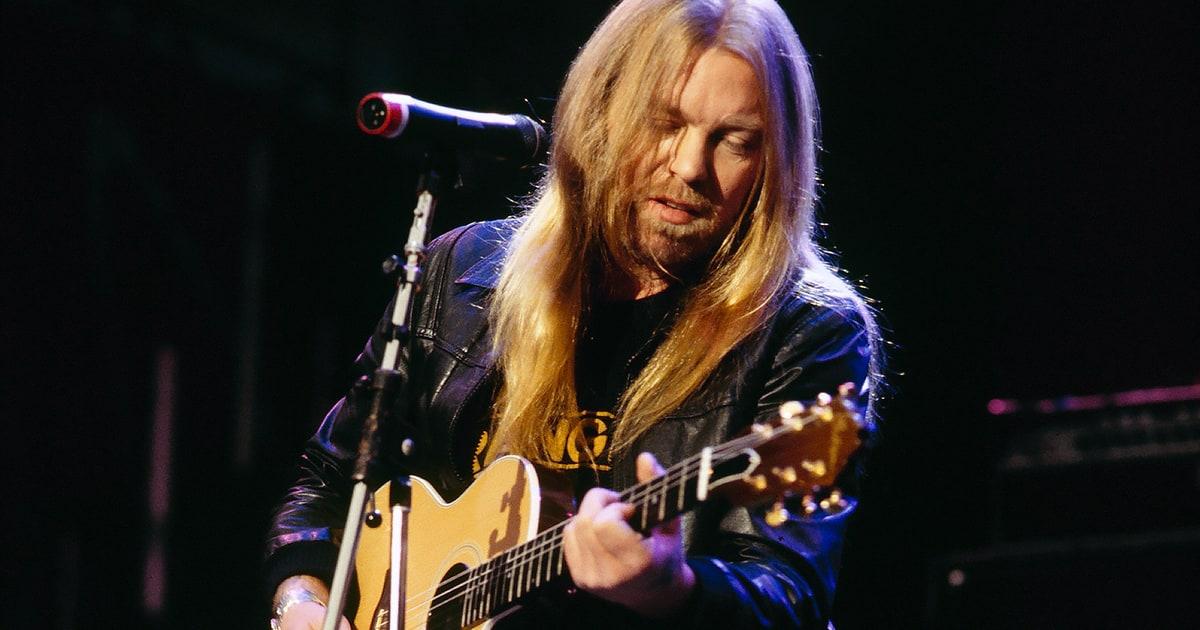 Fri Sep 15, 2017
So it's September and new releases are falling like leaves in my inbox. Love it. In no particular order, this week's sampling.
The final testament from an artist who shaped rock'n'roll, Southern Blood is Gregg Allman's newest release since the 2011 Grammy Award-nominated solo landmark, Low Country Blues. It serves as a uniquely personal piece, featuring songs written by his friends and admirers (Jackson Browne, Willie Dixon, Jerry Garcia & Robert Hunter, Lowell George and Spooner Oldham & Dan Penn) and is a mix of classic rock & roll, blues, and funk, with emotional texture and powerful subject matter. Produced by Don Was, and recorded at the renowned FAME Studios in Muscle Shoals, AL, Southern Blood highlights Allman's legacy as an iconic singer/songwriter and exceptional practitioner of the American blues tradition. Harley Davidson will be honouring Gregg, a longtime motorcycle enthusiast, with special events across North America on release day.
Southern Blood includes the new original song, My Only True Friend , written by Allman with Gregg Allman Band guitarist/musical director Scott Sharrard. The track premiered earlier this summer exclusively via NPR Music , which raved, "From its stately introduction through a wrenching guitar solo at the close, the track exudes a surefooted classic-rock grandeur we don't hear much anymore. Yet Allman keeps it on an intimate scale…Allman sings like he's confiding to a friend, distilling hours of stock-taking and introspection. He's plainspoken, like always, and his casual air adds disarming resonance to what is clearly a farewell statement."
Well known as an avid Harley-Davidson enthusiast, Allman and his groundbreaking music will be celebrated at THE MIDNIGHT RIDER'S RALLY events, including release day premiere plays of Southern Blood, as well as a wide range of local artists performing songs from the Allman canon. As if that weren't enough, every rally will feature an exclusive raffle, with giveaways including CDs, DVDs, and vinyl LPs – among them, a limited edition 10" vinyl picture disc featuring three live performances from 2014's All My Friends: Celebrating the Songs & Voice of Gregg Allman tribute concert event. Select locations will see partnerships with local breweries while others will display classic Harley-Davison motorcycles from Allman's own fabled collection. Fans attending THE MIDNIGHT RIDER'S RALLY will be invited to share their photos, videos, and memories using the hashtag #MidnightRidersRally; all submissions will then be displayed on www.greggallman.com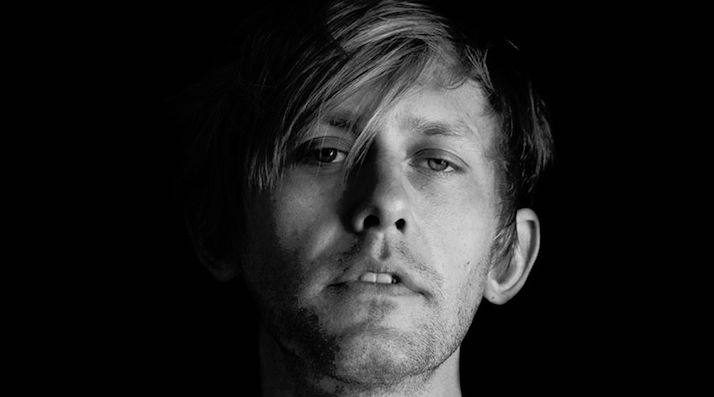 Singer, songwriter, performer Van William, known for the subversive artistry of his former acclaimed indie outfits - Port O'Brien and WATERS released his debut solo work, The Revolution EP, on September 8th, 2017 via Fantasy Records.
Earlier this week, NPR MUSIC debuted the video for the four-song EP's title track, Revolution, featuring esteemed Swedish folk duo, First Aid Kit. Watch it here .
" Revolution started as a song about the anxieties of being in a relationship where both people want to fix its broken parts, but disagree on the means ," Van explained. " It became something else during and after the 2016 election. When we started recording the song, I was listening back in the studio and immediately knew I wanted Klara and Johanna from First Aid Kit to sing on it ."
Commenting on the track's highly emotive, touching video, directed by Grant James (Father John Misty, Jonathan Wilson), Van added: " The idea for the video came after binge watching a lot of Bergman movies on my friend's dad's FilmStruck account. I wanted the video to show the claustrophobic feeling that can form by sharing too much of each other's lives and being unable to repair the damage from inside the walls of what was built together. "
Van William's bleeding heart may be eternally affixed to his sleeve, but very few songwriters can make the therapeutics sound so fun. Always the creative force that fuelled his musical endeavours, William's newfound independence allowed room to roam in fresh and exciting ways. These four new tracks carry a jagged, messy edge that artfully counterbalances William's dazzling melodies and unforgettable choruses.
Revolution , with its irresistible refrain and exquisite arrangement is a textbook example – a perfect hook tempered by one of the saddest, smartest lyrics you'll ever hear. Similarly, Fourth of July, Never Had Enough of You, and Cosmic Sign (Demo), all sparkle with vulnerability, bittersweet sophistication and William's honeyed, yearning tenor. An enthralling introduction, (his debut full-length solo LP is due early next year) Van William's The Revolution EP signals the arrival of a truly gifted young artist on the rise.
The Revolution EP was recorded in Stinson Beach, CA. All songs were co-produced by Van William. Key contributors include: drummer, Griffin Goldsmith (Dawes); bassist, Chris Chu (the Morning Benders); keyboardist Tam Visher; co-producer, Brian Phillips; and Klara and Johanna Söderberg (First Aid Kit.)
Here's another rookie kicking up dust with a debut album ."Needy Bees" is the latest single from Nick Hakim's buzzy debut album Green Twins (ATO Records), and was featured in the steamy closing scene of HBO's Insecure last week.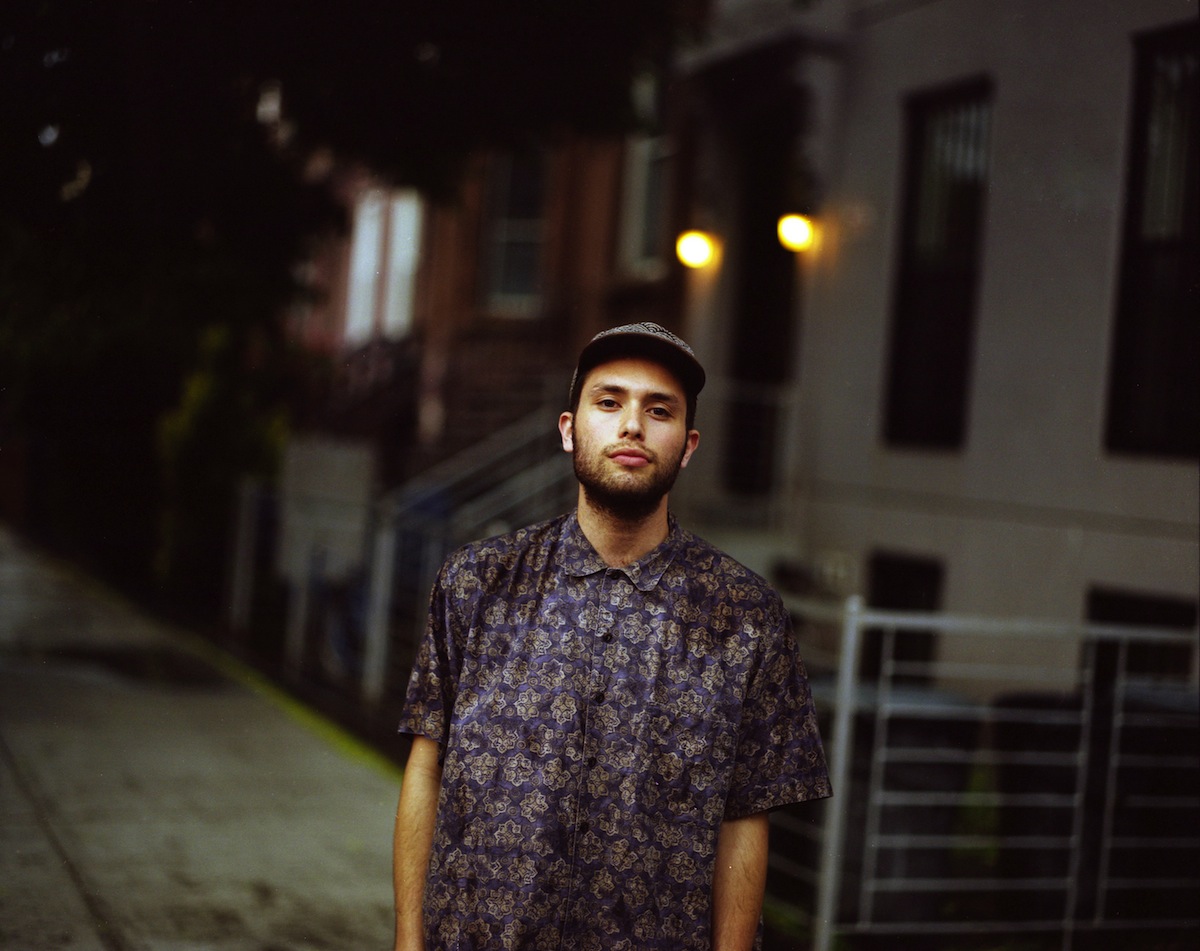 Nick Hakim and his band will also perform on Pitchfork's live streaming series Pitchfork Live next Wednesday, August 30. Pitchfork featured the NYC-based musician in their "Rising" series this spring and included Green Twins on their "Overlooked Albums of 2017" list. Tune in to http://pitchfork.com at 1pm ET to stream the set. Hakim's debut comes at the culmination of years chiseling his skills as a musician, and saw him featured by the likes of The FADER , Stereogum , Remezcla , NYLON , Latino USA , Paste Magazine , Under The Radar and more. In addition to making the mid-year lists from Complex and Pitchfork, Green Twins has also been named one of the "Best Albums of the Year (So Far)" by Under the Radar , NPR Music 's readers named Hakim one of "Your Favorite New Artists Of 2017 (So Far)" and NME named the track "Green Twins" one of their "Best Songs Of 2017 So Far." All of this well deserved by this genre splitting work.
Hailing from Washington, D.C., Nick grew up in a musical household-his older brother introduced him to bands like Bad Brains and Nirvana, and his parents exposed him to Nueva canción-while he set out on his own to discover the DC music scene. He didn't take an interest in learning an instrument until high school, when he taught himself to play the keys. After graduation, he moved to Boston to continue his study of music. In the time since moving to Brooklyn and setting to work for three years on Green Twins, he embraced the live circuit, both as a solo musician and with his band, brought together from within his communities in Boston and New York.
TOUR DATES
Oct 03 Brooklyn, NY - Music Hall of Williamsburg
Oct 04 Baltimore, MD - Metro Gallery
Oct 05 Raleigh, NC - Kings
Oct 06 Nashville, TN - Basement East
Oct 07 Atlanta, GA - Vinyl
Oct 09 Birmingham, AL - The Nick
Oct 10 New Orleans, LA - Gasa Gasa
Oct 12 Houston, TX - White Oak Music Hall (Upstairs)
Oct 14 Austin TX - ACL Festival
Oct 15 Dallas, TX - House of Blues (Cambridge Room)
Oct 17 Tucson, AZ - Club Congress
Oct 18 Santa Ana, CA - Constellation Room
Oct 19 Los Angeles, CA - Echoplex
Oct 20 San Francisco, CA - The Independent
Oct 21 Oakland, CA - Starline Social Club
Oct 23 Portland, OR - Doug Fir
Oct 24 Seattle, WA - Barboza
Just out from comparable veterans is The Wilderness Of Manitoba's newest Across The Dark. The Wilderness Of Manitoba prefers to characterize itself as an evolving entity and founding member Will Whitwham is the last man standing. For Across The Dark, the vocalist/multi-instrumentalist stepped up to write and produce all the songs himself. From the band's inception, it has redefined itself with every new release. The evolution of The Wilderness Of Manitoba's sound has run the gamut from four part harmonies and its initial chamber folk sound to duo lead vocals and an expanded sonic palette ranging from cinematic indie pop to anthemic folk rock. The current live band includes vocalist/guitarist Raven Shields, bassist/vocalist Tavo Diez de Bonilla, and drummer Mike Brushey. "The touring and recording members bring fresh eyes and open ears," says Whitwham. "Playing with new people always brings a greener, more inspired revitalization simply because it's change. And change is great if you don't fight it too much."
Across The Dark is a little closer to what the present line-up of the band is delivering live. "We've experimented a lot in the studio over the past few albums while maintaining a core sound as a touring act", says Whitwham. "And while that sound has always remained intact, it hasn't always been easy in the studio just because there are so many options with multiple outcomes. I limited myself a little more on this record and ended up with something tighter."
"One of the things the album title reflects is feeling that you've committed to something sonically and you're confident enough to 'cross the dark' with it. It's not dissimilar to the touring life and its 'down in the trenches' mentality. Anyone who has toured extensively knows there are long stretches and dark roads (especially in Canada), but it can also be the most rewarding when you're happy with the band and the shows you're delivering. If night after night, you feel that the benefits far outweigh the kilometres, then you're successful enough to justify the madness. The other half of 'across the dark' refers to risk and also to the search: constantly trying to find something and the yearning for someone as a main theme in the songs themselves."
TOUR DATES
Sep 19 - St. Catharines, ON
Sep 20 - Toronto, ON
Sep 21 - Hamilton, ON - Mill's Hardware
Sep 22 - Guelph, ON - University Of Guelph (Day Show)
Sep 22 - Elora, ON - Elora Brewing Co. (Evening Show)
Sep 23 - Sarnia, ON - Paddy Flaherty
Sep 27 - Saskatoon, SK - Vangelis
Sep 28 - Edmonton, AB - Mercury Room
Sep 29 - Red Deer, AB - Bo's
Sep 30 - Calgary, AB - Night Owl
Oct 5 - Kelowna, BC - The Habitat
Oct 6 - Vancouver, BC - The Biltmore
Oct 7 - Chilliwack, BC - Tractorgrease
Oct 8 - Mission, BC - House Show
Oct 11 - Winnipeg, MB - The Park Theatre
Oct 13 - Sault Ste Marie, ON - Loplops
Oct 26 - Oshawa, ON - Moustache Club
Oct 27 - Kingston, ON - The Mansion.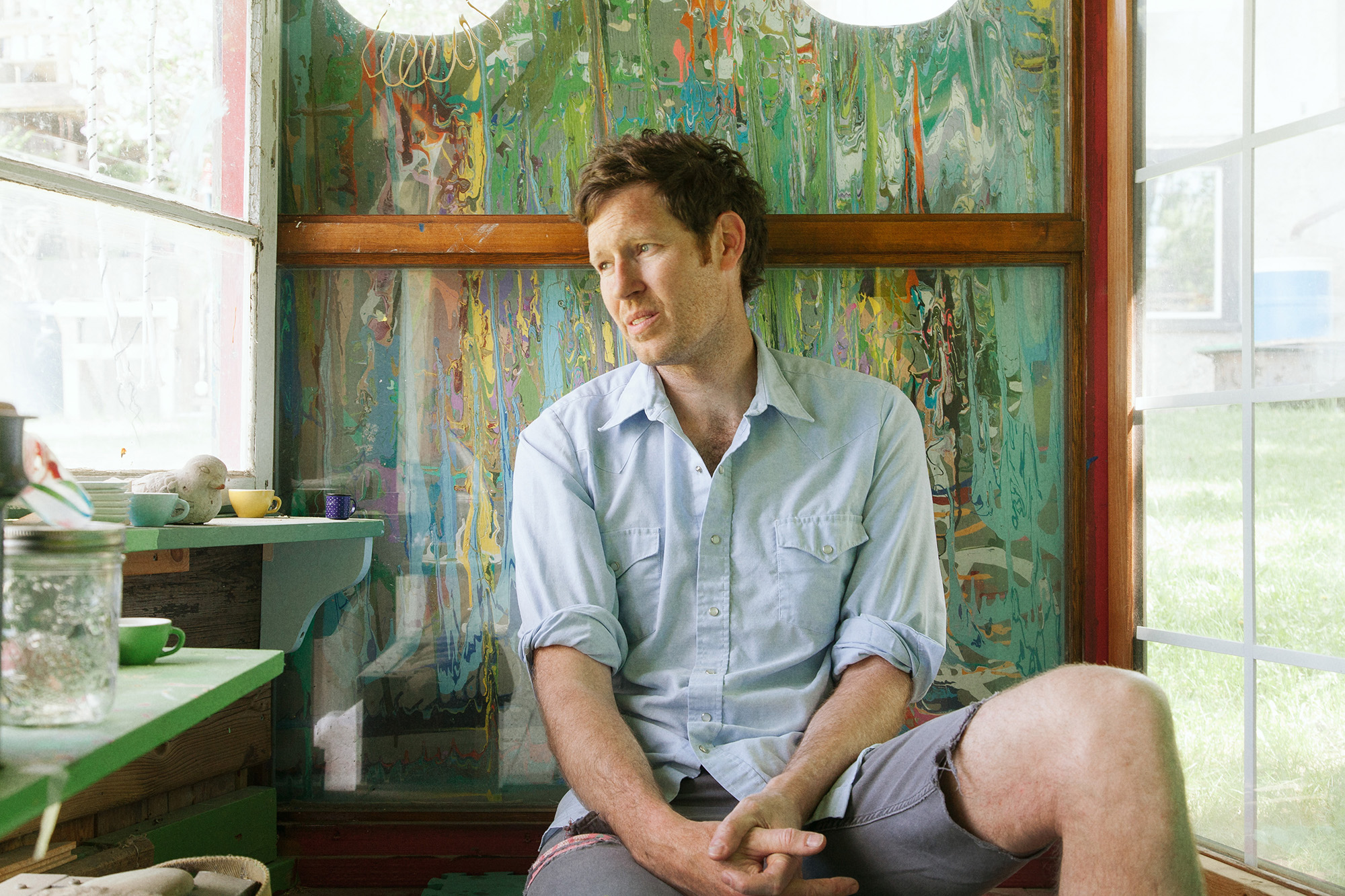 The wryly challenging Chad VanGallen also has a new one out. Light Information says Van Gaalen, is an album that's about "not feeling comfortable with really anything," it shows in the myriad revolving doors through future worlds and relentless memories. The album's rich soundscapes and sometimes jarring imagery ("I'll be the host body, yes, for the parasitic demons. They can eat me from the inside out, I already hear them chewing.") could only come from the mind of a creative polymath – an accomplished visual artist, animator, director, and producer, he has scored television shows, designed puppet characters for Adult Swim, directed videos for Shabazz Palaces, Strand of Oaks, METZ, Dan Deacon, and The Head and the Heart, and produced records for Women, Alvvays, and others.
While alienation has always been a theme of VanGaalen's music, Light Information draws on a new kind of wisdom--and anxiety--gained as he watches his kids growing up. "Being a parent has given me a sort of alternate perspective, worrying about exposure to a new type of consciousness that's happening through the internet," he says. "I didn't have that growing up, and I'm maybe trying to preserve a little bit of that selfishly for my kids."
Throughout the dark-wave reverb of Light Information are stories of paranoia, disembodiment, and isolation but also playfulness, empathy, and intimacy. As always, VanGaalen wrote, played, and produced all of the music on the album – save Ryan Bourne's bass part on "Mystery Elementals" and vocals on "Static Shape" from his young daughters Ezzy and Pip – and designed the cover art.
Light Information emerged from the wild and weird array of vintage and exotic instruments that fill VanGaalen's Calgary garage studio. Among them is a beloved Korg 770 monosynth, which he'd coveted for years before fixing one up and devoting a lot of recent energy to recording "duets" with it. One of these, "Prep Piano and 770", is the lone instrumental on Light Information, more atmosphere and chord bursts than the rest of the album's hooky rock narrative. "If I was going to go out and buy a record, I would probably want it to sound only like that," says VanGaalen. "That one's for me."
Currently prepping for his European tour, Van Gaalen returns to North America in November.
Big bonus for fans, on September 8, Flemish Eye re-pressed several of VanGaalen's earlier albums on limited edition coloured vinyl. Infiniheart, his beloved and long unavailable 2005 debut returns to double LP on limited edition Turquoise vinyl. VanGaalen's 2014 album, Shrink Dust, gets a special treatment on white, and 2011's Diaper Island gets a re-pressing on grey marble vinyl, all limited edition.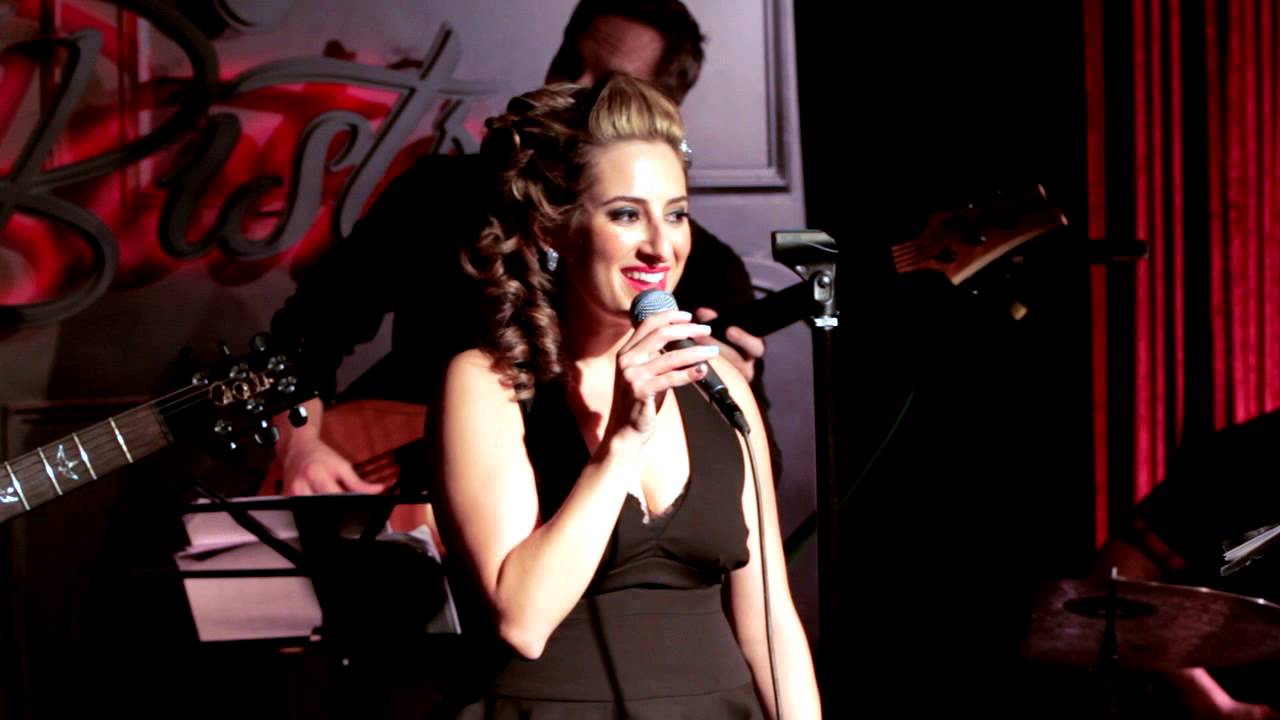 Singer/songwriter Jordana Talsky's back with the followup to 2013's Standard Deviation, 'Neither of Either' The 10 tracks marks an evolution from jazz songstress to performer working a distinct sound, combining acapella and full band tracks while seamlessly weaving between intricate support harmonies, vocal percussion and quirky textures to create an innovative and compelling sound. The Toronto based vocalist-songwriter takes risks, sonically and stylistically, encompassing her diverse influences across multiple genres from jazz to pop, to alternative and ambient, to blues and soul and beyond.
Produced by Juno award winner Justin Abedin, the multi-instrumentalist, producer and composer recognized Jordana's innate sense of music and deep well of creativity. "She understands the value in the craft of songwriting and brings a fresh approach to her style". Pushing the boundaries of her current sound, Jordana and Justin ensured the album overall track has a great vibe, fluid vocal transitions, convincing lyrics and musicality that harkens to other strong female voices influential on Jordana including Fiona Apple, Dido, Feist and Alanis Morissette. Once an opera singer, a musical theatre performer, and member of a funk band, Jordana pushes boundaries and embraces all of her musical sensibilities. She was a finalist in the John Lennon Songwriting Competition, a semi-finalist in the Sarah Vaughan International Vocal Competition, and runner-up for the Julian Award of Excellence for Emerging Canadian Artists and Toronto Independent Music Awards (vocal jazz).
From the catchy quirky intro of "Run" to the roots infused post-rock "Around You All TheTime" followed by the darkly soulful " Ways", and the epitome of being fed up expressed in "Sick", Side A rounds out with " Bitter Sweet Heart", where Jordana's mesmerizing voice takes over. "Spark", the first track on Side B, is a reminder that sometimes, that's all that's needed. "Wave of Emotion" conveys the confusion of being pulled in two directions while the title track, " Neither of Either" considers that sometimes not making the choice is wise. The RnB flavoured " Don't Know" precedes Jordana's imaginative acapella remake of Alanis Morissette's " You Oughta Know" and completes the album much like it began – catchy, great vibe and shining vocals.
2017 DATES
Sept 16 - Kensington Market Jazz Festival - Justin Abedin -Trinity Common, TORONTO, ON
Oct. 4 - CD release at Supermarket in Kensington, 8pm/TORONTO, ON
Oct. 20 - Junction City Music Hall/TORONTO, ON
November - C'est What/Cameron House
Official Indie Week Showcase (Nov 7-12th - check website for more details http://www.canada.indieweek.com )
Dec. 15 - Homesmith Bar, Old Mill Inn/TORONTO, ON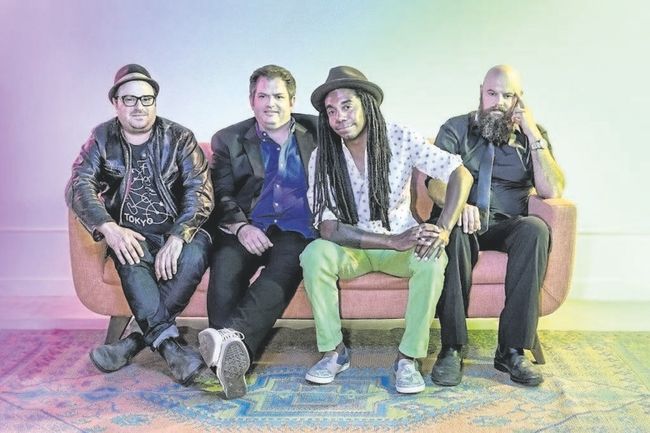 BITS'N'PIECES Spreading the love inna roots rockin' style, the Julian Taylor Band continues to add dates to its enthusiastically received breakout tour.
Upcoming TOUR DATES:
Sept 23 – Heartwood Concert Hall - Owen Sound, ON - $15
Oct 13 – Market Brewing Co. – Newmarket, ON - $35
Oct 14 – Mills Hardware – Hamilton, ON - $12 Adv. / $15 Door
Oct 19 – The Aeolian Hall ticket - London, ON - $20 Adv. / $25 Door
Oct 26 – National Arts Centre - Studio Hall - Ottawa, ON - $23
Oct 28 – Signal Brewery Hallowe'en Bash - Corbyville, ON