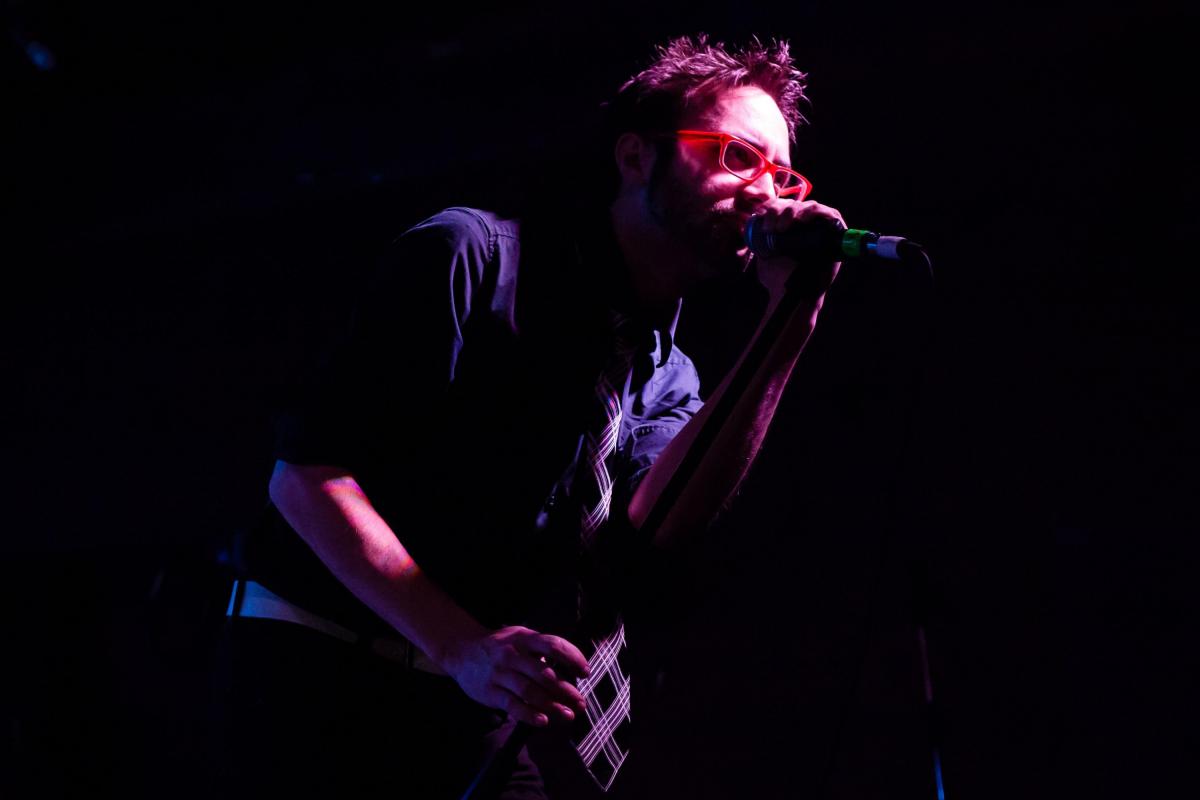 Fri Mar 02, 2018
Could the third one be the charm? Winnipeg indie rockers Hearing Trees are following up their previous 2 EP releases with a 3rd release and debut full-length album Quiet Dreams on March 2nd. The lyric video for the first single 'Telling Peter' premiering on Exclaim.ca and in support of the new album, Hearing Trees will be embarking on a lengthy Cross-Canada Tour starting March 2nd in Regina.
Hearing Trees existed before frontman Graham Hnatiuk had ever picked up a guitar or penned a single lyric. Even as just an apparition in his mind's eye, Hnatiuk's musical vision essentially saved his sanity, maybe even his life. And now, with the release of their debut LP, Quiet Dreams, the creative seeds sown years ago have come to full fruition.
"I started this in 2009 because I had a serious mental episode and almost ended up in the hospital," the singer, guitarist, and songwriter candidly explained, "I was pretty much unable to care for myself. My life just wasn't going in the right direction, but I found solace and inspiration in art and music. I knew that's what I needed to do."
Dropping out of school and dedicating himself entirely to his creative calling, Hnatiuk slowly and steadily developed a sonic and lyrical blueprint for the band. Then, in 2013, he enlisted fellow musicians to finally realize Hearing Trees in the flesh. The group's lush, layered brand of ambient and anxious rock is built atop a foundation inspired by genre stalwarts like R.E.M., Matthew Good, and The Tragically Hip and tinged with the more modern and atmospheric musings of Wintersleep and The National. Coupled with sometimes cryptic, always captivating poetry, Hearing Trees offers a true masterclass in sweet-sounding catharsis.
Hearing Trees dropped their self-titled EP in 2014, and since then the band has evolved with a rotating cast of musicians entering and exiting the fold; however, whereas lineup changes are often treated as taboo, it's all part of Hearing Trees' growth and flourishing. "I wouldn't be where I am today if I didn't have the opportunity to play and tour and collaborate with these people, and learn something from every single one of them," says Hnatiuk.
One constant from the band's debut EP and heralded 2015 follow-up, Dear Sahara, through to Quiet Dreams is producer and mentor Michael P. Falk, the man behind acclaimed indie outfit Les Jupes and a staple of Winnipeg's music scene. "He's guided my hand more than anybody," Hnatiuk says. "And his fingerprints are all over the 10 tracks comprising Quiet Dreams."
HEARING TREES CANADIAN TOUR DATES
March 9 - Calgary, AB - Nite Owl
March 10 - Edmonton, AB - The Almanac
March 13 - Prince George, BC - Omineca Arts Centre
March 14 - Vernon, BC - Record City
March 15 - Vancouver, BC - The Roxy
March 16 - Nanaimo, BC - The Nanaimo Bar
March 17 - Victoria, BC - The Copper Owl
March 18 - Duncan, BC - Duncan Garage Showroom
March 20 - Mission, BC - The Railyard
March 23 - Kelowna, BC - Fernando's Pub
March 24 - Golden, BC - Rockwater
April 3 - Windsor, ON - Phog Lounge
April 4 - London, ON - Call The Office
April 5 - Guelph, ON - DSTRCT
April 6 - Peterborough, ON - The Garnet
April 7 - Ottawa, ON - Rainbow Bistro
April 11 - Moncton, NB - Plan B
April 13 - Halifax, NS - Gus' Pub
April 14 - Miramichi, NB - The Well Pub
April 15 - Charlottetown, PEI - Baba's Lounge
April 17 - Montreal, QC - Barfly
April 18 - Toronto, ON - The Piston
April 19 - Hamilton, ON - The Mule Spinner
April 20 - Sudbury, ON - The Townehouse
April 21 - Thunder Bay, ON - The Foundry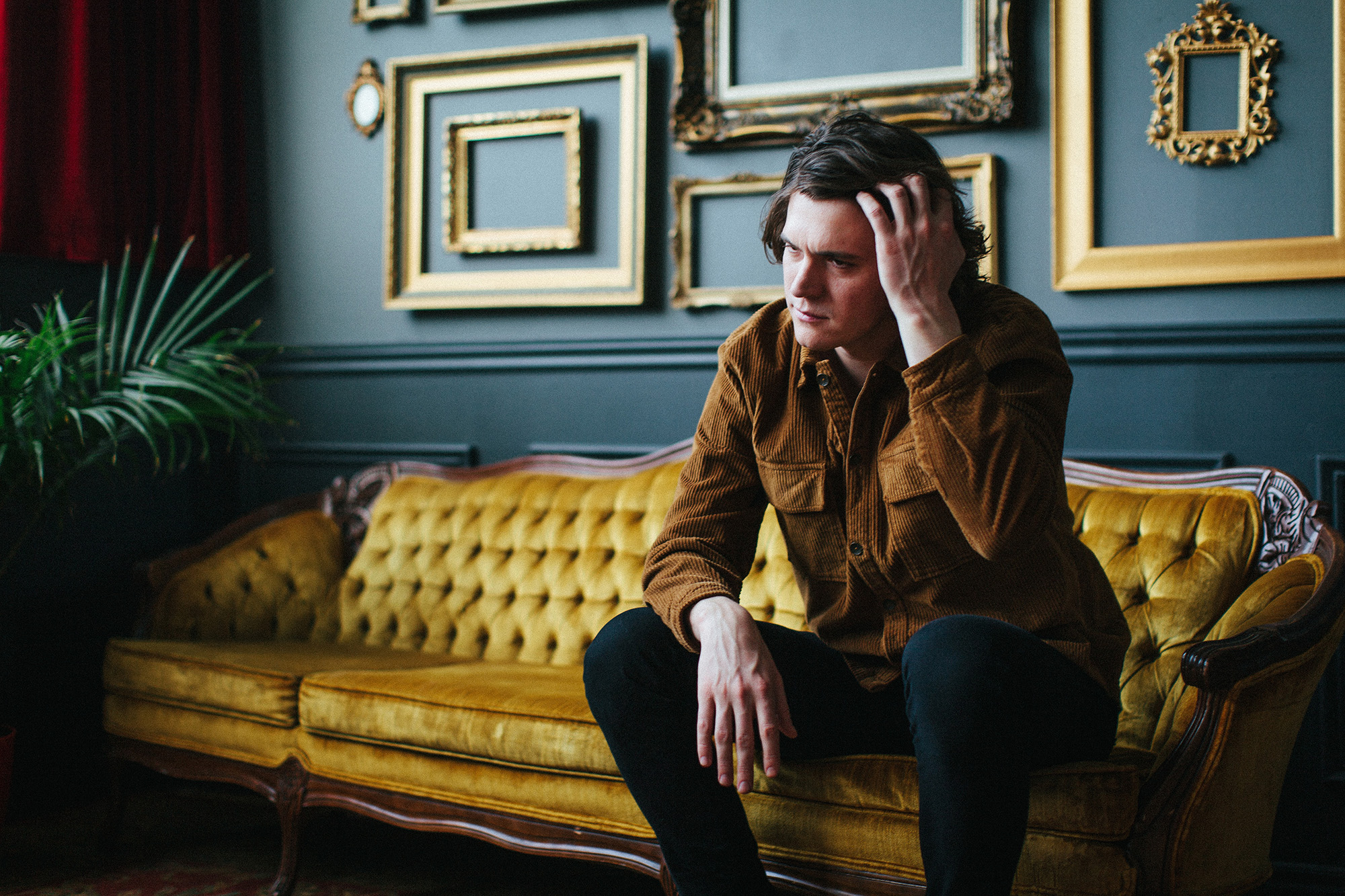 The Devin Cuddy Band is releasing their first new music in two years. 5 song EP Amy's Dream. Truly a family affair, Devin Cuddy will be joining brother Sam Polley, father Jim Cuddy, and long-time family friend Barney Bentall on the road beginning in Saint John. For a peek at what to expect on tour from Devin Cuddy, watch the new live video for EP cut "Radio" shot live at the Cameron House
Amy's Dream is "a taste of a new sound that we are experimenting with," says Devin. "The production is more full and the songs are more rock-leaning than our traditional blues and country sound." The EP's title track, "Amy's Dream", is about a women's dream of a better life, put to a mellow groove with some dissonant guitar solos breaking up the verses. Two covers have also found their way on to the EP. Jack Mark's " Maggie's Hardware Store" is a song "which we have been playing for many years and have finally recorded," says Devin. The second cover, Luke Doucet's "One Too Many" is a nod to the old sound of The Devin Cuddy Band. "It is a country version of the song we used to do in the early days at The Cameron House."
03/05 Prince Albert, SK - EA Rawlinson Centre for the Arts
03/07 Saskatoon, SK - TCU Place
03/08 Winkler, MB - Centennial Concert Hall
03/09 Winnipeg, MB - Burton Cummings Theatre
03/11 Regina, SK - Conexus Arts Centre
03/16 Kitchener, ON - Centre in the Square
03/19 Peterborough, ON - Showplace Performance Centre
03/23 Burnaby, BC - Juno Cup
03/27 Belleville, ON - The Empire Theatre
03/28 Kingston, ON - The Grand Theatre
03/29 Barrie, ON - The Georgian Theatre
04/05 Ottawa, ON - National Arts Centre
04/06 Montreal, QC - Corona Theatre
04/07 Montreal, QC - Corona Theatre
They say the wait is over for music lovers who appreciate beautiful harmonies, pop choruses, and sweeping melodic instrumentation as the Good Lovelies have released their brand new studio album, Shapeshifters (INDEPENDENT). The album dropped on Friday to rave reviews with impressive stats on iTunes including #1 Singer/Songwriter, #7 Canadian Singer/Songwriter for debut single I See Gold, and #11 Overall Canadian Album. new track I Had A Dream, was also included on Spotify's New Music Friday playlist. The group, along with co-writer Robyn Dell'Unto, were recently presented with a #1 song award from SOCAN for reaching #1 on the CBC Radio 2 Top 20 this past January with their single I See Gold. The Juno-winning band is elated to be joining fellow Canadian musician Royal Wood as his very special guests on May 11th at Massey Hall.
For Shapeshifters, Kerri Ough, Sue Passmore, and Caroline Brooks teamed up with producer Daniel Ledwell (David Myles, Jenn Grant, Justin Rutledge) to push further into the mainstream to create one of their most accessible and pop-influenced outputs to date. The album features a collection of 10 songs covering a gamut of emotions from motherhood, to the grief of losing a loved one. Along with Dell'Unto, they worked withPeter Katz and Les Cooper on additional co-writes. The band is prepping for a run of US dates in March before they head over to Australia for a month-long tour. Details can be found below.
MARCH USA
Mar 1 - Moorhead, MN - Roland Dille Center for the Arts, Gaede Stage
Mar 2 - Fergus Falls, MN - Fergus Falls A Center for the Arts
Mar 4 - Grand Rapids, MN - Reif Performing Art Center
Mar 5 - Minneapolis, MN - The Cedar Cultural Center
Mar 7 - Indianapolis, IN - Butler Arts Center, Schrott Center for the Arts
Mar 9 - Jasper, IN - The Jasper Arts Center
Mar 10 - Portland, IN - Arts Place Inc., Hall-Moser Theatre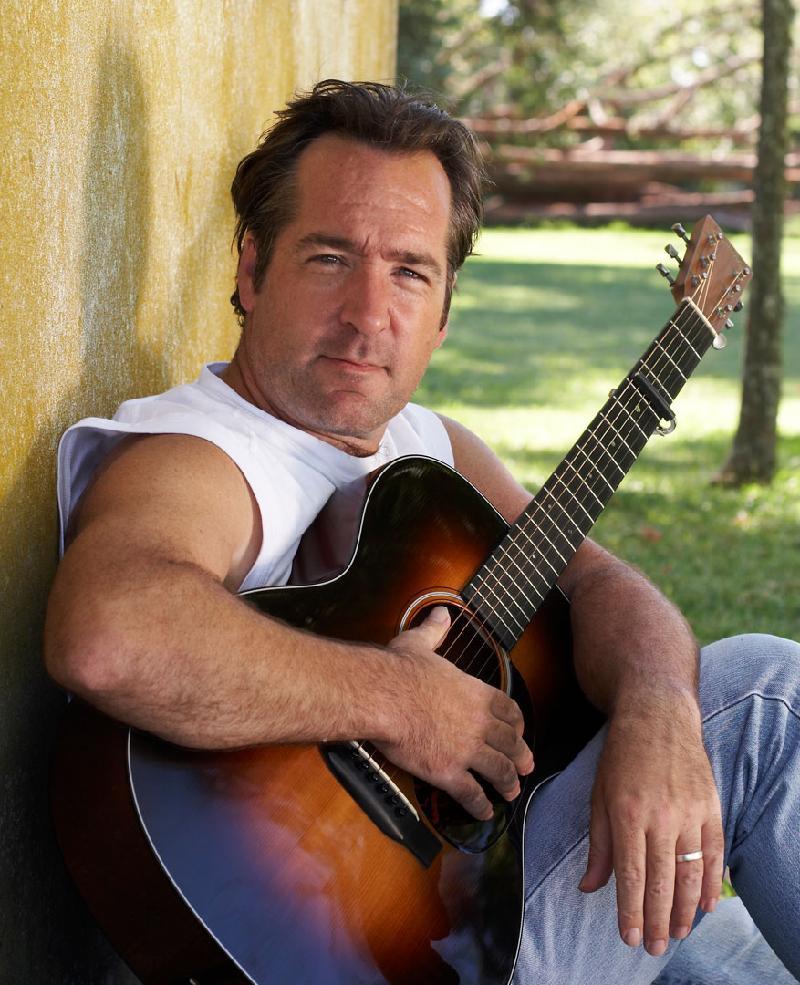 AUSTRALIA MARCH AND APRIL
Mar 16 - 18 - Katoomba, NSW - Blue Mountains Festival
Mar 23 - Manly, NSW - Balgowlah Bowling Club
Mar 24/25 - Yackandandah, VIC - Yackandandah Folk Festival
Mar 29 - April 2 - Canberra, ACT - The National Folk Festival
Apr 4 - Katoomba, NSW - Metropole Guesthouse
Apr 5 - Newtown, NSW - Leadbelly
Apr 6 - Brunswick, VIC - The Spotted Mallard
Apr 7 - Ararat, VIC - The Ararat Hotel - Red Room
Apr 8 - Valencia Creek, VIC - Valencia Creek Memorial Hall
Apr 9 - Ringwood, VIC - Victorian Folk Club
Apr 10 - Oakleigh, VIC - Caravan Club
Originally from New York, now dividing his time between Buenos Aires, Argentina and New York's Hudson Valley, Richard Shindell is a writer whose songs paint pictures, tell stories, juxtapose ideas and images, inhabit characters, vividly evoking entire worlds along the way and expanding our sense of just what it is a song may be. From his first record, Sparrow's Point (1992) to his current release, Careless (September 2016), Shindell has explored the possibilities offered by this most elastic and variable of cultural confections: the song.
Richard Shindell's new album, Careless, represents the culmination of years of work, preparation, and growth. Meticulously recorded over three years in Upstate New York and Buenos Aires, Argentina, Careless might be an anachronism: at a time when the very idea of the record-album is called into question – when technological developments and listening habits challenge its status as the natural vehicle of an artist's presentation of new material – Shindell offers us an ambitious, luxurious, full-length statement. While his signature acoustic guitar style is used to good effect here, Careless finds Shindell plugging in more. "Returning to the electric guitar has transformed my relationship with all aspects of my career," he says. "The wider sonic and dynamic range of the electric has been a real inspiration, rejuvenating." Shindell comes to Hugh's Room Live Fri. Mar.9 8:30 PM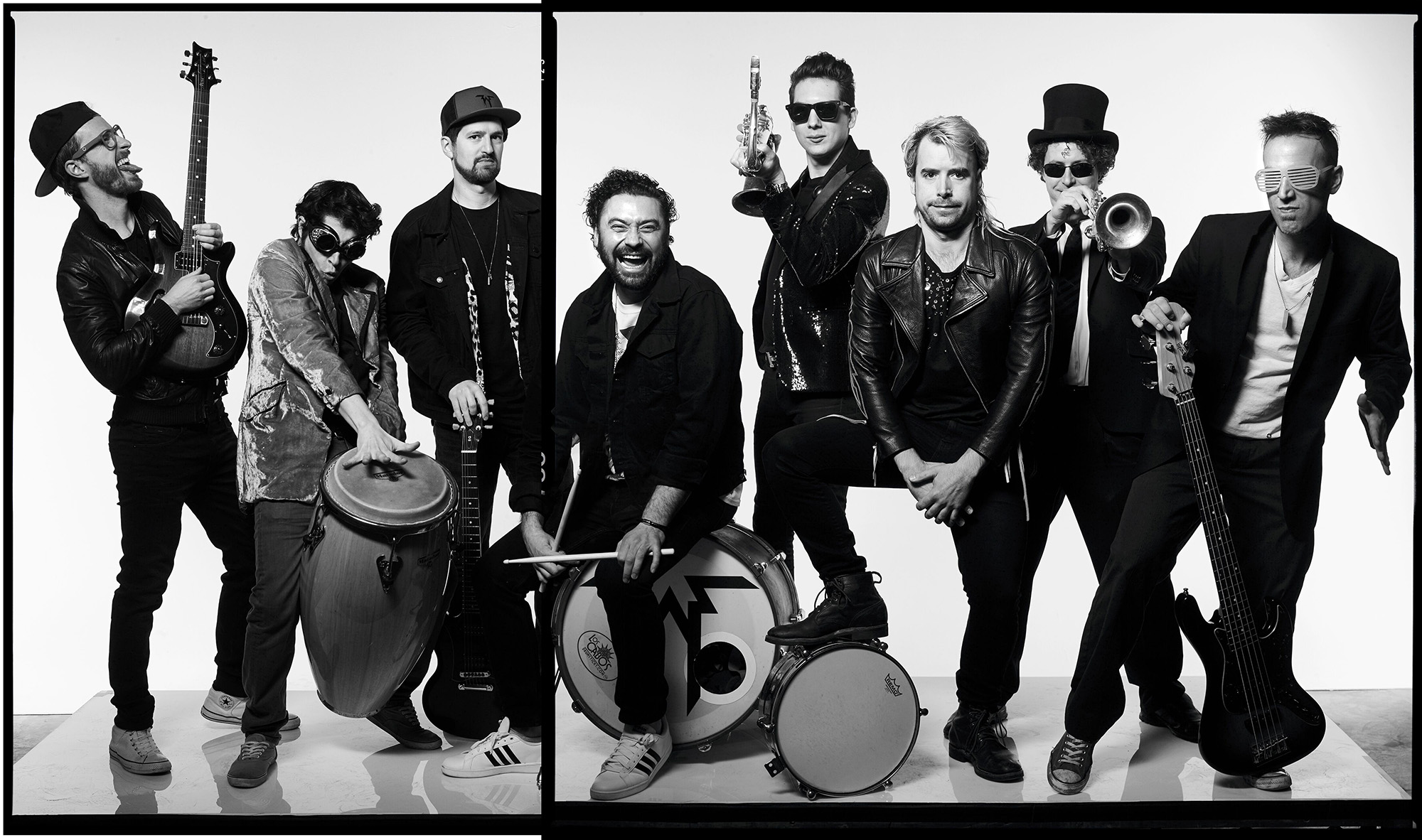 Get on the good foot y'all. Vancouver-based groove masters Five Alarm Funk have dropped a banging new stepper, We Play The Funk featuring the legendary Bootsy Collins. The JB, PFunk axeman spake thusly "When I 1st heard "Five Alarm Funk" it felt very familiar & something I could embrace, so it was a no-brainer for us to do something together. They sent me this track & I felt it was fresh food for funk, so I wrote some funked up lyrics to it. Looking very forward to working more with them in the near future as well."
Teaming up with Bootsy Collins was a dream come true for Five Alarm Funk. "Bootsy is Funk, the whole Funk, and nothin' but the Funk!!" Frontman Tayo Branston continues, "His music, style and personality on stage is a catalyst for the inception and delivery of FAF. It's an honour to work and create with such a pioneer in Funk music. I grew up listening to Bootsy, he's inspired my writing, my performance, and shown that enjoying what you create and how you deliver it is one of the most important steps in longevity. 'We Play The Funk' is packed with slamming groove, and Bootsy's iconic style takes it over the top. We're pumped that it's not only available digitally, but also on a 7" Flexi, so it's a true party on plastic! We couldn't be more honoured than to work with such a Funk legend! It's just the beginning...."
Earlier this month the band were thrilled to find out that their 2017 album Sweat nabbed them a JUNO Nomination. "Having our album Sweat NOMINATED for Instrumental Album of the Year at the 2018 Juno Awards is an amazing feeling," shares Branston. "We've worked tirelessly for 15 years creating and delivering this band to the world. To have this recognition from the industry, and an outburst of support and happiness from fans, partners, friends, and family is such an inspiration. We're honoured to take part in the Juno ceremonies, and wish the best of luck to all the 2018 nominees!" Their engineer Ben Kaplan garnered a JUNO nomination for Recording Engineer of the Year for the track Widowmaker from Sweat.
"We Play The Funk" premiered yesterday on Relix and will be featured on an upcoming Mini EP, Boots & Wheels, due out March 9, 2018 (INDEPENDENT).
The band kicks off a string of North American dates in Spokane, WA.
Check out "We Play The Funk," co-written by and featuring Bootsy
available everywhere: https://song.link/WePlayTheFunk .
Five Alarm Funk are Tayo Branston (drums/vocals), Gabe Boothroyd (guitar), Oliver Gibson (guitar), Jason Smith (bass), Thomas Towers (congas), Carl Julig (timbales), Eli Bennett (saxophone) and Kent Wallace (trumpet.)
Five Alarm Funk On Tour
Tue 3/6 — Regina, SK — Revival Music Room
Thu 3/8 — Thunder Bay, ON — The Outpost
Fri 3/9 — Duluth, MN — Red Herring
Sat 3/10 — Minneapolis, MN — 7th St Entry
Sun 3/11 — Fargo, ND — The Aquarium
Thu 3/22 – Boise, ID – Treefort Music Fest
Fri 4/6 — Santa Barbara, CA — Lucidity Festival
Fri 4/20 — Vancouver, BC — Commodore
Fri 4/27 — Campbell River, BC — Tidemark Theatre
Sat 4/28 — Victoria, BC — Capitol Ballroom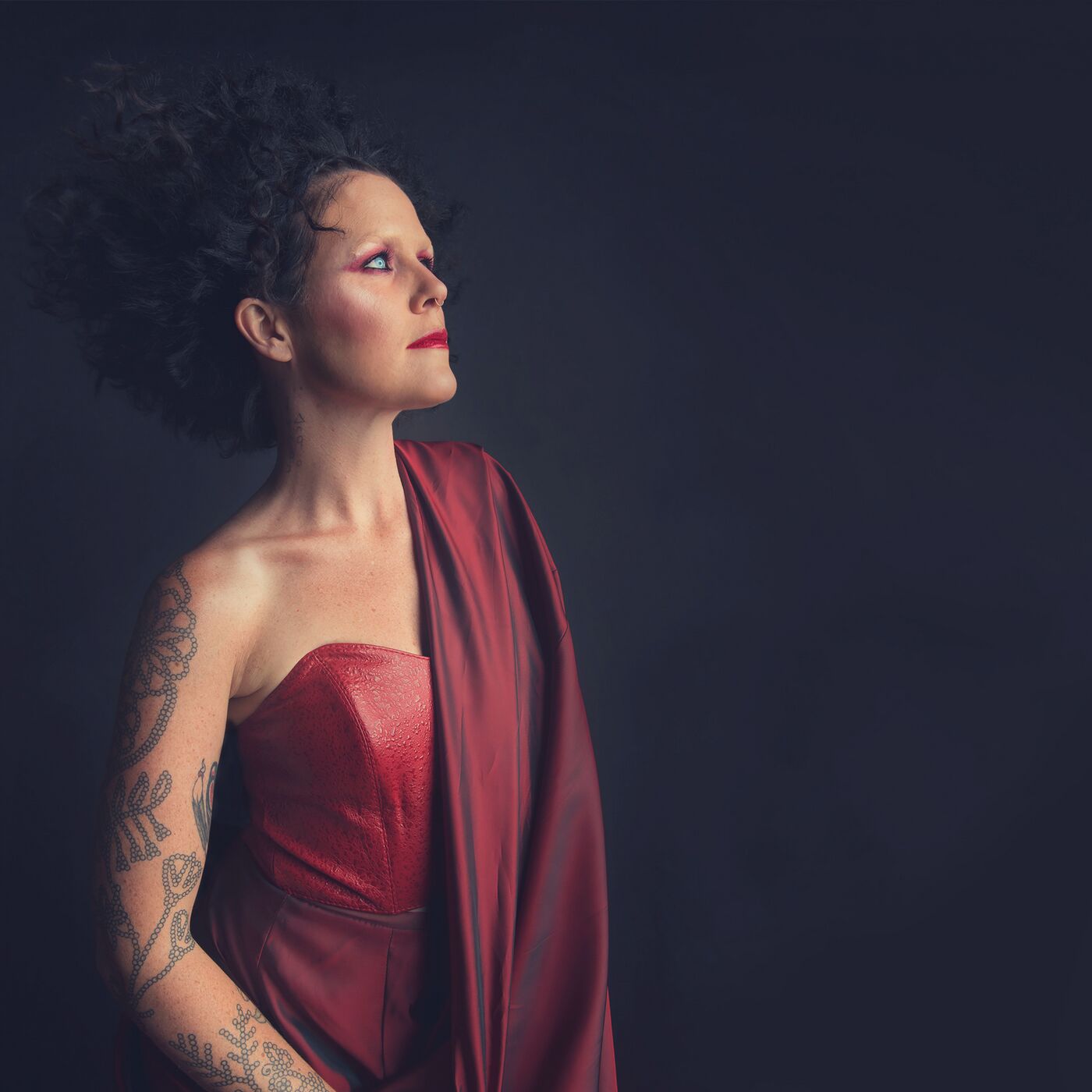 BITS'N'PIECES
First Nations powerhouse vocalist, Iskwé released The Unforgotten featuring the ever-powerful Tanya Tagaq. The song premiered on Indie88.com and was featured on Spotify's New Music Friday, and Apple's Breaking Alternative and Best of the Week. "This is a community song that's meant to be shared by all people – a round dance where everyone holds the hand of the person next to them, forming a circle that connects us with our ancestors, as one," says Iskwé. "The current climate of events for Indigenous people is not lost on me, and makes me feel that much stronger releasing this bad boy now." The new single is available now on all platforms . Iskwé recently celebrated her first JUNO nomination for Indigenous Music Album of The Year with 2017's album The Fight Within.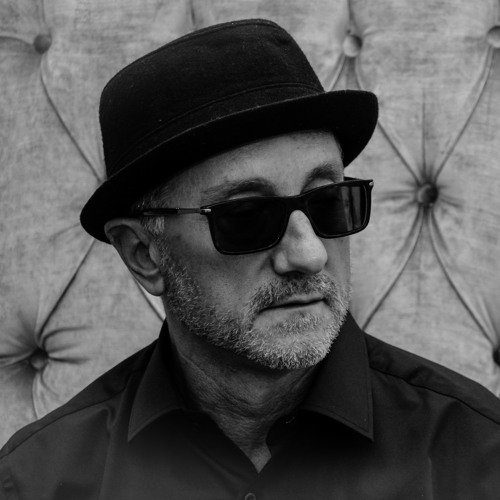 TODAY, Iskwé has been announced as one of the performers for the JUNO Songwriters' Circle presented by SOCAN in association with Canadian Music Publishers Association taking place Sunday, March 25, 2018 at the Orpheum, Vancouver.
"Written last year in the wake of the Canada 150 celebrations, I felt it was important to remind everyone that while celebrating the wonderful things that make Canada a beautiful and unique place to live, it's imperative that we remember, honour and acknowledge our dark corners as well." Iskwé noted; "I'm proud of who we are as Indigenous people. I'm proud of what we've fought for, and how we continue to fight for our culture, our languages, our children, our women, our men, our earth and our water. But I'm also proud of all my non-Indigenous family and friends who continue to fight alongside us. This song is for all of us. Let's dance together!" http://iskwe.com/
So Multi-instrumentalist, singer/songwriter, producer, arranger and former Frozen ghost Len Mizzoni just dropped his debut full-length Waves of Indigo. It steps sure-footedly through the light jazz and smart pop turf marked out on 2016' EP Special Love. Mizzoni's guitar wizardry moves effortlessly between genres and never is heard a subversive word because this is as good and accessible as contemporary jazz pop gets. Faves round here are "Round And Round", "Don't Fake The Funk" and "Memories I Can't Erase."
Support live music. You'll be the better for it.