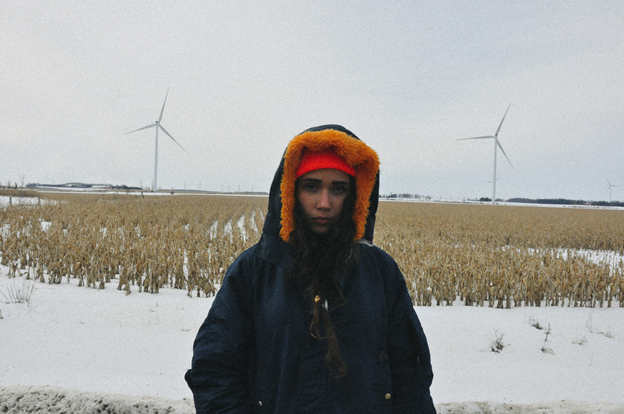 Fri Mar 27, 2020
Coming in with 'St. James Infirmary' from the Speakeasies Swing Band
Singles, singles, we got singles like a Seventies disco. Leading off, Toronto-based alternative singer-songwriter Ruby Waters and her new video and single, "Rabbit Hole" from a forthcoming EP. Y'all might have heard the buzz around the Metis songsmith's 2019 debut EP Almost Naked that featured the catchy commercial radio number "Supernatural", or "Last Cigarette" which premiered on Billboard and was lauded for its "addictive chorus backed by guitar" that "shows off Waters' effortlessly raw and raspy vocals". The Ruby Waters rocket really took flight in 2018 when her Audiotree session for the single "Sweet Sublime" went viral on Reddit. What followed was a string of events that started to cement her status as one of Canada's Next emerging stars; from impressing industry insiders at Live Nation's Ones To Watch music showcase; signing with leading music agency Paradigm; to getting handpicked as a direct support act for JUNO-winning City and Colour's (Dallas Green) tour dates throughout North America.
With her new video - shot in Shelburne Ontario, where she was raised - directed by Dylan Mitro and produced by Christine Skowron, Ruby actively attempts to rid herself of very specific demons and vices. "Everyone has their own rabbit hole, and this video is about being sucked back in over again, and dying to find a way out," says the vocalist. "In this case, the rabbit hole is the struggle of substance abuse!"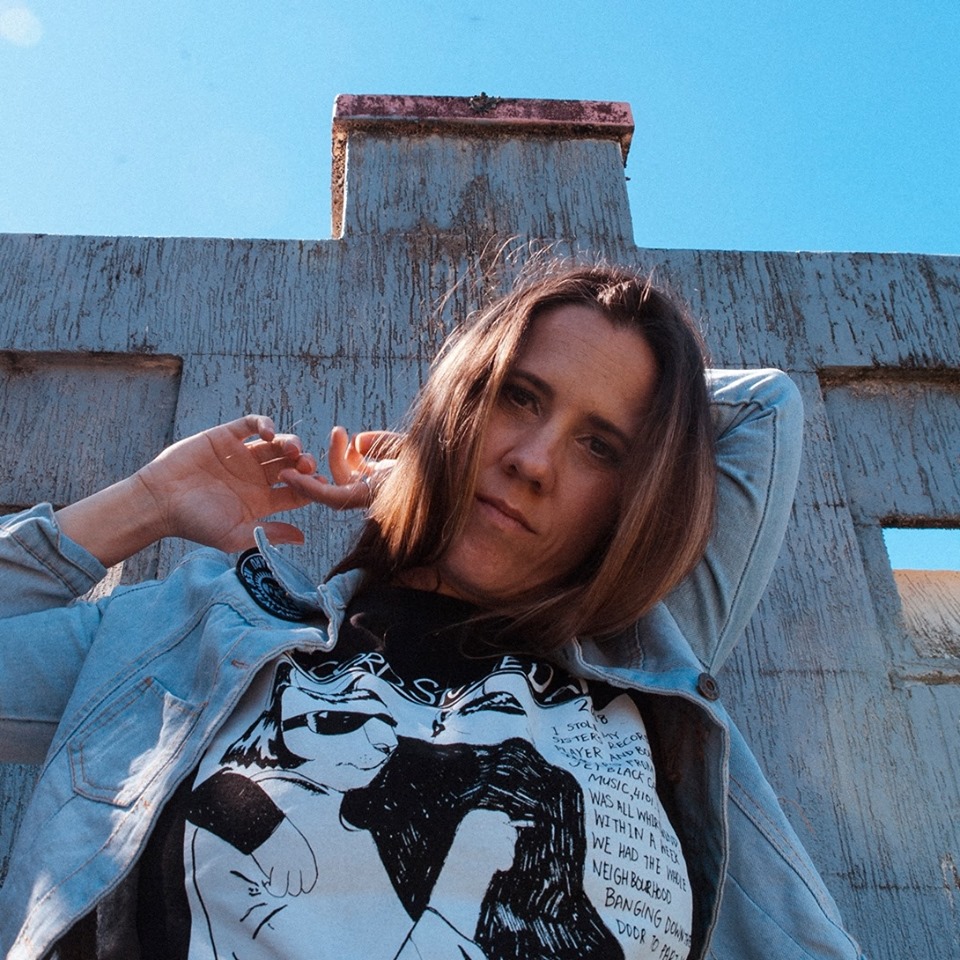 Here's another rising star, this one from Australia and already a biggish deal down there. Leanne Tennant's name and no, she doesn't sound like Kylie Minogue but she sure has studied her Seventies folk rock. She's 2018 Carol Lloyd Award recipient, and 3 x time Qld Music winner. The first single Bring It All Back has also been added to all British Airways in-flight entertainment. That would have been great but…..
This new single Everspin, is receiving worldwide support and the album Bring It All Back, is set to be released in May.
Xhausted at the end of tour, Leanne Tennant walked into Sydney's Chinatown Mall and sat with her headphones on: "I felt very still, deflated and happy at the same time, watching the busy world spin by.'' She began writing lyrics to capture complicated emotions and that became Everspin, the third extraordinary single previewing her next album. After the folk-blues-jazz flavours of Pull Up Your Britches (2015) and Red Wine, Late Nights (2016) introduced Brisbane-raised, Cairns-based Tennant's powerful songs to the world, new album Happiness Is … strikes in bold new directions, from the indie-pop groove of Bring It All Back to Everspin's last-rays-of-summer glow. The song was recorded at Airlock Studios with producer Yanto Browning (Amy Shark, The Belligerents) and Spiderbait's Kram on drums. Tennant says: "The song was recorded in the first take and after we did it Kram said, 'That sounds like Brisbane.' I can hear it too."
Check Everspinhttps://gyro.lnk.to/Everspin
One-man synthwave act Color Theory released 'This Whole Nothing' with B-side 'Juggernaut' via Atwood Magazine. Color Theory has received significant support on YouTube, having been picked up by renowned channels such as NewRetroWave, The '80s Guy, Luigi Donatello and Soul Search And Destroy. Overall, his work has received nearly 3 million plays across streaming platforms. Winning the grand prize in the John Lennon Songwriting Contest, having three songs featured in the Just Dance video game series and two in the Rock Band video game series, plus several song placements on MTV's The Real World, are just some of Color Theory's notable achievements.
Raised in sunny California, Brian Hazard (aka Color Theory) was originally a pianist in his high school jazz band before he went on to earn a Bachelor of Music degree in Piano Performance. You may recognize his early work through 'Ponytail Girl', which sparked mass confusion when it spread like wildfire on Napster, mislabeled as a Depeche Mode b-side. The musician responded with understated humour, saying "It's pretty neat to be mistaken for your favorite band". On the basis of that incident, he went on to create an entire tribute album, Color Theory presents Depeche Mode.
Finding the brooding undercurrents from Depeche Mode, The Cure, and Baths oddly uplifting, Color Theory pursues a style he calls "melancholy synthwave". The resulting sound sits in close comparison to Kavinsky, The Midnight and Gunship, but with its own twitches and tics.
With lyrical ambiguities, Color Theory creates a world of nostalgically transfigured memories which allow the listener to place their own emotions into the music without being overly guided by thought. Finding inspiration in blank space and filling it with electronic embellishments and gently rolling synths, 'This Whole Nothing' is an exercise in contemplation.
Color Theory reveals a little more about the inspiration behind the single: "This Whole Nothing" is one of those songs that people will read into as they will. The lyrics are just vague enough to be universal. My inspiration was the spacious emptiness one experiences when the voice of the mind quiets and the world can be seen as it truly is."
Check "This Whole Nothing"
https://soundcloud.com/colortheory/this-whole-nothing
Grunge rockers BadGuysWin will be releasing their debut album"Cowards" April 10 but here's the second music video 'Lying To Myself'
Nirvana and Soundgarden may be no more, but the members of BadGuysWin are here to keep that spirit alive and banging. Hard knocking drumming and loads of feedback blended with clean vocals, plentiful harmonies, and driving rhythms are what fuels this Grand Forks, BC band.
Featuring 3 out of 4 members from technical metal band Slagduster,this crew shows off its original roots in music, the grunge era of the 90s where they would glue themselves to the stereo for hours. Theyall grew up together in the same small town and have been playing music together in various ways for 15 years.
"Cowards" was written to give the listener an experience that doesn't repeat itself over 12 tracks. It's an album that is a heavy and hooky modern take on a classic sound with influences that are everything 90's in grunge, stoner, alternative, and punk. It was conceived organically, performed and recorded DIY style at the home studio of drummer Zak Waterlow with mastering by Brock McFarlane of CPS studios in Vancouver. The album has a crisp and larger than life sound. With plenty of Easter eggs that'll have you searching for more from each listen.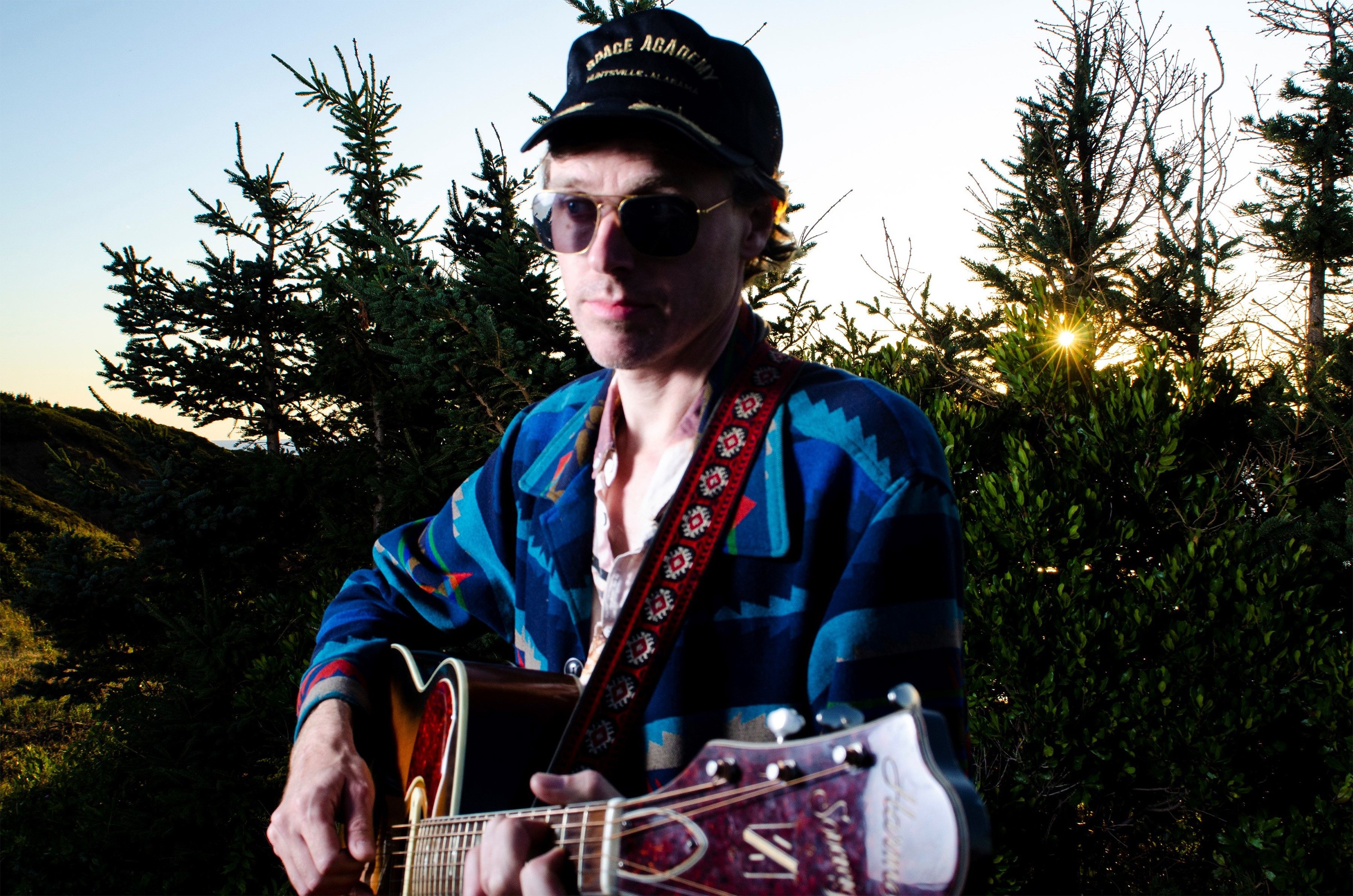 "Where did you go? You never made a sound," Joel Plaskett sings, on "If There's AnotherRoad", the title track from the third album in his upcoming box set, 44.
Singles from the four 11-song albums are being slowly revealed in advance of the project's full release on April 17, the day before Plaskett's 45th birthday.
44's first two singles, "Head Over Heels Into Heaven "and"Just Passing Through" have already become favourites on playlists like Spotify's New Music Friday, earning both regional spins and national rotation on CBC and other stations. In the new single, the Juno-award winning musician and songwriter takes us on a slow nighttime ramble, reflecting on where we've come from and wondering what awaits around the corner.
'If There's Another Road' is one of my favourites from the project," says Plaskett. "Its mood seemed to thematically sum up the third record in the set so it became the title track. It was the first song I wrote on an old, 1930's mandolin. We tracked it at Memphis Magnetic Recording in April 2019 on a session put together by Doug Easley, who recorded Thrush Hermit's Sweet Homewrecker back in 1996. Doug and George Sluppick were the laid back rhythm section and Rick Steff played some beautiful piano. Dave Shouse, whose work with The Grifters and Those Bastard Souls have influenced me considerably, added some great tension on Hammond organ to the last part of the song. The chorus' powerful backing vocals by Reeny, Mahalia and Micah Smith were later tracked at my New Scotland Yard studio with three of them around one mic. They really lifted the song to a higher place."
Check 'If There's Another Road'
44 is Plaskett's most imaginative and ambitious record to date, featuring 33 musicians, a diverse array of songs and production touches, and beautiful evocative artwork that connects to the album's themes.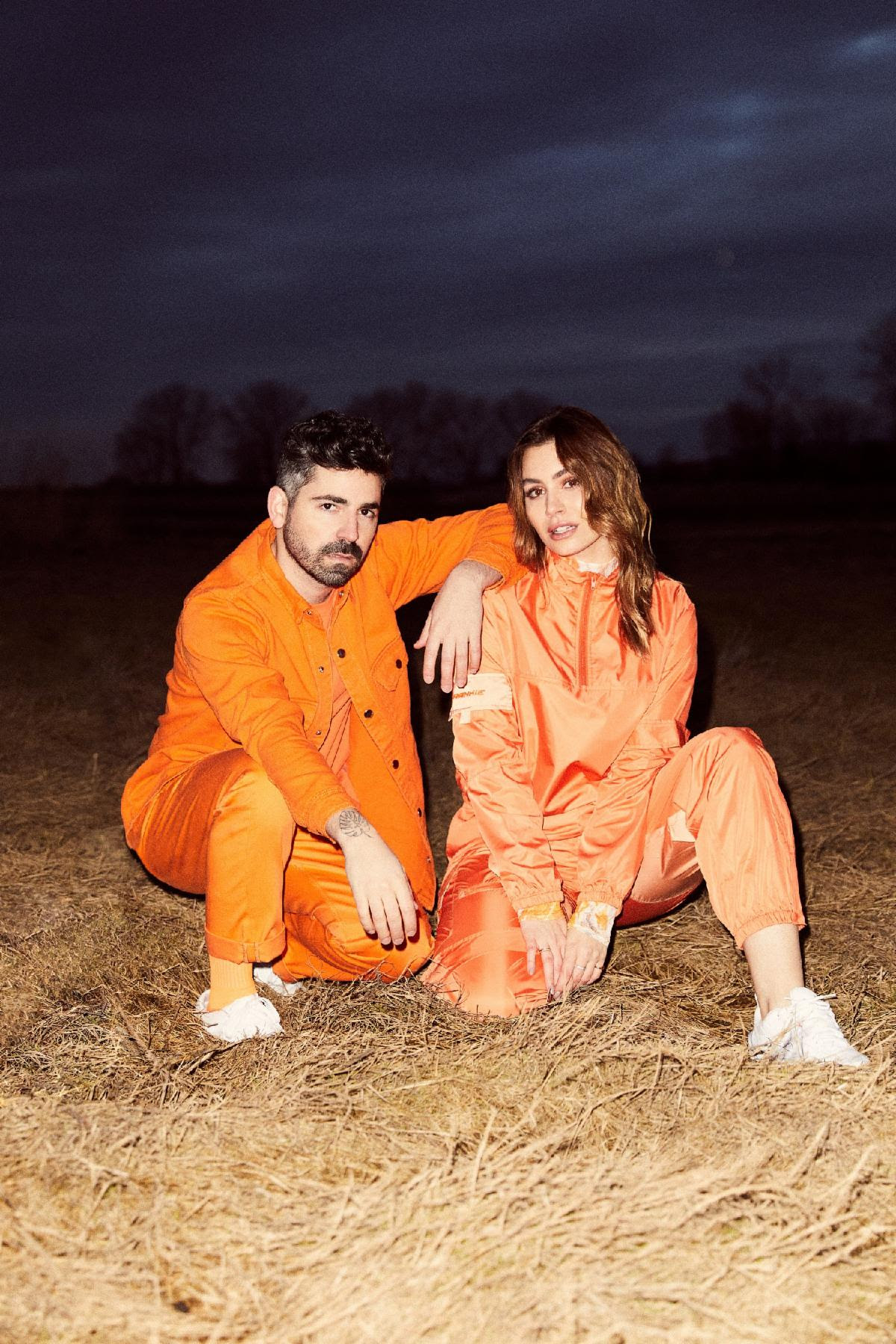 Platinum hit producer Taelor Deitcher aka Felix Cartal joins forces with Sophie Simmons, to release their latest single, 'Mine' via Physical Presents today! The renowned musician was named by Billboard as one of 13 Dance Artists who Dominated in 2017 alongside names such as Odesza, Illenium and Marshmello. His singles "Get What You Give" and "Love Me" are certified platinum in Canada with 'Love Me' also being nominated for Dance Recording of the Year at the Junos 2020. Felix Cartal has collaborated with Kaskade on 'More' and R3HAB on'Killing Time' and done official remixes for the likes of Selena Gomez, Zedd, Galantis, Dillon Francis, MØ, and Ellie Goulding.
Check 'Mine'
With over 1.6 Million Spotify monthly listeners and over 200 Million Spotify plays and counting, the DJ and producer has been featured by major Youtube channels Trap Nation, MrSuicideSheep, MrRevillz, ChillNation, Selected, xKito amongst others accumulating over 87 Million Youtube views. He has also seen support from BBC Radio 1's Danny Howard and Diplo and Friends as well as heavy support and having two #1 singles for Mood and Get What You Give on SiriusXM Chill. Previously signed to Dim Mak and Universal Music, Felix Cartal has performed at Tomorrowland, EDC Las Vegas and toured with Wolfgang Gartner, MSTRKRFT, and Bloody Beetroots. The artist is also looking forward to playing Miami Music Week alongside Kaskade, Dada Life, and Oliver Heldens.
Sophie Simmons' single, "Black Mirror" debuted on Billboard's Dance Club Songs chart at Number 43 and remained on the list for ten weeks, peaking at Number 20. She has been featured in tastemaker publications such as Vanity Fair, Billboard, YourEDM and Cosmopolitan. The singer has worked with both Spinnin' Records and Casablanca Records as well as collaborated multiple times with the DJ duo, Yellow Claw. Features on Youtube channels Ultra Music, Chill Nation and MajesticCasual, have contributed towards her play count of over 30 million across streaming platforms.
While Felix Cartal is from and currently based in Vancouver, he has previously lived in Glasgow, where he "first started DJ'ing and learned to drink whiskey." Taking the DIY ethic of the punk rock scene, the producer also finds inspiration in the music of The Beatles, the art of Andy Dixon and the words of Shel Silverstein. His own sound sits close to those of the industry greats of Avicii, Kygo and Calvin Harris.
Cartal is known for creating melodic electro ballads with slick, memorable bass lines. 'Mine' takes a storytelling narrative and embodies pure nostalgia with classic electronic dance elements, allowing for the makings of a major radio hit. Speaking of lost loves and carrying an underlying gloominess, the track is prevented from getting too heavy with light production styles and clear, honeyed female vocals.
Of the single, he tells us, "In 'Mine' each verse is about a different kind of love. In Verse 1 we have been sixteen and your childhood, Verse 2 a post-college adult and, The Bridge is a more mature adult looking back. We wanted it to be folk-ish in melody and in production to emphasize the focus on it being a narrative, really story-driven. Finally, the drop melody is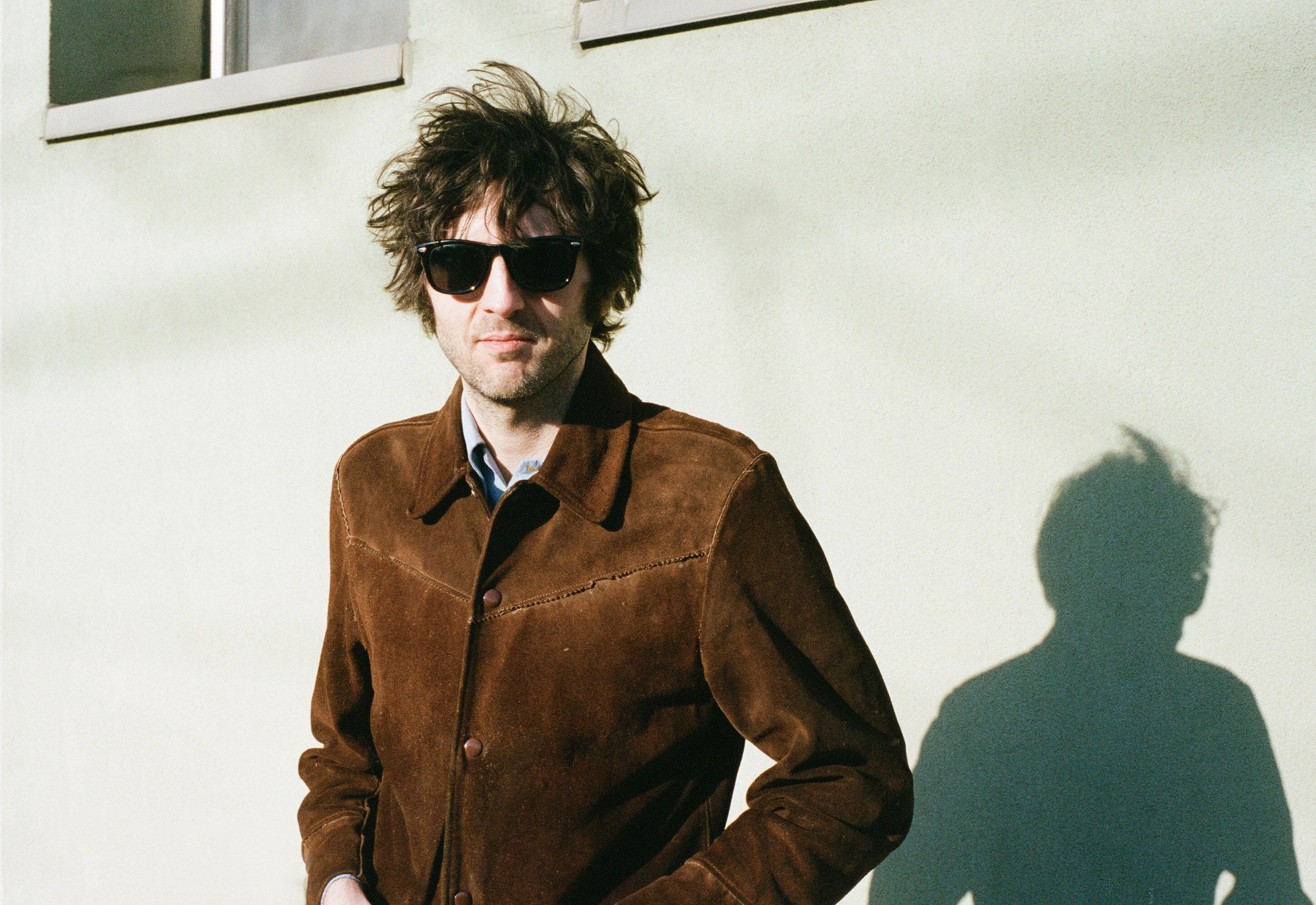 Sophie singing a clean sweet melody and it being distorted kind of like what happens when one looks back on memories. We often remember them differently as time passesGonnaclose out with a full album from Toronto singer-songwriter Jerry Leger. JL has just dropped a special new one, Songs From The Apartment, which will be available to download exclusively through the digital distribution service. The 10-track album is a lo-fi collection of songs recorded solo at home, most of which had been written quickly demoed and forgotten about. The performances are relaxed, intimate and raw.
It is hoped that Songs From The Apartment will give Leger's fans some consolation, as his upcoming touring schedule in Europe and Canada in support of the acclaimed album Time Out For Tomorrow has been postponed due to the coronavirus pandemic.
Time Out For Tomorrow, Leger's third collaboration with producer Michael Timmins of Cowboy Junkies, continues his run of consistently high output and displays the finely honed artistic vision that has been evident since 2005 when, at age 19, he released the first of nine studio albums. It's added up to a body of work that was recently celebrated with the European-only compilation Too Broke To Die, aimed at Leger's growing fan base in Britain and the EU.
The combination of Timmins' capture-the-moment production aesthetic and the Rolling Thunder-esque chemistry of Leger's longtime band The Situation (plus a few special guests) now appears unbeatable. And although Time Out For Tomorrow may not be as expansive as Leger's previous Timmins-produced effort, the 2017 double album Nonsense And Heartache, its more concentrated dose of everything Leger does best is just as potent. Can't wait to get into this one.
Check 'Canvas Of Gold'
Steppin' off with Billy Idol 'Dancing With Myself'