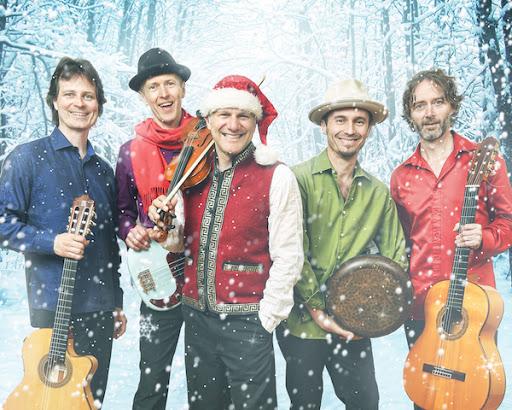 Fri Dec 11, 2020
'Ho, Ho, Ho' said judgemental Santa, as he walked by the three young women at Sherbourne and Dundas.
This week we spotlight Second Harvest Central Food Bank 1450 Lodestar Road Unit 18 Toronto, Ontario
Tel: 416-408-2594
email@secondharvest.ca
The Turkey Drive goal is to provide 8,000 turkeys to our agency network to help nourish people who have been hit hard by the pandemic.
Member agencies have been coping with the new realities of providing emergency food relief during COVID, whether it's changing their community dining programs to take away meals or offering prepared hampers instead of food bank access. Many agencies have closed their doors, which has put further strain on the food resources of agencies that have remained open.
Support your local food bank. The need is dire.
It's a digital Christmas y'all. The otherworldly Sultans of String is doing a zoom celebration of their Billboard charting festive release Christmas Caravan, featured on the New York Time Hits List.
Sat. Dec 19 at 8:00pm EDT / 5:00 PST / 7:00pm CT
christmascaravan2020.eventbrite.ca
It is also a fundraiser for UNHCR (United Nations High Commissioner for Refugees in Canada).
Celebrate the season with an adventurous musical trip around the world when the uber talented Sultans of String deliver their exuberant performance featuring originals, world-music inspired classics, and seasonal favourites. From fiery fiddle tunes to a Caribbean sleigh ride, this surprising and delightful holiday fiesta heats up when Sultans of String bring their signature sound to well-known gems such as Jesu, Joy of Man's Desiring, Jesous Ahatonhia (with gorgeous newly-translated original lyrics), a Turkish twist on Greensleeves, Silent Night, a Gypsy-jazz inspired Django Christmas, and a Rumba-Flamenca fuelled Jingle Bells. Sultans of String are joined by guest vocalists Rebecca Campbell (Jane Siberry, Ian Tamblyn), Tamar Ilana, Donné Roberts, Kristine St-Pierre & more.
Sultans of String Feliz Navidad – with Alex Cuba
FACEBOOK EVENT: facebook.com/events/202730184800176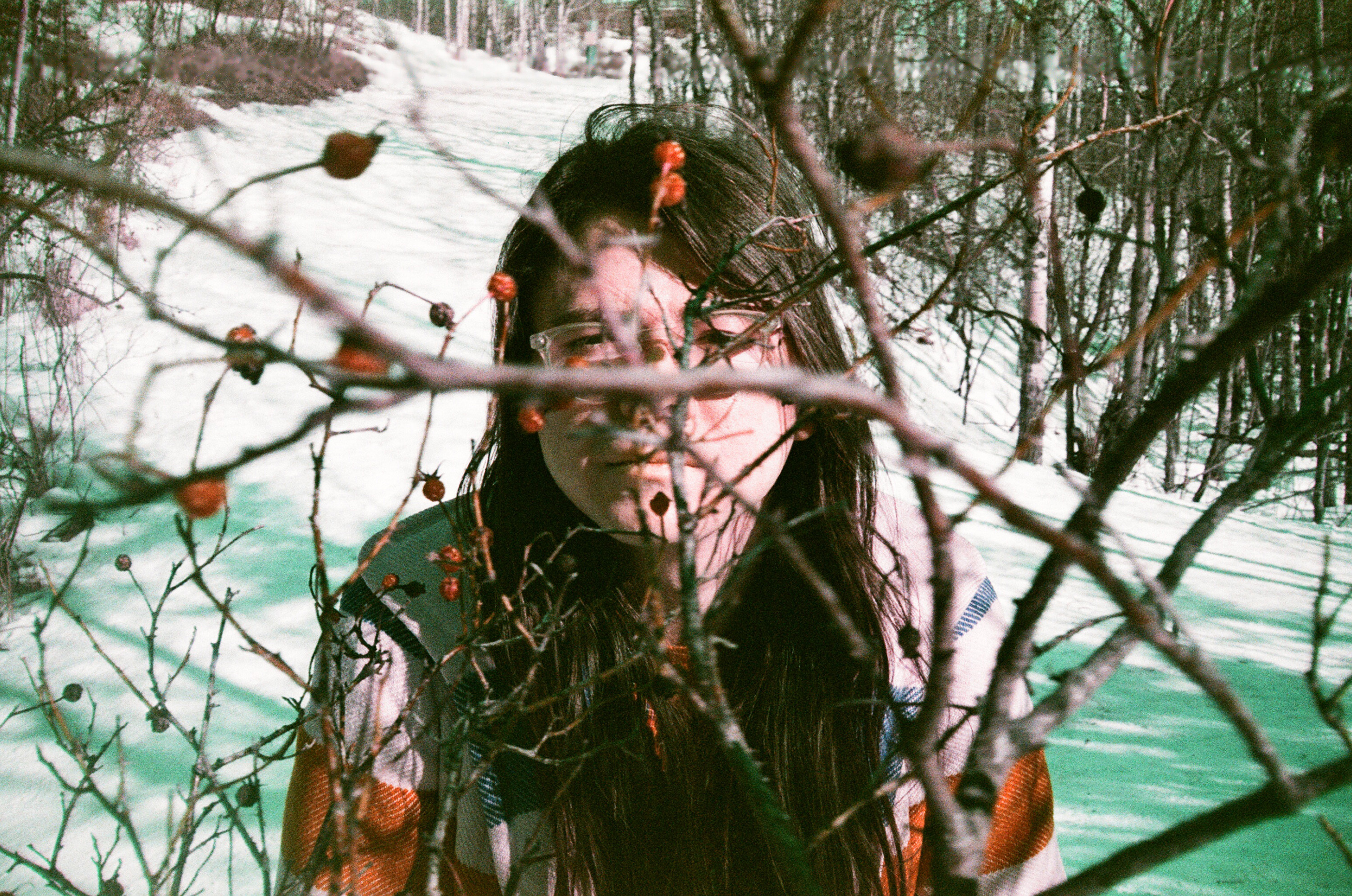 Back on December 4th, experimental electro composer Matthew Cardinal shared the new video for "Dec 4th" from his buzzed on debut album, Asterisms, out now via Arts & Crafts. The LP is a trippy collection of ambient electronic audio journal entries that crystallizes moments in his life. The video was produced by director SCKUSE (Stephanie Kuse) and follows the established trajectory of her video entries for "May 25th," "May 24th," "July 23rd", and "Mar 12th," with distinct natural elements finally emerging from the abstract beauty of images processed through an old TV.
"The bed of the track is a bubbling filtered synth sound which is sequenced in a somewhat random way," says Cardinal. "On top of that I added some more 'cello' courtesy of my sampler and my mooshum's fiddle, Roland organ swells, and descending Moog bass. A sound I made sings on top about halfway through the track. I recorded this in the evening, sitting on my living room floor."
Check 'Dec. 4th'
Known for his work in nêhiyawak – the moccasin gaze trio whose debut album nipiy was nominated for the 2020 Polaris Music Prize Shortlist and JUNO Award for Indigenous Album of the Year – Cardinal's first solo full-length explores "captured moments of experimentation and expression . . . asterisms drawing attention to where I was musically, mentally and emotionally at very brief passages of my life," says Cardinal.
Calling to mind the luxurious minimalism of Brian Eno, Erik Satie, Steve Reich, and Glenn Gould, and the swirling influence of Fennesz, Jim O'Rourke, Boards of Canada, and Slowdive, Cardinal creates a glacial, airy sonic universe that is personal yet evocative, a subtlety that stays with you. The album opening "Dec 31st" glistens with the crystalline climate synonymous with the day, while the album closing "Jul 23rd" ranges into Postal Service territory at the height of summer with a pulsing bpm that punctuates the amorphous map of moods that makes up the record.
 "I would like it if people listened and interpreted the music anyway they want to. I don't think these songs need a narrative, and I think certain moods come through some of the tracks, while other moods might only be heard by individual listeners."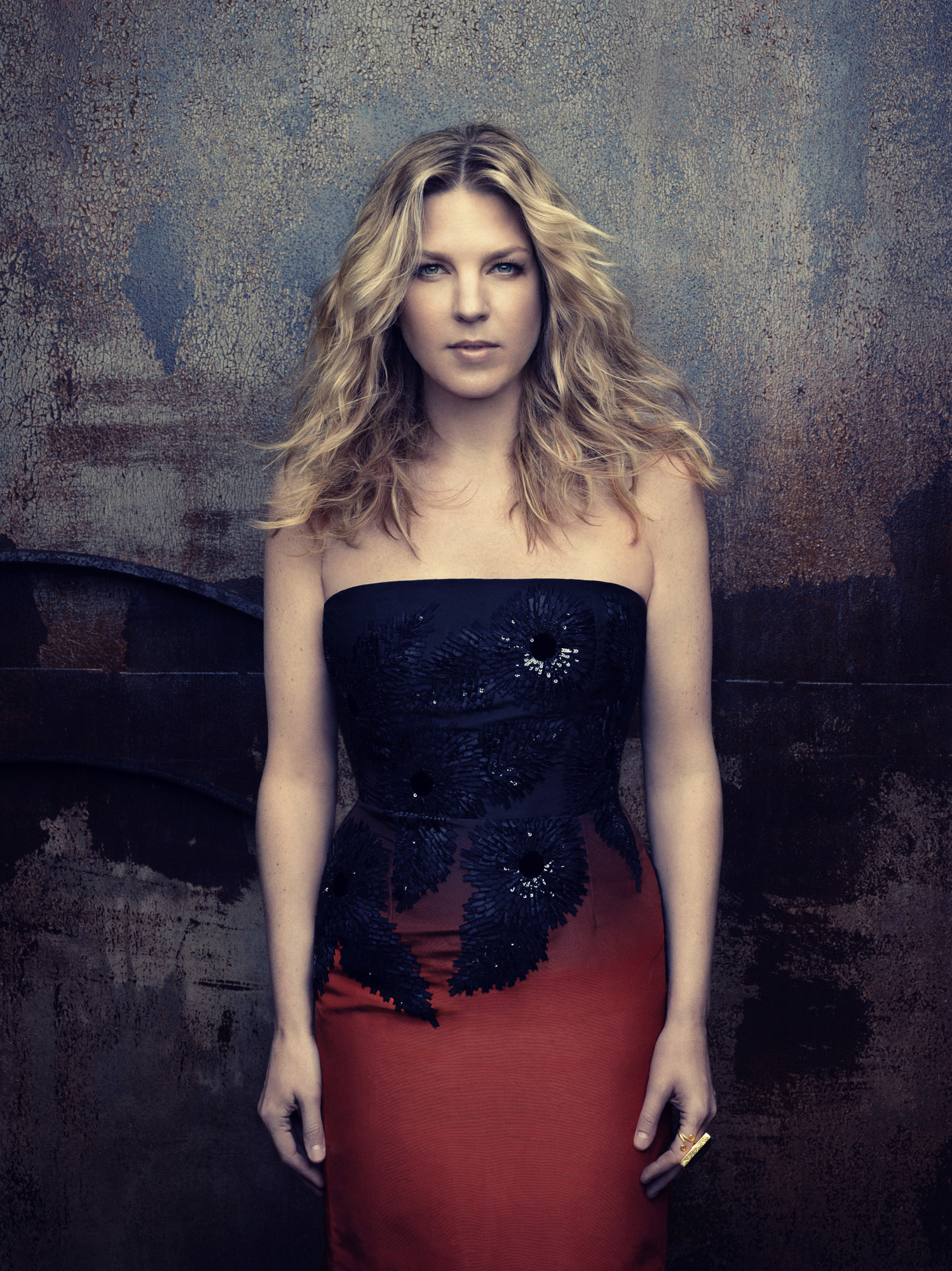 Cardinal found the title Asterisms to be the perfect encapsulation of the record he made. In typography, a near-obsolete character used to draw attention to a passage, and in astronomy, a visually obvious pattern of stars, asterisms connects the tangible and the intangible aspects that define this music.
Asterisms is out now on digital and vinyl formats.
Took my sweet time getting to this one. It's music that needs to be savoured and takes a special time. So here we are with Diana Krall's new album, This Dream Of You. Krall produced the album, it was mixed by Al Schmitt; together they achieved a notable intimacy and immediacy. Krall worked with friend and long-time creative partner, Tommy LiPuma, to record the project in 2016 and 2017. Mr. LiPuma passed away in 2017 at the age of 80. The album has multiple ensemble settings, from a quartet to a duet. The quartet is long-time colleagues, John Clayton on bass, Jeff Hamilton on drums, and Anthony Wilson on guitar. For the trios, bassist Christian McBride and guitarist Russell Malone join Krall on "Autumn in New York" and "There's No You." A series of duets feature Krall and bassist John Clayton on "I Wished On The Moon" and two vocal selections: "More Than You Know" and "Don't Smoke In Bed" with accompaniment by pianist Alan Broadbent. Broadbent also provided the string orchestration for "But Beautiful" and string arrangement on "Autumn In New York." For the Capitol Studios session, the ensemble features guitarist Marc Ribot, the fiddle of Stuart Duncan, and a rhythm section of Tony Garnier on bass and Karriem Riggins on drums. This ensemble can be heard on the tracks "Just You, Just Me," "How Deep Is The Ocean," and the Bob Dylan song, "This Dream Of You," on which Randall Krall plays the accordion and Diana sprinkles handfuls of sparkling notes like dewdrops on the grass of a Denman Island morning. Yeah, lots to savour.
Diana does Dylan's 'This Dream Of You'
This one comes from Miz Bev over at Speak Music so you know it's gonna be fun. Toronto's well known and well-loved Arab-Canadian artists Maryem Tollar and Roula Said of the group Al Qahwa, have a comedic and theatrical side project called FAOC (Pronounced FOWK - Friggin' Arab Orchestra Company). They've just released an original Holiday hit called "Arab Ladies Sing Christmas Carols Written by Jews." It's available on Bandcamp and will soon be on all major platforms. For more information, or to purchase the song, please visit Bandcamp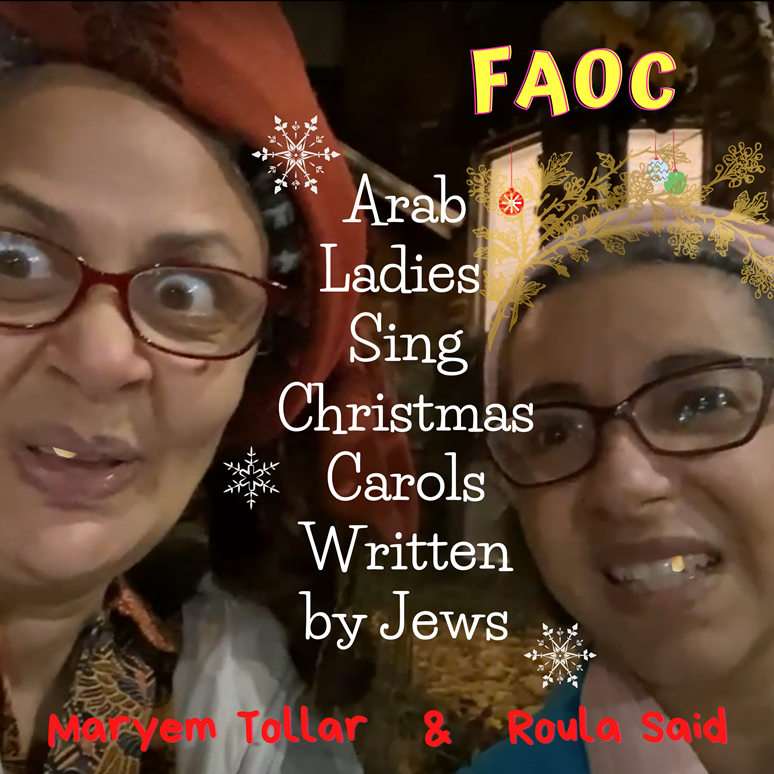 The ladies say, "FAOC stands for Friggin' Arab Orchestra Company or Freakin' Awesome Old Crones, or you decide!" Their sense of humour and tight friendship led to a bunch of videos made just for fun, on Facebook. Friends began asking them to make a YouTube channel, which they'll be launching in December 2020. Upon learning that many popular Christmas tunes were written by Jewish composers, Roula thought it would be funny for FAOC to take it a step further and create their own homage to the holiday classics. After releasing "Arab Ladies Sing Christmas Carols Written by Jews" and after unleashing the song on social networks this past weekend, it's quickly becoming a real hit. Bob Dylan wants to cover it and Taylor Swift says FAOC stole it from her.
The song is a catchy tune composed and sung by Maryem and Roula complete with a spoken intro done with accents, and a mention of big bargain store and former Toronto landmark Honest Ed's, in the last chorus. Keeping it in the family, with arrangement by Roula's husband David Buchbinder, who also plays trumpet, and Maryem's husband Ernie Tollar who plays additional piano. Their children are in on it too with Joska Tollar on bass and Laila Buchbinder on guitar. The track was mixed and mastered at Victory Drive Recording studio by Jono Grant who also adds brushes, piano, bells, chimes, glockenspiel, and harp.
Maryem Tollar is a renowned Egyptian-Canadian vocalist, known for her world music performances. She performs with several Toronto musical groups including Al Qahwa (traditional Arabic music and original compositions); Turkwaz (traditional Turkish, Greek, Arabic and Balkan vocal repertoire); and backing storyteller Dawne McFarlane.
Roula Said is a singer, dancer, actor and poet of Palestinian heritage based in Toronto. Roula plays qanun (table harp) and percussion to accompany traditional Arabic songs and original songs created from her Sufi-inspired poems. She co-leads the funked up Arabic-Roma band, Nomadica, whose first recording, Dance of the Infidels, was nominated for a JUNO Award.
Get ready to rawk with Arab ladies and Jewish songwriters.
"Masamaki, when the big fish slide from great waters to small lagoons trouble happens.
"It's a song about where we at this moment of our life time, wars, sickness, poverty, lies, systematic racism, racism at its existence, police brutality, injustice, struggle for peace recognition and liberty, love as one people, hate, merciless murders, hunger, disasters, environment, and time of truth of things."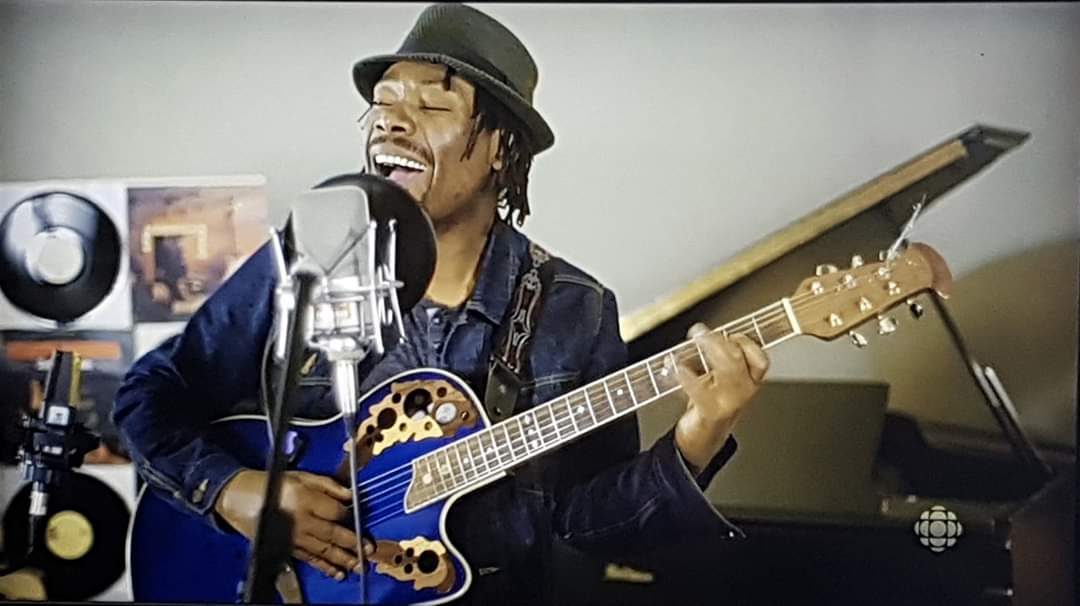 The speaker is Kenyan multi-talent Adam Solomon and the music is all about Kenyan guitar blues sprinkled with rock guitar magic dust. Being that Solomon's career has made him familiar with the multitude of guitar styles within African music, on Masamaki elements of Caribbean soca and Congolese soukous bubble up in the stew. Throw in handclaps, hip shaking percussion and energized vocals and Masamaki, is one helluva fun protest song. Available on Spotify et al.
Check 'Masamaki'
So this is Christmas and what have you done? Ahead of her virtual holiday party December 13th, ECMA Award winning singer-songwriter Christina Martin has released her newest holiday single, "Kisses for Christmas" — available now!
Following her 2018 hit holiday tune, "This Christmas"  "Kisses for Christmas" speaks to the simple joys of the season: spending time with the people we love. Top of mind is that this was written before the terror come to town.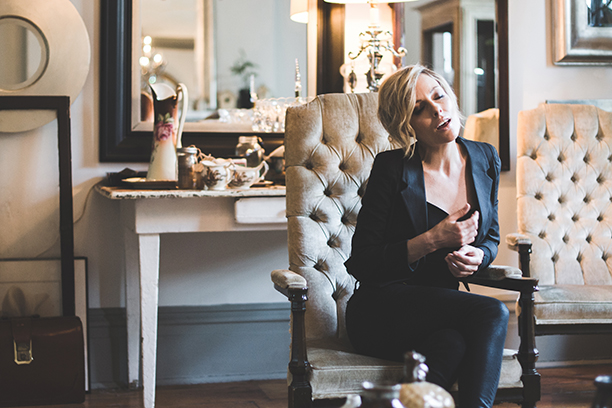 "Who remembers all the presents they got growing up?" Martin asks. "Maybe it was that Playmobil mansion, or a first electric guitar, or a prized stuffed animal or G.I. Joe. But then there was probably a lot of other 'stuff' that just went to waste.
"It is the most thoughtful and heartfelt gestures that stay with us," she continues. "It's the company and laughs, the festive traditions of trees bursting with lights and tinsel, the scents of cinnamon and pine candles, the music and fireside hangs that make us feel warm and fuzzy inside."
As such, Christina Martin and Dale Murray are bringing cheer to audiences this season from the comfort of their home in Nova Scotia with The Martin & Murray Virtual Holiday Party this December 13th.
Tickets for The Martin & Murray Virtual Holiday Party are $10, or included in some Patreon tiers.
Time: 3PM Atlantic Time Location: Online/Global Ticket Cost: $10 Canadian "We're preparing some of our favourite holiday covers for this 60+ minute online event and looking forward to interacting with all of you and exchanging holiday traditions," says Martin. She and Murray will perform all of their original Christmas songs during the event, including the brand new "Kisses for Christmas" "Bring your friends and family together virtually to watch, or in-person within your bubble, cozy up with your favourite holiday snacks and socks and let's connect December 13th." For Patreon members at the It'll Be Alright ($8.00 USD) tier or higher your ticket is included with your Patreon Membership (THANK YOU!). Please check your Inbox or Junk Mail for an email from Crowdcast with your invitation to accept your ticket to this event.
Taste 'Kisses For Christmas'
Another hot stream from da legendary Dan Burke / NeXT.O Shows presents...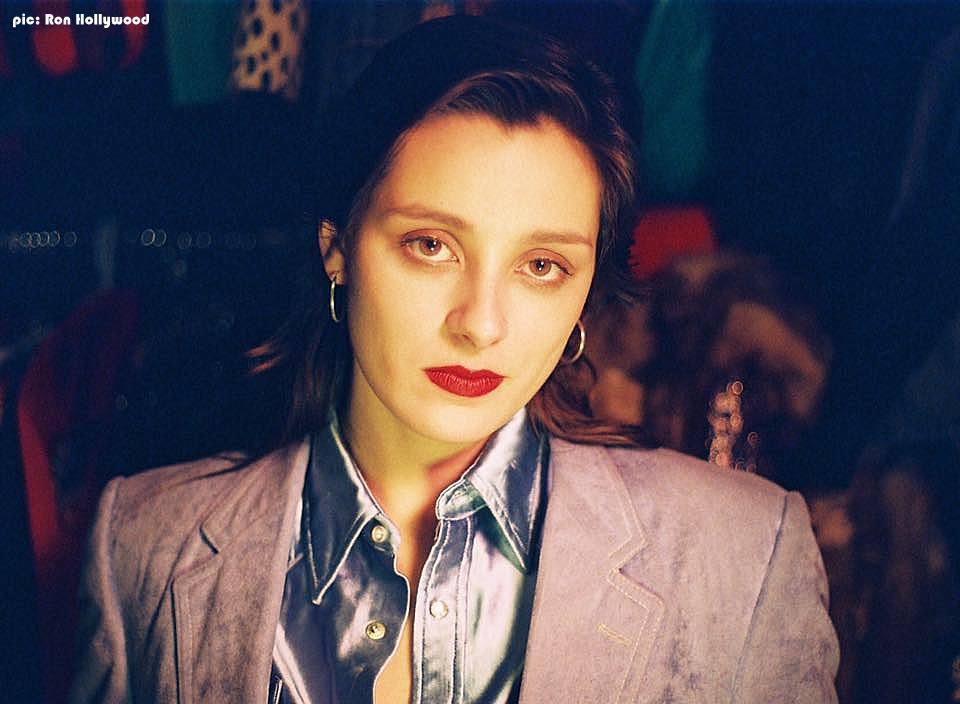 Toronto art rock goddess Nyssa celebrates the release of her debut LP "Girls Like Me" with a virtual live concert @ legendary Lee's Palace. She can sometimes channel Sinead O'Connor but in a good way.
The one-hour show starts Friday, Dec. 11 at 8pm on NoonChorus and will be accessible to all ticket purchasers for the following 48 hours.
Tickets $15 - click here > noonchorus.com/nyssa/
'I Don't Want To Live On The Moon Without U
Burlington altrock crew Walk Off The Earth play The Homecoming, a virtual concert 12.28.2020 at the Burlington Performing Arts Centre. The 50min person tickets are long gone. For more info check the BPAC
Check' I Saw Three Ships'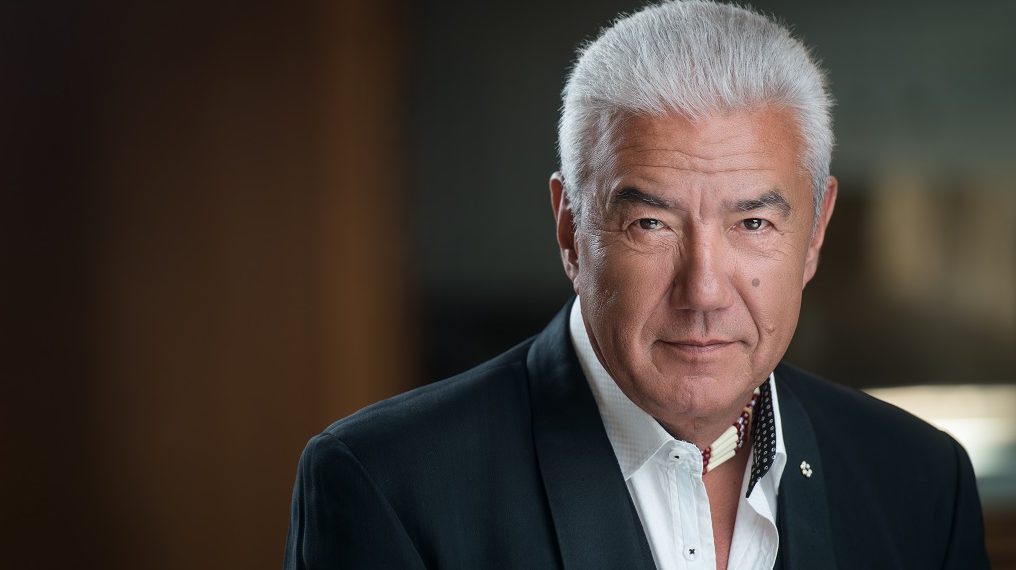 Wednesday, December 16th at 7:30 PM Eastern Time, CSARN invites you to enjoy the festive season through a special concert with the great Tom Jackson hosted by CSARN and its work on behalf of Canada's senior professional artists. 
 Actor, singer, activist, philanthropist, and humanitarian Jackson has been performing his annual holiday benefit concert series, The Huron Carole, for more than three decades. This year, with live venues shut down, Tom has moved the 33rd edition of his concert online.
Enjoy the music and stories of the season, performed by Tom and his band in a world-class virtual concert format.
 As Tom says, "This Christmas season is going to be different from any other. It's going to require us, as individuals and as a society, to look inside ourselves for a light of optimism. A silver lining. We must treasure that light and hang on to that silver lining with all our might."
Tickets are only $10 and can be purchased at www.csarn.ca .and will benefit food banks.
Check out Tom Jackson's website to see all the other dates so you can also help raise funds for The Huron Carole 2020 here: https://huroncarole.ca/tour-dates/
Tom Jackson: The Huron Carole (live)
"This boy is Ignorance.  This girl is Want. Beware them both,
and all of their degree, but most of all beware this boy,
for on his brow I see that written which is Doom, unless the
writing be erased."   Charles Dickens   A Christmas Carol.
Support your local food bank
Merry Christmas to all and to all a good life.