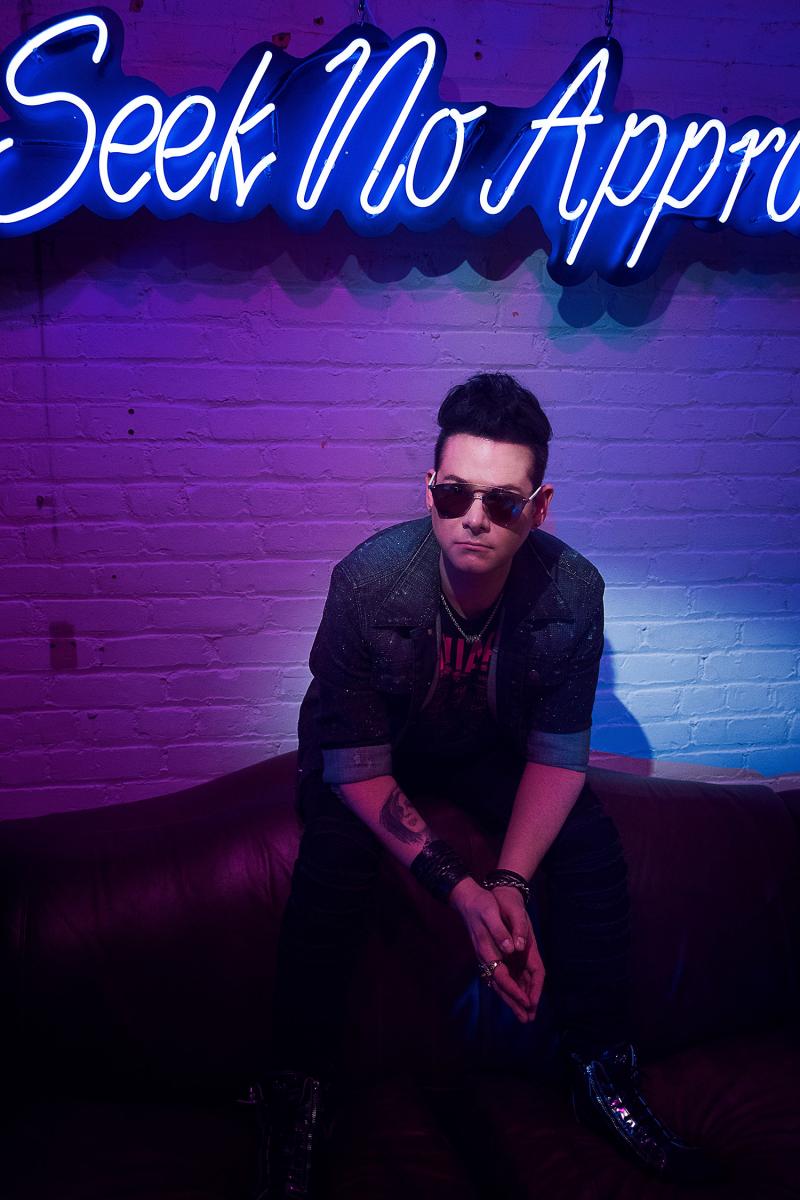 Fri Aug 24, 2018
Here's another Canuck star in the making, this time in the field of electropop. Award-winning electropop artist Velvet Code has announced the August 22, 2018 release of his highly-anticipated first single "Break The Silence", from his upcoming sophomore album. Collaborating with industry legend Wendy Starland (the woman responsible for developing and discovering Lady Gaga), "Break The Silence" is being billed as a confident follow-up to Code's previously acclaimed work, which has been featured on hit television shows such as Jersey Shore and The Hills.
Deriving musical influences from the likes of Freddy Mercury, Depeche Mode and Imagine Dragons, Velvet's new single aims to shine the light on the pressing issue of mental health. Throughout his career, the openly gay musician has dealt with varying degrees of depression and anxiety and is hoping that messages in his music will help listeners going through difficult times
"With this new single and album, I've reached deep into my soul to expose the truth about my life over the last number of years," says Velvet. "When writing Break The Silence, I was dealing with issues surrounding my own self-worth — resulting in this release being the most brutally honest version of me. I hope that listeners can relate, gain clarity, and realize that they are not alone in their struggles."
Velvet Code has been praised by the likes of Perez Hilton, Pop Justice, and Digital Spy (among many others), and has toured with popular electropunk band Mindless Self Indulgence. When writing his debut album "Black.Blue.Blind", Velvet worked with legendary producer Mark Saunders (Shiny Toy Guns, Erasure, The Cure) and received the "Dance/Electronica – Song of the Year" award for his song "Say You Love Me" at the 8th Annual Independent Music Awards.
Fans can expect a full-length album entitled "Dreams and Nightmares" from Velvet Code this fall. The album is a collection of real-life stories from Velvet's personal experiences over the past five years.
"My hope is that people can relate to this album in some way, to know that we all struggle, but it's never hopeless, and then at that moment, forget about their problems and just hit the dance floor," says Velvet Code.
'Break The Silence' will be available on all major music platforms beginning August 22, 2018.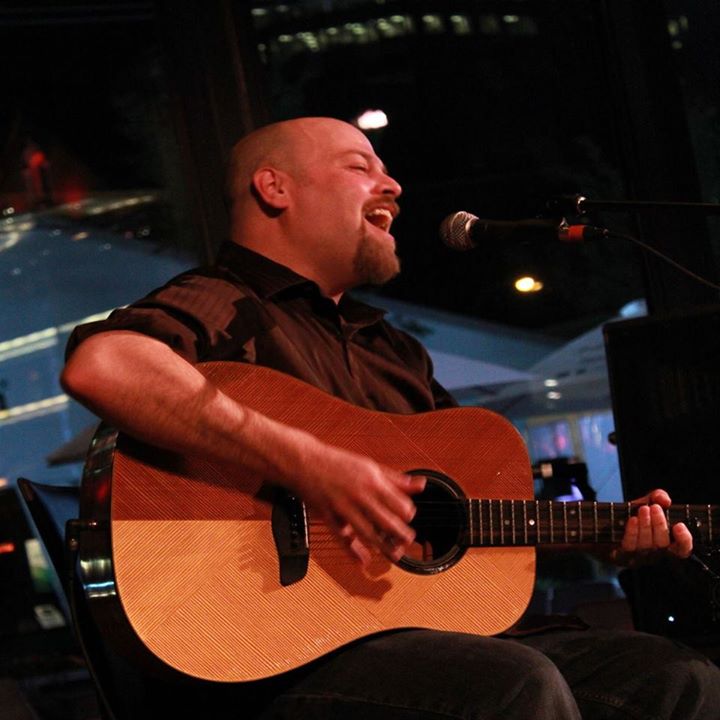 So far off my radar and such tasty music lemme introduce Gaspe born Dale Boyle. Boyle is a Montréal-based roots-rock, Americana and folk singer-songwriter. He has been called "One of the best to emerge from north of the border" (AmericanaHomeplace.com) and "an accomplished musician, a fine singer, and an exceptionally thoughtful, meticulous songwriter" (CanadianBlues.ca).
Drawing upon influences including Bruce Springsteen, John Fogerty and Tom Petty, Dale has developed a songwriting approach that is lyrically to the point and melodically driven. His duet with Juno award nominee Annabelle Chvostek ("You Might Come Around") won 2nd place in the Americana Category of the International Songwriting Competition. He is also a Lys Blues Songwriter of the Year award winner; Lys Blues Folk-Blues Artist of the Year award winner (two years); Narrative Songwriting Competition winner; and USA Songwriting Competition finalist; Unsigned Only Music Competition finalist; Canadian Songwriting Competition finalist.
Dale's music has appeared in documentary films including CBC ENJEUX's Le Mystère Coffin; ARTV's Au coeur du country; and the UK Silver River Productions TV special, The Science of Art. His music has been included in the Learning Landscapes online journal and the audio version of Daniel Levitin's best-selling book, The World in Six Songs: How the Musical Brain Created Human Nature.
His latest, the Gasoline EP: was recorded with "The LA Rhythm Section": Drummer Kenny Aronoff (John Mellencamp, John Fogerty, etc.) and bassist James Lomenzo (John Fogerty, David Lee Roth, etc.). The EP includes a cover of Neil Young's Heart of Gold, as well as four original tracks, one of which ("My Birmingham") placed in the finals of the 2017 Canadian Songwriting Competition. As well, "Gasoline" was named the 2nd place winning song in the Nashville-based Unsigned Only music competition!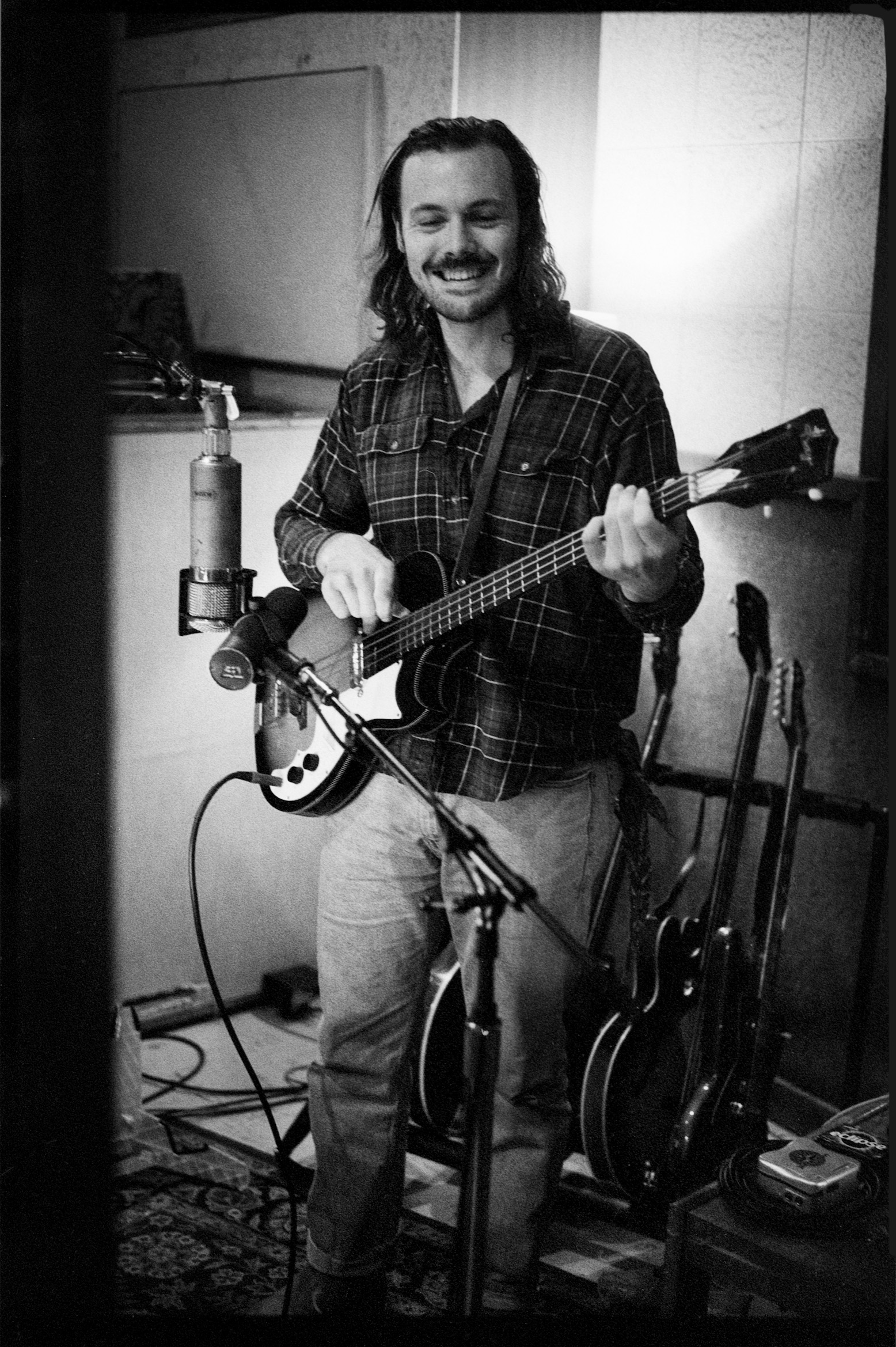 He's but 23, straight outa Vancouver Island, and singer-songwriter and multi-instrumentalist in the vein of Jackson Browne, The Band, The Wood Brothers, and Gillian Welch, Sam Weber is getting better known. Years spent refining songs at home in North Saanich, BC, attending Berklee College Of Music, and working in studios in Los Angeles have honed Weber's craft to a fine point. With two LPs already released, Shadows in the Road (2014) and Valentina Nevada (2016), Weber is now releasing, New Agile Freedom, a seven-song EP which features guest appearances from Terra Lightfoot and Molly Jenson (Sam Outlaw).
The first single and first track from New Agile Freedom, "Ain't it Always", begins with the lines: 'Ain't it always true the one you really want is far away from you on another's arm' over a bed of syncopated electric guitars and rhythms. The song is about "how love and human attraction can feel like such a game," says Sam. "As blinding as love can be, I think people are capable of changing and controlling those feelings over time, even though it's always easier to submit to your instincts about something and letting that influence important decisions."
LISTEN AND SHARE "AIN'T IT ALWAYS" HERE
While touring Valentina Nevada, Sam and long-time drummer and collaborator Marshall Wildman caught the ear of LA producer and musician Tyler Chester (Blake Mills, Margaret Glaspy, Jackson Browne). Through Tyler's friendship and guidance, Sam and Marshall began spending more time in the Los Angeles music scene exposing them to a community of world-class players and writers.
During their extended visits and the 20-hour red-eye drives to and from Los Angeles, Sam began writing New Agile Freedom, a seven-song self-produced collection of tracks recorded on and off the road between California and home in North Saanich, BC. All the songs on New Agile Freedom feature minimal production and were recorded live either at his home in North Saanich or in Los Angeles.
Following album opener "Ain't it Always" is the sprawling five-minute live bass and drum saga "Ex-Lover", padded with cutting three-part harmony, virtuosic piano lines and no-frills, an organic production about abandoning a lover for the love of touring. Track three, "I'll Let You Know" is Weber's first published co-write. It features his longtime friend and critically acclaimed singer/songwriter Terra Lightfoot singing and playing her signature vintage Gibson SG named Veronica. The song is a duet between the two songwriters, showcasing Lightfoot and Weber's unique guitar playing styles respectively and supported by Wildman's deep, Jim Keltner-esque drum feel. The song sounds like explosive Ry Cooder meets T-Rex.
Track four, "Burn Out", is a re-hashing of a ten-year-old song Weber originally wrote and released for Shadows In The Road. Chester's stately piano playing and the accrued maturity since his initial performance of the song make the arc of Weber's perspective during his career all the more apparent. The song features guest vocalist Molly Jenson (Sam Outlaw).
Track five, "Pure of Heart", Weber narrates a sprawling ballad about a young woman struggling to stay true to her passions, feelings and relationships. Track six, "To Fall", speaks to the unpredictability of life and the inevitability of tragedy. The final track, "Unrequited", is the vastest piece production-wise of the whole collection, a self-depreciating ballad about longing and unrequited love.
Sam boasts an expansive tour schedule with few days off for the remainder of 2018. The road has already taken him and band, Marshall Wildman, Jacob Weil, Chris Van Sickle, and Peter Day across the globe. Beginning their summer with dates in Sweden and Norway, the band is now back home for an extensive routing through North America. Landmark dates include a slot at Supercrawl Festival in Hamilton, a Wednesday night residency at the historic Cameron House in Toronto in September, a headlining show at The Bootleg Theatre in LA and more.
Sam Weber Tour Dates
08/23 • Bo's Bar and Grill - Red Deer, AB
08/24 • Ironwood Stage & Grill - Calgary, AB
08/25 • Ironwood Stage & Grill - Calgary, AB
08/26 • The Buckingham - Edmonton, AB
08/28 • Capitol Music Club - Saskatoon, SK
08/29 • Revival Music Room - Regina, SK
08/30 • Times Change(d) High & Lonesome Club - Winnipeg, MB
08/31 • Junkyard Brewing Company - Moorhead, MN
09/04 • Sofar Sounds - Chicago, IL
09/05 • The Cameron House (Night 1) - Toronto, ON
09/07 • Peter's Players - Gravenhurst, ON
09/08 • The Garnet - Peterborough, ON
09/10 • The Brownstone - Orillia, ON
09/11 • Hugh's Room Live (songwriter circle) - Toronto, ON
09/12 • The Cameron House (Night 2) - Toronto, ON
09/13 • Supercrawl - Hamilton, ON
09/14 • The Dakota - Toronto, ON
09/15 • Abe Erb - Waterloo, ON
09/16 • Phog Lounge - Windsor, ON
09/19 • The Cameron House (Night 3) - Toronto, ON
09/20 • The Toucan - Kingston, ON
09/21 • Court House - Perth, ON
09/22 • CyberCafe West - Binghamton, NY
09/23 • Two Goats Brewing - Burdett, NY
09/25 • The Mansion House - St. Catherines, ON
09/26 • The Cameron House (Night 4) - Toronto, ON
09/27 • New American - Sault Ste. Marie, ON
09/28 • Kohne's House - Thunder Bay, ON
09/29 • From the Grind Up - Fort Frances, ON
09/30 • Junkyard Brewing Company - Moorhead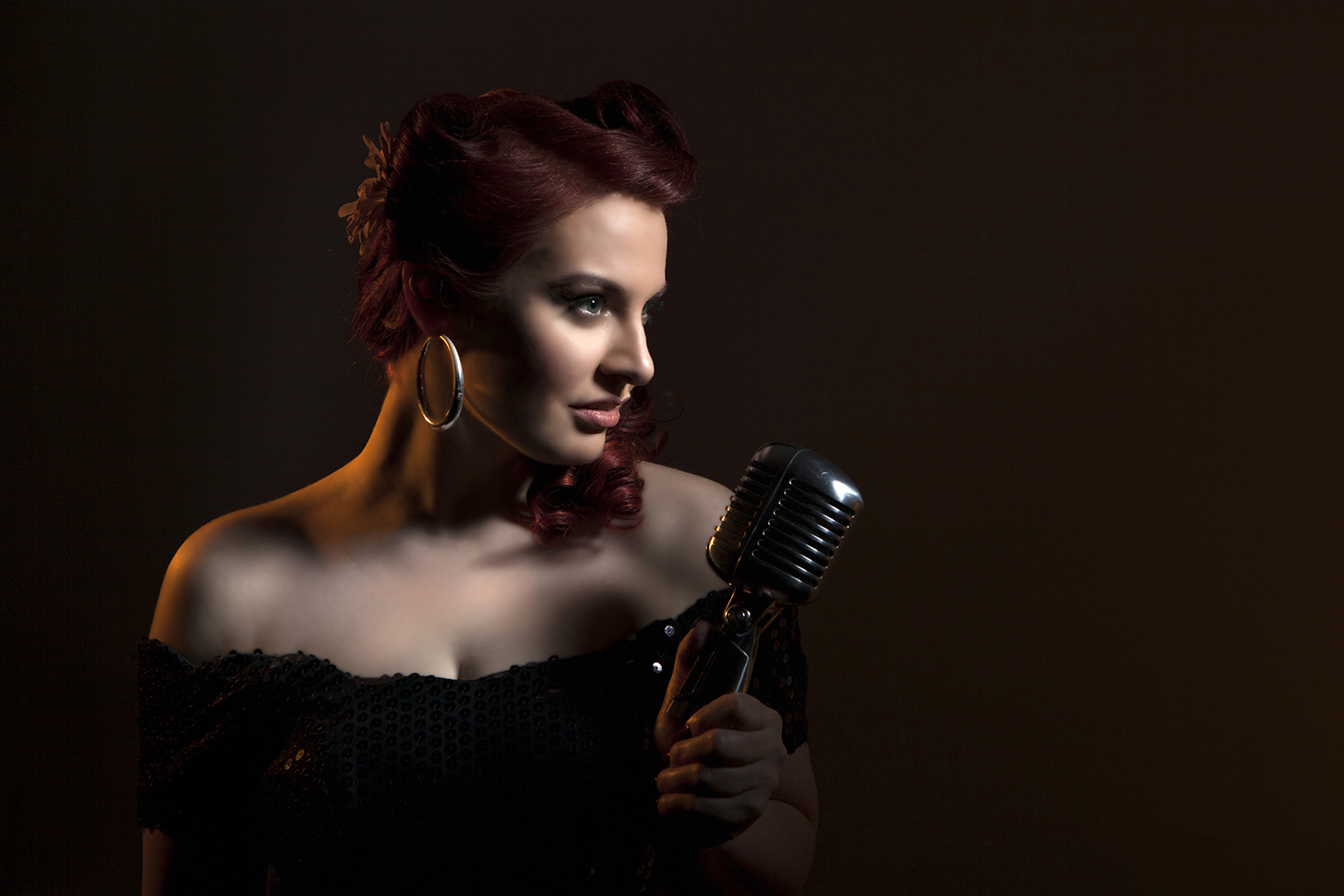 Sassy jazz-pop chanteuse Tia Brazda is making a move in a bold new direction with her upcoming album Daydream, to drop September 7th and celebrated with a special concert on September 16th at Glenn Gould Studio in Toronto, with other dates in Canada and the U.S. We get a glimpse of her fresh sound with the new single also titled "Daydream," and an accompanying video out now, available wherever music is streamed or downloaded. For more information please visit website.
Brazda's jazz-pop gems, retro style, and utterly distinctive voice have established her as a strong and unique presence on the jazz scene, both at home in Canada and abroad. Garnering comparisons to Billie Holiday and Amy Winehouse in the past, she stands distinguished among them as a powerful artist in her own right.
With the release of the first single, "Daydream," she's breaking the mould and expanding her sound. This breezy bossa nova lives up to its title, with the music perfectly matching the sentiment of a sweet, languid daydream about someone attractive but unattainable, who walks by each day. The gently lilting acoustic guitar meets sweet strings and a mellow saxophone for a "Girl From Ipanema" style song with a summer, day-at-the-beach vibe. Brazda's breathy purr of a voice pours out of the speakers like pure honey.
Tia Brazda Tour Dates
6 Sept| Frankie's | Vancouver, BC, Canada
7 Sept | Hermann's Jazz Club | Victoria, BC, Canada
8 Sept | Village Town Hall | Lions Bay, BC, Canada
11 Sept | Ironwood Stage & Grill | Calgary, AB, Canada
12 Sept| Cafe Blackbird | Edmonton, AB, Canada
15 Sept | Stephen Leacock Museum | Orillia, ON, Canada
16 Sept | Glenn Gould Studio | Toronto, ON, Canada
20 Sept | Black Horse | Peterborough, ON, Canada
22 Sept | Pausa Art House | Buffalo, NY, US
29 Sept | Rudy's Jazz Room | Nashville, TN, US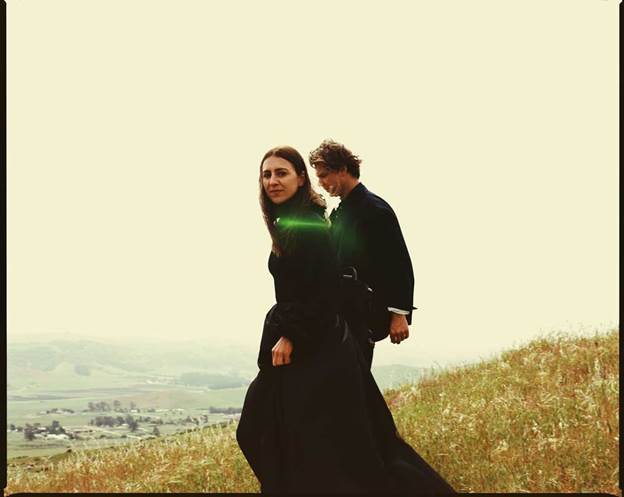 Intense German pop duo HAERTS (Nini Fabi (vocals) and Ben Gebert (keyboards) are excited as they get, to drop another new track, "The Way", co-written and co-produced by close friend Jean-Philip Grobler (St. Lucia), who also lent his talents to previous single, "New Compassion".
"'The Way' is about this powerful and mystical intangible. Some deep ancient knowledge in us – impossible to explain, but that which takes away fear gives strength, and transforms us, even though nothing is permanent." — Nini
LISTEN AND SHARE "THE WAY" HERE
"The Way" closely follows "New Compassion", which Under the Radar called "anthemic" and included in their 10 Best Songs of the Week and NYLON described as a "joyous indie-pop gem". "Your Love", which was featured in Season 2 of Netflix's hit series 13 Reasons Why, is one of the most streamed songs on the soundtrack, racking up more than 5M plays. The song also garnered praise from Variety, Billboard, Refinery29, Under the Radar, BlackBook, DuJour, Seventeen, BuzzFeed, and more.
In September, the band will head to the U.K. and Germany for a handful of dates, including a headline show in London that SOLD OUT months in advance and an appearance at Reeperbahn Festival in Hamburg alongside the likes of Bishop Briggs, Soccer Mommy, Sigrid and more.
LISTEN AND SHARE "NEW COMPASSION" HERE
LISTEN AND SHARE "YOUR LOVE" FROM THE 13 REASONS WHY SOUNDTRACK
HAERTS Tour Dates
9/17 @ Paper Dress Vintage (Presented by: The Line of Best Fit) in London, UK
9/18 @ DiCE Festival in Utrecht, NE
9/19-22 @ Reeperbahn Festival in Hamburg, DE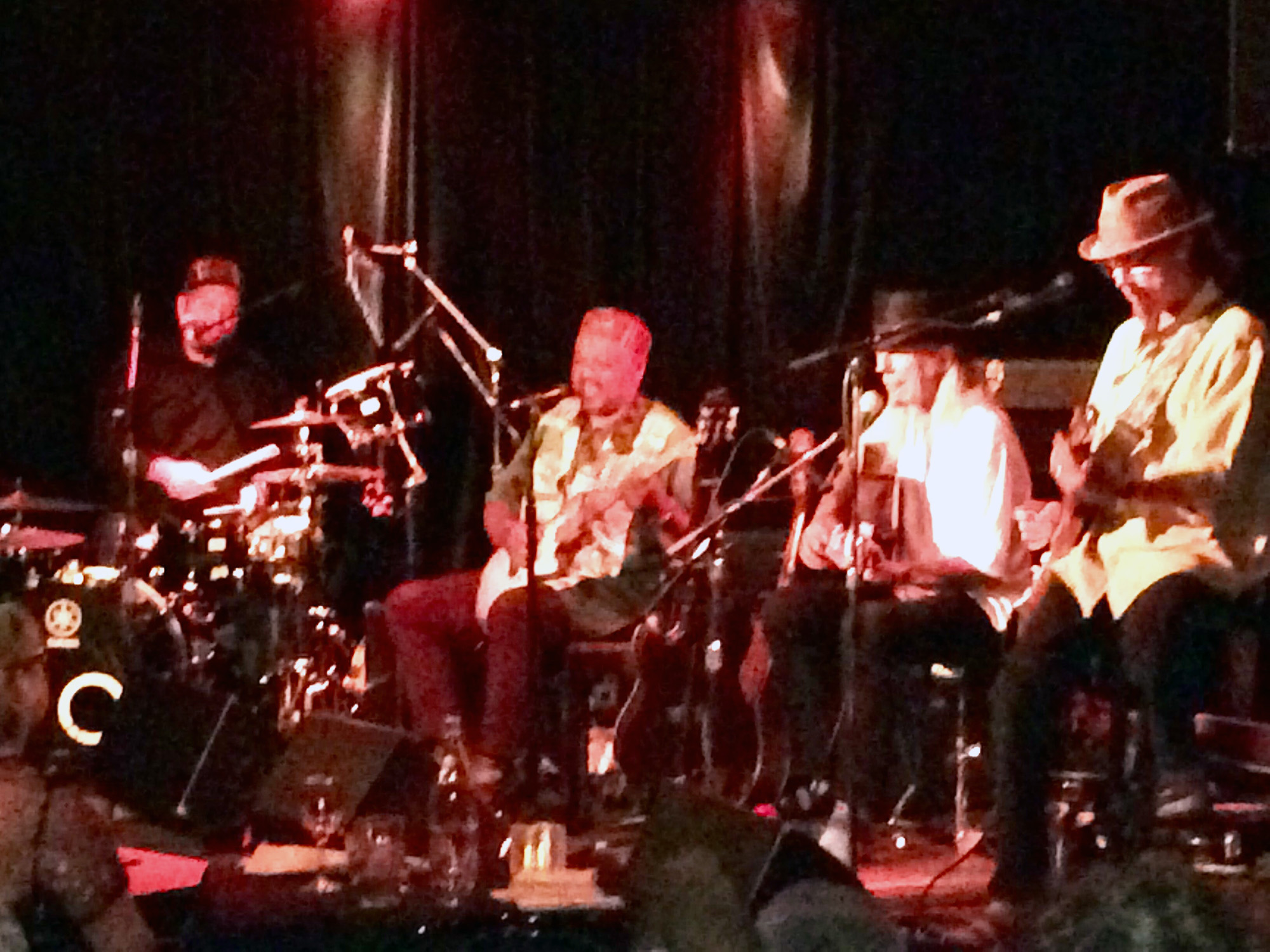 Elsewhere, it was blues gumbo time at Hugh's Room Live as Tri-Continental , Lester Quitzau, Madagascar Slim and Bill Bourne debuted their fourth, self-titled album to a hugely appreciative audience. The trio members, who live all over Canada, bring different musical styles and influences to the mix.
Here's Lester "We're playing with a drummer which is exciting. It's Michael 'Barefoot" Treadway, because he plays barefoot. He is also excited about the new music. Slim's got a lot of Malagasy songs. Bill's got new songs. And I've got new songs. I went down the rabbit hole in a lyric search and found a Buddhist poet called Cold Mountain. Beat poets in the '60s mentioned him. He has a poem he wrote 300-400 years ago that I put music to," he said. "It's like playing a folk festival workshop. The three of us are playing songs and we pass the ball around and play on each other's songs. It's three guys with guitars and drums and percussion now. It's a real cross-section of the world. Slim plays African music, then there's folk and blues music and some Celtic music and there's a lot of slide guitar,"
Lotsa slide indeed, Quitzau doin' it inna Son House style and totally nailing "Son's Blues" along the way. Bourne's chugging electric delta filtered through a Keith Richards state of mind brought the viscera while Slim's intricate and sprightly Malagasy melodies sprinkled with Hi-Life brought the smiles and fireflies. Top shelf moments off the new album included the textured and brooding "Waiting. "Fiderana," a spirited guitar romp and the brilliant ensemble throwdown of "Precious Love."
Listen up! Tri-Continental plays Pender Island Community Hall, Pender Island, British Columbia, Thurs. Sept. 15, 7.30 PM downbeat.
If you're anywhere close, you really should get in on this;
Support Live Music. Everywhere.