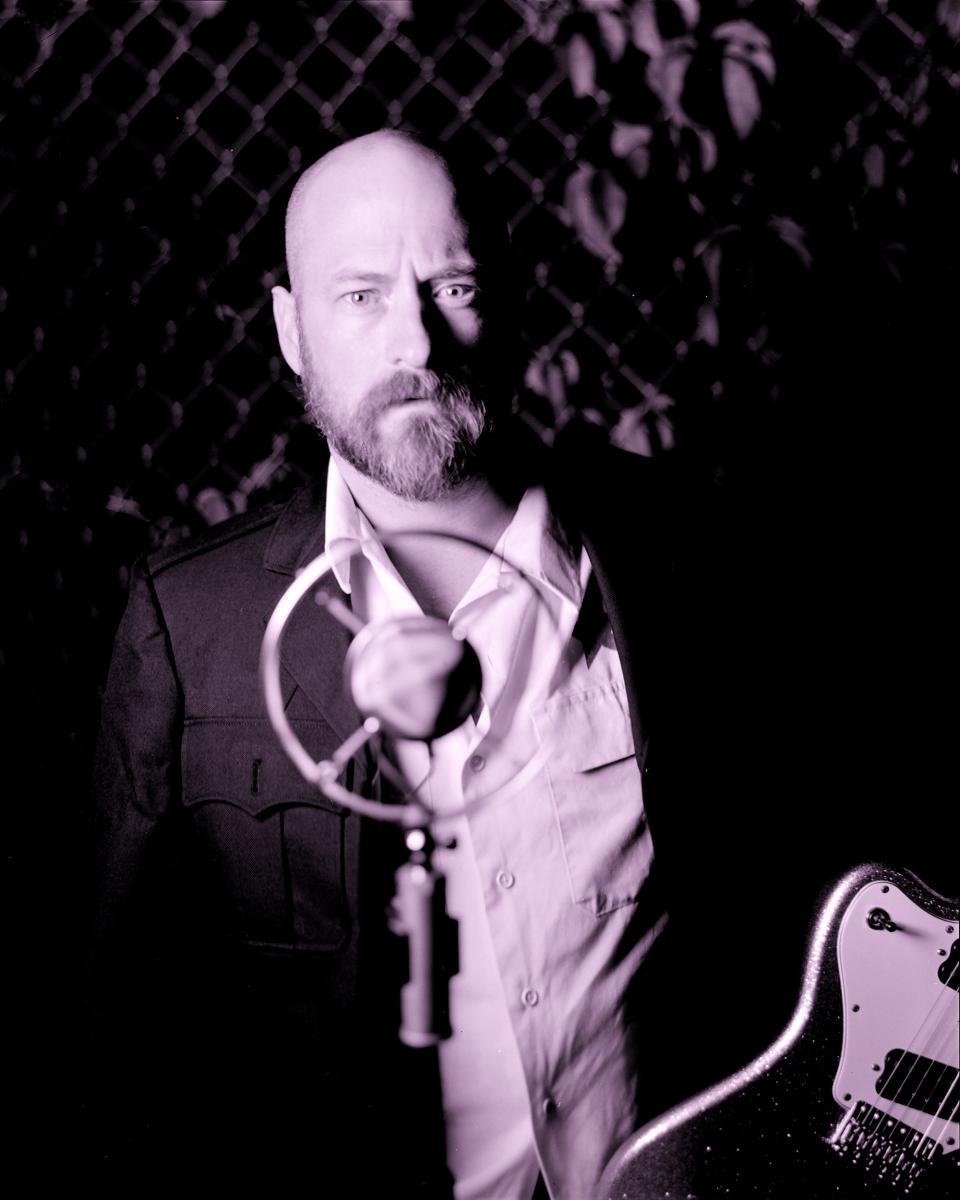 Fri Jun 29, 2018
The oft enigmatic Wax Mannequin (aka Hamilton, Ontario's Christopher Adeney) dropped his seventh album, Have A New Name, on June 22 through Coax Records/Outside Music The album was launched with Wax Mannequin's June 23 show at This Ain't Hollywood in Hamilton, followed by a full Canadian tour that kicks off July 14 at The Rivoli in Toronto.
As Wax Mannequin, Adeney has established himself as a profound lyricist and songsmith, as well as a self-effacing showman. His music also reveals him to be a student of the human psyche, constantly finding fresh and interesting ways to frame the people we are and the things we encounter. All of that is gloriously displayed on Have A New Name, the result of Adeney reuniting with producer Edwin Burnett, with whom he made some of the first Wax Mannequin recordings in the early 2000s.
Have A New Name's eight songs were crafted out of semi-impromptu sessions that eventually expanded with the addition of grand piano, gamba da viola, double bass and a 12 piece choir. The end product is the most sonically ambitious Wax Mannequin album to date, and also arguably the most powerful.
As an example, Adeney points to the album's closing track "Longest Hour," an atmospheric travelogue that never lags over the course of its nearly nine minutes. Other songs on Have A New Name such as "Basketball" and "Squirmy Wormy" are rooted in whimsy, while the songs "Someone Fixed The Game" and "People Can Change" display a maturity that signals Wax Mannequin is more than capable of reaching wider audiences without giving up any edge.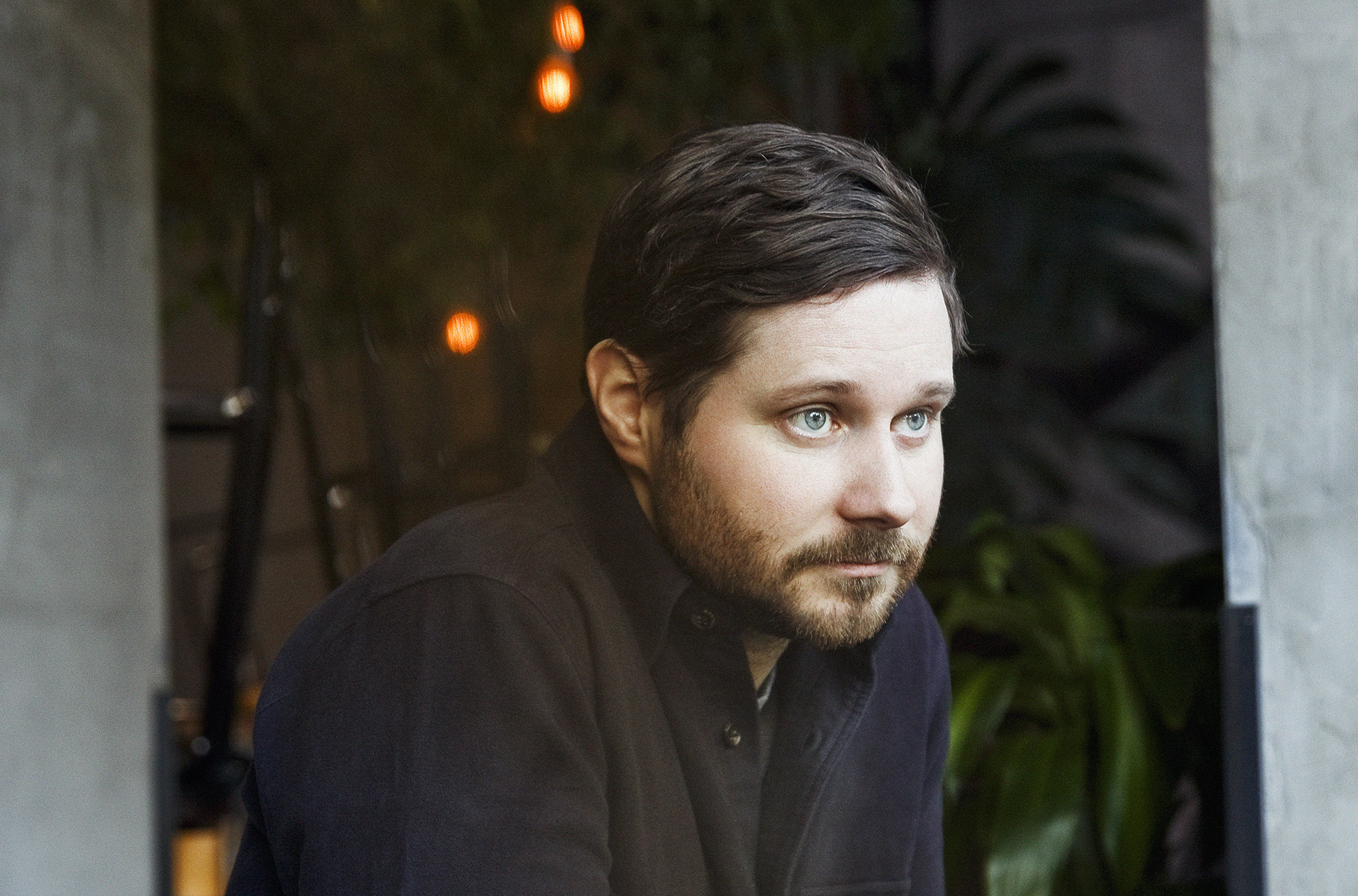 So JUNO Award-winning songwriter Dan Mangan is sharing "Troubled Mind", what may be his most upbeat, danceable song to date "in complete contrast to the lyrics - both in denial of the troubled mind, as well as in defiance against it," he claims.
Produced with Simone Felice (The Lumineers, Bat For Lashes), "Troubled Mind" is about "the struggle to maintain any kind of mental equilibrium in the day-to-day as we're bombarded with the woes of the world," says Mangan. "As the inflation of urgency increases, so does our capacity and appetite for it. I succumb to it as much as the next person."
In addition to the new track, Mangan has teamed up with visual artist Ben Clarkson to create a stunning lyric video for "Troubled Mind". Fans who sign up to Mangan's mailing list today will receive a handpicked Spotify playlist to dance away their own troubled minds.
WATCH AND SHARE "TROUBLED MIND" LYRIC VIDEO HERE
Having just wrapped a run of US tour dates with Stars, Mangan will head out on a short tour later this month with Kaleo making stops across Canada and Michigan. Over the course of 10 years, Dan Mangan has gone from a bearded 20-something troubadour playing coffee shop open mics to a bearded auteur earning top ten radio hits, scoring Hollywood films, and winning multiple JUNO Awards.
Mangan will release his fifth studio album later this year.
TOUR DATES
Jun 26 - Calgary, AB - Southern Alberta Jubilee Auditorium w/ Kaleo
Jun 28 - Winnipeg, MB - Centennial Concert Hall w/ Kaleo
Jul 1 - Grand Rapids, MI - 20 Monroe Live w/ Kaleo
Jul 3 - Toronto, ON - Rebel w/ Kaleo
Aug 2 - Kootenay National Park, BC - Kootenay Park Lodge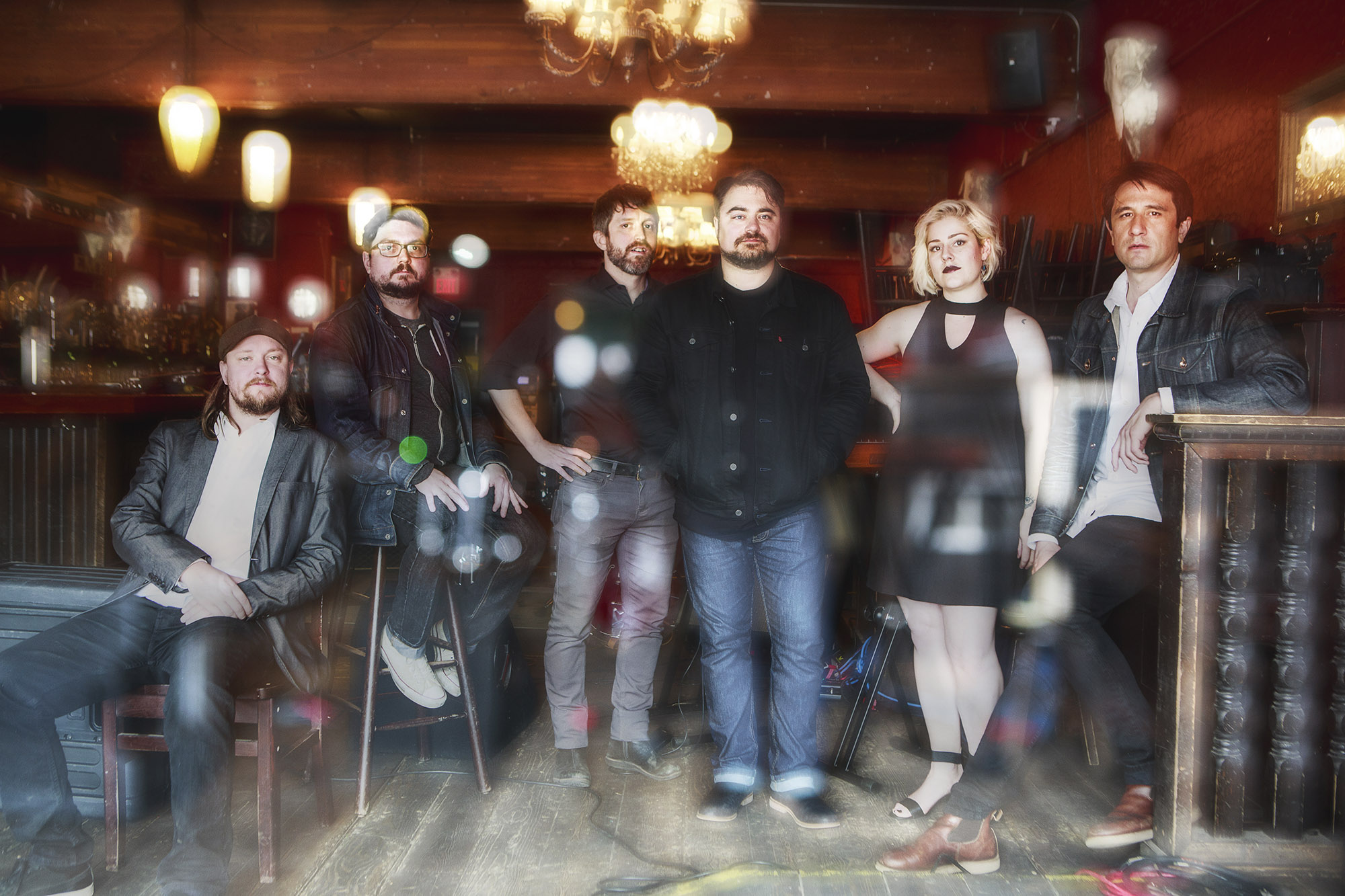 On their fourth studio release, the six-song Sunshine EP, Alberta roots-pop collective The Hearts take the listener on a pleasantly sentimental trip up and down peaks and valleys. From 'hit'-style pop songs to tear-drenched ballads, the album maintains an allusive intensity between the sonic layers, plaintive lyrics and open spaces.
The Hearts deliver memorable pop melodies and moody folk harmonies that fit comfortably at dive bars, soft seat theatres or international folk festivals. What sets them apart is just how easy their down-to-earth songwriting rests against a backdrop of stylish cosmic textures, six standout musicians blending into one unshakable sound.
The Hearts are Jeff Stuart, Dwayne Martineau, Gavin Dunn, Christopher Quesnel, Brad Tebble and Alex Vissia, and Sunshine was recorded at their home studio in Edmonton, Alberta. It was produced by guitarist Gavin Dunn and mixed by American producer and engineer Sam Kassirer (Josh Ritter, Joy Kills Sorrow and many more). Everything you hear was written, arranged and performed by The Hearts.
The Hearts' music has been featured in HBO and MTV productions received international critical acclaim and charted on the radio all across Canada. Their 2015 album, Equal Love reached #1 on CKUA Radio and landed on Earshot's Top 30. They've toured extensively and performed at many international festivals and events including SXSW, Edmonton Folk Fest, Calgary Folk Fest, Interstellar Rodeo and many more. They're revered for delivering an exciting live show where they trade, layer and cohere splendidly, mixing equal parts glitter and grit. Perfect, sunnyside summertime stuff.
UPCOMING SHOWS
June 29 (Fri) :: Wild Oats & Notes :: Tofield AB
Sept. 1 (Sat) :: Waynestock :: Drumheller AB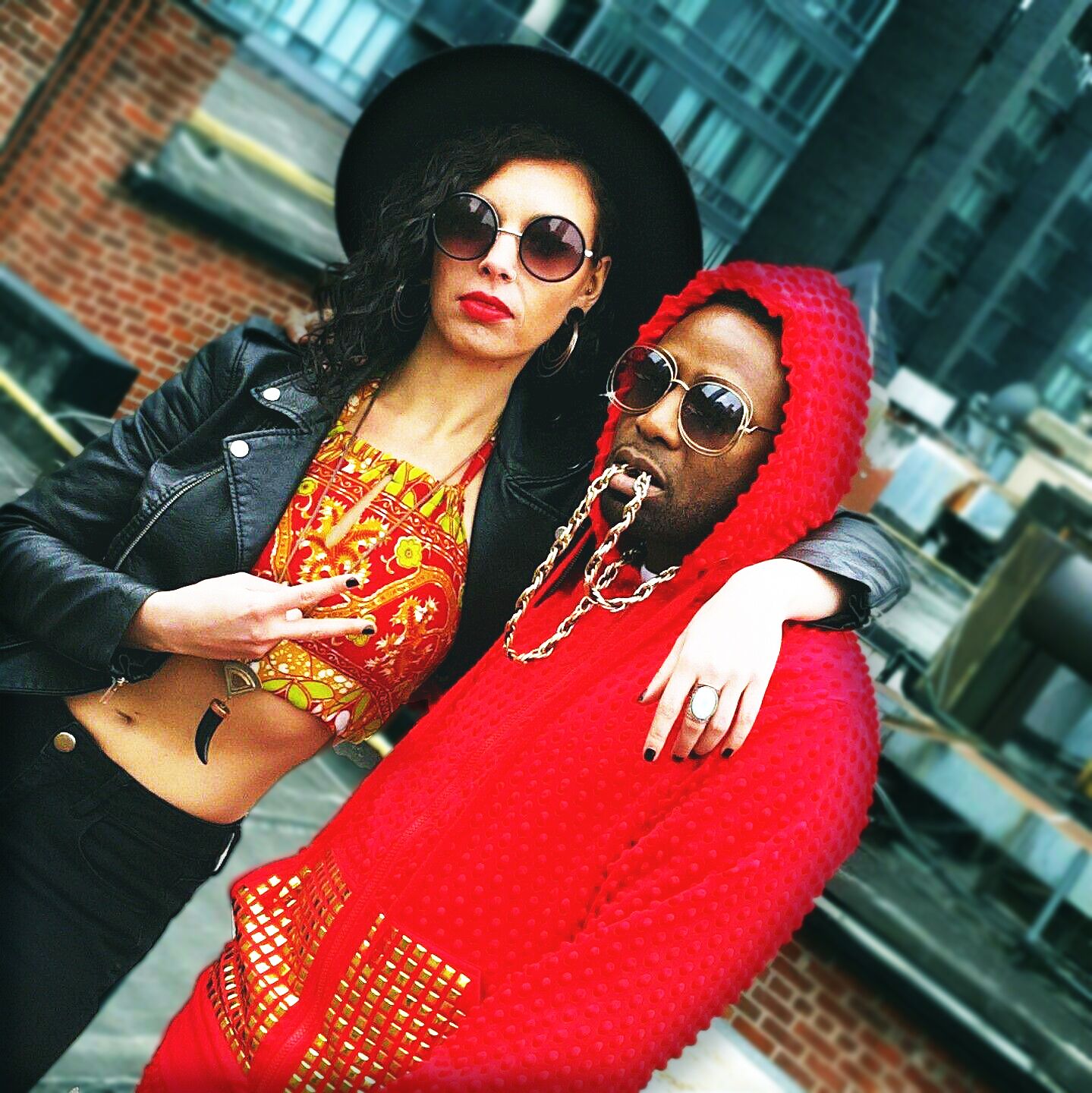 Toronto duo, John Orpheus is dropping a fourth mixtape, GOATLIFE, on June 29. The album is a blend of John Orpheus' Trinidadian heritage, layered with Hip-Hop, Afropop/Afrobeat, Rap, and Dancehall
GOATLIFE is the culmination of two years of developing sound and building energy, and the fourth and final mixtape in a series. Great tracks to begin with include Brwn Grrrl, Come Fresh and Parachute, which has a new video: https://bit.ly/2MruOHk. The tape finds John Orpheus and his Trinidadian drawl at its best, with lyrics delving into self-development, relationships, powerful women, celebrating heritage and overcoming adversity. The album was produced by Mike Schlosser at Little Noise Records (Kendal Thompson, Lia Scott, HILL), and written by J.O., with Afro rhythms by percussionist/DJ, Sarah Jane Riegler.
John Orpheus is a Trini Troubadour and Pan-African poet whose musical journey has taken him from the Trinidad bush, to blues and folk festivals across Canada, and to some of the biggest rock & roll stages in the world. Born and raised in South-Central Trinidad, J.O. grew up singing in Pentecostal and Shango Baptist churches. After attending the famed Presentation College in the same year as legendary Soca singer, Machel Montano, he immigrated to Canada where he soon became fully immersed in the music industry and studied English and Literature at the University of Waterloo
His current musical iteration with a musical soulmate, DJ/drummer, Sarah Jane Riegler, combines Hip-Hop swagger, the energy of Afrobeat and Dancehall charisma to create a sound built on big, catchy hooks, African rhythms and Caribbean twang. The duo is known for rabble-rousing live shows, filled with audience participation, chanting and impromptu dance-offs that feel more like Caribana road parties than concerts. In 2017, the crew dropped three mixtapes in seven months, each built on the themes of Pan-Africanism, intersectional feminism and a fashion-forward aesthetic: the downtempo manifest, Goldchain Hennessey, the Carnival fete-infused Bacchanal, and the Canada/Nigeria/Ghana collaboration, Black Star Rising. Each mixtape was launched with a successful video and single featuring collaborations with Toronto's freshest dancers and videographers: Leanin, Jiggy AF and Wey Ya Call Dat Ting? (respectively). The album release show happens Friday, June 29 at Toronto's Luanda House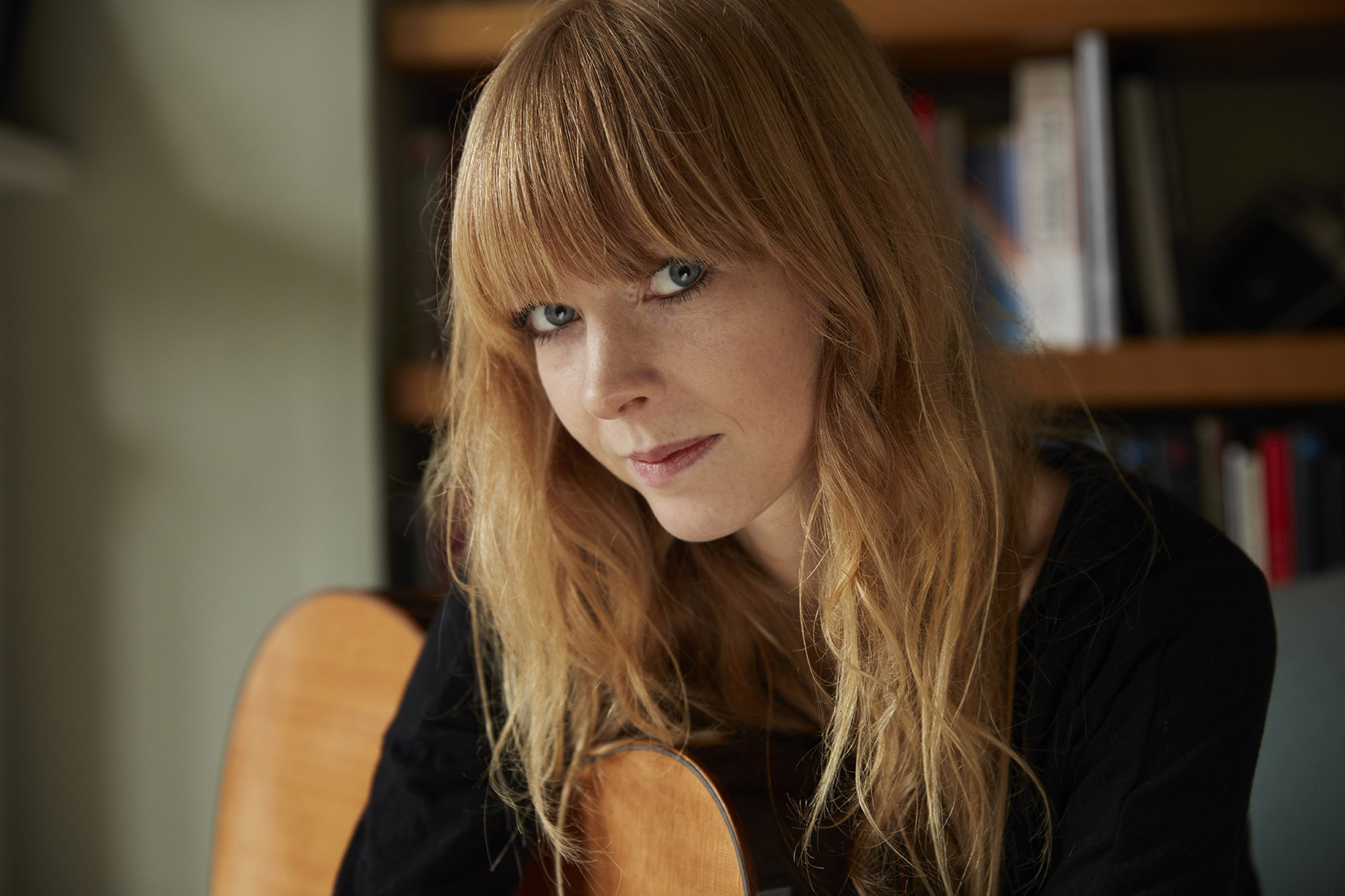 Nu folk chanteuse Lucy Rose is pushing the envelope with a new remix album, Something's Changing (Remixes) via Arts & Crafts on July 6. In the build-up to this release, Lucy is sharing two new remixes from the album every fortnight. Remixes by Chartreuse, JAWS, Liz Lawrence, and Fryars are already streaming online, and today brand new remixes from Anatole and Otzeki have been made available.
Australian solo artist Anatole has taken on "Is This Called Home", whilst London based electronic duo Otzeki have taken on "All That Fear".
WATCH AND SHARE "IS THIS CALLED HOME" ANATOLE REMIX HERE
LISTEN AND SHARE "ALL THAT FEAR" OTZEKI REMIX HERE
Something's Changing (Remixes) is a collection of reworked songs from Lucy's latest album, Something's Changing, released to acclaim in 2017. True to Lucy's industrious work ethic, the remixers involved with this album have been carefully handpicked. They're all either close musical friends of Lucy's or new musical friends that she's met over this past year as she's toured the world. Each artist was invited to take a track from Something's Changing and rework it in their own unique style. From Fryars to Liz Lawrence, Otzeki to Get Cape. Wear Cape. Fly and many more besides, the project is a celebration of variety and collaboration.
Speaking about his contribution to this unique project, Anatole has shared: "In the case of 'Is This Called Home', there was a very strong melody line which was an obvious place to start and build from. [With remixes] I actually find myself sometimes having more freedom to be daring and extravagant because I know the context within which the music is going to ultimately exist."
SINGLED OUT Ottawa-based synth/dream pop project, Church of Trees planted themselves firmly on the musical map with debut EP, Primitive Creatures (February 2017), not only in Canada but on numerous radio stations around the world.
Their new single "Like Gary Numan" (from the forthcoming sophomore album The Dark & The Light) features DeeDee Butters (of Ottawa's The Peptides) and heralds an edgier synth sound. The video is a dark portrayal of the modern American zeitgeist, in which the population's more vulnerable seek refuge from a climate of hate and fear.
This one is a bit of a changeup, a delving back into the early pioneers of synth music: OMD, Depeche Mode, Dolby etc, with an injection of the genre's contemporary genes referencing such as Goldfrapp and CHVRCHS. It's also rich ground for Butters' intense vocals. Built on a classic Neumanesque riff, Butters takes it in a dance club direction with some desperate wailing, bringing a vocal urgency even as it percolates along nicely, is bound to win dance fans this summer. Now play it again for lyrics that get relevant without being overbearing.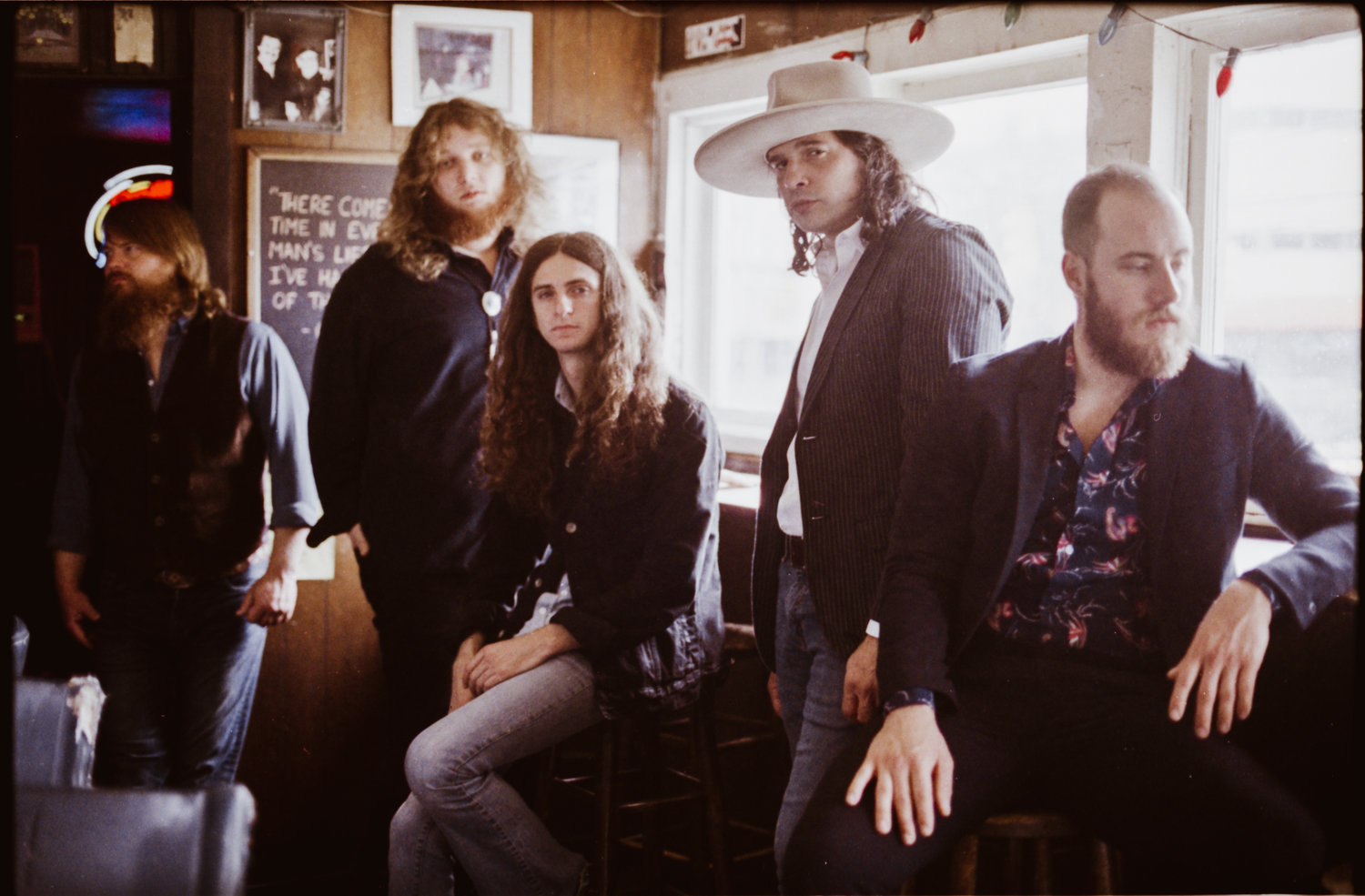 Nashville's Cordovas put out "Frozen Rose," the second track from their greatly anticipated forthcoming album, That Santa Fe Channel, out August 10th on ATO Records. From an address somewhere between Uncle Tupelo and Gram Parsons, Cordovas create their own version of American roots-rock, rooted in triple-stacked harmonies, southern storytelling, and cosmic country twang, That Santa Fe Channel was produced by the Milk Carton Kids' Kenneth Pattengale in East Nashville, not far from the home that doubles as the band's rehearsal space, headquarters, and shared living quarters.
Bandleader Joe Firstman says of the song, "'Frozen Rose' was a group effort. After Lucca brought the heart of the song to the laboratory table and we all dug in. I always liked the hook 'just a few times' and we built up the structure over a few months and lots of tequila under a Pacific moon in Mexico. It's one of our best songs to perform live."
The album's first single "This Town's A Drag" has been met with critical praise and a wave of support from streaming services.
"Cordovas wring new life from older influences, hoisting their freak flag high," while NPR Music points out that "everyone in the East Nashville band Cordovas is a lead vocalist. The country-rock group is committed to the sound of brotherhood - a few voices sharing a feeling."
Cordovas are in the middle of a five-week European tour - including the first ever Songpickr show in Berlin, Norway's Bergenfest, UK's Maverick Festival and a headline slot at Static Roots Festival in Germany - then return to the U.S. for a tour that currently runs from July through September. They'll make their Newport Folk Festival debut on July 29th. Ones to watch.
Toronto Eastside rock ambassadors Julian Taylor Band have dropped a fresh single, Sweeter, from the forthcoming album, Avalanche, due out in 2019. The song is a beautiful homage to Canada.
Listen and share Sweeter https://soundcloud.com/juliantaylorband/sweeter/s-kZ9Sd.
The band has launched into a beautiful festival season, kicking it all off June 23, in Ottawa at APTN's Indigenous Day Live, to a rave reception. For the new single, Sweeter, the band headed into Canterbury Studio to record with engineer Jeremy Darby, with Taylor himself in the producer's chair, and the final touches put in the talented hands of JUNO award-winning mix/recording engineer Tim Abraham.
"I started working on this song while visiting my family in Kahnawake at the annual Pow Wow," shares Julian. " Remembering back to 1986 when I was eight years old my cousins and I all jumped into an old station wagon as soon as school had let out. My Great Uncle Paul had decided to follow in Clark Griswalds footsteps and drive his family and me across Canada en route to my Grandfathers place in Maple Ridge. We set off on a what would be my very first Trans Canada road trip. Hearing Chief Dan George speak at the Mission Pow-Wow would be a highlight of that journey for me. I've had many Canadian journeys since. In fact, I would hit the road again in 2001 but this time with my friends in a traveling band opening for the likes of Blue Rodeo, 54:40 and Spirit of the West. This is the story of that childlike euphoric feeling you get when you feel like you're going somewhere even if you don't know where that is. It's also a song about the love that I have for this beautiful country that we are so lucky to live in."
UPCOMING SUMMER TOUR DATES
Tuesday, June 26 - Timmins, ON - Stars & Thunder 2018
Wednesday, July 11 - Ottawa, ON - Ottawa Bluesfest (Casino Du Lac-Leamy)
Thursday, July 12 - Friday, July 13 - Québec, QC - Festival D'été de Québec Afterparty
Sunday, July 15 - Ottawa, ON - RBC Bluesfest
Saturday, August 18 - Paris, ON - Paris Drinks Fest
Sunday, August 19 - Toronto, ON - CNE Bandshell
Friday, September 7 - Vancouver, BC - Skookum Festival
Now git out there and support live music!