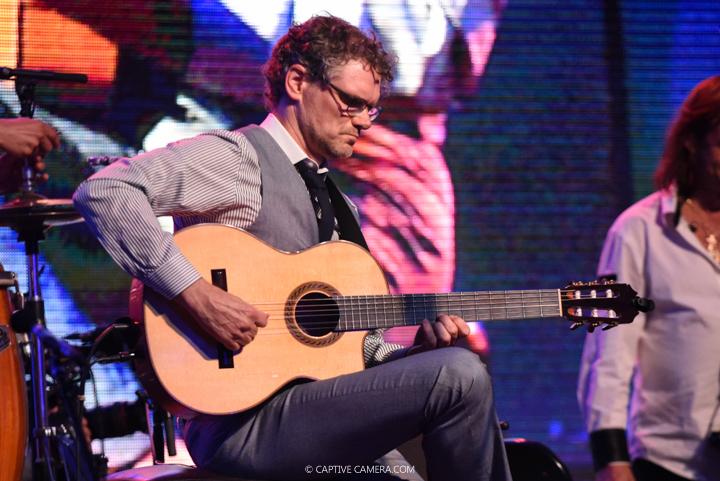 Fri May 08, 2020
This week spotlighting Oasis Dufferin Community Centre Food Bank
1219 Dufferin Street Office Hours::Monday - Thursday 9:30am - 3:30pm  Food Bank: Wednesdays 9:30 am to 12:30 pm - Lineup on Dufferin Street  Take-out dinner: Tuesdays starting at 5:30
https://oasisdufferin.org/
Bryant Didier, Brent Haynes & Evolutionary Music Co-operative support Oasis Dufferin CommunityCentre Food Bank
Always 'Cook-ing up' something, is our multi-award winning and internationally acclaimed guitarist, composer and producer Jesse Cook called on his tens of thousands of fans to collaborate on his newest song. The result was an overflowing inbox of contributions from around the globe and a new song, "One World, OneVoice , just out.
"I asked if we could sing a song, together, from all over the world," Cook shares. "Initially, I wasn't sure if anyone would take me up on my offer, so I was completely unprepared for the flood of videos that overwhelmed my inbox."
If submissions received a marker for each point of origin, every corner of the map would be represented, Cook adds. "I received videos from India, France, the US, Bangladesh, South Africa, Germany, China, Switzerland, Turkey, and more… And, of course, lots from Canada!"
The new song is fresh in Cook's repertoire, written specifically for this project and these times. "I guesswe are all stuck in our homes, and the idea of doing something all together struck a chord.
"I've spent the last two weeks downloading these videos, putting them together in this song, and every day I get chills hearing those voices. I hear the solidarity, the longing, and the hope.
"I've never been a part of something like this before, or felt so connected to my fans from all around the globe," he continues. "I feel honoured they put their trust in me, particularly at this time, as we traverse this difficult period."
The release of "One World, One Voice" comes a few short weeks after Cook's latest Facebook feature, a timely revisit to his debut single "Tempest," originally available 25 years ago this June.
Like I said, always cooking up something musical.
Jesse Cook's "One World, One Voice" is available now.
New Zealand indie label Anicca Records will be releasing a long lost Satori album. Recorded between 2007 to 2009 these songs comprise the Dub Defender Sessions featuring performances by current and former members of Rx Bandits, Link 80, Westbound Train, The Exit, Hepcat. 
Satori vs. Dr. EchoDub Defender Sessions is due 22 May 2020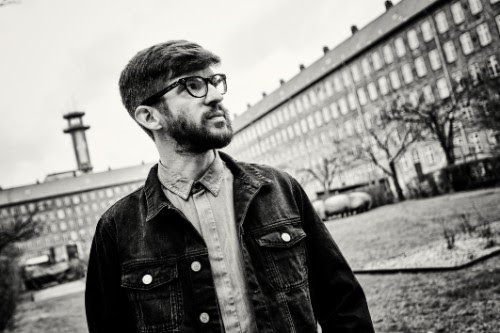 Steven Jess Borth II created Satori in 2005, as a side project from Rx Bandits, to showcase his own songwriting and reggae influences. The band's debut LP, Savor Every Moment, was released on Asian Man Records and served as a very promising stepping stone for what Borth had to offer. Following the release, Borth enlisted Justin DeHart, aka Dr. Echo, as a live sound engineer to fill out the sound of the trio and reflect the growing dub direction of the project. This would eventually evolve into the more experimental project, CHLLNGR, which is a collaborative effort between Steven Jess Borth II and Justin DeHart. However, in the time between shifting focus from Satori to CHLLNGR, Steven Jess Borth II, Justin DeHart, and a cast of very talented musicians recorded a batch of songs that were lost in time. These tracks were salvaged and now make up the album titled Dub Defender Sessions.
Both originally from Sacramento, CA, Borth currently resides in Copenhagen, Denmark and DeHart in Christchurch, New Zealand. Bonded by a love for dub music and sonic exploration, Borth contributes his compositions, sax, synth and vocal performances while Dr. Echo transforms the tunes with his dub mixing. The Dub Defender Sessions album is a nod to late-70's steppers and 80's rockers dub style. These are session-based old-school reggae rhythms with synths and electronic augmentation. Featuring guest performances by current and ex members of Rx Bandits, Link 80, Bruce Springsteen, The Exit, Hepcat, The Toasters, Westbound Train, and The English Beat.This collection of songs is a dub time capsule finally getting its moment to open up and shine.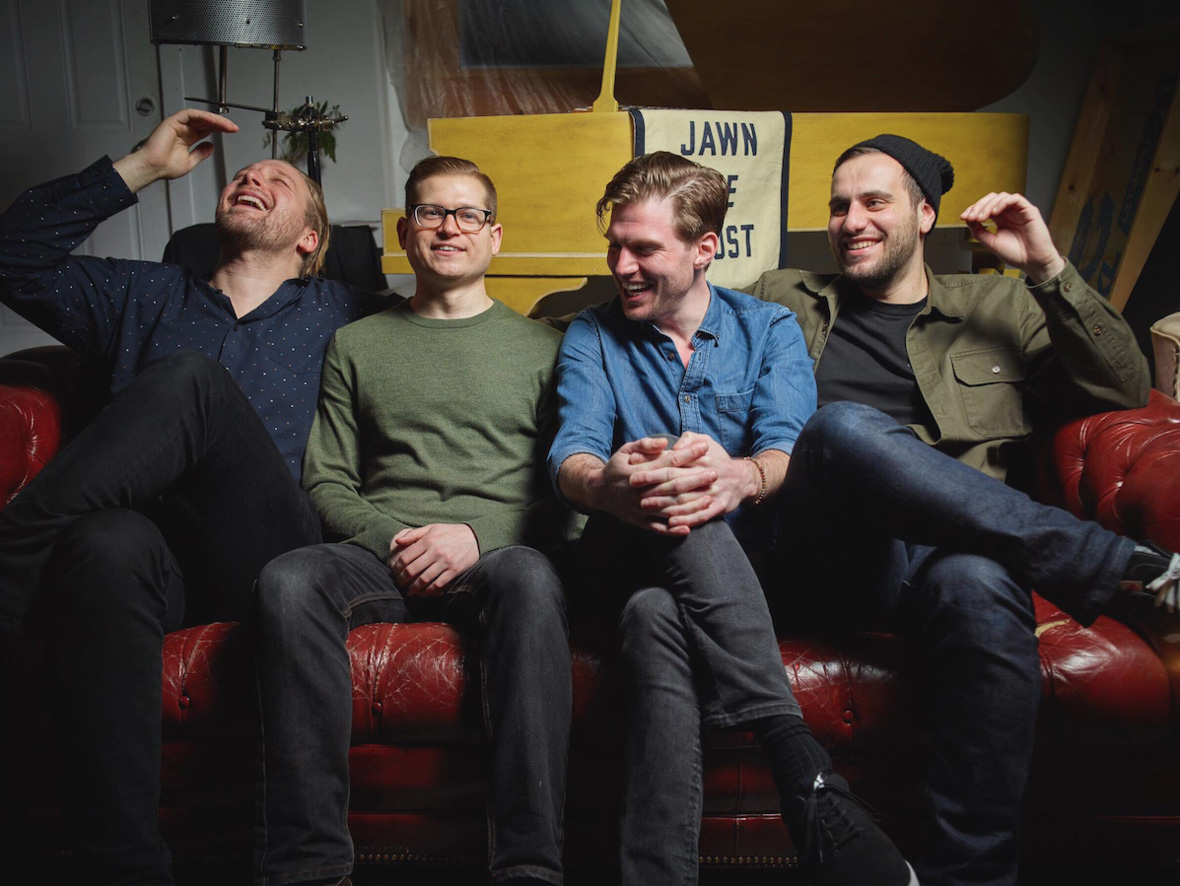 CoVid or no, music business is being done. Philadelphia's Commonwealth Choir have signed with Know Hope Records (Vinnie Caruana, String Machine) which will release the band's upcoming EP 'No End' June 19.
Teaser track "Light" is now streaming online: https://youtu.be/Lv6TZDJwqRI.
Commonwealth Choir is constantly searching for the space between light & dark...somewhere to crack a smile while the storm rages on.
What began as a folk-rock project putting out rough iPhone demos quickly attracted a mountain of influences as the band's lineup took shape in late 2011. Pop-punk influences like Saves The Day & Brand New collided with formative behemoths such as Elvis Costello & Tom Petty - all while holding the power of simple storytelling above all else.
Attracting the attention of WXPN, the band found success with their first single "Rest" & soon found themselves collaborating with producer Dan PawlovichAfter supporting the release of 2015's "Palace", the group slowed their live schedule as they began to explore what was to come next. Multiple lineup changes & countless demos later, they found themselves recording the five songs on "No End" The thing is a slice of edgy folk rock that would find a home with fans of MumFord and Sons and Tribe Royal.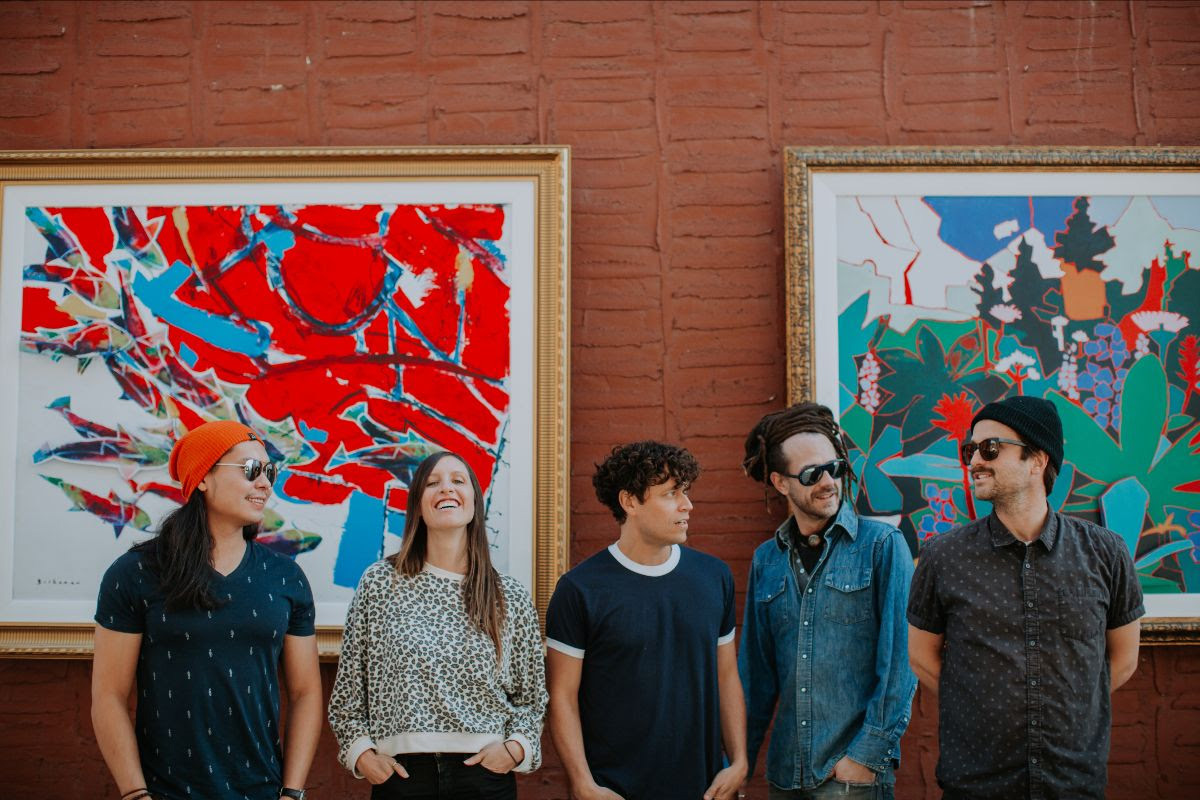 On the grittier side of that street, alt folk rockers Shred Kelly share their brand new single "Disconnect", from upcoming albumLike A Rising Sun due June 19th on DevilDuck Records. Connect with 'Disconnect' https://www.youtube.com/watch?v=UGOohWifJNQ&t=4s
The song is the follow up to the lead single "Dead Leaves". "Disconnect" is available from the usual stream bandits.
"'Disconnect' is a song about not being able to see eye to eye with somebody about damaging trends you can see beginning to repeat themselves;" shares the band. "It's how you can begin to sound like a broken record when you're advocating for something you feel strongly about with someone who is resistant to seeing another point of view. The song conveys both the frustration about the difficulty of communication and connecting but it's still framed in this intense desire or need to connect. Written before the current events of the world, but now strangely the lyrics seem to mirror what is currently happening in the world around us."
Check 'Disconnect' here.  https://www.youtube.com/watch?v=UGOohWifJNQ
Despite not physically being able to be together, the band has kept busy with their weekly Saturday evenings of "Shred Kelly and Guests" via YouTube & Facebook. Tune in this Saturday with special guests Terra Lightfoot, Sean Rodman from Moontricks, and Cranbrook's The Parsons. The band has also been working on their cover repertoire, including The Tragically Hip's "Courage (For Hugh MacLennan)" and the Smashing Pumpkins "Disarm".
Like A Rising Sun, produced by Nygel Asselin and mixed by Ben Kaplan, is the group's fifth offering and their most raw autobiographically. This album is an honest reflection of band members' personal experiences of starting a family, losing a loved one, and coming out on the other side forever changed. With such upheaval comes an outpouring of explosive, fast-paced, and anthemic acoustic rock. Some mighty danceable stuff too, topped off by 'Disconnect.'
This lady wears her influence on her shoulders so loudly she almost be a tribute act. Amy Winehouse-inspired pop/neo-soul artist Felixity releases her debut album 'Love Sick' on May 1 via Komplex Recordings. The latest single 'Twisted Love' also gets a swank powerhouse video featuring (and jointly choreographed by) Felixity herself with dancer Joshua Jung, who has performed with Mabel at The Brit Awards and appeared on ITV's The Greatest Dancer.
This collection of 10 deeply personal songs is part confessional, part exorcism and all infused with her extraordinary voice and street smart lyrics. These songs, which were written at the very end of last year, taking the listener on a poetic journey to the heart of the singer.
"On the whole, 'Love Sick' is a full stop on a part of my life. Written about personal experiences and laid over heavy drums and lots of strings, I wanted people to know that we all feel the same things and the hardest stuff never lasts. I wrote this about my past and the things that have happened. Sex, drugs love and addiction, it's all in there," says Felixity.
This album was recorded in London, Bristol, Brighton, Berlin and Geneva. Mixed by Cenzo Townsend (U2, The Rolling Stones, The Cranberries, Florence& The Machine, Kylie Minogue) at Decoy Sound and mastered by Brian Lucey (Katy Perry, Shania Twain, Liam Gallagher, Hatchie, Green Day) at Magic Garden Mastering, this album was produced and engineered at Komplex Studio by David Francolini.
"Given the confessional nature of Felixity's lyrics, it was important to create a dramatic soundscape; a cinematic and lush harmonic bed on top of which her wonderful voice could sit and her stories' meanings be amplified. I have shapeshifted the feel of the songs throughout the record so it feels like the emotional journey that the lyrics portray. All quite conceptual really, but always keeping it uncluttered, funky, simple, and the groove deep," says Francolini.
"Fusing old school soul music with more contemporary textures, colour, rhythms and tone, I brought in some of the best musicians I have had the pleasure to have met for the album recording: Dekel Shula Adin (bass), Dean Frechtman (guitar), Ziv Sobelman-Yamin (Rhodes piano) and Adam Coombes (piano). We also have guest guitar from Angelo Bruschini (Massive Attack) and Alex Lee (Goldfrapp). The strings were worked on together with the soulmaster Martin Eden. I played all the drums and percussion myself and also myriad other synths etc. Was a labour of love!"
This collection of songs of love and loss are just the tip of the iceberg of what is to come for Felixity, who has several albums planned for 2020. The ambitious songwriter is already in the studio completing the second one. As for many artists,live shows planned in support of this album have been postponed.Felixity is hoping to perform again later in the summer, current environment permitting.'Twisted Love' and 'You&Me' are out now across digital platforms, including Apple Music and Spotify. The full 'Love Sick' album will be released Friday, May 1.
This is 'Twisted Love'  
https://www.youtube.com/watch?v=4pebgrqsONw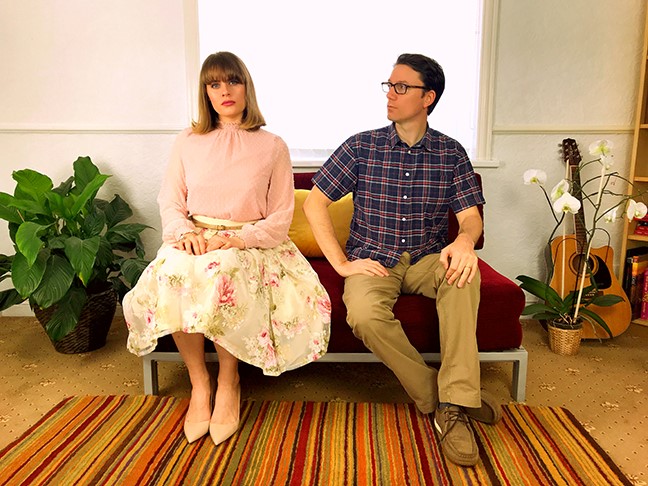 Breakout art-folk-pop duo The Temporary Residents embody sounds from every corner of multiple genres and decades, and in this, their new single "Unity"they even pull from the outer galaxies as well.
"The sound of 'Unity' will take you on a journey through the multiple layers of the universe," vocalist Yulia Hayden offers.
"Filled with stars, echoes and mysteries," guitarist Patrick Hayden adds. So yeah, the kids are having fun.
Their goal, they explain, was to round seriously powerful vocals up in a lyrical lasso before letting them sonically expand to the other side of the universe. "Like they're calling out to reunite with the celestial family."
There was very pointed inspiration for the track's direction, namely Tears For Fears' 1985 mainstay, "Shout."
"During the production of this song, we knew we wanted to create the biggest sonic soundscape possible. After hearing it on the radio in Jersey, 'Shout' seemed like a good reference point. We were inspired.
"From there, we worked with our producer to make that similar kind of sound — expansive, larger than life, almost — but with a more contemporary feel to it."
"Unity" shows where The Temporary Residents are as of now, but as far as origin stories go, this is far more textured than 'girl meets boy.' While they met in London, England during work on a human rights awareness campaign, Patrick and Yulia are originally from Jersey in the Channel Islands and Kyrgyzstan, respectively. As they describe it, they share a "contempt for political correctness, but neither do (we) vote." They're confident they can illustrate the world's injustices through music.
"We live in times where the truth remains elusive, and misinformation, disinformation, and lies are pushed at us from a multitude of sources," they say. "We in our music seek to be honest and, at times, even expose falsehoods that are promoted widely.
"Our inspiration is rooted in traditional values, and we reject the postmodern ideology of struggle."
"Unity" is available now. It's much more than the sum of its parts.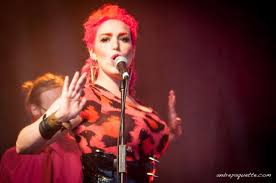 If you liked her work with Ottawa's The PepTides, you're gonna love DeeDee Butters' new single, "Made of Sound." Off her June come EP DeeDee7 and named after her new band, the thing explodes out the gate like a whippet on crack, Butters working at the uppermostlimit of her range, which is mighty high. 'We're made of sound, dancing so loud' she belts atop a hill of Eighties synth layers and a bass line that wouldn't have been out of place behind Donna Summer.
Written by DeeDee Butters and Andrew Burns, the single was produced by Burns and Jason Jaknunas, and was engineered by Jaknunas at Metropolitan Sound.
A featured singer in Ottawa nine-member performance band The PepTides, DeeDee's forthcoming EP DeeDee7 is filled with dance-ready synth sounds, heavy percussion and soaring melodies.
The band is Butters-lead vocals, Burns-bass, Marianne Dumas-keyboards and backing vocals, Patrice Robinson-violin and backing vocals, Shaun Desjardins-guitar, Jansen Richard-percussion, Brian Dupuis-drums. Featured on saxophone on "Made of Sound" is Brian Asselin.
https://www.youtube.com/watch?v=Lc3lHgd3P6A&feature=youtu.be
Love the music. Get your fix every day. Support your local food bank. Help keep music lovers alive!