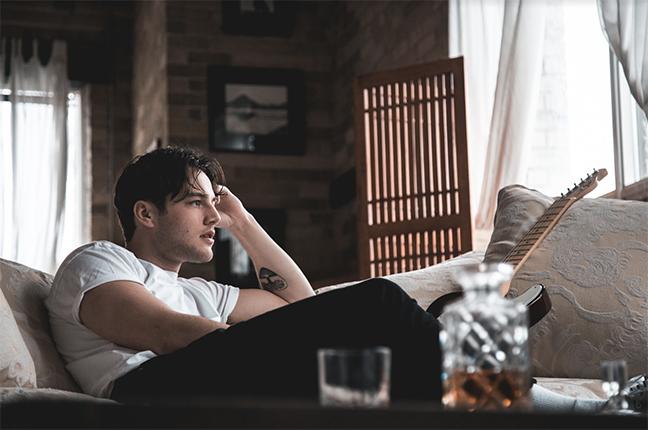 Fri Oct 25, 2019
Starting off with a blast of cheeky monkey music. Canadian pop-rock n' roll bad boy and self-described "bastard" Zach Oliver has dropped his personal anthem and "battle cry" in the form of new 10-track LP, Banzai — available now.
"I feel alive in this music," the Toronto-based artist says of the album as a whole. "I think that's where the name came from. I love that 'banzai' is used as a patriotic cheer and battle cry. It's kind of like the Japanese version of 'hooray' and shouted in the same sense as 'long live the King' in English…
"This relates EXACTLY to how I felt making this," he continues. "It's a battle cry for being original. I wanted to celebrate coming into my own.
"Although 90% of the album is about a relationship, a lot of the back-end emotion came from just being 21 or 22 years old, and figuring out who I wanted to be and what I wanted to say."
Born in the 'burbs of Essex, England, the multi-talented and magnetic musician grew up idolizing the likes of everyone from Stevie Wonder to Amy Winehouse — not to mention whatever varied interests his parents had playing around the house.
He landed in Canada at age eight with, as he puts it, "not much else to do" but watch Jack Black's School of Rock and try his hand at music with his mum's old guitar. "The hobby turned into a lifestyle," he recalls. "I started performing and writing as much as I could. I even started integrating it into my elementary school curriculum any way possible."
A high school music teacher helped Oliver foster the interest, and eventually, he landed at Fanshawe College's Music Industry Arts program. "I was definitely surrounded by like-minded musicians and knowledgeable professors," he recalls, "but I also truly experienced what it meant to be a 'college student. I was broke. I drank cheap beer. I survived off ramen noodles. I racked up debt. But I kept writing songs and brought those experiences into them."
'Banzai' was the first song I made with Damian Birdsey," Oliver says of the albums eponymous track, co-created alongside the noted up-and-coming producer. "What I loved about the creation process that night was that it was completely organic. We barely even talked about the song, it kind of just… Came to be."
"By the end of making this record, I found a sound I believed in. I was finally just being totally myself in my writing."
Watch "Get Mine" via YouTube here https://www.youtube.com/watch?v=3Bs7yevJzaI
Hamilton's Basement Revolver have released their new EP Wax and Digital via Sonic Unyon. In addition to the album, the indie rock act has shared a video for the second single, "Have I Been Deceived. "All this courtesy and on account of their current level of the Arkells type buzz.
Looking back at the religious upbringing guitarist/vocalist Chrisy Hurn has since left behind, and gazing ahead at the person she hopes to become, "Have I Been Deceived" finds her further questioning 'the shit I've held on to' in a dreamy country-rock sway.
Check 'Have I Been Deceived' here
https://www.youtube.com/watch?v=p6zOQZSn7qA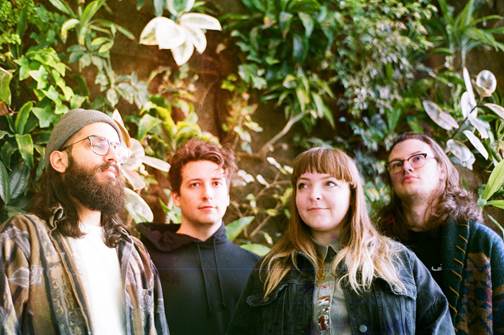 About the new track, Hurn opines: "Think about "Have I Been Deceived" as an open letter to God. This past year, I have been feeling like I was brainwashed. I was taught to think in a particular manner, taught to love in a specific way, taught to think about my body and sexuality in a specific (ahem oppressive) way, and quite honestly at the time, I ate that shit up. I was the girl in high school trying to convert all my friends, telling everyone to stay abstinent, listening to every Christian band that sounded almost as good as the real thing. That was my entire identity. Throughout my twenties, this identity fell apart.
I've become increasingly uncomfortable with who I was, so much that being around any type of Christian culture, makes me feel nauseous, or worse.
"I want to let that go, I want to think clearly about faith, but I am afraid that I am not able to. I am afraid that I was gaslighted into loving something that is wrong or an ugly version of something that could be good. I don't know who I am without my past. I don't know who I am moving forward. I wish I had a more clear answer but I don't; I am just here."
Recorded with Toronto-based producer Ian Gomes (Greys, Frigs, Odonis Odonis), Wax and Digital expands on the bedroom-y sound of the band's previous releases while losing none of its intimacy. Guitars oscillate between soaring riffs and shimmering shoegaze ambience while the rhythm section propels like a well-oiled machine, and Hurn's vocals ring out with crystal clarity
Another noir wave female singer, this time outa Toronto, Lydia Persaud made an impressive debut earlier this year with Let Me Show You. What with touring and stuff, is now unveiling the video for the album's title track.
Watch: https://youtu.be/jW1dJR5b2hQ
"'Let Me Show You' (the single) is an expression of feeling both isolation and frustration when being met with this resistance, mixed with hope for enlightenment and harmony," says Persaud.
The video was directed by Ayo Tsalithaba, a filmmaker from Ghana and Lesotho and shot in Toronto. "Working on this video with Lydia was great and as soon as we met for our initial planning meeting, we were on the same page about what kind of message we wanted to convey. It can be difficult to make work about 'Canadian identity' that accurately depicts some of the tensions that exist surrounding it. Making this video challenged Lydia and I to think about what we wanted to say, how explicitly we wanted to say it and how we were going to do that."
Ayo and Lydia used west end residential backyards to the TMAC in Toronto as the set and featured several Toronto based artists.
"I've realized how much of a bubble I live in. This bubble has surrounded me with awareness, diversity, and inclusivity. Sometimes I forget about this bubble and am immediately shocked by the resistance that these three elements are met by. 'How can I be such a threat to you?'" Persaud contemplates.
Lydia Persaud Dates:
October 25 - Halifax, NS - St. Matthew's Church (Halifax Pop Explosion) w/ Kaia Kater, Jennah Barry
November 1 - Toronto, ON - Longboat Hall (w/ Jeremie Albino)
Vancouver artist  Frazey Ford is noted for her soulful voice, grabby live show, and immersive lyrical storytelling. Returning with her first new music in five years, "The Kids Are Having None of It" arrives with a stunning video, digital single out tomorrow. The new song is an urgent act of activism, protest music at its core, with Frazey's calm, confident warning compelled by a visceral, soulful bass line. Frazey's Goth tinged vocal is encouraging, disdainful and menacing.
'Get out of the way / You've had your day / And it's no longer how we gon' play,' she sings. Co-produced by Frazey and John Raham, the video for "Kids" was directed by Brian Lye and Jen Leih, co-creators of Ford's breakthrough video for Indian Ocean's "Done", which has over 1.7 million Youtube views.
Watch The Kids Are Having None Of It Here
https://www.youtube.com/watch?v=Tge9e-DJhAM
"This song came out of a desire to envision change as though it has already happened and to champion the incredible movements that we're seeing right now," explains Frazey. "Beyond our collective fear and anger about what is and isn't happening, to create an image of the wave of change that most of us would like to see. The cast of the video are all close friends, moms and neighbourhood kids that my son grew up with. We had a beautiful day, being together. I think the love of community, real relationships, and the willingness to include the experiences of others is the real basis of activism."
"The Kids Are Having None of It" is out digitally. Formerly signed to Nettwerk, Ford's new single is released by Arts & Crafts.
Heads up Euro fans, Frazey Ford performs October 19 at Rambling Roots Festival in Utrecht, Holland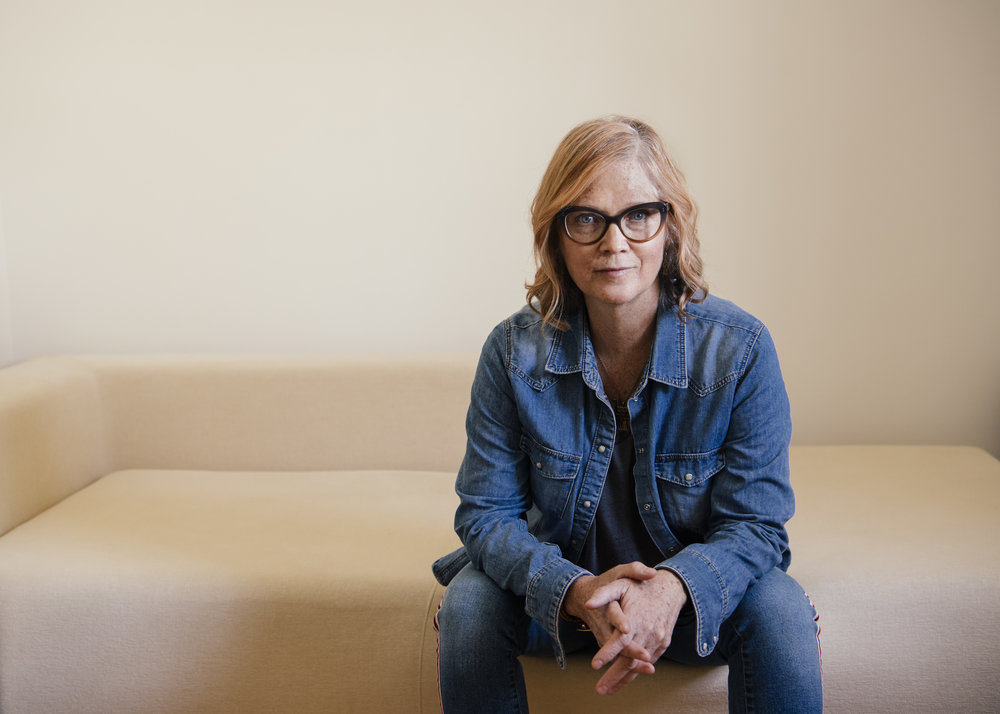 Toronto songwriter, singer and guitarist Laura Repo's folk-pop fourth album, This Is My Room, stakes a claim to space devoted to creativity. Following a long wait after 2011's critically acclaimed Get Yourself Home, produced by the Foggy Hogtown Boys' Andrew Collins, This Is My Room sees Repo exploring new musical avenues with producer Tino Zolfo (Hawksley Workman), who she met at their local coffee shop and recorded demos with back in 2009.
The release of Get Yourself Home coincided with some hard times for Repo: her father died suddenly in 2012, followed four years later by her son Sami's father, Paul, who passed away from cancer. "During that time I got to know something about the grief and how it can take your voice away," Repo says. "The sensation of not wanting to open my mouth to make a sound and the strangeness of not being moved by music was new for me."
Gradually, joy came back to her. "I discovered something new about music in the quiet time," Repo says. "That singing is about finding a thread attached to hope, something like singing for the spirit of music itself, filling that well, wherever it exists." The album title, This Is My Room, is a nod to that journey, and to Virginia Woolf's A Room Of One's Own, as well as Write On Mama, Repo's writing group for mothers.
In the summer of 2017, Repo and Zolfo began recording This Is My Room in Toronto, along with drummer Lyle Molzan, who Zolfo encouraged to follow Repo's "broken wheel" guitar playing, which became the basis for the groove. Zolfo filled in the bass and encouraged Repo to play bass on a few tracks for the first time (she plays on "Johnny Finn" and "Wednesday"). Repo says the vocals, which are lower, more cool and conversational, weren't about perfection. This was about feel and serving the song. "Many of my vocals were recorded in one take as if the songs had a mind of their own," Repo says.
The result is an upbeat, poppy, eclectic album, with big funky horns, arranged by Zolfo, and played by Rebecca Hennessy (trumpet and flugelhorn) and Tom Richards (trombone) on songs like gorgeously breezy instant classic "Just a Friend" and rhythmic, sparsely bombastic "Power Of The Night." Elsewhere, the new album is bassy and psychedelic, as on opener "Country Girl,"an homage to Everdale Place, where Repo went to school from the age of four to seven (her father taught there and was one of the school's founders); visits a zydeco party for "Too Soon To Miss You" with Tania Gill on accordion, reimagines girl group songs on "Johnny Finn," in which Repo urges an ex to "let your love in," visits Montreal on down-tempo "Wednesday," and arranges feelings while sorting out the house on "Perspective," an album highlight. A strong and timely release from a finely honed and resilient artist whose time may just have come with This Is My Room.
Watch 'Country Girl' here
https://www.youtube.com/watch?v=cU1HkyRu1tI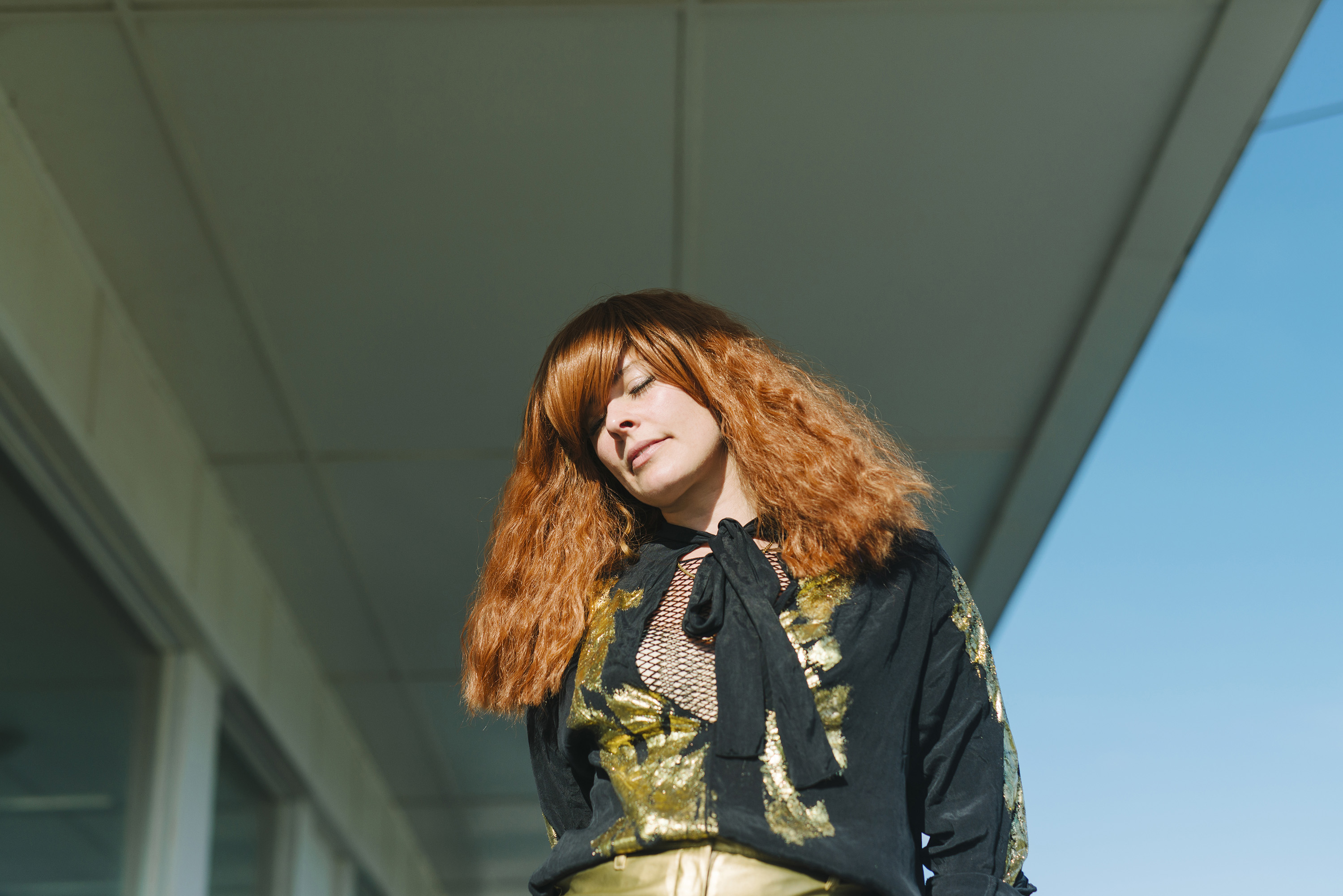 More new music from another mark-making female artist. Delivering her own brand of ambitious, grand-scale indie pop, Little Scream is the stage handle of a writer, visual artist, and multi-instrumentalist Laurel Sprengelmeyer. Born in Iowa, Sprengelmeyer spent her formative years in the United States before relocating to Canada, where she has become a key figure in Montreal's indie music scene. Rechristening herself "Little Scream" she started writing songs that vacillated between intimate folk and cinematic rock. Her first shows were performed using only a battered Stratotone guitar, a cigarette amp, and a mic on the floor so her feet could serve as percussion. "That's why I always wore high heels. They made the best stomping sounds."
In the footsteps of cult favealbumsThe Golden Record and Cult Following comes Speed Queen. This one began as bits of prose written while touring Cult Following across North America—observing the slow entropy of the US, ruminating on her own low-income upbringing in a flyover state, and, as Laurel Sprenglemeyer (Little Scream) says, "taking it all in from the privileged position of being a new Canadian."
Ahead of the album's October 25 arrival via Dine Alone Records, Little Scream now shares "One Lost Time", accompanied by some words about why listeners will find the names of indigenous territories in Speed Queen's credits.
Check 'One Lost Time' here
https://www.youtube.com/watch?v=pDpC3kRzEUs
"On Columbus Day and Canadian Thanksgiving, I wanted to explain why I chose to mention the indigenous territories that Speed Queen was recorded on. I am fortunate enough to live in a community where land acknowledgements have become so common that there is skepticism about their value. Many indigenous people point out that they let settler culture off the hook by offering a means of lip service without action. I take this to heart. There is a difference between truth and reconciliation. And mentioning a truth is far from reconciling it."
"I acknowledge this, and yet I still included mention of these places by name in my album credits. It's a small and imperfect gesture towards truth.
"I know that my record is going to go to many different places. Places like my hometown in the American Midwest where acknowledging the indigenous history of the land isn't commonplace. Places in Europe that don't have the same history of settler culture, and who might not think about the implications of it in North America. Even the act of writing the acknowledgement forced me to sit down and educate myself about the most basic histories of Montreal, the Ottawa region, and Vancouver Island. It got me closer to thinking about the privileges I've had living and working on this land. It didn't get me closer to figuring out what reconciliation might look like. But it did get me closer to knowing I will support it however I can."
Speed Queen was recorded on Algonquin, Anishinabek territory in Studio Quyon, on land of the K'oìmoks and Tla'amin Nation in Studio HiddenWell, and in studios Skybarn, Mixart, and The Bridge on the traditional territory of the Kanien'kehaì:ka.
Speed Queen offers a reflection on class and poverty in America. The title, which alludes to the opiate crisis, actually refers to a washing machine. Little Scream says, "When you're struggling, nothing says you've made it more than getting your own washing machine. Speed Queen is about the dream of making it, and feeling desperately close but missing it."
The album is gently accusatory. She doesn't let herself or any of her listeners off the hook. In "Privileged Child", she reminds wealthy people who like to adopt the style of the poor and working-class that "poverty's about a feeling money just can't buy." On "Dear Leader," she reminds those opposing migration that "when the waters rise, it's gonna be you, Miami," warning them that when they're needing help, "…you will ask your God, but he'll be busy getting risen, and the rich will be too busy buying stock in private prisons—that's where they'll send you for talking about socialism." The wicked lines served with a marbling of humour, soften the presentation without compromising the power.
Little Scream On Tour
Oct 31 - Rimouski, QC - Salle Desjardins-Telus %
Nov 1 - Saint-Casimir, QC -Théâtre Les Grands Bois %
Nov 8 - Montreal, QC Ursa Minor
Nov 9 - Montreal, QC Ursa Minor
% w/ Patrick Watson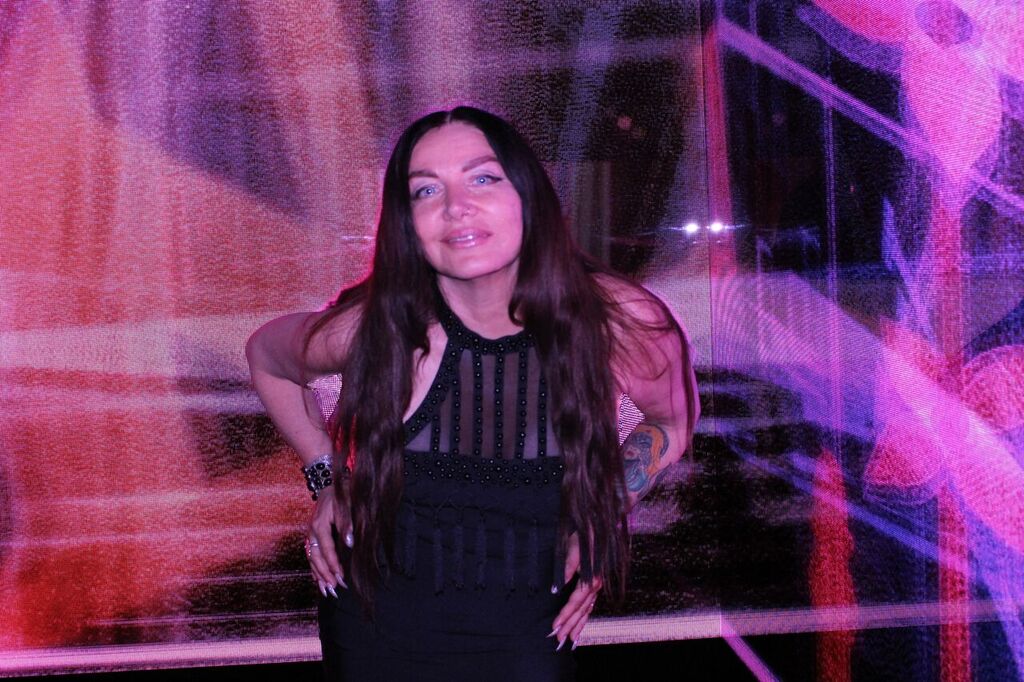 BITS'N'PIECES The evolution of 'Betty from 'round the block' continues. New album "Hellucinations," posited Betty Moon in a Goth pop setting light years away from its predecessor The SoCal bright'n'shiny Chrome. Following the genre-appropriate "Save My Soul" and "Crazy." comes current single and point of view changeup "Runaway."While the track is that fine blend of power rock, electronica and pop Moon works from, this time around, the diva dancing on the knife-edge has become " a saint" bent on coming to grips with "a sinner" against a retro, art disco background and Betty wailing at the uppermost limit of her range, it's intense as a coke-stained kiss…
Watch 'Runaway' here……
https://www.youtube.com/watch?v=EOP6g0drOFc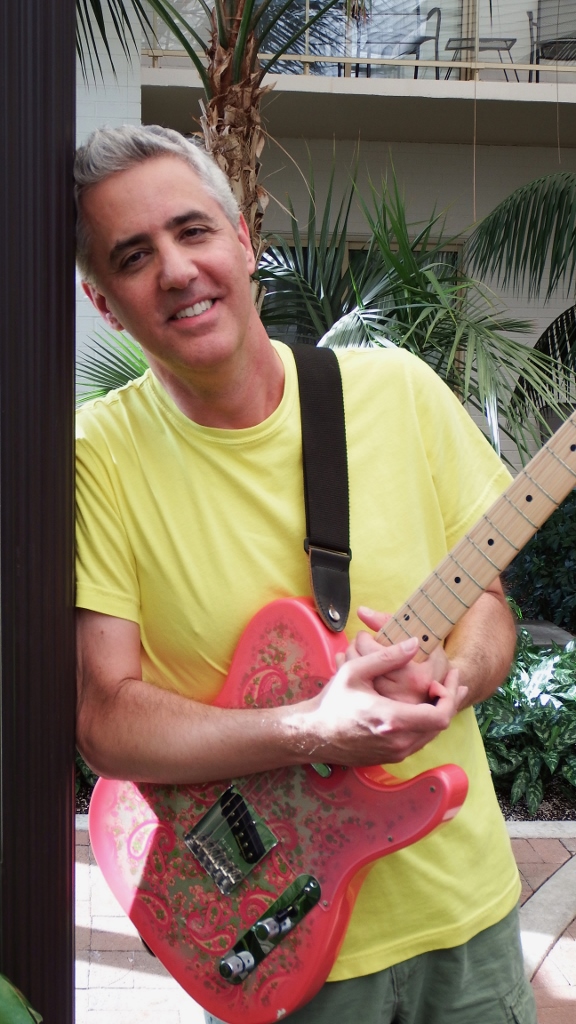 ……Ottawa genre jumper composer Terry Gomes has a new instrumental single that references Latin jazz with trumpet and guitar in lead roles, just enough percussion and zero cowbell.
"About my new track...Rumjaro is a word I created. It describes a fusion of genres using letters from each; rumba, jazz and rock. The music has a "circular" rhythmic feel and it made me think of spinning circles when I wrote it. I really liked the sound of the word and number together, much like the piece, "Pennsylvania 6-5000."