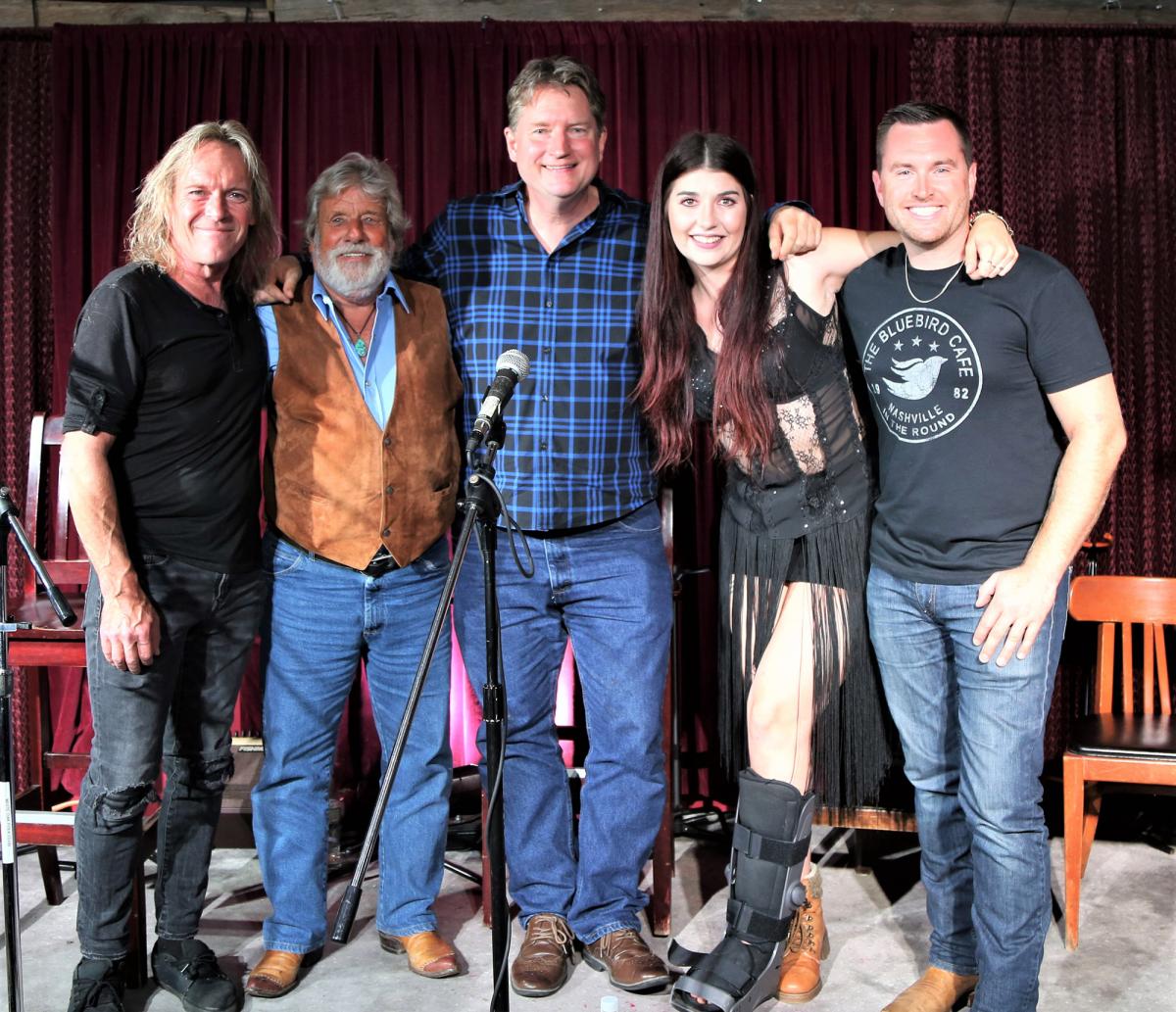 Fri Oct 08, 2021
All Photo Credits Fiona Lawson/Studio 22 Photography
The COVID-19 pandemic took away a lot of things we took for granted, gathering with our friends for meals or drinks or sporting events and a host of other social functions. But most of those were brought back, with certain restrictions and rules we had to follow.
But live music, played by live musicians to live people was one of the last things to be reinstated. I have been playing live music for most of my adult life so this is the longest stretch i have gone without playing out. Finally, after more than a year I got to do what I've always done, play to a live audience with a bunch of other singer/songwriters.
The event was Dave Wood's 'Country Nights in the City' show at Oakville, Ontario's Moonshine Cafe.  Oddly enough, the last place I played was at the Moonshine a little over a year ago but that night we played inside on the stage to an empty room while the video feed was played on a screen to a crowd on the patio. It was fun but kind of like swimming with your socks on. So a special thanks to John Marlatt of the Moonshine and Dave Woods, the hardest working cowboy in Ontario country music. Dave's dedication to live music and promoting Indie talent is unparalleled.
Just before the first act the old familiar buzz of an excited and anticipatory crowd filled the air.
The night got started with the recently crowned CMAOntario Male Artist of the Year Aaron Allen and his talented wife and musical partner Aimee. Aaron also won CMAOntario Album of the Year. The pair were feature artists. Their easy banter on stage and audience communication skills were top notch and the music and songs showed the awards were well deserved. Standout songs were "Highway Mile" and "Good Tattoo"
The second was me, Don Graham, backed by multi-talented guitar player John Dawson.  We had a great time playing to an attentive audience again and they humbled me with their reaction to my song "I Just Called Him Dad." The format was like a Nashville in the round concept and following us was Barrie's Rob Watts. Rob's easy manner and strong voice and superb songwriting had the audience captivated, especially his hilarious and well-crafted song "How's That For A Country Song ?" Courtney Bowles followed with a strong performance and again an easy way with the crowd. Her cover tune was the Chris Stapleton song "You Should  Probably Leave" which the crowd loved and one of her original songs "Smaller Things"  should help her reach her audience. A fine young talent.
The final round shone the spotlight on Mackenzie Leigh Meyer masterfully backed on guitar and background vocals by Jeff Brown and the hidden gem of the night, Dean James. Mackenzie has a voice like an angel and a bunch of great songs. She did her new hit single " Dial Tone "which she explained to the crowd had little to do with a telephone dial tone but is an urban lingo expression of derision, somebody is as boring as a dialtone. My favourite of the night was "More Than A Memory." And to round it out Jeff Brown, by audience request, did a stellar version of the Garth Brooks classic "Much Too Young (To Feel This Damn Old)." It's obvious when you watch  Peterborough's Dean James he has a ton of stage experience working the bars and doing great cover versions that keep him working constantly. He also has some fine original material such "A Man Who Runs" and " Be Honest" which he performed on this night.
All in all, I left that venue a happy guy, happy cause live is back and really happy that with talent I saw in these kids tonight , the future of country music is in good and capable hands. 
It's great to have live music back so get out and support it whenever you can.