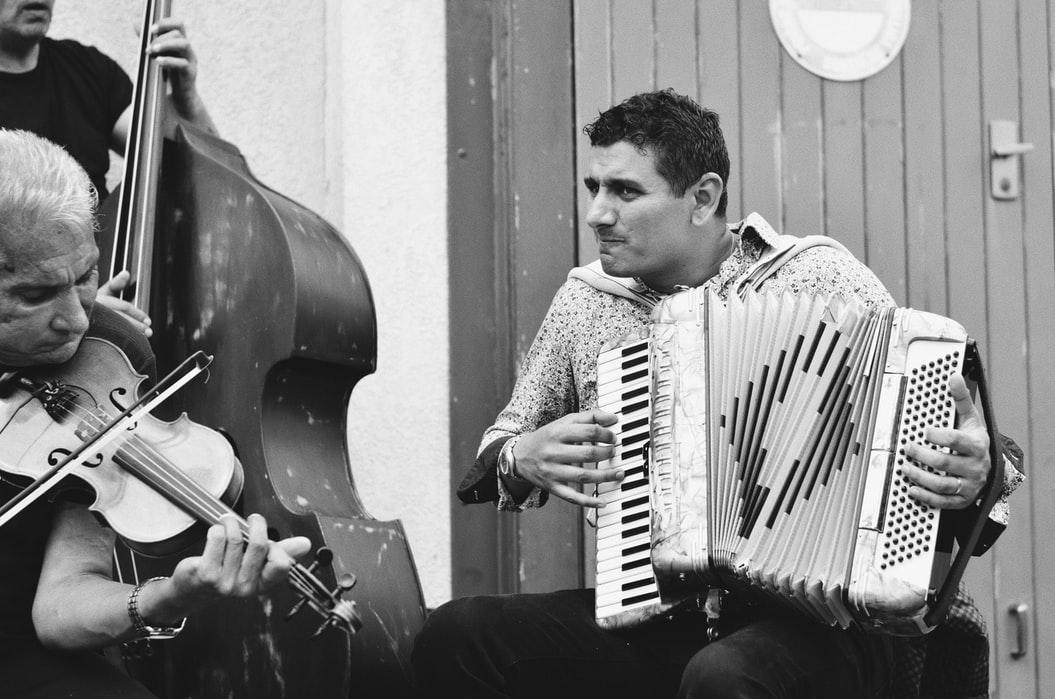 Fri Sep 24, 2021
Over the years, France has undoubtedly had the most persistent influence on music development in Canada. Many attribute this influence to the fact that the French arrived in Canada in the 17th century. They were the first Europeans to colonize the country. However, the French did not come empty-handed; they brought their songs. Three and a half centuries later, their descendants are still singing a large number of songs, including church songs.
Historians reveal that missionaries came to Canada from France to convert the natives. They claim that these missionaries were men and women who could read music and possessed other musical skills. Moreover, it was the French that brought the first musical instruments into Canada.
Studies also show that Louis Jolliet was the first Canadian-born resident to travel to France to pursue his studies, and music was among them. Nevertheless, historical records claim that music was not encouraged nor developed during the French regime in Canada from 1608 to 1760. There were a few exciting individual efforts during the time.
The French Regime
Under the French regime, the Roman Catholic Church played a predominant role. In this sense, the earliest musicians recorded in Canada were missionaries. A few others were laymen employed by the church. Historical books state that French and native children were taught rudiments of music.
Canadian-born musicians took over church music after the conquest, supported by some French priests. There are scanty details about musical life outside the church. Some reports claim that there must have been some individuals owning and playing violins and flutes. These musical instruments were popular in balls and most festivities.
There are no records of any French musician visiting Canada before the mid 19th century. However, in the 18th century, few musical visitors visited Quebec City. The Band of the Garde republicaine de Paris was the first French instrumental group to visit Canada in 1904. After that, several other French music groups visited the country.
According to historical records, the Montagnards were the first choral group to go to Canada in 1856. The group's trip to Canada was a massive success as it inspired the formation of multiple similar groups in Quebec. Later in the 20th century, Canada welcomed various French artists.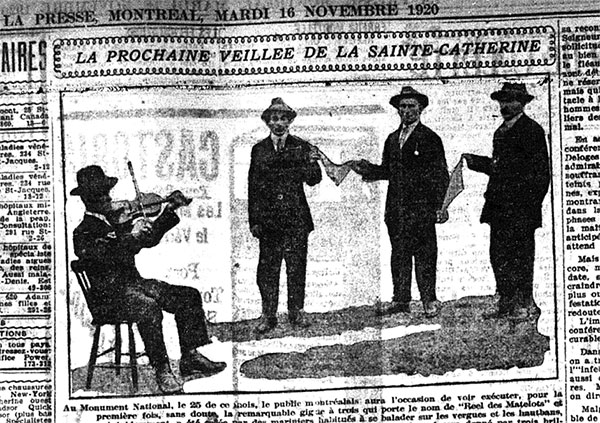 The Opera and the Operetta
Frenchman Joseph Quesnel from Brittany composed the first Canadian comic opera – Colas et Colinette in 1789. Afterward, from 1840 organizations from France and New Orleans visited Canada to perform various staples of French repertoire. French operas and operettas form a significant part of the repertoire achieved by companies in Quebec and Montreal. 
After the invasion of 1760, many French settlers, administrators, and seigneurs returned to France. After that, there was no more emigration to Canada until the mid 19th century. However, this time around, it was individuals such as Jean-Denis Daule and Jean-Baptiste Jacotel, among others that visited the country.
Some of the immigrants included French-trained musicians. These skilled musicians with strong backgrounds laid the foundation of music life in Quebec City and Montreal.  They performed in concerts and trained many Canadians in French traditions. Apart from that, other distinguished French musicians productively taught in the country without necessarily settling there.
The training activities by French musicians in Canada inspired their students to go to France to complete their training. This was the beginning of the back and forth movement of budding Canadian musicians who have undergone extensive training in France.
These musicians mainly went to Paris, where they studied in official institutions or were trained by private individuals. Over the years, Paris remained the preferred destination for many Canadian musicians. They continually flocked the city even in times of conflict like those of 1870 to 1901 and 1939 to 1945.
French Folksong
Most of the students that went to study in France eventually returned to Canada. As a result, French folk song has remained arguably the most vital musical link between France and Canada. For instance, many music experts state that French Folk Songs in Canada have been preserved in their original form.
These students didn't enjoy the privilege of modern-day students who can learn online. For instance, if a Canadian wants to learn French, they can find French tutors for beginners on online platforms.
The preservation of French Folksong is partly because industrialization in Canada came much later. Moreover, other music experts argue that the preservation was because Canada was less exposed to external influences. However, folk songs were not the only link between the two countries. The drawing-room ballad of the 19th century was also popular.
Works by famous artists such as Nadaud and Panseron were very well received in Canada as they were in France. This can be confirmed by the number of editions and collections dedicated to this repertoire. On the other hand, multiple Canadian artists carved out remarkable careers in France.
The Ties Were Made Official
Official cultural ties between the two countries were created in 1882. During that year, Canada sent a government official to Paris. Afterward, the Canadian Embassy got a cultural attaché. In the following years, various Canadian facilities were set up in Paris. 
So as you can see, the musical link between Canada and France goes way back. As a result, the ties between the two nations are more substantial than many think.