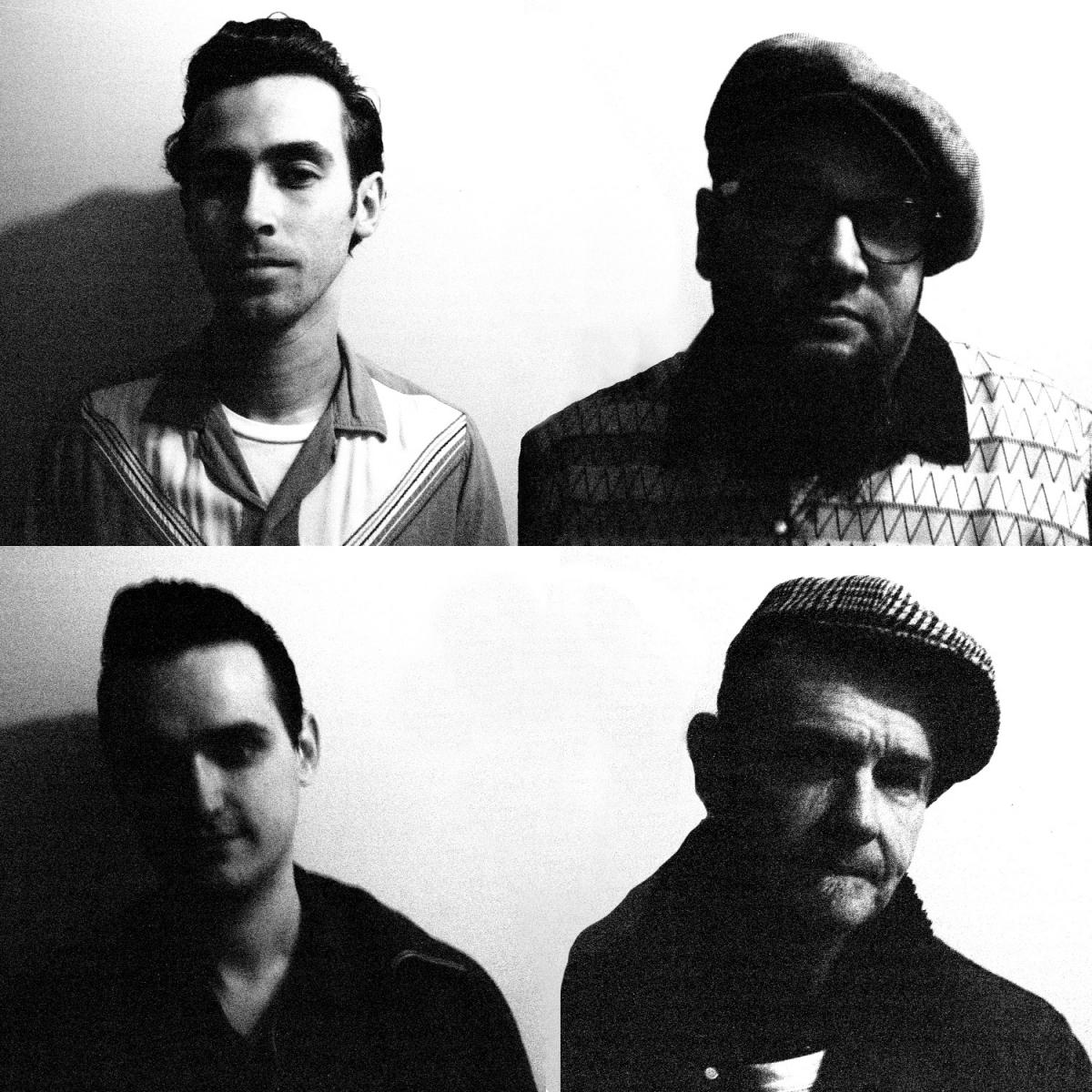 Fri Mar 19, 2021
Hell no. This Toronto foursome reaches way, way back to the Golden Era of rockabilly bad-asses like The Big Bopper, Link Wray, Gene Vincent, Carl Perkins and Sonny Burgess as inspiration for their surly and unruly brand of rockabilly.
Here's how they see it. "Shook Boys are a wild rockabilly band. They don't play music to fall in love to, they play nasty stuff that boils primitive urges to the surface - like when you're feeling right but doin' wrong."
" Distilled from the Toronto's rockin' scene and forming in the summer of 2019 they got Murry up front; making people scream before he opens his mouth, Paddy on drums just banging and yellin', Steve beating out notes on the double bass, and Big Mark with the amplified guitar - not thinking,  just keepin' the chords live. Always impeccably dressed, when the band hits the floor during their electrifying live shows, vintage clothing enthusiasts get squirrely at the sight of filthy stage grime being ground into gabardine… and they don't treat their instruments any better."
Check out Shook Boys Live here:
"They write songs about what they know and what they know isn't necessarily right; on the street information, living up to no one's standards and  living life like there's no tomorrow. Inspired by jungle delinquency, lewd magazines, pulp books and cars that barely run. They don't have time for music that doesn't have THAT beat. With influences of 1950s greasy R&B, those echo-saturated rockabilly boppers that lames write off as more echo than talent, and of course those real doped up hillbilly tracks the artists spend a lifetime repenting for."
"Representing Wild Records in Canada, the WILDEST rock 'n' roll label in the world, Shook Boys spend most of their time injecting realness into the Toronto music scene, either bringing the best bands for shows, or just hanging out. Hitting the road from time to time and had a heck of a summer planned with US dates which 2020 squashed, but when the world bounces back, we'll be there to cause talk and suspicion."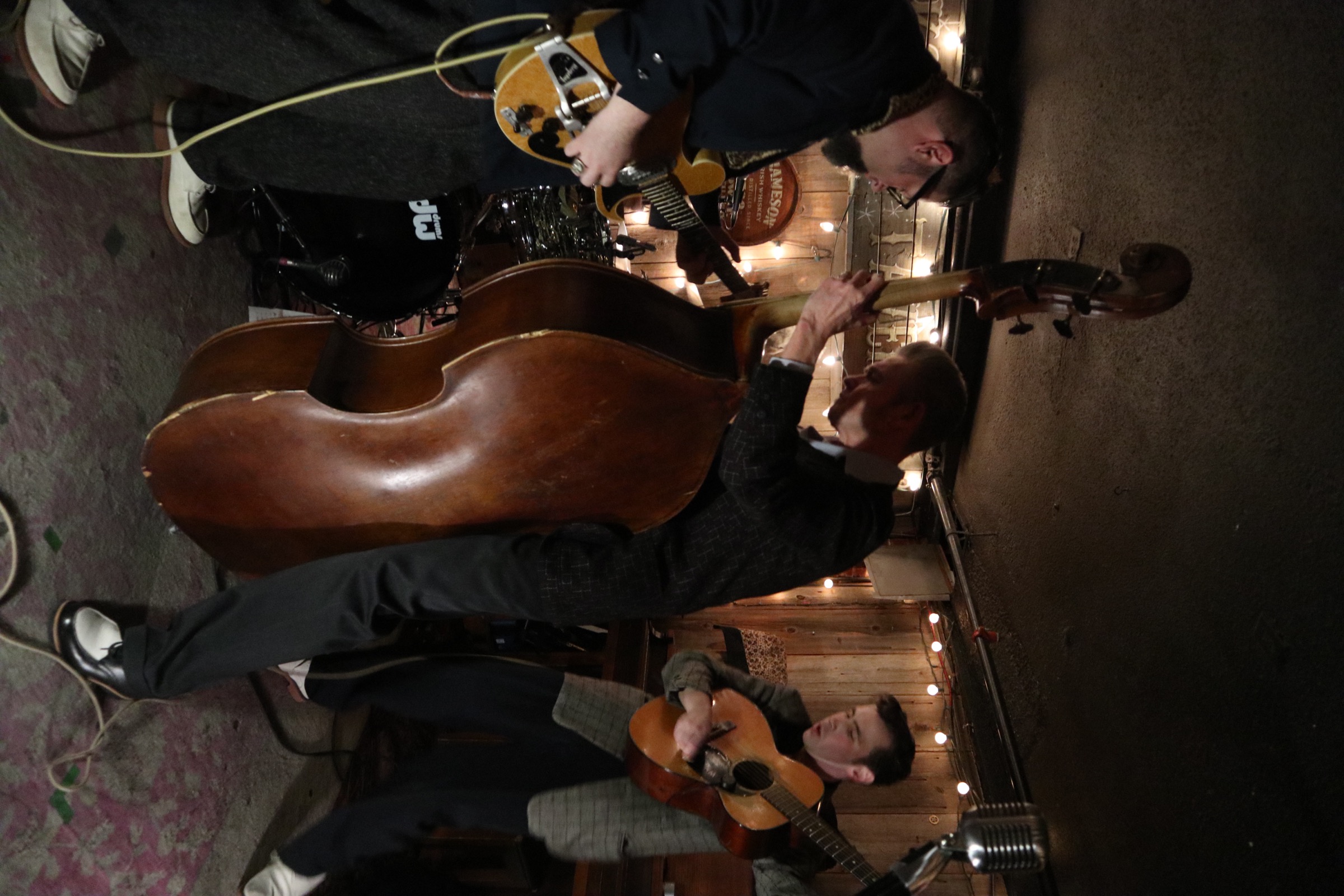 Up Close with Shook Boys: Murry and Lenny shake it down.
Who are Shook  Boys?
"Shook Boys are a Toronto based nasty rockabilly band with Big Mark, Steve Good, Paddy Boom, and I'm Murry Robe."
What is 'shook'?
"Disturbed, crazy, unhinged, mixed up, reactionary, shit disturbers etc."
When did you know you wanted to be in a rockabilly band?
"Each of us have been into this from a young age, digging rock'n'roll, collecting 45s, being into old cars, and overall just wanting to do something we think is cool. With all that we've always been into rockabilly but never felt a band in Toronto was doing it right… so we're here to do it right and take it further."
What do The Shook Boys want from life?
"To have a good time, cause some shit and live to no one's standards."
How did the Shook Boys come about?
"Shook Boys are kind of the aftermath of a bunch of different bands, Greasemarks, Ruthless Ones, Tennessee Voodoo Coupe and the 86er's. Again, we're all into rockabilly but felt not enough bands were doing it properly."
The story behind the new single:
 "Feel Real Fine" is about not being satisfied with life and trying to make it satisfying for yourself. From working a dead-end job and still not having money to move forward but still making the best of life."
"Feel Real Fine" is on all streaming platforms and part of the Wild Records compilation Young Breed Vol. 3.
Check out "Feel Real Fine" on YouTube here:
Career highlights so far:
"We had only been a band for a short time before the pandemic hit, forming in 2019 but in that short time span we made a name for ourselves playing multiple, packed to the brim shows at the Dakota Tavern in Toronto, made our way into the Montreal rockin' scene, joined up with the collective of talented bands that is Wild Records – rockinest label in the world, and released our single 'Feel Real Fine.'
"Like a lot of people, the pandemic was a brake pedal to our momentum… and we're used to old cars that the brakes don't work… we had dates all over the States including Viva East (rockabilly weekender) and the Nashville Boogie. When the world bounces back we'll be there causing some shit."
Before you ask, "Feel Real Fine" is the real thang. Opening with a menacing strum explosive drums, and a whoop and a holler, you're into a wild romp with DNA links to Arthur Crudup, Link Wray and punkabilly giants Teenage Head, Murry snarling rapid fire style 'bout how you best do the best what with you got, over top of some tasty finger picking. All in the service of having a good time.
Clever writing here on a song with sentiments very much of the moment and shared by very many people. Big opportunity for songwriter Murry to add another layer of heft by throwing shine on the existential angst at the core of rockabilly culture, via on the money lyrics.
Chug a couple, crank it to the max and prepare to meet your neighbours.
For more on Shook Boys check 'em out here:
Instagram: instagram.com/theshookboys/
Facebook: facebook.com/ShookBoys/
Spotify: open.spotify.com/artist/6K7dClvRH486k5upY4U2qq