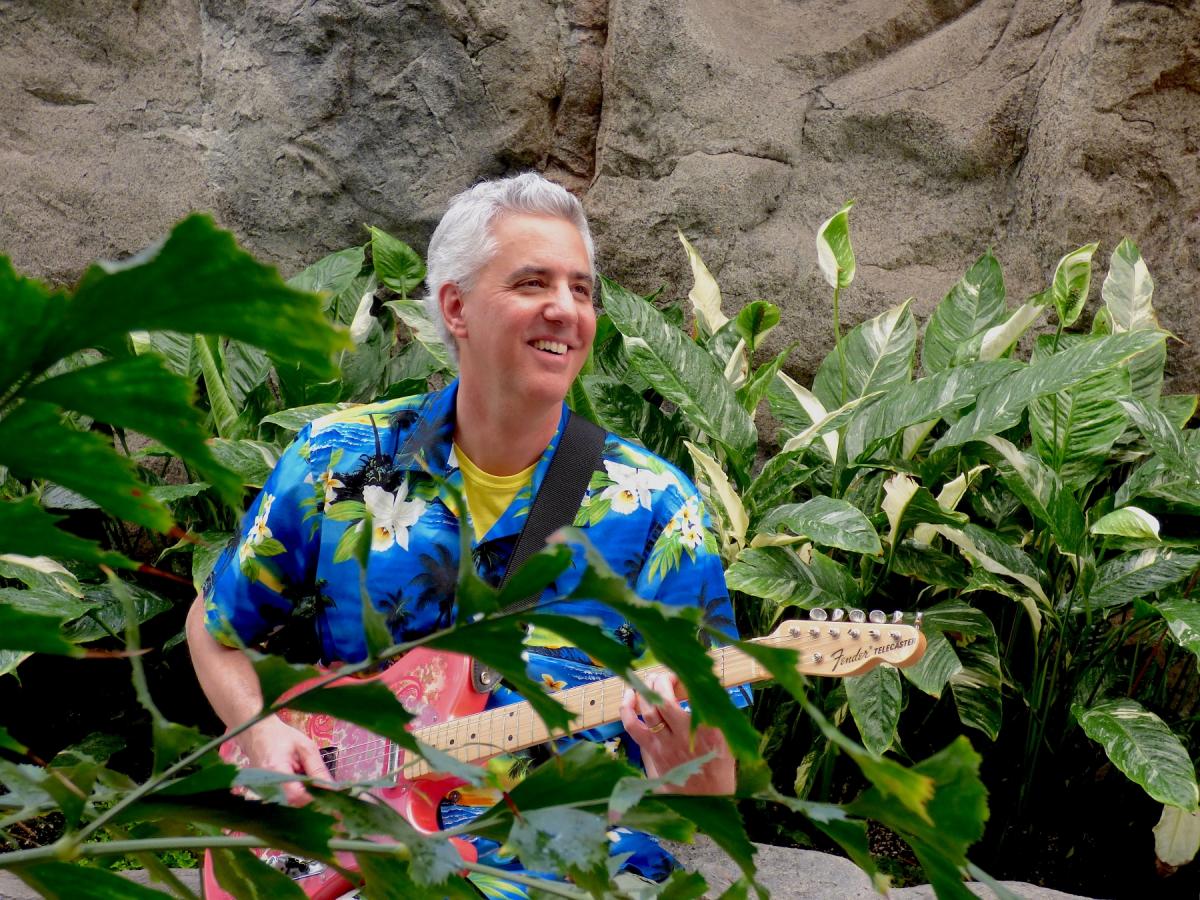 Fri Jan 12, 2018
Terry Gomes is a University of Ottawa music graduate, having studied classical guitar and composition. He has released six recordings altogether. The last three marked a switch into instrumental music fusing World, Latin and Smooth Jazz genres. His newest and seventh recording, "The Tropical Dream", is a concept album tracing the stages of a tropical vacation. Written while recovering from a slow-healing back injury, it pays homage to his childhood experiences growing up in a Guyanese culture, and to the memories of traveling with his family to the Caribbean.
Cashbox Canada recently had a chance to ask Terry Gomes some questions about his career and music.
Tell us about the concept/theme of the new album.
My new album, The Tropical Dream, is an instrumental concept album outlining a tropical vacation; the anticipation/excitement about the trip, the arrival, things experienced when you are there, and the inevitable return home to cold weather. Fusing elements of World, Caribbean, Latin and Jazz, it is intended to be listened to in the privacy of your own thoughts to experience the journey. It was never meant to be performed live with all of the distractions that can bring. I intentionally released it in mid-January, a time when many Canadians (myself included), are longing to head south.
Two biggest influences?
This is tough as I have so many. For my recent style of guitar playing, I would cite Mark Knopfler and George Benson. For my World/Caribbean influences, I would cite a variety of very old-school artists from Barbados like the Sandpebbles as well as Venezuelan harpist, Hugo Blanco and Ecuadorian guitarist, Jorge Renan. For my compositions, too wide a range but they include everything from the Beatles to Stravinsky to Steely Dan and many points in between.
Ever toured in the Caribbean?
Yes, but only as a tourist—not as a musician.
Describe your style of playing?
My style of playing these days is closely linked to my approach towards composition. 
I carefully craft my pieces and I don't often embrace random, improvisational moments. Little is left to chance and my pieces are usually concise. I certainly think more like a composer and less like a guitarist these days. My sound tends to be warm, smooth and clean. On my new album, I moved away from the guitar on many pieces because of a back injury. It was just too painful to play but I was still driven to write. As a result, I composed more for other instruments this time around. It turned out to be a fun and rewarding challenge. Some of the instruments include Paraguayan harp, steel drums, cello and lots of percussion!
Did growing up in Toronto shape your music in any way?
I grew up in Mississauga but Ottawa is now my home base. I believe the city of Toronto did help to shape my earliest influences as my Guyanese family settled there. As a result, a lot of my most vivid memories of music and childhood are closely linked to that city. I do visit Toronto a few times a year.
Plans for 2018?
After spending a full two and a half years putting together The Tropical Dream, my immediate plans are to promote my new album and work a little harder in obtaining sync licensing for some of my work. Aside from this, I will eventually get back to writing although, at this point, I don't know exactly what form that will take. I'm keeping my options open.
Terry has had considerable airplay on CBC across Canada and has been in rotation on Stingray's Smooth Jazz, The Jewel and JAZZ.FM91. He has had positive press in Cashbox Canada, Exclaim!, and The Daily Vault among others.
Discography
The Tropical Dream (2018)

Blue. Green. Aquamarine. (2015)

The Sand in My Shoes (2014)

Shh. (2012)


Loose Ends (2009)

Gomesongs Side B (2007)
Gomesongs Side A (2006)
For more visit
Website: www.terrygomes.com