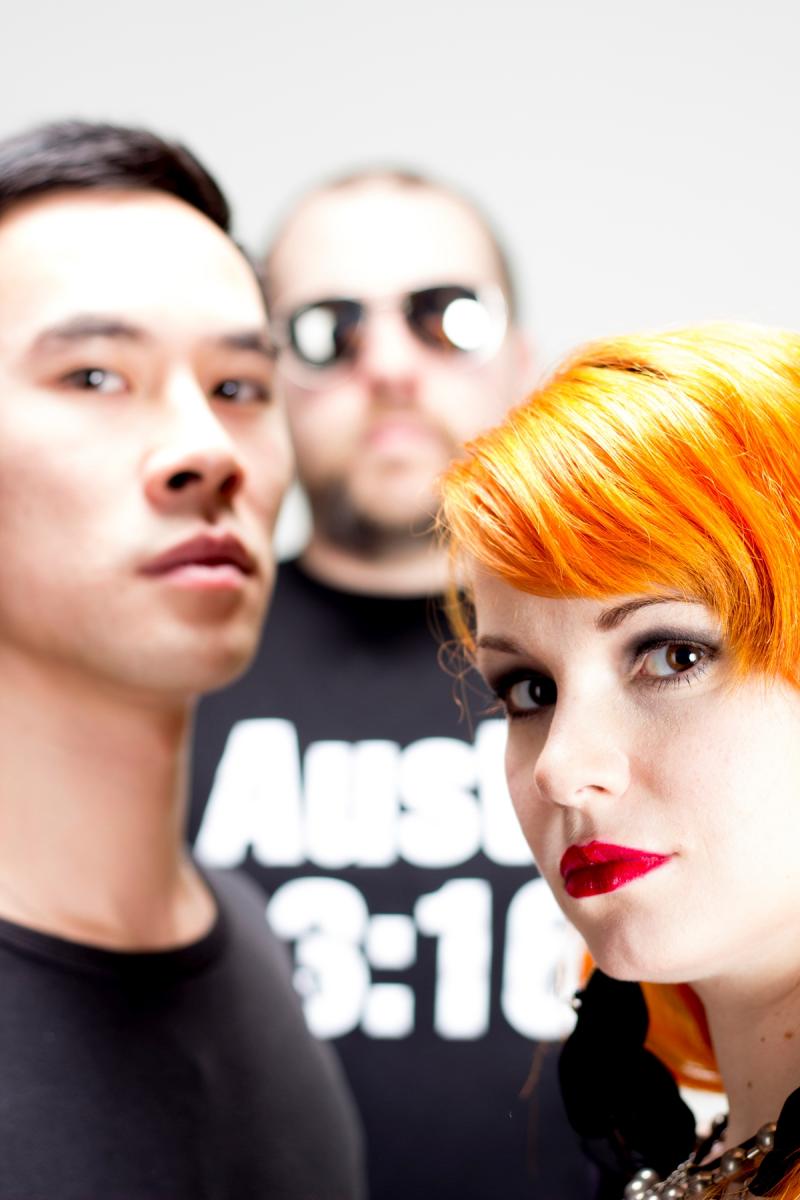 Fri May 01, 2015
Saturday night's alright for freaking and Kill Matilda brings it large. The VanCity noise punk crew is making its CMW debut and given its rep for loud and energetic live performances, this gig should be intense. Formed in late-2007, Kill Matilda garnered immediate attention for its O.T.T. frontwoman Dusty Exner. Blessed with an impressive vocal range married to a penchant for extreme stage behaviour, a love of beer both onstage and off and a colourful range of cusswords, Exner's one of the most watchable performers in hard music. The current lineup's   Marcus Luk (Drums) – Mykel Exner (Bass) – Dusty Exner (Vocals/Guitar) and they'll be playing most of current EP, 'Punk, Zombie, Rock n' Roll' their weirdest set yet and somehow quite danceable.
"We are excited to be playing Canadian Music Week for the first time ever! After 6 months living in a van and touring the US being home and being part of this event is awesome. Our showcase is going to knock your socks off, so come prepared!" comments vocalist / guitarist Dusty Exner.
Kill Matilda. Bovine Sex Club. Sat. May 2nd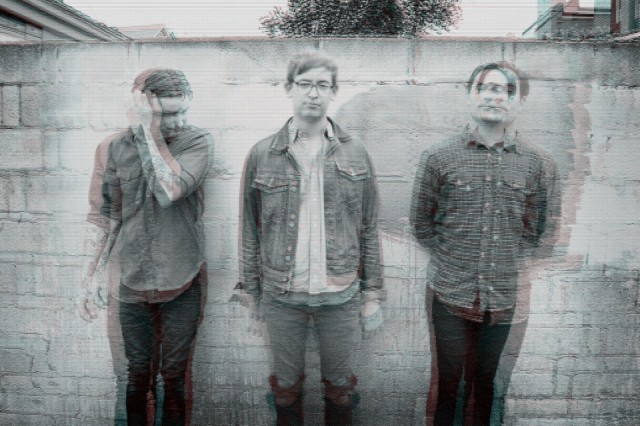 Staying with the loud and provocative, Toronto based METZ had an explosive 2014 in which their profile reached international heights The current class of the noise rock field, international heights. METZ are guitarist and vocalist Alex Edkins, bassist Chris Slorach and drummer Hayden Menzies. Formed in 2008, Metz didn't drop an album until they were signed to Sub Pop in 2012. The follow-up, METZ11 is just out , with first single "Acetate," and an accompanying music video charting. The new music builds on the debut album, then takes it to some unexpected places. Expect lots from that one when the band plays a two-night stand at Lee's Palace. The show'll be an opportunity for the dudes to show off the stage chops honed by last year's big stage touring. Of which they'll be lots this year, making these gigs a last chance to see METZ at home before they split for the international festival circuit.
METZ Lee's Palace. Fri. May 1, Sat. May 2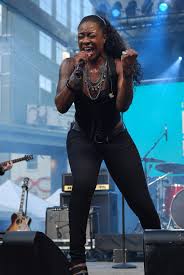 Same night, very different grooves comes from neosoul outfit Alex Laurie & The  Heat. Frontguy Alex Laurie is a 21 year old Toronto songwriter and versatile multi instrumentalist. With influences ranging from Motown to Radiohead to Katy Perry, Laurie's currently working a sound which mashes all of that up into something tres Robin Thicke-ish. Word is the backing band kicks it solid, keeping the sound fresh and accessible sound. This mainstream dance-friendly venue fits the act like skinny jeans.
Alex Laurie & The Heat Shangri La Lobby, Sat. May 2
Doesn't get much more soulful than Jully Black.The oft Juno-nominated artist is not only a gifted performer but a sought after writer in the soul and r'n'b genres, having worked with artists including Nas, Destiny's Child, Sean Paul, Kardinal Official, and many others. The artist widely known as 'Canada's Queen of R'n'B' pulled a changeup in 2012 with the release of the EP "Dropping W(8)". The songs showed Black working in a range of different styles and was offered to fans for free. The lady's currently in the studio working on "Made In Canada", her much anticipated fourth album with plans to release it internationally. Here\s another case of an act you should catch now, as Black consistently tours in the US and Europe, as will likely be the case once the album drops. No official word as to whether she'll be doing new tunes but chances are...
Jully Black Phoenix Concert Theatre Tues May 5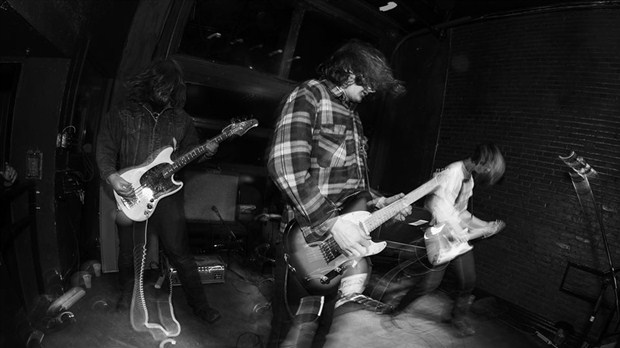 Straight outa Niagara Falls, Ontario, The Kerouacs are a four piece band consisting of Peter Schmoll, Elias Regier, Evan Wiens, and Dan Multari. They deal in a raw rock & roll sound with a reckless edge and loads of youthful spirit. They say they play what they feel, and sing about what's real and that forthright, trend-eschewing  nature helps set them apart. Their garage/punk/classic rock mashup is appealing across a broad enough spectrum for the band to open for acts diverse as The Sadies, The Balconies and Two Hours Traffic. As The Kerouacs are currently working on a new album set for a summer release, the set should be chock full of new and very likely rip-roaring tunes. Oh yeah, they're very LOUD but in a good way. Also, they have a solid SD's fan base so get there early.
The Kerouacs. Sneaky Dees Tues May 5
If you've never checked  a Japanese 13-stringed harp (Koto) in action, then let Canada's award winning Indie Folk/Jazz trio The Jessica Stuart Few show you how it's done. Living in Japan as a child and growing up with a Koto master for a mother, Jessica's innovative take on the instrument puts traditional Asian sounds next to double bass, drums & three-part harmonies in a compelling contemporary singer-songwriter context.
Stuart's beguiling vocals and signature songwriting (often compared to that of Joni Mitchell), coupled with The JS Few's upbeat fusion of folk, soul, jazz & rock has seen the trio gain worldwide critical acclaim – garnering rave reviews, international airplay, a Top 40 single (Don't Ya) in Japan and numerous awards.  Renowned for dynamic live performances, The Jessica Stuart Few get their share of Festivals in Canada, Japan, Germany & USA, and have performed alongside Jamie Cullum, Melbourne Ska Orchestra, Bruce Cockburn and members of The Barenaked Ladies among others. Be sure to keep an ear out for their infectious new single What Is It For, a sneak peak of what to expect from a late 2015 album.
The Jessica Stewart Few. The Cameron House Wed May 6
Now for a new subgenre we'll call 'wheatfield garage' and credit it to Calgary's PORT JUVEE. Thank me later. The band says its style is equally indebted to the garage rockers of California and New York City, and the gritty of life on the Canadian prairies. The Calgary 5-piece run a sound that seamlessly clips summer carelessness together with city cynicism.
The  REVENGE EP is full of bright guitar leads, baritone vocals, and a pounding rhythm section. Produced by Justin Gerrish (Vampire Weekend, The Strokes, Weezer) the collaboration between the two musical forces came together with a bit of good luck and great timing. "It was in the recording stages of Revenge when we got a an email out of the blue from Justin," says band member Brett Sandford. "He had heard our demo at house party in NYC the night before and thought we were really onto something with the sound and was looking for a way to get involved. His timing was perfect with REVENGE coming together, so we started really diving into the songs to find them their own identities."
"Justin's vision for PORT JUVEE centered around a New York City style rock and roll sound that coupled the urgency and ferocity of early 1980's punk/post punk with the polished production of his previous projects with Vampire Weekend and The Strokes. He really fell in love with the first single, "All That's Fine", and it was the one track we let him drive 100% on to get just the way he wanted it."
PORT JUVEE have toured extensively with their first EP, BLEACHERS, and will likely work even harder this year getting their sound out as they fine tune new material for a Fall release. This NY/Calgary mashup has it frat boy side but is accessible way beyond that and has its own danceability.
Port Juvee The Supermarket Thurs May7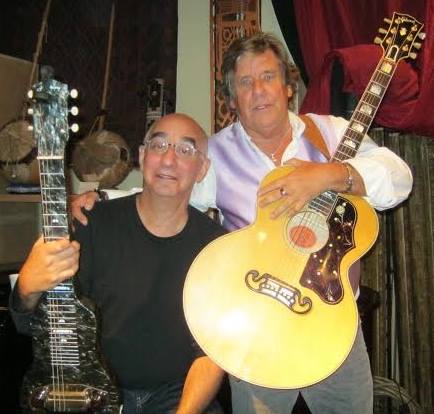 Aviator Shades, they don't mess around getting to the point. What works for them is elemental classic rock, replete with bigass sing-along choruses, guitar hooks like a tackle box and monumental drumming. So from first riff to last, it's this big empowering sound driving home the indisputable fact: ROCK N ROLL STILL LIVES!!!! in the hands of Aviator Shades. So yes, all the genre gods, from  Guns n' Roses, Bon Jovi, Thin Lizzy to the harder sounds of Iron Maiden and Whitesnake are referenced but given some modern bodywork  and in some cases, more horsepower.
Aviator Shades. The Hideout. Tues May 5
Another great night is planned of Homemade Music at Musideum this time featuring Don Graham singing all his original tunes and his faithful and talented sidekick guitarist Bob Cohen. Performing two sets at the intimate and unique music venue, doors are at 7 pm and showtime is at 8 pm at 401 Richmond Street W Tickets are $20 and sold by reserving by contacting the venue at (416) 599-7323 or email info@musideum.com.
Don Graham & Bob Cohen Musideum Thursday May 7
Finally, in a non-CMW but music related story, the Tyler McGill Benefit is on Sunday, May 3rd.  Starting at 2:00 pm and is expected to conclude by 10:00 pm. The event will be held at Queen Victoria's Pub, 2240 Midland Ave. Toronto.  This year's line up: Rock Ever, Chick Magnets, EverGlo, Food Water Shelter, Jessica Lockwood, Savista, ZeadHead, Zepology.
Tyler McGill was a young musician that was murdered 8 years ago during an altercation at a McDonald's. In his memory, family and friends hold this fundraiser with bands and musicians annually.