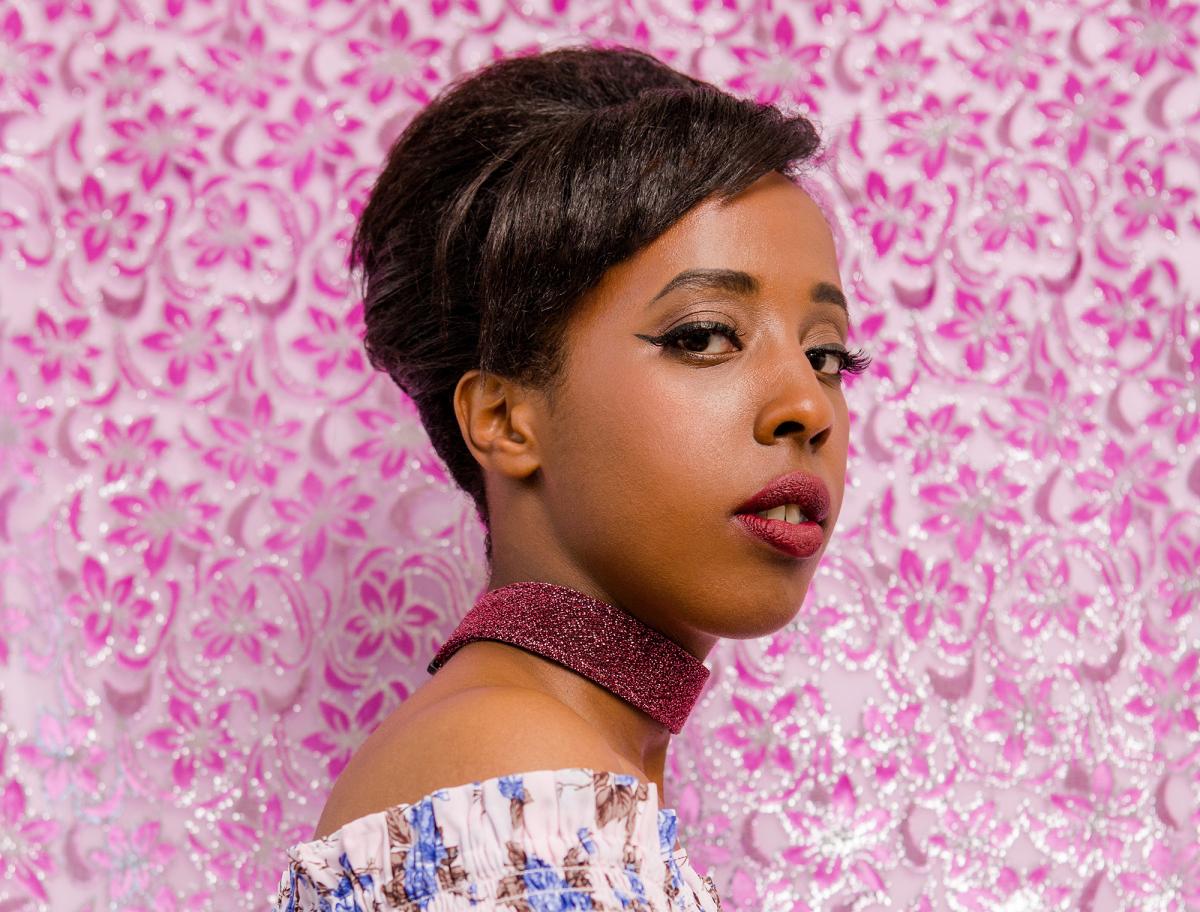 Fri Nov 17, 2017
Toronto-based singer/songwriter Ladan Hussein, known on stage as Cold Specks, is touring her most personal and revelatory work yet, Fool's Paradise. The artist recognized for her twistedly, enthralling lyrics and distinctive soulful voice, has dug deep and returned to her roots. In this masterful body of work, Cold Specks intimately explores her identity as a Somali-Canadian woman. She's unveiled and allowed herself to stretch her palette thematically.
Known on stage as Cold Specks, CBC Music claims that "Fool's Paradise is a family-influenced affair, but above all it's Ladan Hussein at her rawest, most individual form yet — and the result is stunning." NOW Magazine says Fool's Paradise is "the sound of an already-awe-inspiring singer fully coming out of her shell."
Fool's Paradise encapsulates the naturalness of existing during difficult times. Hussein recently learned about her family's former life in Somalia. During the writing process, she dug deep into grainy VHS recordings found online of Somali musicians, songs and videos that had survived a war. "My parents never talked much about life in Mogadishu growing up," Hussein explains, "the war split up my family, scattered them around the world, left many missing, and those that made it were forever changed." Sailing her way to shore after grueling trial, error, and musical acclaim - Fool's Paradise is the sound of finding home, identity, and self-love.
Cold Specks extensive World Tour comes home to Toronto on November 30 at The Mod Club.
North American Dates
11/20: Vancouver, BC @ Fox Cabaret
11/22: Calgary, AB @ Commonwealth Bar & Stage
11/23: Edmonton, AB @ The Needle Vinyl Tavern
11/24: Regina, SK @ The Exchange
11/25: Winnipeg, MB @ The Good Will Social Club
11/27: Minneapolis, MN @ Cedar Cultural Center
11/28: Chicago, IL @ Empty Bottle
11/29: Detroit, MI @ Marble Bar
11/30: Toronto, ON @ Virgin Mobile Mod Club
12/1: Montreal, QC @ Phi Center
12/2: Ottawa, ON @ 27 Club
12/6: Portsmouth, NH @ 3S Art Space
12/7: Brooklyn, NY @ Baby's All Right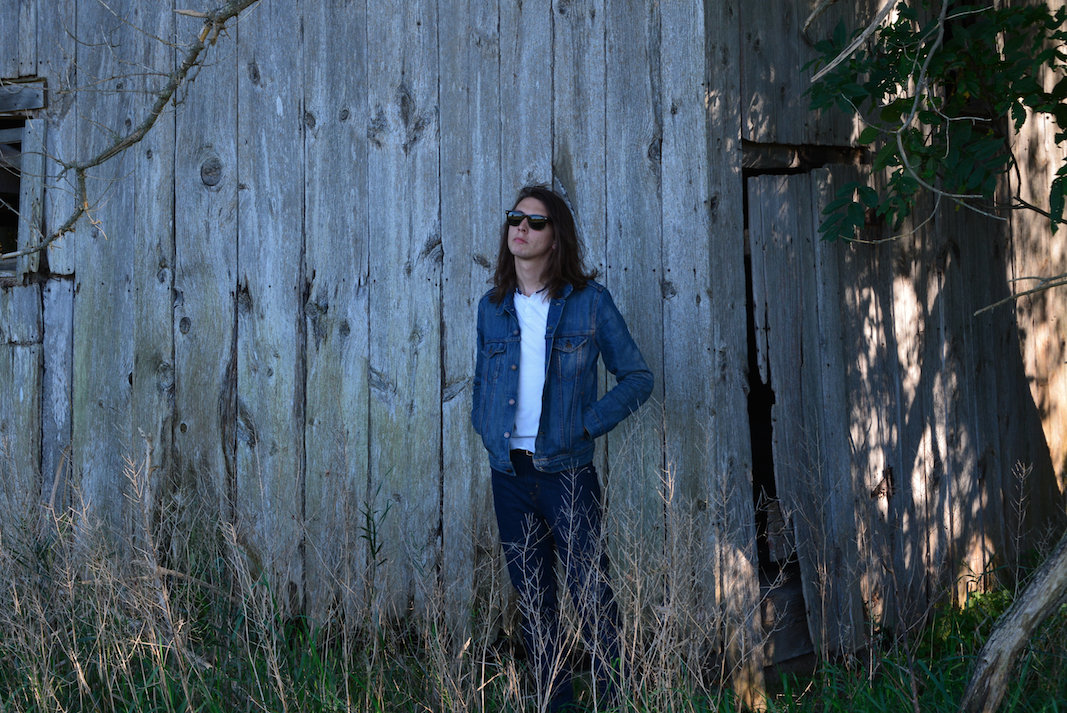 Folk-rock singer/songwriter Edward Sayers celebrates the release of his first full-length album 'Underdog Overlord' at The Piston in Toronto November 23. Just out to pump it up, a new video for the first single "Rose".
Edward is also currently on his third tour on Canada's east coast, playing cities including Ottawa, Charlottetown and Halifax. 'Underdog Overlord' is set for official release (iTunes, Google Play, edwardsayers.com and more) on November 24, 2017. The self-produced album, recorded at Waking Life Studio in Caledon, Ontario and co-produced by Dayne Polney - is dynamic in genre and style with every song taking you to a different side of Sayers's music/world. Featuring songs "Eventide," "Holding Out" and "Rose," 'Underdog Overlord' is filled with layered lyrics, bold guitar and Edward's passionate voice. The new album is the follow-up to his 2014 EP 'Pax Romana', expanding on many of that album's themes.
Sayers states, "Lyrically the songs deal with struggling in an urban environment, longing for home or seeking a new one. Musically the songs range from folk to all-out rock and roll. I'm excited to show people the different sides of my songwriting, and I'm proud to be putting out something that says, this is what I'm about, this is what I do." Stay tuned for tour info.
What is country music? Is it a slamming backbeat slashed by electric guitar? Is it a big crescendo into the chorus, with the vocals rocketing up an octave? Is it really just about dirt roads, parties and girls riding shotgun? Or is there something missing from this picture?
Well, yes. Country music is all of those things. But it's much more. Just ask.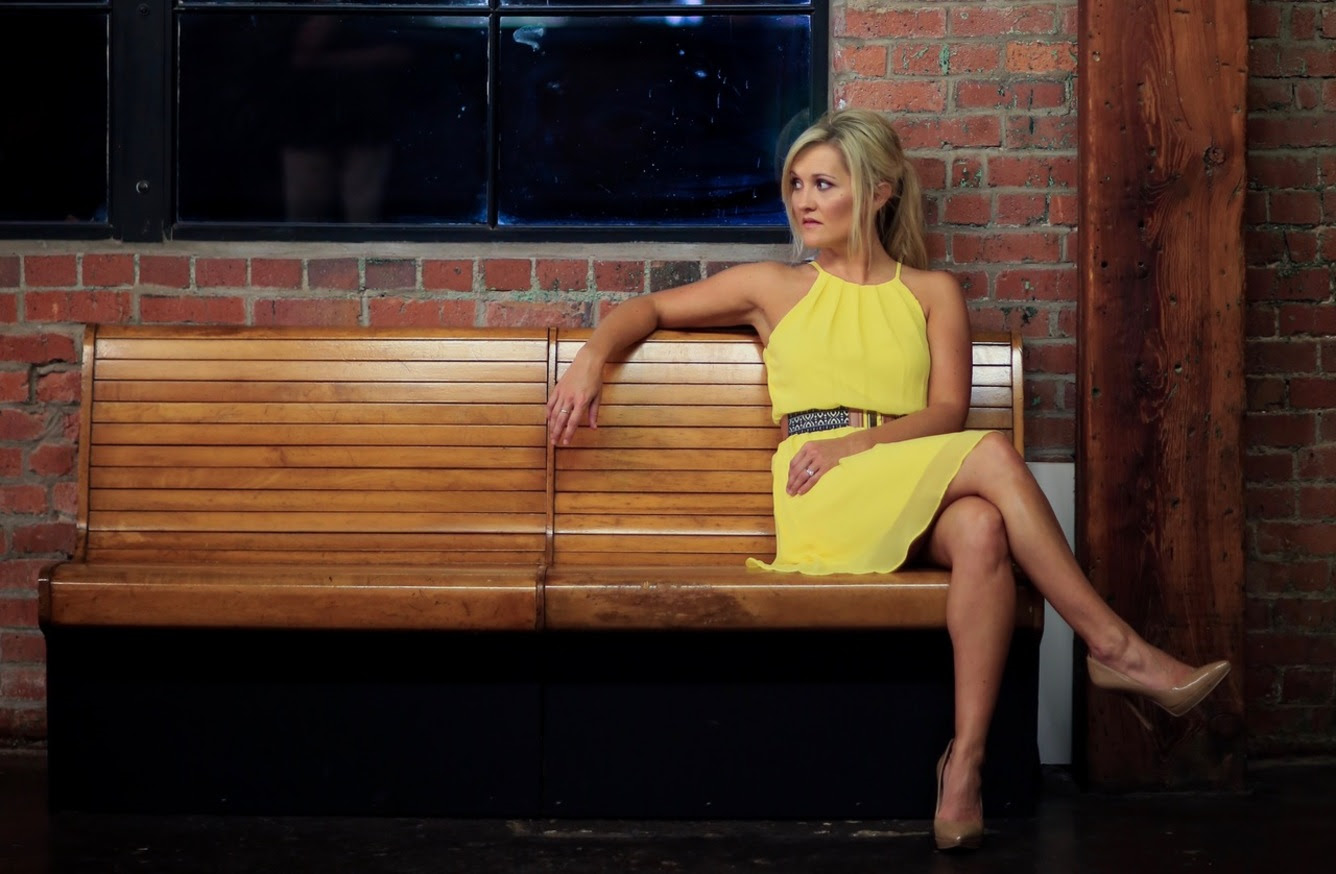 She'll agree that modern country music does tell stories …
"... but not the whole story," she emphasizes. "There's so much more to it than that. Country music has always represented everybody, but lately I think that it's been narrowed down to maybe just one crowd. That means a lot of people aren't hearing songs about their lives anymore."
Every so often there comes along a young artist who fully understands a genre's musical lineage and brings it full circle for those who may only have been exposed to it in a watered down form. Teea is uniquely positioned to accomplish that feat for traditional country, revitalizing a style often thought to be a mere relic of earlier days, and lighting a flame of enthusiasm in audiences.
From her first to her fourth and latest album, Swing, Shuffle & Sway, she draws from a neglected well to nourish her love for what some folks call traditional or authentic country. There's plenty of variety in that genre--Texas two-step grooves, countrypolitan strings, keening steel guitars, songs of praise, and songs of betrayal. On this project, you can hear that and much more.
What's more important is what they share. Tales that touch on real emotion and impart bits of wisdom, based on experiences we've all shared. Melodies that serve the lyrics. In the case of Teea, a performer whose feeling for the songs is complemented by musicians of uncanny skill and empathy.
Let's face it. That's real country music. And no one sings it like Teea Goans. Hot tracks round here are "Go Down Swingin," "It Ain't Nothin'" (duet with Mark Wills) and "A Way To Survive" but there are lots to like in the other 9 tracks.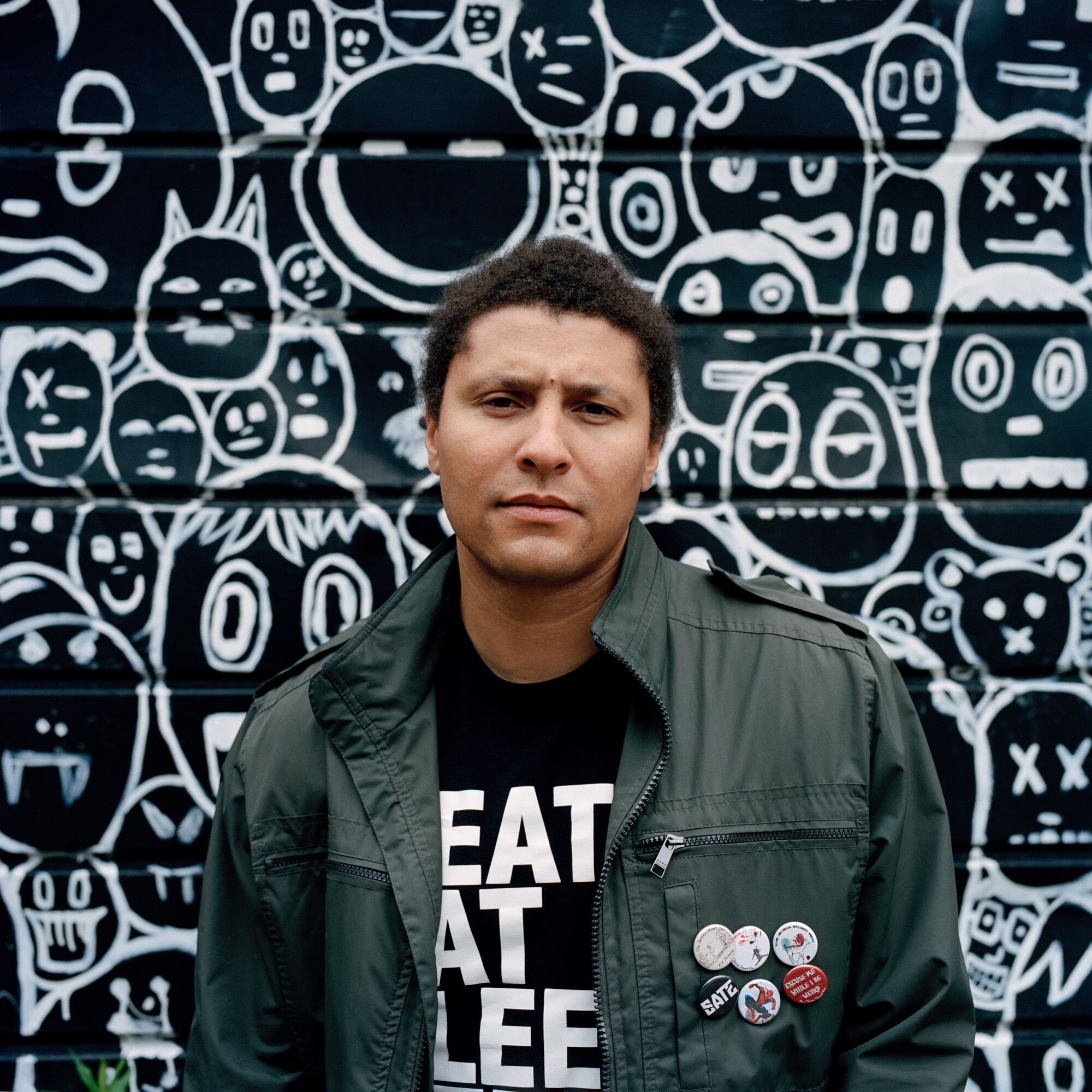 Toronto-born bassist/singer/songwriter, Alex St. Kitts, has trekked around the world performing with Canadian and international acts alike, and now he is thrilled to deliver his own solo project as The Projektor. St. Kitts will share two EPs, which will come together as a full-length album in 2018. Have a listen to the lead single, Fake Castles , which is featured on the first EP – set for release on November 24th.
"I'm really excited about these upcoming EPs – it's my first real step out of the shadows of being a side person and into becoming an artist," says St. Kitts. "It's an opportunity to tell the stories I want to tell, and reach out to people. If you start dancing along to these songs that's awesome too!"
As a professional bassist, St. Kitts has had the opportunity to share the stage with the likes of k-os, Michelle Treacy, SATE, Tony Royster Jr. Jeremy Taggart (Our Lady Peace), Alyssa Reid, Adrian X (Drake), Digging Roots, JP Saxe, Slakah The Beatchild, Chloe Charles, and many more. He has performed at the American Music Awards with Pop-R&B artist, Francesco Yates, and alongside Ed Sheeran at the Much Music Video Awards. St. Kitts has shared the stage with many talented acts and has performed at the American Music Awards with Pop-R&B artist, Francesco Yates, and alongside Ed Sheeran at the Much Music Video Awards. Now diving into his own project as, The Projektor, he is stepping out of the shadows of being a side person. The songs on the upcoming album will surely make a body want to get up and shake it.. Hot tracks round here are Fake Castles, In a Dream, Sweet Surrender.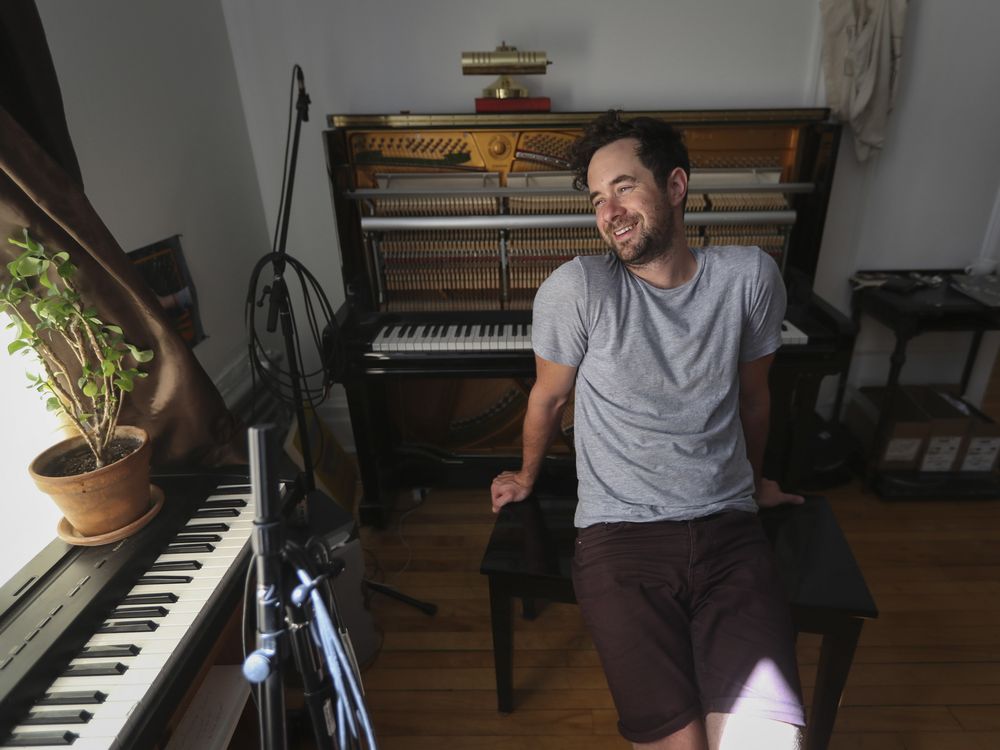 Recently, Jean-Michel Blais shared the 360 video for "Ad Claritatem Domine" from his critically acclaimed album, Il. Directed and produced by DTO Films, who also produced the visual for "Il", the video seeks to recreate the album's cover photograph.
Earlier this year, Blais collaborated with Grammy-nominated electronic producer CFCF in Montreal for Red Bull Music Academy, which led to the two recording and releasing an EP together titled Cascades.
Since last year's release of Il, Blais' single "Nostos" has been streamed nearly 17 million times on Spotify, hitting #1 on Hype Machine's Popular chart twice, and #14 on Spotify's Global Viral chart. The album debuted #1 on the Canadian Billboard Classical chart was long-listed for a Polaris Music Prize, and landed on TIME Magazine's top ten albums of 2016. Blais participated in Nils Frahm's International Piano Day with a performance for the CBC and completed a month-long residency at the Art Gallery of Ontario.
Blais recently performed in Paris at MaMa Festival and is back in North America for a string of dates that includes an engagement in Toronto on November 26 at Harbourfront Centre . The 31 year old Montrealeris is among a growing group of experimental pianists working far outside the jazz parameters and the debut album highlights this, especially in the way he lingers on piano textures. and leads the way with moods.
PERFORMANCE DATES
Nov 18 - Montreal, QC - Theatre Rialto
Nov 26 - Toronto, ON - Harbourfront Centre
Nov 30 - Quebec, QC - Grand Théatre de Quebec
Jan 20 - Ottawa, ON - First Baptist Church
Feb 8 - Brive, FR - Theatre Les Treize Arches
Mar 24 - Cowansville, QC - Eglise Emmanuel
Apr 15 - Ste Genevieve, QC - Salle Pauline-Julien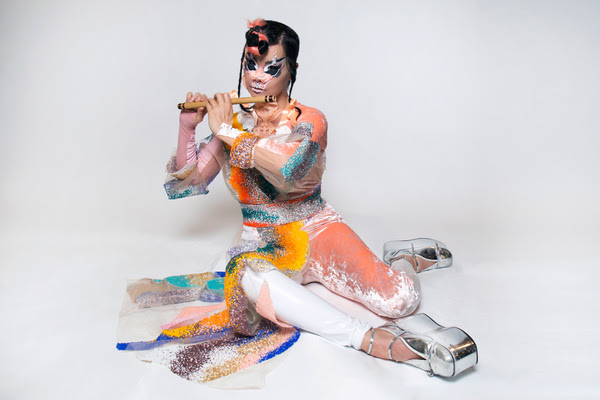 Utopia is the ninth studio album from Björk, out November 24 via One Little Indian Records.
The album is written by Björk with five of the 14 songs co-written by Arca and one of the songs co-written by Sarah Hopkins. All of the songs except one is co-produced by Arca. One of the songs is co-produced by Rabit. Björk formed a twelve piece Icelandic female flute orchestra, which she arranged for and conducted. She also wrote an arrangement for Hamrahlíðarkórinn, a choir conducted by Þorgerður Ingólfsdóttir. The album was edited and structured by Björk on Protools. It was engineered by Bergur Þórisson, Bart Migal and Chris Elms. It was mixed by Heba Kadry and Marta Salogni and mastered by Mandy Parnell.
The album cover was created by Jesse Kanda, in collaboration with Björk, James Merry and makeup artist Hungry. The rest of the album artwork will feature new digital illuminations and typography from MM Paris.
In a statement on her Facebook to announce the album she wrote:
I am so overwhelmingly humble while announcing my album utopia is coming out end of November, I can´t wait for you to hear it . this is the cover made by the warm extraordinary talented Jesse Kanda and was assisted by me, James Merry and Hungry . thank you for telepathically getting me !! over the moon and jupiter gratitudes to magical Arca for making the music of this album with me : what a profound and nourishing trip this has been !!! thousandfold appreciation and headbowing . hope you like it, warmth , björk
Björk will also be the first artist to use cryptocurrency in a meaningful way, making her album available to pre-order and buy with Bitcoin (BTC), Audiocoin (ADC), Litecoin (LTC) and Dashcoin (DASH) - all now valid currency in her online store.
The first track from the album was released last month titled "The Gate" and with video directed by Andrew Thomas Huang. In usual Bjork fashion, the single won't necessarily relate to what else is on the album but ain't that why we love her?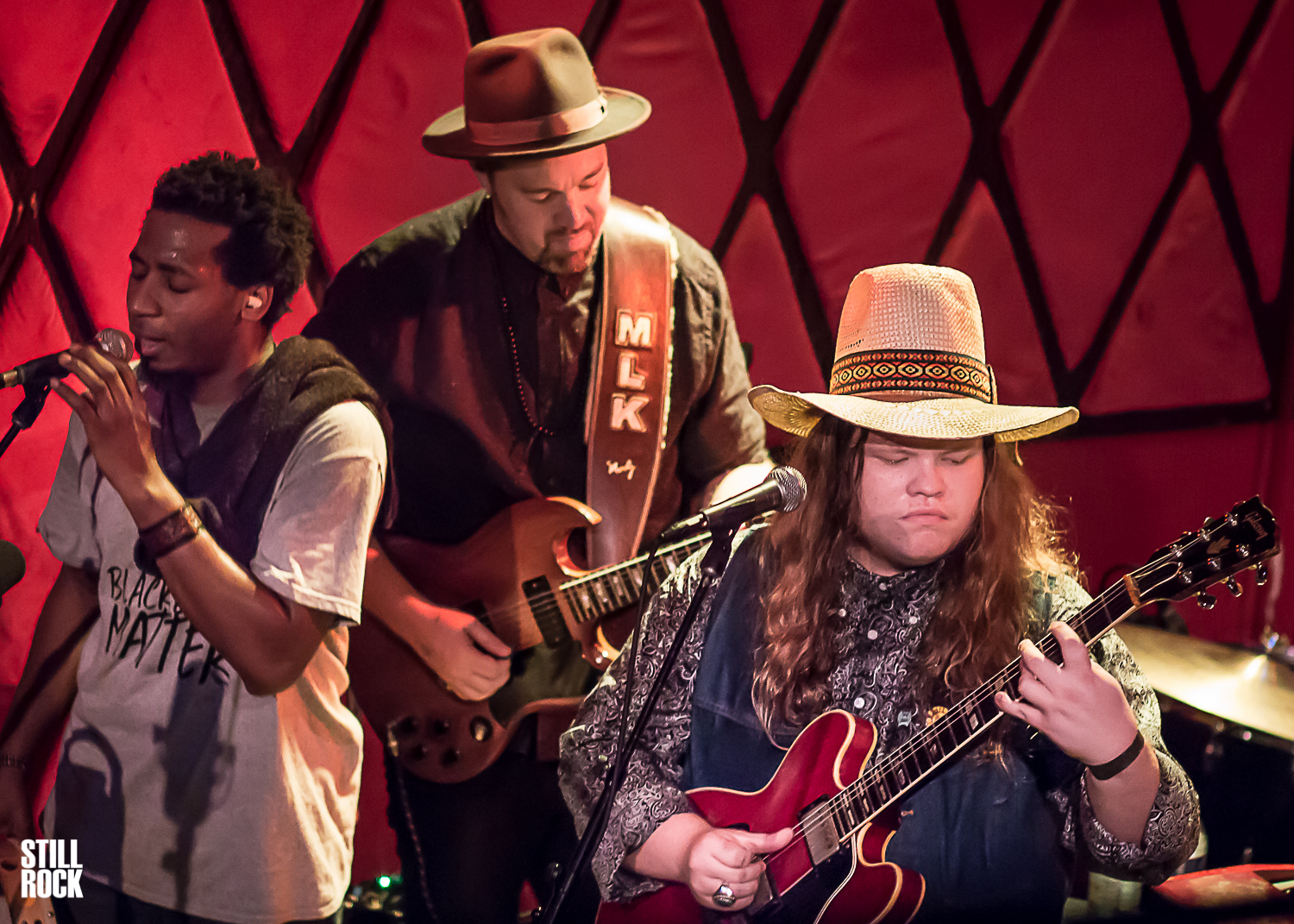 The young guns of The Marcus King Band have released a new four-song collection titled Due North EP, out now via Fantasy Records. The EP is now available for purchase and streaming at retailers. The digital-only EP consists of three songs the band recorded during their sessions at The Carriage House Studio in Stamford, Connecticut, for their sophomore album, The Marcus King Band, with producer, Warren Haynes, and a fourth live recording: an epic 15-minute medley of the band's Sharry Barry, Sliced Milk (Jeff Sipe cover), 25 Or 6 To 4 (Chicago cover), I'll Stay (Funkadelic cover), and Gloomy Sunday (famously covered by Billie Holiday).
"The Due North EP is a love note from the band of words we didn't get to say," explains frontman, Marcus King. "Songs that are a big part of our live repertoire that we would like to share with everyone. Also included is a recording of the 'Sharry Barry' medley from Chicago last winter to give a taste of MKB recorded live."
In addition to Sharry Barry, the EP features two other original compositions, What's Right and Slip Back, along with a cover of the Marshall Tucker Band's, This Ol' Cowboy. Recently, The Marcus King Band hosted their own music festival, The Marcus King Band Family Reunion, which took place on October 6 and 7 at Pisgah Brewing in Black Mountain, NC and featured artists like Blackberry Smoke, Jaimoe's Jasssz Band, David Shaw, Muddy Magnolias and more.
Late last year, the band released their sophomore, self-titled album on Fantasy Records. This year, they made their network television debut on CBS This Morning Saturday where they performed Rita Is Gone and Ain't Nothin' Wrong With That . Marcus King made the cover of Guitar Player Magazine in August of 2017 as one of "10 Young Players Spreading The Gospel of Kick-Ass Guitar."
Throughout 2017, The Marcus King Band has toured non-stop across the US and Europe several times and has performed at The Ride Festival, Red Rocks Amphitheatre, Lockn' Festival, Fuji Rocks Festival and many more.
Tour Dates:
November 11: The Maple Leaf in New Orleans, LA
November 22: Mobile Civic Center in Mobile, AL
December 15: The Tabernacle in Atlanta, GA
December 16: The Tabernacle in Atlanta, GA
December 27: Theatre of Living Arts in Philadelphia, PA
December 28: Gramercy Theatre in New York, NY
December 29: Gramercy Theatre in New York, NY
December 30: Palace Theatre in Albany, NY
December 31: Baltimore Sound Stage in Baltimore, MD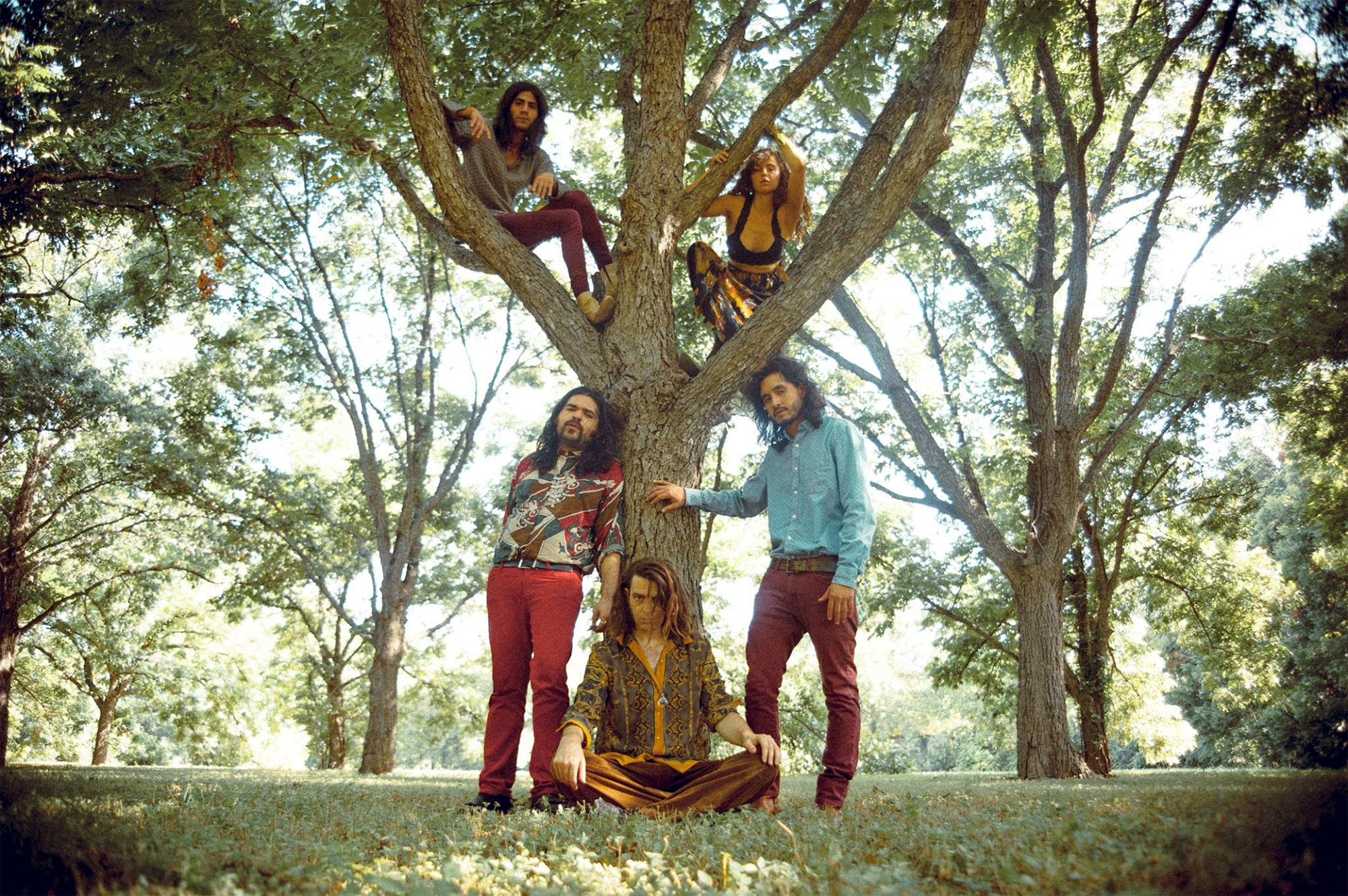 Finally, let's have their publicist tell us all about Austin freakoids The Sun Machine.
"It is a 5 piece Schitzo Pop band from Austin, Texas. Inspired by the spooky and psychedelic sounds of the '60s and classic rock n roll music, they've formed Third Coast Surf music for your cerebral cortex. The band features Nathanael Rendon (Lead vocals, Guitar), Jese Hernandez (Vocals, Percussion), Levi Murray (Vocals, Guitar), Emily Kolb (Vocals, Bass), and David Cortinas (Keys).
Their new album Turn On To Evil will be out November 22nd. The record was recorded at the Electric Church in 2015-2016. The Album is a collection of stories and cautionary tales of the Austin underground nightlife and is a mixture of garage surf, '60s soul and Texas psych. They affectionately refer to this sound as the "Third Coast Surf." With an emphasis on spooky grooves and lofi tones, the concept is '50s/'60s revival music. Some of The Cramps in there too.
They will have an album release show on November 22nd at Barracude Austin with Frankie and the Witch Fingers, Lake of Fire, and Peyote Coyote.
Y'all have been warned.