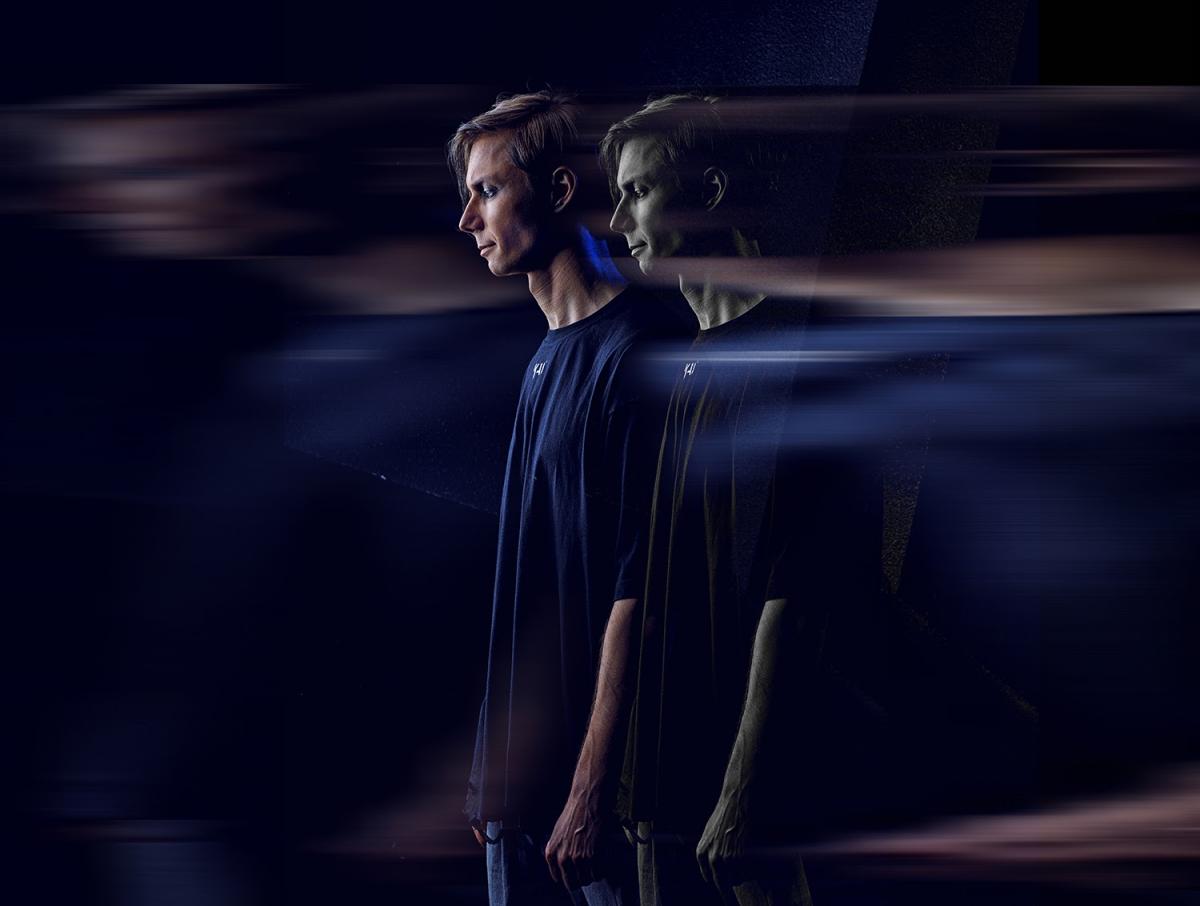 Fri Feb 28, 2020
Born and raised in a closed military city in Russia,  a global nomad currently resident in Milan, Italy, experimental electronic producer Ka Fu has joined forces with Lama's Dream on 'Rain Catcher (Ka Fu Remix)' released on the 14th of February, via Alae Records. Ka Fu's interpretation of the title track from Lama's Dream's new EP Rain Catcher appears alongside remixes by Tuba Twooz and Alae Records founder Ivan Latyshev. In 2019, he burst onto the scene with his album Encoding: Master, an eclectic collection of tracks characterized by Ka Fu's well-paced production and ability to convey a sense of unyielding forward motion through his sound. The album boasts mixing credits by Klas-HenrikLindblad (Anja Schneider, Rodriguez Jr., The Presets) from Berlin BlackHead Studios and received support from Data Transmission, XS Noize, Child Of House and Progressive Dreamers amongst others.
Founded in 2018, Lama's Dream is the unique vision of experienced DJ and producer Denis Brunich. In cooperation with different live musicians around the world, he creates distinctive downtempo dance music, interweaving a story within each track and filling it with extraordinary purpose and meaning.
Ka Fu's sound is muchly inspired by the likes of Depeche Mode and, more recently, wave music heavyweights Noah B and Kareful. The remix is an amalgamation of experiences, interests and talents, drawing parallels to the organic-meets-electronic sounds of Boards of Canada, Bonobo and Koresma.
'Rain Catcher (Ka Fu Remix)' is a deep and contemplative offering showcasing Ka Fu's ability to craft immersive soundscapes. Pairing the intricate organic guitar work of Lama's Dream with crisply edited samples, he carves out a space for each sonic element to take root and bloom as the track progresses. A commanding bassline flows beneath slippery synths, sweeping percussion and ethereal vocals. Small gestures string together as the track gradually warms and fills out, suspending the listener in a blissful state.
Of the remix, Ka Fu says: "The original tune itself is a piece of art and the remixes from other artists like Ivan Latyshev were on a super high level so that was a real challenge for me. That's why I decided to go the other way when creating my vision. I basically repeated my meditation practise and recalled the sounds that were born in my head during this mind silence mode. So that's how the main element came out - the bassline - deep and on a certain frequency that corresponds to my internal breathing sound so I've just recorded it into my mind and then put in notes. So all the rest came out around this centre bassline flow and literally the whole creation process I was floating and talking with that lower frequency melody… Such a unique experience - the song created by feelings and not by specific rules."
Watch 'Lama's Dream' here: https://www.youtube.com/watch?v=QLJRtjrs7YU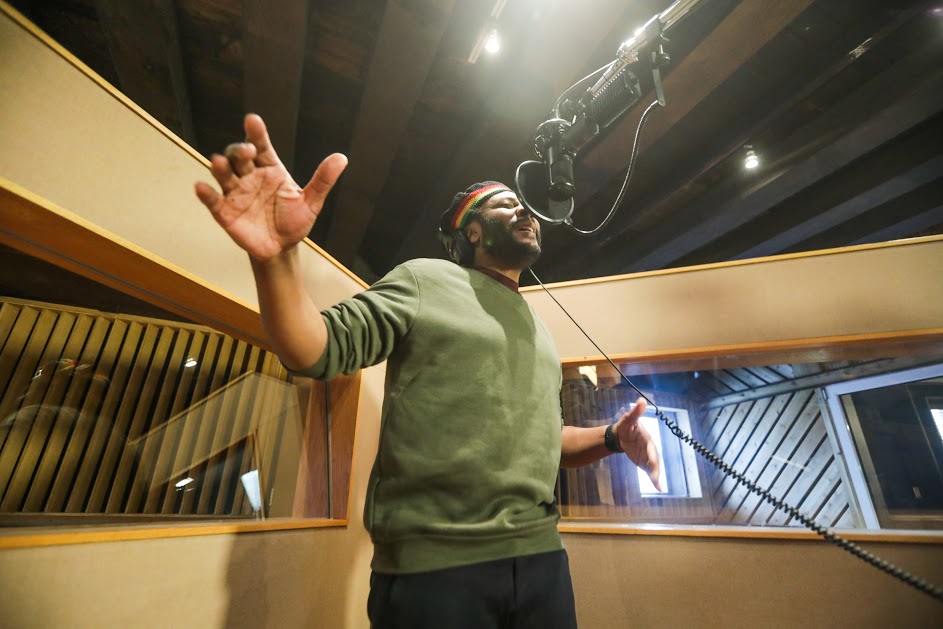 Onto jammin' inna JA style, singer-songwriter Jonathan Emile, born in Quebec of Jamaican origins, delves deep into his roots with his first reggae album, Spaces-In-Between, released on Montreal record label MindPeaceLove. Spaces-In-Between stands out as the first Quebec production to be distributed by the legendary distribution company founded by Bob Marley, Tuff Gong International. The album borrows many styles of Jamaican music, from acoustic and traditional roots to reggae-pop as well as contemporary and urban Dancehall sounds, influenced by dub and hip-hop.
 Spaces-In-Between features 10 original compositions and was produced by well-known Montreal musician Paul Cargnello (Wesli, Lakes Of Canada, Satellites), along with his brother Christopher.  Two 'pre-release' singles off the album have already been well received by media internationally: the energetic Savanna, and the gospel-folk influenced acoustic ballad Moses.
With a third single, A Likkle More, Jonathan's versatility and creativity continue to shine.  In Jonathan's words, "Try A Likkle More, is a song about how time and effort equal love. In patois, "a likkle more" or "a little more", means "see you later" or "au revoir". In the lyrics, I play on the idea of time and love as a participatory action rather than an emotion or a passive state. Jamaica in itself is a colour filled phenomenological experience. The roots riddim with its easy skank and swaying guitar and bass are set at the speed of rural Jamaica. You can hear the one drop against the slow crash of waves. The guitar melody opens and closes the song like a storybook."
The Try A Likkle More video is an ode to the Jamaican diaspora that explores the concept of family, love and generational memory. Like Savanna and Moses, the video for Try A Likkle More was shot in Jamaica in the parish of Westmoreland, in Savanna-la-Mar (his family's hometown) as well as in Negril, with a Canadian-Jamaican film crew.
In the video, a young couple visits Jamaica as tourists who are familiar with the landscape. This is juxtaposed with the storyline of an elder showing her granddaughter how to make the traditional national dish of ackee and saltfish. Food is used as a cultural connection point. The careful ritual associated with cooking allows us to transport our cultures to different places and through time itself.  "Try A Likkle More is true reggae, vibrant and chill, energized and reminiscent. It's familiar and new all at once." Jonathan explains. "Reggae music was always present in our home: it is soothing, spiritual and revolutionary. It's always in resonance with my soul."
Listen to the single 'Try A Likkle More' here:https://www.youtube.com/watch?v=NnBWJ-jONIU
This crew keeps making a strong case for a retro rock revival. American alt-rock "supergroup"Beauty in Chaos presents their new single, 'A Kind Cruelty' featuring. Curse Mackey. This is the first taste of Beauty in Chaos' forthcoming full-length album 'The Storm Before The Calm', to be released on May 22 via LA-based label 33.3 Music Collective.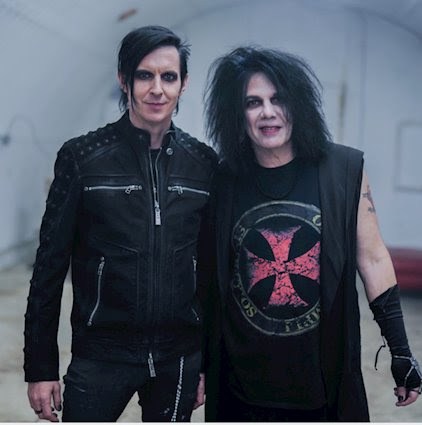 Beauty in Chaos is the brainchild of guitarist Michael Ciravolo. Originally from New Orleans and now based in Los Angeles, he is best known as President of Schecter Guitar Research. He also played guitar in Human Drama for 30 years, in addition to playing live and recording with Michael Aston's Gene Loves Jezebel since 1998.
This single follows 'The Delicate Balance of All Things' featuring The Mission frontman Wayne Hussey, the first single released off this album.
"When Michael Rozon and I finished this music track, I was a bit of a loss for who I should approach about singing this one. Two different friends, Mark Thwaite (Peter Murphy/The Mission) and Steven Seibold (Hate Dept.) both suggested Curse Mackey.  I didn't think I knew him, but it turns out our paths had crossed in our 'other lives' in the musical instrument world.  I thought his voice would be a great fit, and I especially liked his lyrical sense.  We hit it off well and I really enjoyed working with him on this song and video, and I do look forward to evolving him in future BIC," says Ciravolo
The accompanying video was filmed and directed by Vicente Cordero, edited by Leslie Gladney, and produced by Industrialism Films.
"This is the ninth video we have done with Vicente Cordero and Industrialism Films.  I certainly strive to make each one unique, as with BIC not being a band in the traditional sense, the videos are really our 'face'.  Since it is my goal to make this new album a bit darker than 'finding beauty in chaos', I felt 'a kind cruelty' really lent itself to going full-on darkwave.  I wanted it to be dark yet fun … even with some tired and true symbolisms and attire!  It's a bit tongue n' cheek … or would that be teeth in the skin?"
Austin's Curse Mackey is a prominent performer on the darkwave, post-punk and industrial music scenes. He is known for his prominent participation in PIGFACE and ongoing stints with My Life With The Thrill Kill Kult, plus past projects Evil Mothers and Grim Faeries. In 2019, Mackey released his debut solo album 'Instant Exorcism', featuring an appearance by Ronny Moorings (Clan of Xymox)'. Mackey has also collaborated with such luminaries as Ogre (Skinny Puppy), Martin Atkins (Ministry/Killing Joke), En Esch (KMFDM), Genesis P-Orridge (Psychic TV), Danny Carey (Tool), and Mat Mitchell (Puscifer).
'The Storm Before The Calm' album will be released in late spring 2020 via 33.3 Music Collective. As with the two albums released to date, it will be available at www.beautyinchaosmusic.com/music-store, as well as Bandcamp. Musicians on the band are Curse Mackey– vocals, Michael Ciravolo - guitars and textures, Michael Rozon - bass, piano and synth, Dirk Doucette– drums.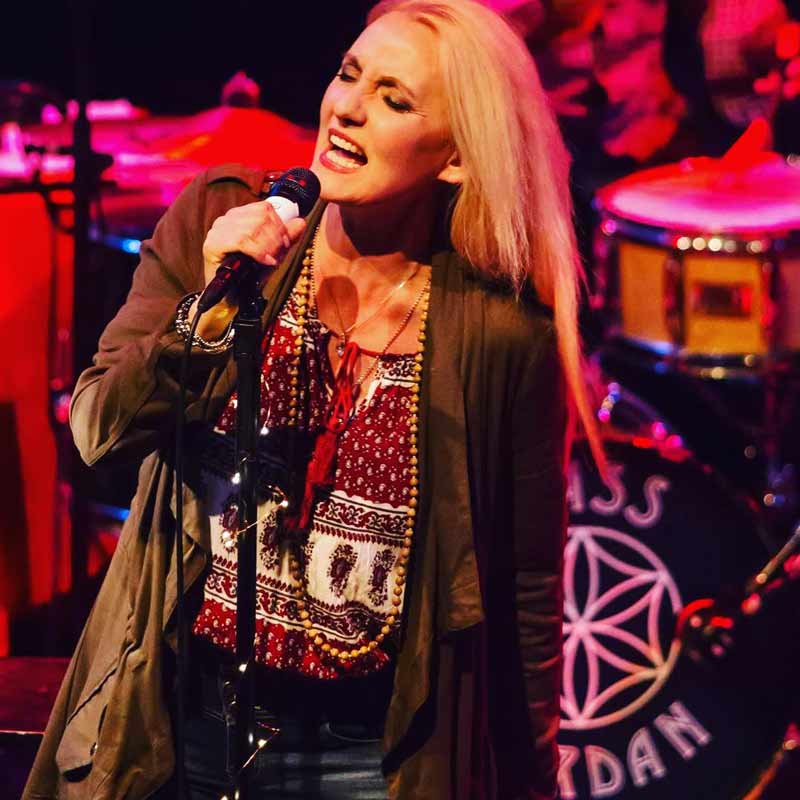 They don't come sassier than Sass Jordan, one of the premiere female singers in Canadian rock history, a seller of over one million albums worldwide. These days, she's moved away from balls-to-the-wall rock in favour of rediscovering the blues. While the blues has often coloured some of her material, this is the first time she has focused exclusively on creating an album of songs in this tradition, that showcases her talent as a Blues singer. As Jordanacknowledges: "The blues has always been a huge part of my life. It's a big part of what I grew up with. It's been there throughout my entire career."
Her first blues album arrives in raw, earthy style on the solid Rebel Moon Blues, out Friday, March 13 on Stony Plain Records. Co-produced with D#, it's the Juno Award-winner's ninth studio album and first release in nearly a decade. More crucially, it's also a watershed that charts a new course in Jordan's musical voyage while tracing her love of the blues back to its source. The album features eight songs, freshly interpreted and given the Sass Jordan treatment with her band the Champagne Hookers: guitarists Chris Caddell and Jimmy Reid, bassist Derrick Brady and drummer Cassius Pereira, augmented by blues harp master Steve Marriner and keyboardist Jesse O'Brien.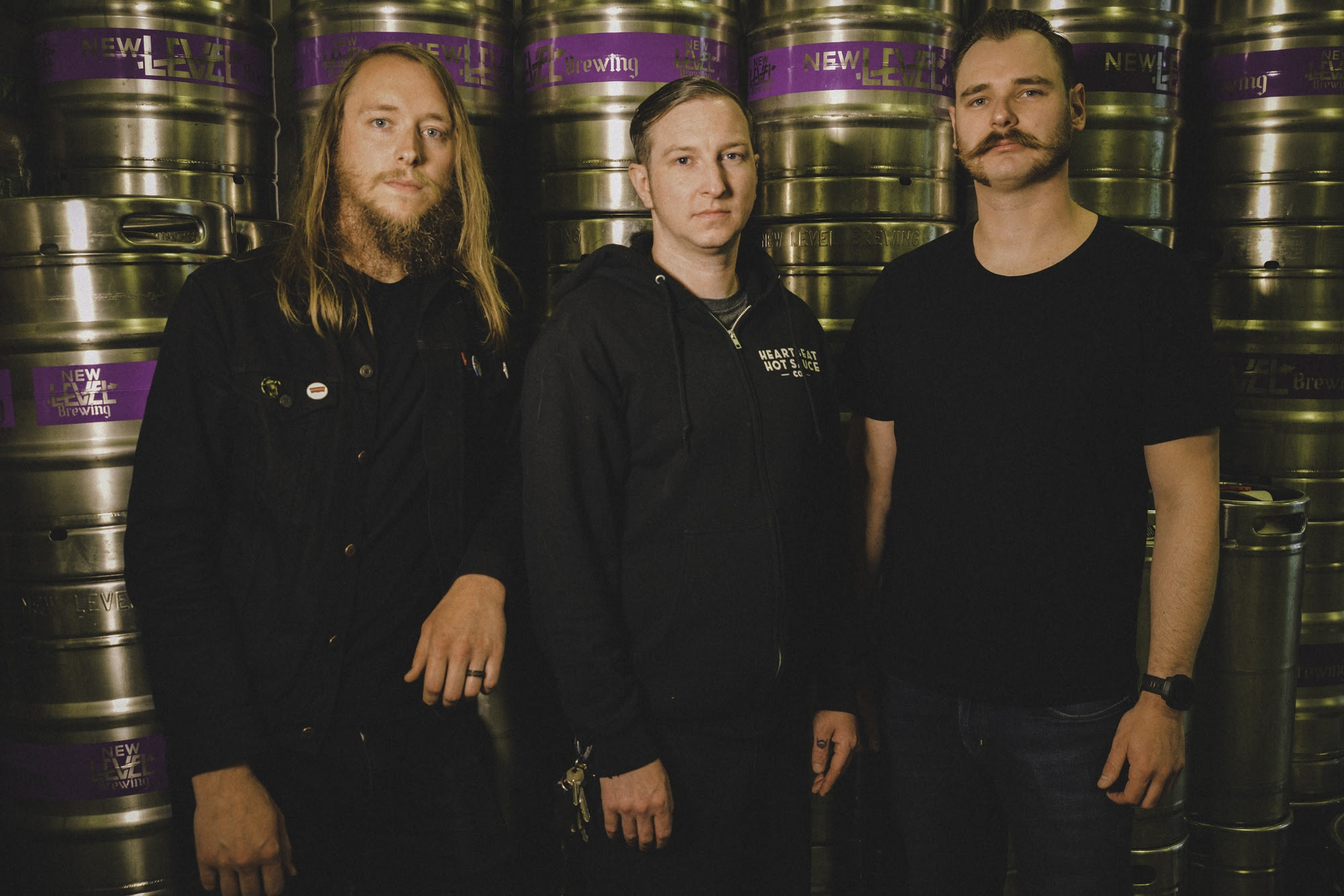 If you've ever dreamed of a brand that bridges the gap between Black Sabbath and Thin Lizzy, Calgary's riff wizards Woodhawk is for you.  The melodic power trio will be trekking across Canada in support of their latest album "Violent Nature." The tour will kick off in Vancouver on March 26th and wrap up in Nelson, BC on May 23rd.
The band comments: "We're thrilled to be hitting the road in Canada again. This will be our largest Canadian tour yet, going from coast to coast. Always happy to get to some new places and meet some new people, and return to our favourite places. We were thrilled with how well our latest record 'Violent Nature' did in Canada, so it only felt natural to roll into as many cities as possible. See you at the gig!
Woodhawk's sophomore full length "Violent Nature" steps away from the science fiction themes evident on their previous release 2017's "Beyond The Sun" and takes a more therapeutic turn. Putting a lot of time and production into the new album with producer Jesse Gander (Rain City Recorders), Woodhawk has worked really hard to capture the energy and push and pull of deep emotion.
"On previous efforts, we wrote from a science fiction standpoint. It's where we all were at, at the point in our lives and reflected what we wanted to say and represent. Now, we believe in honesty and find the therapeutic side of music. This album has been an expressive, honest view in to our lives over the past 2 years."
"Violent Nature" is available on Woodhawk's Bandcamp, Spotify, Apple Music, and all major music platforms.
Woodhawk - "Violent Nature - Canadian Tour"
March 28 - Kelowna, BC - Doc Willoughbys
April 1 - Calgary, AB - Ship and Anchor
April 2 - Lethbridge, AB - The Owl Acoustic Lounge
April 3 - Regina, SK - The German Club
April 4 - Winnipeg, MB - The Handsome Daughter
April 6 - Sudbury, ON - The Asylum
April 7 - Windsor, ON - Phog Lounge
April 8 - Hamilton, ON - The Casbah
April 9 - Toronto, ON - The Monarch
April 10 - Ottawa, ON - House of TARG
April 11 - Montreal, QC - Turbo Haus
April 14 - Quebec City, QC - L'Anti
April 15 - Saint John, NB - Taco Pica
April 16 - Fredericton, NB - The Capital Complex
April 17 - Halifax, NS - Gus' Pub
April 18 - Moncton, NB - The Caveau
April 20 - Oshawa, ON - TBD
April 21 - Sault Ste Marie, ON - Loplops
April 22 - Thunder Bay, ON - Black Pirates Pub
April 23 - Brandon, MB - The 40
April 24 - Saskatoon, SK - Amigos Cantina
April 25 - Edmonton, AB - The Aviary
May 22 - Invermere, BC - Ullr Bar
May 23 - Nelson, BC - The Royal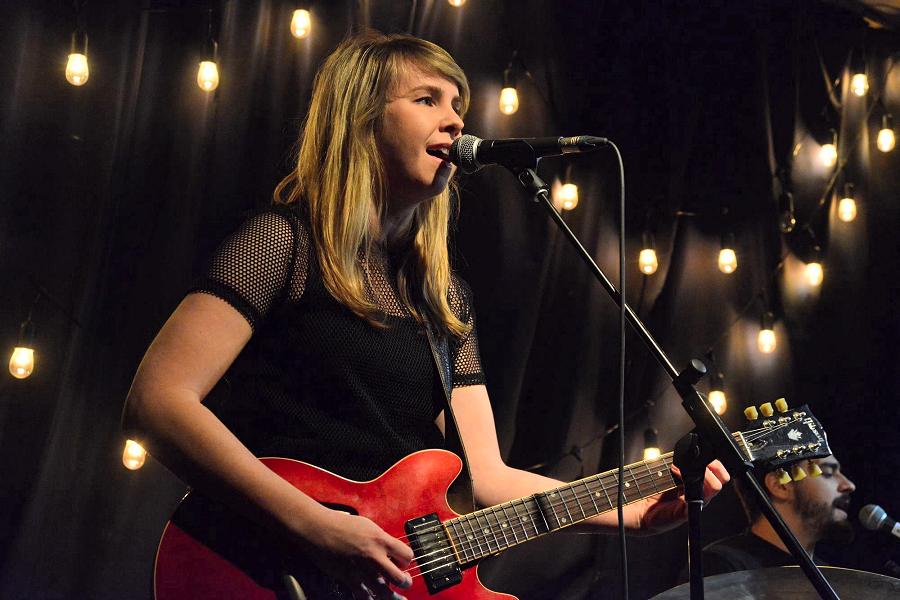 BITS'N'PIECES Gary Kendall and Mike Fitzpatrick, best known as the propulsive rhythm section driving the legendary Downchild Blues Band continue their residency at Alleycatz, Sunday afternoons 3-6pm. Working under the banner, Big Groove, the bassist and drummer perform weekly with a rotating roster of fine blues musicians.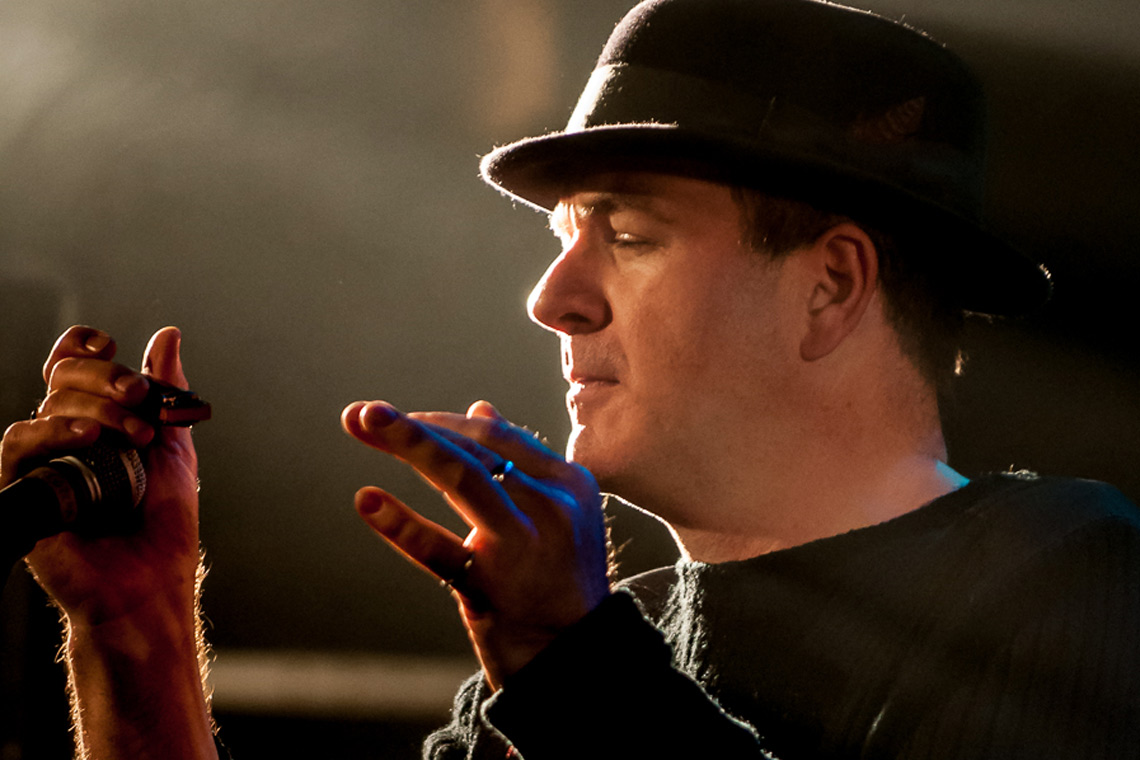 March goes like so: Mar.1-Doctor Nick & Dan Mckinnon, Mar.8-Darran Poole & Richard Thornton, Mar.15-Raoul Bhaneja & Darren Gallen, Mar.22-Emily Burgess & Jesse Whiteley, Mar.29-Paul Reddick & Kyle Ferguson…….……Neil Young on tour this summer? No dates yet but here's what the man had to say.  "We have been looking at booking the Crazy Horse barn tour," Young wrote. "Many of the old places we used to play are gone now, replaced by new coliseums we have to book a year in advance and we don't want to go to anyway. That's not the way we like to play. It sounds way too much like a real job if you have to book it and wait a year, so we have decided to play the old arenas – not the new sports facilities put up by corporations for their sports teams."
He described those new buildings as "largely soulless" and said they "cost a fortune to play in."We don't like the new rules," Young added, along with a listing of 30 venues that have been demolished as well as 31 that haven't. "If you are looking for us on our Crazy Horse Barn Tour, we will hopefully be in one of the existing areas. Hope to see you there. News coming pretty soon!"…..Oakland Stroke Paradise Theatre Toronto Feb. 28 6pm….Royal Tusk The 27 Club Ottawa, Feb.28 8pm…… Matt Andersen Casino Nova Scotia, Halifax, Feb.28 8pm…..Thundercat Vogue Theatre, Vancouver, Feb.28 7.30 pm…
Support live music. It's good for the soul.