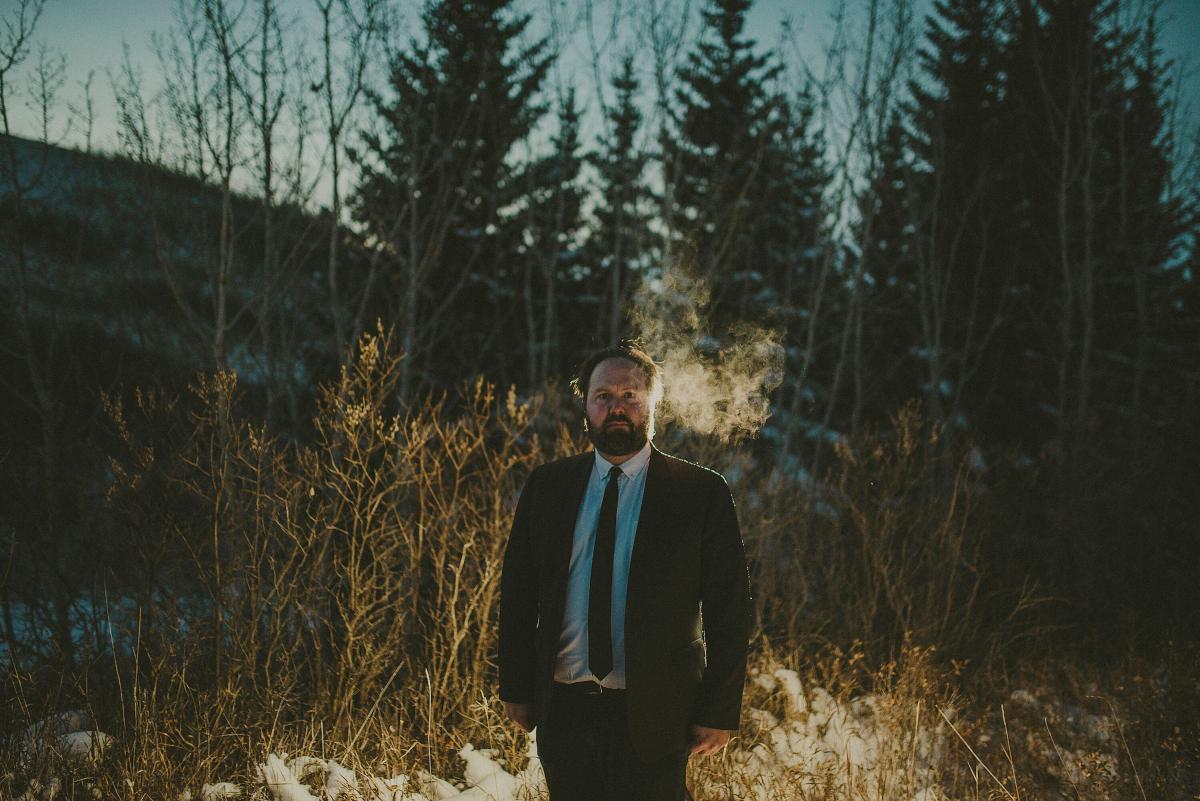 Fri Feb 02, 2018
Regina-based singer/songwriter Ryan Hicks is set to release his 2nd full-length album February 9th, Video for the first single and title track 'Pulsing Colours' is premiering exclusively on Live in Limbo.
Ryan Hicks makes melodic, cinematic alt-pop music which he describes as "if Paul McCartney, Brian Wilson and the Fleet Foxes made music for a David Lynch film". Since the release of his critically acclaimed debut album Prairie Ocean in 2014, Ryan has been hard at work on his sophomore release Pulsing Colours. The album is a concept record of all of the thoughts, moods and emotions that can come to us at night.
Pulsing Colours was inspired and written in tribute to Ryan's stepmother, who took her own life in December 2014. Her loss made Ryan dig inward and look for meaning and his place in the world.
"My stepmother died of depression and was discovered by my dad in their home," says Ryan. "Her loss was heartbreaking. After her death, it made me do some soul searching and think about my place in the world. What am I giving back? What is the purpose of creating? Where do I belong? What have I done with my life to make the world a better place? These are big questions, for which I found no answers. But what it did do is push me to make an album from the heart and musically address some of these questions."
Pulsing Colours is a record about all of us finding our way in the universe. While the album deals with loss, it also gives a message of community, survival, love and hope. With the release of the captivating first single 'Pulsing Colours', Ryan Hicks sets the tone for the journey that he intends to take the listener on with his new record.
"This album came to me with just as strong visuals and moods as it did melodies and lyrics," says Ryan. "I was really inspired by David Lynch's work, specifically Twin Peaks, and wanted to channel some of that world's wonder, mysticism, humour, darkness and craziness. When I wrote the song, I imagined the song being sung from the perspective of a moon far away from other planets. Cold, silent, still and alone. This is a metaphor for how some people live their lives. It might not sound like it, but really it is a love song about someone coming into your life and making sense of all things. While you might not have all of the answers, you find the world is good and right when you are with them. This goes beyond romantic love, as there are people in my life who I feel bring clarity to the world when I am with them."
Ryan Hicks Upcoming Tour Dates
February 9 - Regina, SK - The Exchange - Album Release Show ( Ticket Link )
February 10 - Calgary, AB - Cornerstone Music Cafe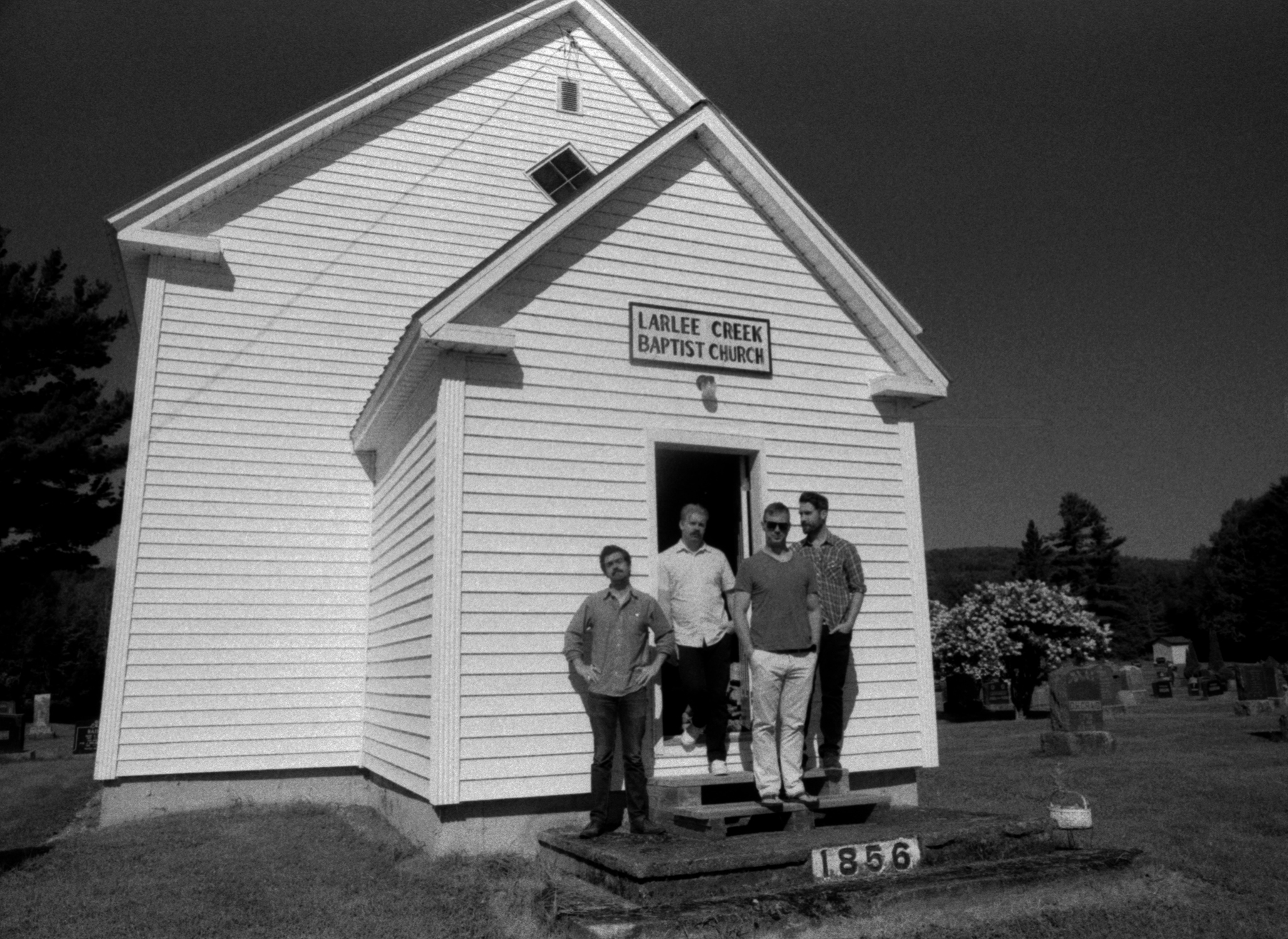 The Olympic Symphonium is sharing another new track from their upcoming album, Beauty In The Tension, due out next month via Forward Music. "Thanks A Lot" " is simply the lemonade I made after getting tossed an obscene amount of lemons. Thanks a lot, life," says songwriter Dennis Goodwin. "Sometimes life gets really confusing. Sometimes things just fall apart. Without warning. Without reservation. Beyond our control and understanding, we'll get a stick in our spokes. We'll get stuck in our tracks and have an awfully shaky ride going forward. But we have to go with that flow. However weird, random and uncomfortable that flow may be, it owns us."
Due out next month, Beauty In The Tension is the result of rural isolation, small comforts, and the discovery of two pairs of Dark Side Of The Moon pajama pants.
For six days last winter, Nick Cobham, Kyle Cunjak, Dennis Goodwin, and Graeme Walker holed up in the legendary Old Confidence Lodge studio in Riverport, Nova Scotia to focus on 13 new compositions. Working long days with the help and stamina of engineer Diego Medina, the band laid down a batch of songs that were road-tested and ready to be captured in this magical Oddfellows Hall-cum-studio.
 Delicious home-cooked meals and harmony vocals were provided by Jennah Barry, a fellow resident of Nova Scotia's south shore, and additional instrumentation was provided by Michael Belyea (Jenn Grant), Tim Crabtree (Paper Beat Scissors), and composer / arranger Drew Jurecka. Sonic inspiration came from Pink Floyd, guitarmonies, and Chicago power-ballads.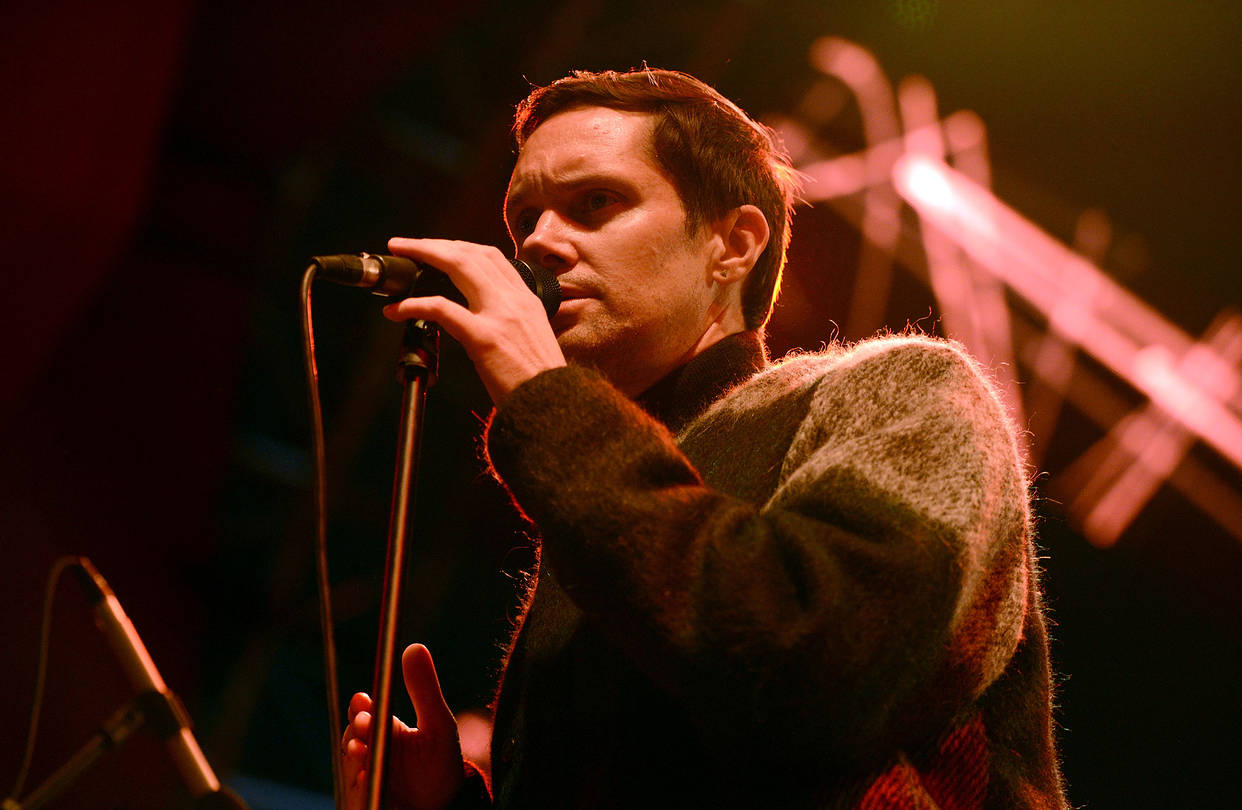 Boudoir friendly r'n'b unit Rhye's got a new cookie, Blood, out Feb.23 It follows their 2013 acclaimed debut, Woman, which received immediate praise and was longlisted for a Polaris Music Prize, while messing up satin sheets all across the land. First new single, Please, is reaching over 3.1 million streams on Spotify. Rhye was originally an R&B musical duo based in Los Angeles, founding members being Canadian singer Mike Milosh and Danish instrumentalist Robin Hannibal. The band toured for three years after releasing Woman, selling out venues and packing in festival sets at Coachella, Pitchfork, and a highlight concert in Denmark accompanied by a 49-piece choir. Rhye is now all about Milosh, who grew up in Toronto's Bayview and York Mills neighbourhood and who has written, performed and produced much of the album on his own.
Some themes on Blood examine the state of the world, political turmoil, and racial tension, and each album has been influenced by a different place Milosh has lived over time. He is very socially conscious and interested in concerns around global healthcare, social and political issues, and he has a lot to share on these topics – including what it is like to be a Canadian living in the US in its current political climate. He's well-versed on the technical aspects of production as well and comes from a classically-trained background – Milosh played cello as a child, and performed in the Royal Conservatory Youth Orchestra. His father is a violinist, and he would practice with him, as well. A mosaic of emotive piano keys, physical percussion, buzzing analog synths, and expansive vocals, Rhye find humanity in musicality. Driven by this approach, the group quietly transformed into a phenomenon with the arrival of their 2013 debut, Woman. The record garnered acclaim from Rolling Stone, Spin, and Pitchfork who dubbed it Best New Album. Open would concurrently accumulate over 44.5 million Spotify streams, while The Fall surpassed 24.7 million As the band began writing in 2016, this expansive live show indelibly impacted their second full-length album in 2017. The first single, Please, siphons a gorgeous vocal plea through a kaleidoscope of sparse percussion and piano that's simultaneously stirring, stark, and sensual. It's a new musical experience. It's Rhye. "We've spent the last few years on the road translating the Woman album from a bedroom project into a full live experience. With BLOOD, it's been the opposite process; the music and sounds were really born out of the live environment and are built for performance," commented Milosh. "It takes a lot of courage to be vulnerable in front of an audience night after night. I use the same courage on every song on this record.
Rhye Tour Dates
February 22 Miami,FL The Ground 
February 23 - Orlando, FL - The Social 
February 24 - Atlanta, GA - Terminal West
February 26 - Washington, DC - 9:30 Club 
February 27 - Philadelphia, PA - Union Transfer 
February 28 - Boston, MA - Paradise 
March 2 - Brooklyn, NY - Brooklyn Steel 
March 3 - Montreal, QC - Corona Theatre 
March 5 - Toronto, ON - Massey Hall 
March 6 - Detroit, MI - El Club 
March 8 - Chicago, IL - Thalia Hall  
March 9 - Minneapolis, MN - Fine Line Music Club 
March 17 Los Angeles, CA - Orpheum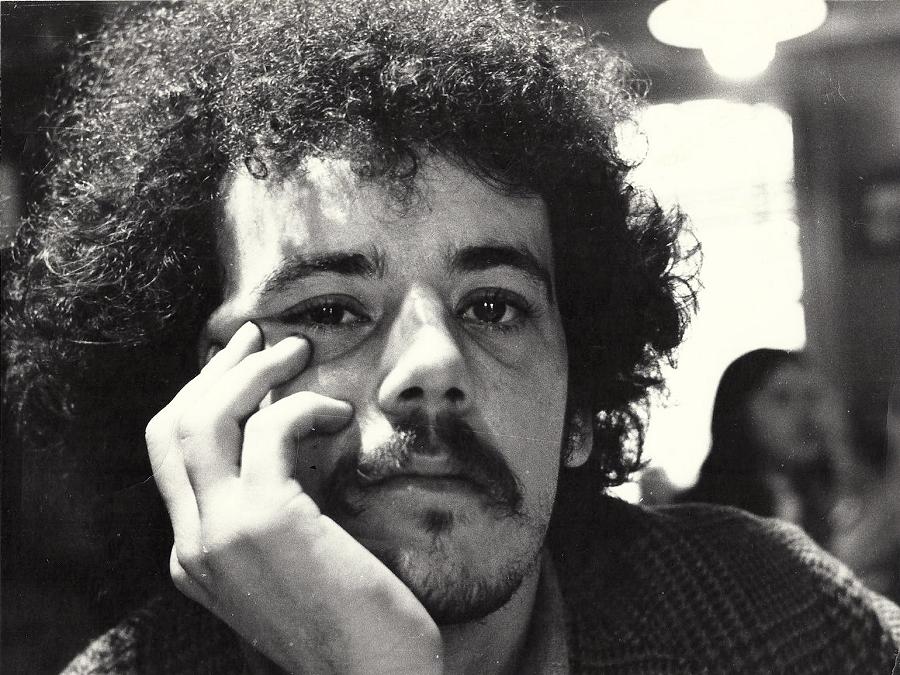 The tenth anniversary of the passing of seminal Toronto folk artist Willie P Bennett is being celebrated with a star studded tribute at Hugh's Room Live Thurs. February 8. Featured acts are David Essig, Rick Taylor, Jenny Whiteley, Pat Temple & the Hi LO Players, Barry James Payne/String Bone, Russell deCarle with Steve Briggs, Liam Russell, Ginger St. James, Pat Temple and the Hi-LO Players, Lynne Hansen and Linda McRae.
Bennett was part of the 1970s folk music scene in Canada, alongside such figures as Bruce Cockburn, Stan Rogers and David Wiffen. He released his first single ("White Line") in 1969 and his final solo album (the Juno Award-winning Heartstrings) in 1998, which subsequently won a 1999 Juno Award for Best Roots and Traditional Album – Solo. Bennett joined Fred Eaglesmith's band and toured the world as Eaglesmith's sideman on mandolin, harmonica and background vocals for 16 years. In 2007, while doing a solo gig, Bennett suffered a heart attack on stage, finished the show, but had to leaving touring for several months. As he was preparing to head back on the road for a solo tour around Ontario, Bennett suffered a fatal heart attack on February 15th, 2008.
Willie's guitar player, Londoner and blues man extraordinaire, Rick Taylor and Barry James Payne (String Bone, Rant Maggie Rant), who perform together as Payne & Taylor, teamed up to create this show celebrating the legendary folk hero Bennett. As well as performing some Willie P Bennett songs themselves, they are bringing in Bennett's first record producer, guitar virtuoso David Essig, Juno Award winners Russell deCarle and Jenny Whiteley to top the list of artists, which also include Hamilton's Ginger St. James, one of Willie's best friends and musical compadres Pat Temple and the Hi-LO Players; versatile folk-rock success Liam Russell; rock, blues and roots singer/songwriter marvel Lynne Hansen; and captivating folk-roots musician and facilitator of positive change through community music workshops Linda McRae. Showtime's 8.30 pm.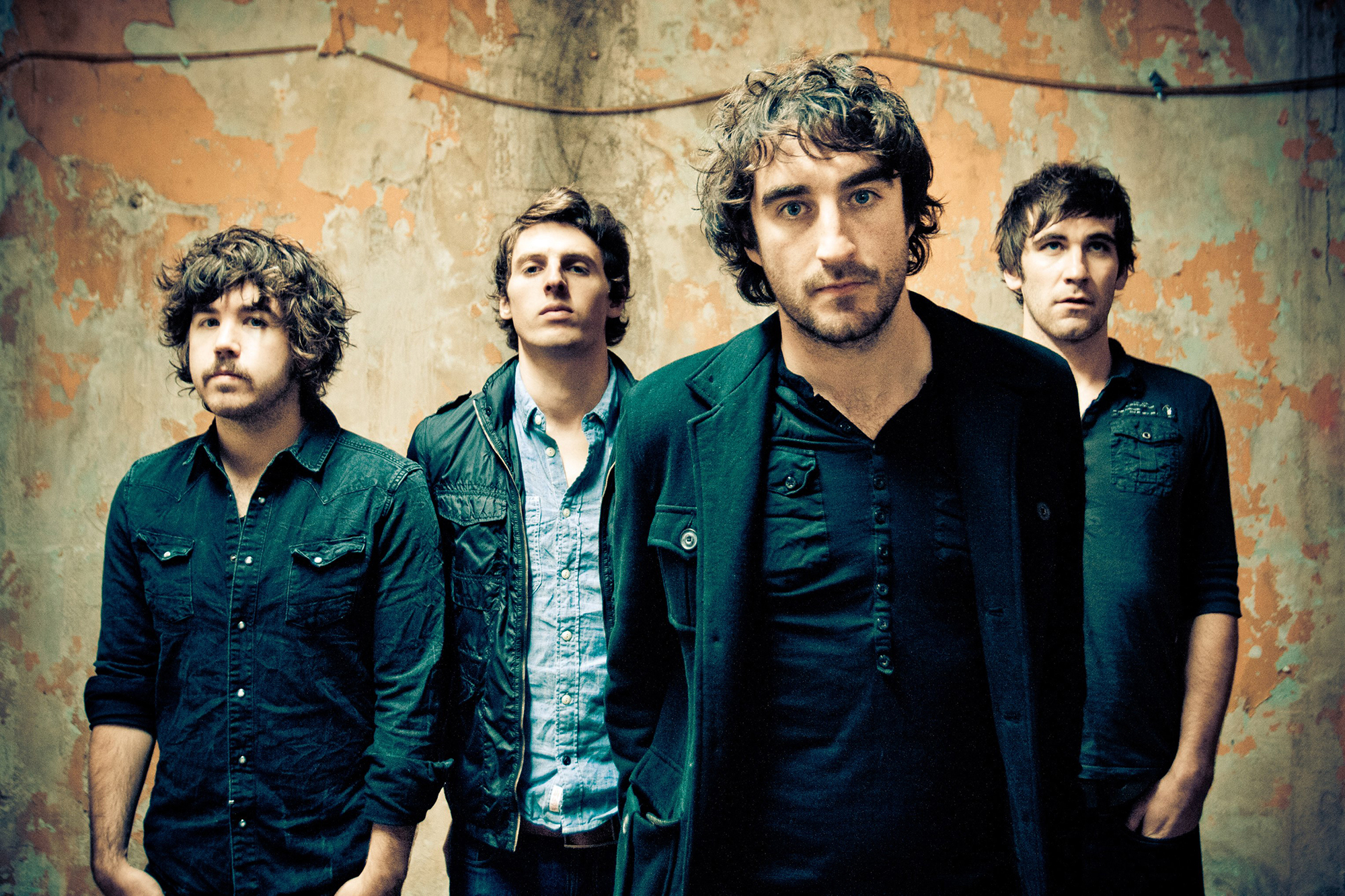 Ireland's multi-platinum-selling band The Coronas, whose November tour was largely SRO, returns to North America in February for another round of shows in support of Trust the Wire, their fifth album and the first on their own label imprint. Trust the Wire became the band's first #1 album when it debuted at the top of the Irish music chart in early June, and it has been making inroads on this side of the Atlantic via the single, "Real Feel." Last summer The Coronas played to their largest audience ever—15,000 people at the sold-out Royal Hospital Kilmainham in Dublin.
Trust The Wire debuted at #1 on the Irish music chart its first week of release in June, becoming the veteran band's first album to reach the top spot. With this milestone Danny O'Reilly (vocals, guitar), Graham Knox (bass), Conor Egan (drums) and Dave McPhillips (guitar) have much to reflect upon.
The Coronas burst into the Irish consciousness with their debut single "Decision Time" in 2007. It had been a decade since the guitar bands of the 90's ruled supreme, and The Coronas injected the Irish airwaves with a refreshing dose of catchy ruckus once again. By the end of 2007, The Coronas had released their debut album Heroes or Ghosts to huge acclaim and had three hit singles in the charts; the last of which, " San Diego Song," set Irish radio aflame and propelled The Coronas into the spotlight.
The band went through various transformations over the course of a few years and eventually emerged as The Coronas, a four piece band with fellow dub Dave McPhillips on guitar shredding duties and classmate Jim Lawless enlisted as manager, who remains at the helm today.
From that point their fan base continued to snowball, and by 2007, The Coronas found themselves selling out shows throughout Ireland, sharing a stage with Sir Paul McCartney and supporting Pink across a UK/Irish tour. All the while their debut album, Heroes or Ghosts, released on their indie label 3ú, was dominating the airwaves and turning platinum. The band that took their name from the Smith Corona typewriter in the movie Almost Famous had certainly dodged the prophecy of its title.
Now exactly a decade on from that pivotal year, The Coronas have eclipsed their early dreams. The band have toured the globe together, remaining a tight knit unit, and released three albums since their debut, namely,Tony Was an Ex Con (2009),Closer to You (2011) and The Long Way (2014) all of which turned double platinum in Ireland.
With so much achieved, The Coronas were invigorated, deciding that independence was crucial to their success so they went back to the drawing board ahead of their 5th album. Trust The Wire , The Coronas' latest studio album, was released on their brand new indie label So Far So Good Records (via ADA Distribution in North America). For the writing process, the band returned home after spending some time in London to the awe-inspiring western shores of Ireland, and when it was time to record, they looked once again to Eliot James who had produced The Long Way. The result is a self-assured, gutsy record that lends itself to a broader listenership and confirms that The Coronas were right to trust their instincts. They no longer have room for any doubt.
Thursday, February 8, 2018: Petit Campus, Montreal, QC
Friday, February 9, 2018: Mod Club, Toronto, ON, Canada
Sunday, February 11, 2018: Bowery Ballroom, New York, NY
Tuesday, February 13, 2018: Larimer Lounge, Denver, CO
Thursday, February 15, 2018: Doug Fir, Portland, OR
Friday, February 16, 2018: Lo-Fi, Seattle, WA
Saturday, February 17, 2018: Biltmore Cabaret, Vancouver, BC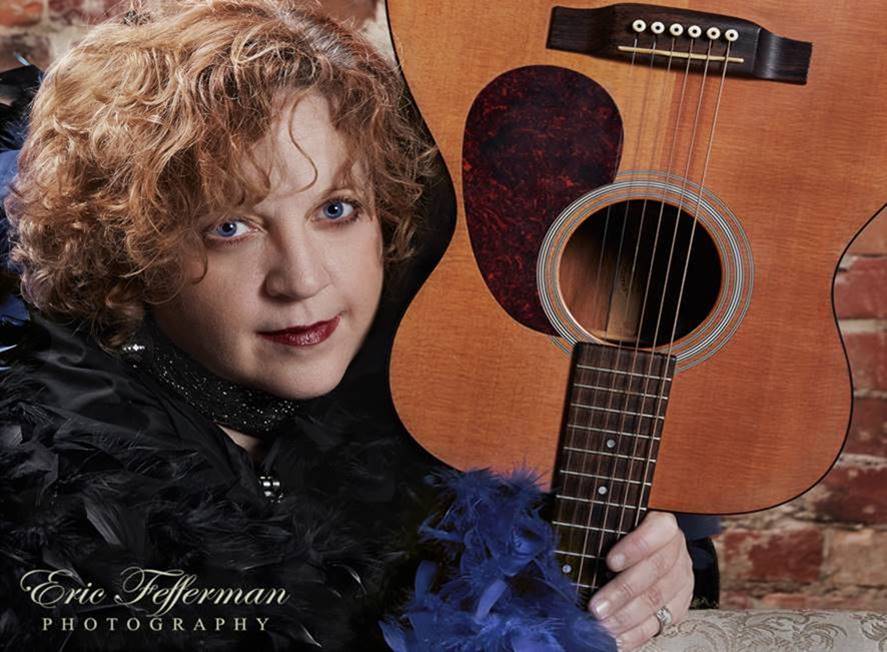 BITS'N'PIECES TORONTO – Singer-songwriter and storyteller Kim Doolittle releases official videos for "Under The Memphis Moon" and "Let The River Run" from her latest, critically acclaimed album Into The Blue, which has already hit #2 on the Top 125 chart for Stingray Music. Doolittle actually does quite a lot, and will be busy with upcoming dates at Winterfolk XVI Blues and Roots Festival February 16-18, 2018, plus other Ontario stops in Toronto, Hamilton, Trenton and Peterborough. For more information please visit: www.kimdoolittlemusic.com
The first single from Into the Blue, "Under The Memphis Moon," full of local references to the city, is a moody, minor-key tune, with a captivating guitar solo and catchy horn charts, about going out to get back in the groove,in the wake of a broken relationship. The unique and vibrant, animated video created by Sherine Cisco, has already received 2,700 hits on youtube in one day and the song has received extensive radio airplay across Canada.
The sweet ballad "Let the River Run" offers a pretty memory of Kim's youth, seen from her mature perspective. Written about the Annapolis Valley River and its ever-present flow, as a metaphor for passing time, it's also the place she called home as a child. The song placed for a Canada 150 video promoting Riverfest in Bridgetown, Nova Scotia – where Kim sang it when she played the fest this past summer. The song has also been used by a local Annapolis Valley politician to represent the area, during a visit to China. The video created again, by Sherine Cisco, and seen by 4,000 in one day, serves to further reveal the magnificent splendour of the valley and the exquisite beauty of the song's melody and lyrical content.
Upcoming DATES 2018:
Feb 16-18 – Winterfolk XVI Blues and Roots Festival, Toronto, ON
Feb 24 – Free Times Café, Toronto, ON w/ Ken Whiteley & Saskia Tomkins
Feb 28 – Mississippi Queen, Hamilton, ON - Solo Show
Mar 3 – Old Church Theatre, Trenton, ON
Mar 10 – PMBA Fundraiser, Peterborough, ON w/ Emily Burgess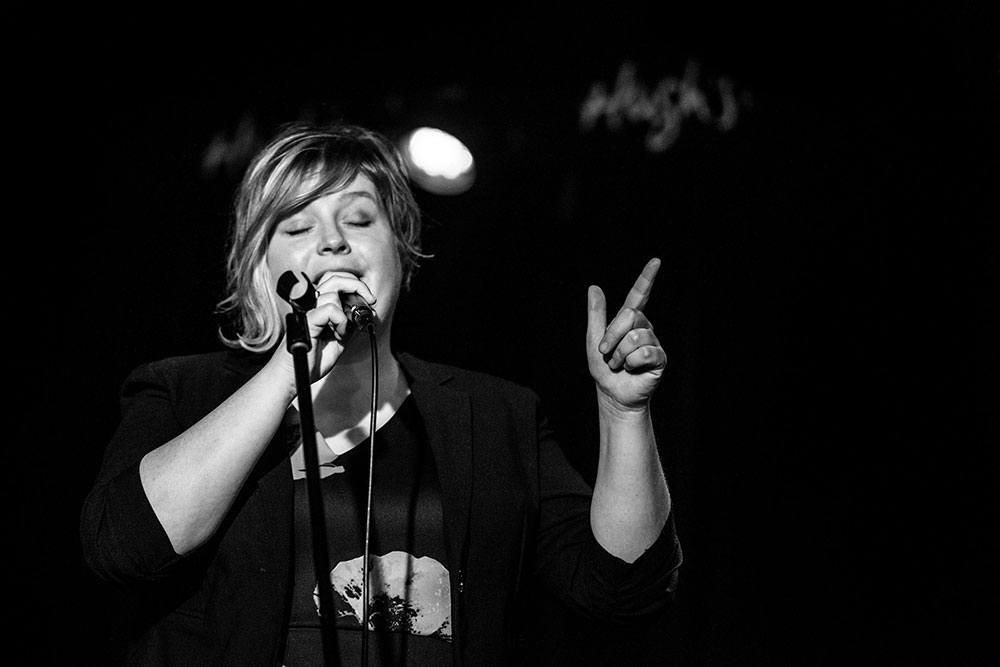 Fun show at Hugh's Room Live last Saturday from folk pop vocalist Lori Cullen. The packed house was liberally salted with her peers including collaborators Kurt Swinghammer and Ron Sexsmith, Tim Bovaconti, Aaron Davis,Peter Kapp, multi-discipline artist Erella Gagnon and lots more cool kids. Some of whom played and some just basked. Cullen is possessed of one of the strongest and purest sopranos on the scene, and the material was set up to show it off with showcasing originals 'I Found Love' and ' Some Part Of Me' balanced by seldom heard upper register covers like 'Laughter In The Rain' and 'Brand New Key.' Left feeling like my aural palette had been thoroughly cleansed.
Help! Music is on Live Support!