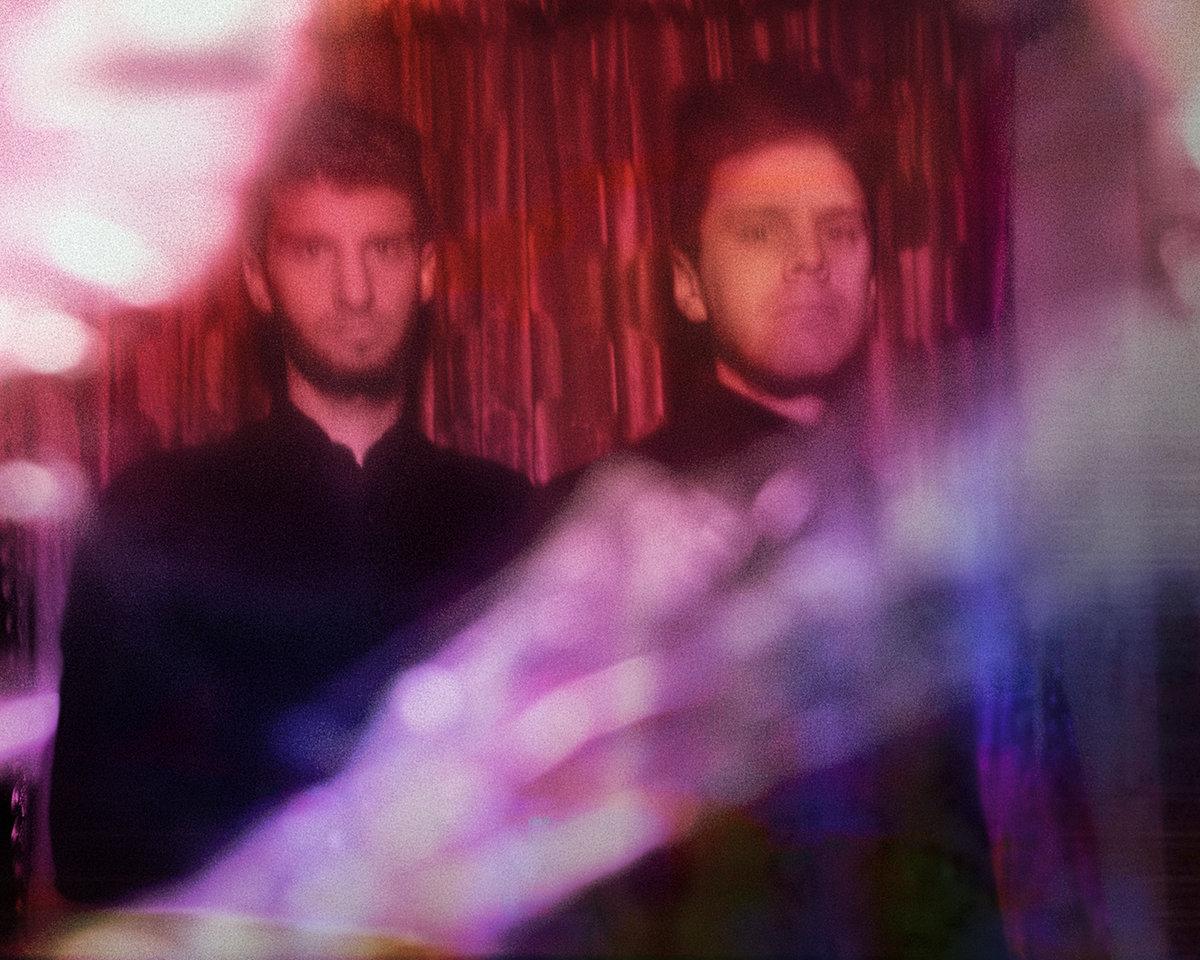 Fri Jun 28, 2019
Quebecoids Scattered Clouds gets all official languages with us on this most recent release."Lapolitique, concours pseudo-érotique, "is the new single off fresh album, the scarily titled Take AwayYour Summer out on Boiled Records. Inspired by the dichotomous terrain of their hometown of Hull, Québec, the experimental outfit of Philippe Charbonneau and Jamie Kronick's second album is a futuristic broken romance set amidst a burning dystopian landscape. Shot and edited by Patrick Lozinsky during amateur wrestling event Lutte 07 in Gatineau, the restrained, hypno-funk plod of "La politique" is belied by the reckless battle at play in the bright lights of the ring.
"'La politique, concours pseudo-érotique' is about the current political climate, how there's a growing sense of powerlessness in democracy and how world politics seem to play out like a theatre show," says the band. "The video is a metaphorical exploration of amateur wrestling entertainment and how it is analogous to the satirical and barbaric presentation of the modern day political stage."
Scattered Clouds explores themes of political conspiracy, post-capitalism, police brutality and nihilism against a romantic backdrop of auto-fictional narratives told in both English and French prose. Drawing inspiration from Serge Gainsbourg's erotically-charged vocal delivery, "La politique" courses with the primal pulse of urban tribalism. With a sonic palette that calls to mind late-70s/early 80s soundtracks like Vangelis' Blade Runner, John Carpenter's Escape From New York, Brad Fiedel's The Terminator, and Tangerine Dream's The Sorcerer, Take Away Your Summer walks the razor thin line between cacophony and delight, balancing tones of ecstasy and unease.
"La politique" follows the album's first single and video, "Don't Question Me," and the album-closing cover of Peter Gabriel's "Intruder," whose brooding and austere rhythms, off-kilter synth melodies, and distant echoing vocals set the stage for the album's terse retro-synthetic soundscapes.
TAKE AWAY YOUR SUMMER TOUR DATES
July 6 - Québec, QC - Festival OFF
July 12 - Kingston, ON - 12Cat
July 13 - Toronto, ON - Baby G w/ Badge Époque Ensemble
July 19 - Montréal, QC - l'Escogriffe w/ Orchids
July 20 - Hull, QC - Minotaure w/ Orchidae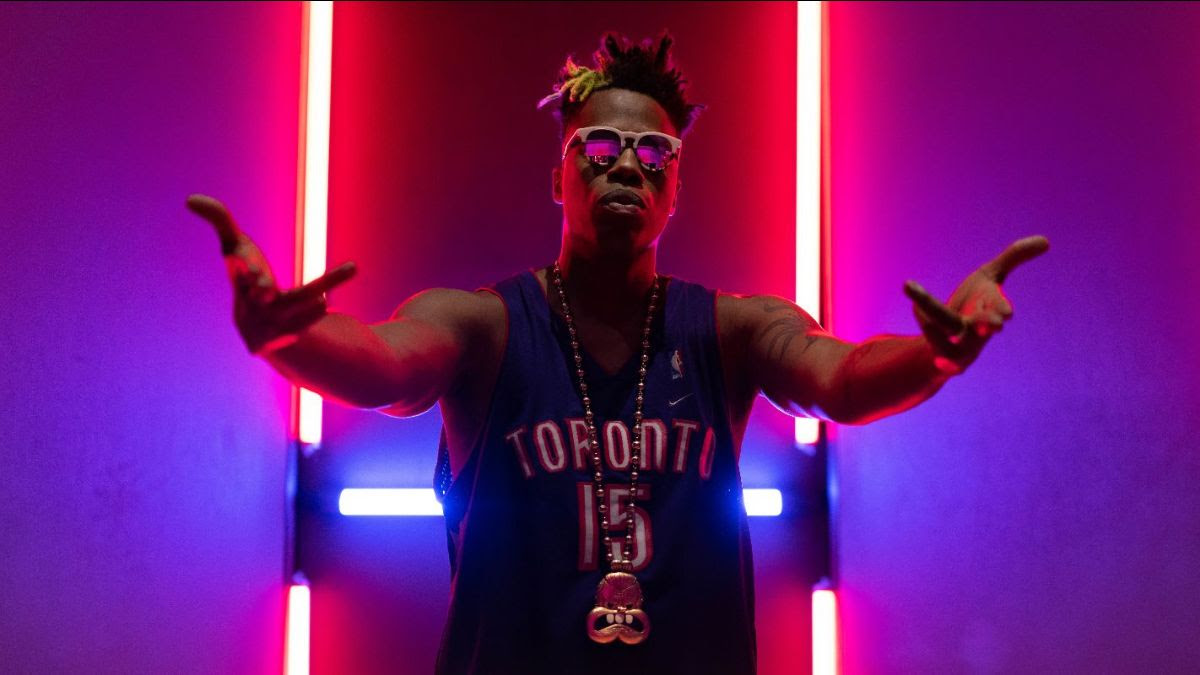 Multiple Juno Award-winning Toronto rap icon Kardinal Offishall is globally recognized for spearheading the Toronto hip-hop music scene, as is evidenced by his numerous Toronto-centric hit songs that have been viewed and streamed in the millions. His song "The Anthem" - which is widely considered to be Toronto's unofficial pro sports team theme song - which he performed at Game One of the NBA Finals between the Toronto Raptors and the Golden State Warriors (and was recently commissioned to remix last week by U.S-based ESPN, the worldwide leader in sports, as a tribute to the Toronto Raptors NBA Finals run), has taken on a life of its own. There's no question that Toronto's original rap ambassador has been celebrating his city way before this historic Raptors run, and before it became cool and trendy to do so.
This time around, Kardinal takes another run at the crown with his new single "Run" from his forthcoming Pick Your Poison album. "Toronto is alive and coming together in a way that we haven't seen in decades," explains the rap legend, whose song "Reaching Through the Darkness" appeared exclusively last year on comedian Dave Chappelle's Netflix special Equanimity. "Run is a testament to those who have had to fight for much in life, but have never given up. It's a fusion of different sounds, different eras, and different energies that all make sense to the globe, when heard together. This is Toronto. This is #RUN."
And the legends just keep on coming. True North Records announces a September 20 world-wide release date for Crowing Ignites, the new all-instrumental CD from legendary Canadian singer-songwriter Bruce Cockburn. Before that, Cockburn will be getting in his dusty truck with his dusty dog and very clean guitars ( ok, I made that up.) but he will be on the road, living the troubadour life in a bliss-kissed Southern Ontario summer.
Crowing Ignites was produced, recorded and mixed by Colin Linden, and recorded at the Firehouse in San Francisco. It showcases 11 all-original compositions by Cockburn, who plays acoustic guitar throughout, backed by a stellar cast of sympathetic musicians.
In 2005, Bruce Cockburn released Speechless, a collection of instrumental tracks that shone the spotlight on the singer-songwriter's exceptional acoustic guitar playing. The album earned Cockburn a Canadian Folk Music Award for Best Instrumentalist and underscored his stature as one of the world's premier pickers. Already, The New York Times had credited Cockburn with having "the hardest-working right thumb in show business," adding that he "materializes chords and modal filigrees while his thumb provides the music's pulse and its foundation—at once a deep Celtic drone and the throb of a vigilant conscience." Acoustic Guitar magazine was similarly laudatory in citing Cockburn's guitar prowess, placing him in the prestigious company of legends like Andrés Segovia, Bill Frisell, Django Reinhardt and Mississippi John Hurt.
Now, with the intriguingly titled Crowing Ignites, Cockburn has released another dazzling instrumental album that will further cement his reputation as both an exceptional composer and a picker with few peers. Unlike Speechless, which included mostly previously recorded tracks, the latest album—Cockburn's 34th—features 11 brand new compositions. Although there's not a single word spoken or sung, it's as eloquent and expressive as any of the Canadian Hall of Famer's lyric-laden albums. As his long-time producer, Colin Linden, puts it, "It's amazing how much Bruce can say without saying anything."
The album's title is a literal translation of the Latin motto, "Accendit Cantu," featured on the Cockburn family crest. Although a little puzzling, Cockburn liked the feeling it conveyed: "Energetic, blunt, Scottishas can be." The album's other nod to Cockburn's Scottish heritage is heard on "Pibroch: The Wind in theValley," in which his guitar's droning bass strings and melodic grace notes sound eerily like a Highland bagpipe. "I've always loved pibroch, or classic bagpipe music," says Cockburn. "It seems to be in my blood. Makes me want to sip whiskey out of a sea shell on some rocky headland!"
The album is rich in styles from folk and blues to jazz, all genres Cockburn has previously explored. But there are also deepening excursions into what might be called free-form world music. The hypnotic, kalimba-laden "Seven Daggers" and the trance-inducing "Bells of Gethsemane," full of Tibetan cymbals, chimes and singing bowls, are highly atmospheric dreamscapes that showcase Cockburn's world of wonders—and his improvisational gifts on both 12-string and baritone guitars. Each track was wholly created in the makeshift studio he and Linden put together in a converted fire station in Cockburn's San Francisco neighborhood.
Cockburn doesn't set out with any particular agenda when composing an instrumental. "It's more about coming up with an interesting piece," he says. "Who knows what triggers it—the mood of the day or a dream from the night before. Often the pieces are the result of sitting practicing or fooling around on the guitar. When I find something I like, I work it into a full piece.
"It's hard for me to imagine what people's response is going to be to these pieces," he says. "It's different from songs with lyrics, where you hope listeners will understand, intellectually and emotionally, what you're trying to convey. With instrumental stuff, that specificity isn't there and the meaning is up for grabs. But I'm glad if people find a message in the music."
As his long time producer-friend Linden says: "Like the great blues players he admires, Bruce just gets better with age."
Bruce Cockburn On Tour
July 11, 2019 Algonquin Theatre Huntsville ON
July 12, 2019 Capitol Centre North Bay ON
July 13, 2019 Jackson-Triggs Niagara Estate Amphitheatre ON
July 14, 2019 Hillside Festival Guelph ON
August 7, 2019 Charles Bailey TheatreTrail BC
August 8, 2019 Key City Theatre Cranbrook BC
August 10, 2019 Edmonton Folk Festival Edmonton AB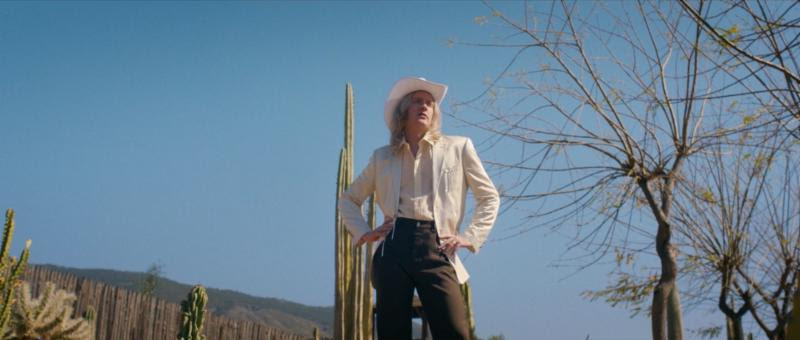 Time for the Wild Card of the Week. Honey Harper is the project of Atlanta-born, London-based musician William Fussell and works with a fresh take on what modern country can be.
Honey Harper shares a new single to celebrate the arrival of summer. "Tomorrow Never Comes" arrives ahead of his headlining show at Mercury Lounge in NYC and serves as the latest offering of new music from Harper, following his recent two track EP that included previously-released singles "Strawberry Lite" and "Vaguely Satisfied."
Speaking on his inspiration behind the new single, Honey Harper shares, "'Tomorrow Never Comes is my '70s alt-country sing-along turned krautrock jam that simply is about the early days of me and my wife/co-writer's love and relationship. It's a musical and personal celebration of summer. In the song, I sing about how my wife and I were possibly aligned/meant to be because of our astrological signs. She is a Gemini and I am a classic Leo so we begin and end the summer season (though not in strict astrological terms). So Happy Birthday to all the fellow Geminis and Leos and Happy Summer to everyone!"
Along with the new single, Harper is sharing a new visual for "Strawberry Lite." Collaborating with director Catherine Hyland and director of photography Jorde Luis Dieguez, the video is an ode to Earth and nature, inspired by Harper's lyrics of relief when setting foot back on solid ground after flying. The song served as the initial offering from Harper's two-track EP, which is out now on 7" vinyl and arrives ahead of his debut album due later this year.
With new music on the horizon, Honey Harper is gearing up to become the torchbearer for a revitalized country sound. Honey Harper, born William Fussell, grew up surrounded by country music in the heart of Georgia. He introduced himself to the country music world with his debut EP Universal Country in 2017, a genre-bending project pieced together over multiple years with deep ties to Harper's Georgia roots. The critically-acclaimed EP showcased a multi-faceted new vision of country music and harnessed its most beautiful elements from an outsider's perspective
Hear "Tomorrow Never Comes"https://www.youtube.com/watch?v=Nu3L_4ZqzDs
And"Strawberry Lite" https://www.youtube.com/watch?v=VP7Kr1eok-U
Honey Harper Tour Dates:
7/1 - Norwich, UK @ NAC*
7/2 - Manchester, UK @ Gorilla*
7/3 - Glasgow, UK @ Oran Mor*
7/4 - Edinburgh, UK @ Caves*
7/7 - Nottingham, UK @ Rescue Rooms*
7/8 - Leeds, UK @ Brudenell Social*
7/9 - Dublin, UK @ Whelan's*
7/11 - Brighton, UK @ The Haunt*
7/12 - London, UK @ EartH*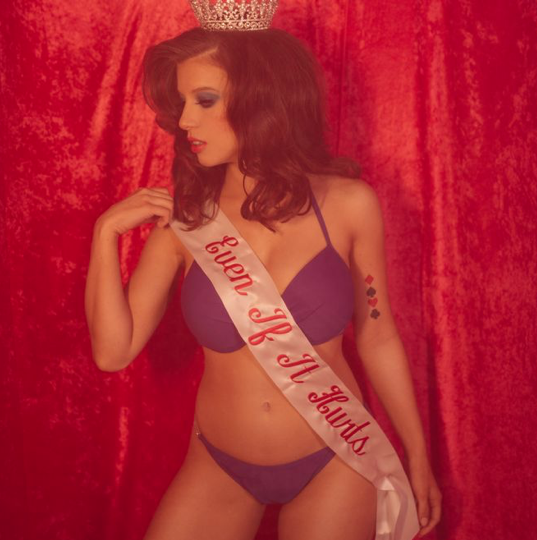 Clover The Girl is an alt-pop act from Dallas, TX. OK, she's the IT GIRL altpop act working out of Dallas. Clover The Girl is also known as Brianna Conrado, a singer-songwriter from a small town in Texas who began writing songs and piecing together angry girl poetry/bible verse mash-ups at age 13. Brianna dropped out of Texas A&M University (Biomedical Science) at age 17 then started pursuing a career in music as Clover The Girl in 2016 after working in the metal/alt-rock world. She's since toured the country, accumulated over 1.5 million streams on Spotify, and petted many dogs.
Stream the title track off her upcoming EP "Even If It Hurts" (out on InVogue Records) here: https://orcd.co/evenifithurts.
The video for this song was directed by Jenni Johnson (a badass and collaborator of Clover's since her first release) and shot by D.O.P Ciara Boniface (Winner of Disney's search for the "Next Visionary Filmmaker") and reflects the song well: Giving your all to something even when it's never going to be enough- The video takes place in a Barbie Box and accentuates the insecurities our culture feeds off of, showcasing different beauty treatments and women physically and mentally pushing themselves to the limit... even if it hurts.
"Even If It Hurts" is a song about self inflicted pain and suffering- being addicted to it, dressing it up and rationalizing it. I'm no stranger to toxic relationships with others and with myself. Sticking around for them is something I'd like to do less of, and this song is that first step of calling myself out."–
Along the way she's developing a hippie. nihilist persona that should make for intriguing songwriting.
Stream the title track off her upcoming EP "Even If It Hurts" here: https://orcd.co/evenifithurts.
If you're wording where she gets her inspiration, here you go. "Filter This" was actually written in January of this year with producer (ALL AROUND BADASS) Mike Hart. I showed up at the studio about noon, brutally hungover, and decided to write the song about my feelings toward the LA house party I attended the night prior. I have always felt strongly about the internet and the false reality it presents."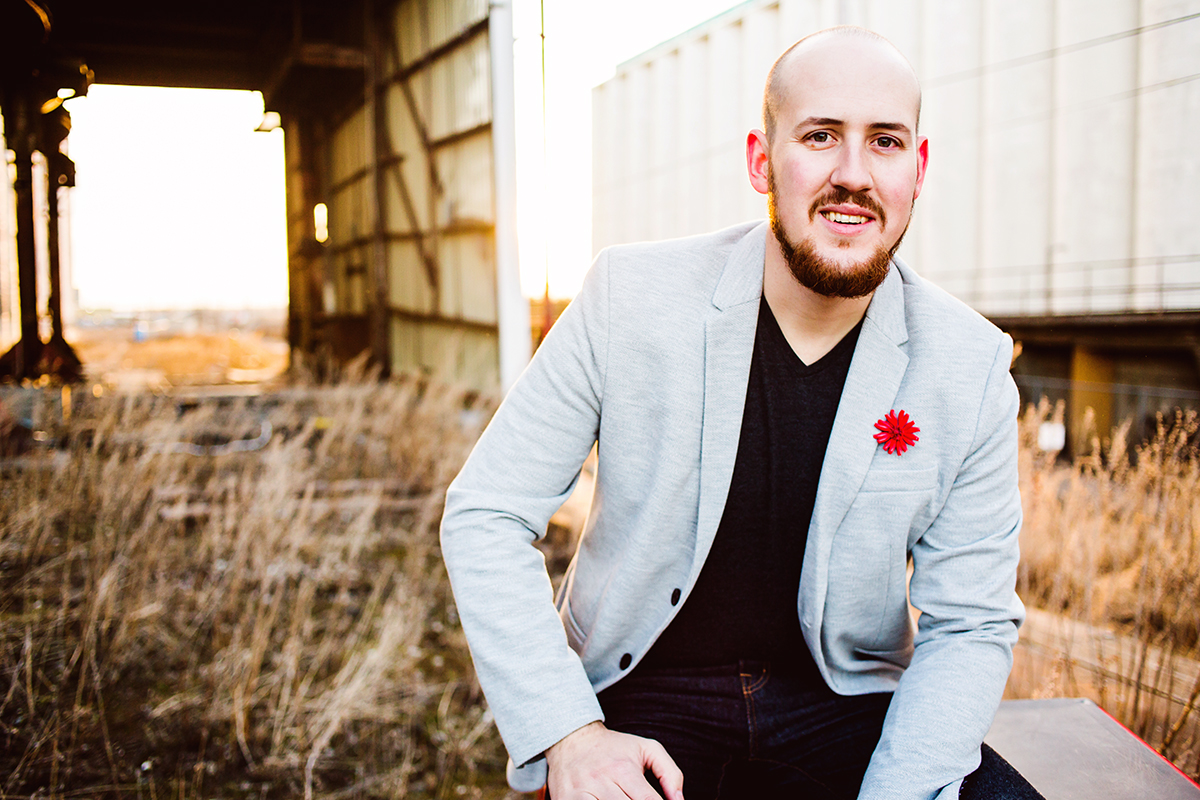 BITS'N'PIECES…. Edging a little more into the mainstream with a new album, one-man-band / loop-innovator Jean-Paul DeRoover has added a pair of Toronto gigs in July. They are: July 8th at Union Station, Toronto&July 9 atthe Tranzac (Tiki Room). The latter's the Toronto album release party for Love, Jean Paul's sixth album and a meditation upon and fraught skip and tiptoe through the colour-besotted meadows and unmapped mine fields of that sublime state. Doors at 7pm Show at 8pm. PWYC at the door (suggested $10 donation) but $15 be better. …..Winnipeg altpop princess Begonia aka Alexa Dirks is bold, brazen with her florid, Bjorky pop tempered with sensitivity and wisdom. On her debut LP, Fear, Begonia leans hard into a sense of arrival a mix of scrappy, sexy and artful. With album cuts, "The Light", "Beats", and "Living At The Ceiling" already released, Begonia is now sharing another new track from the LP. "Hanging On A Line" is a song about "seriously falling in love in the club," says Dirks. "Sometimes anything seems possible when you're slightly intoxicated and there's a sub bass vibrating through your body. Amidst all this there are two extra underlying messages ; try to be a good person and remember to stay hydrated."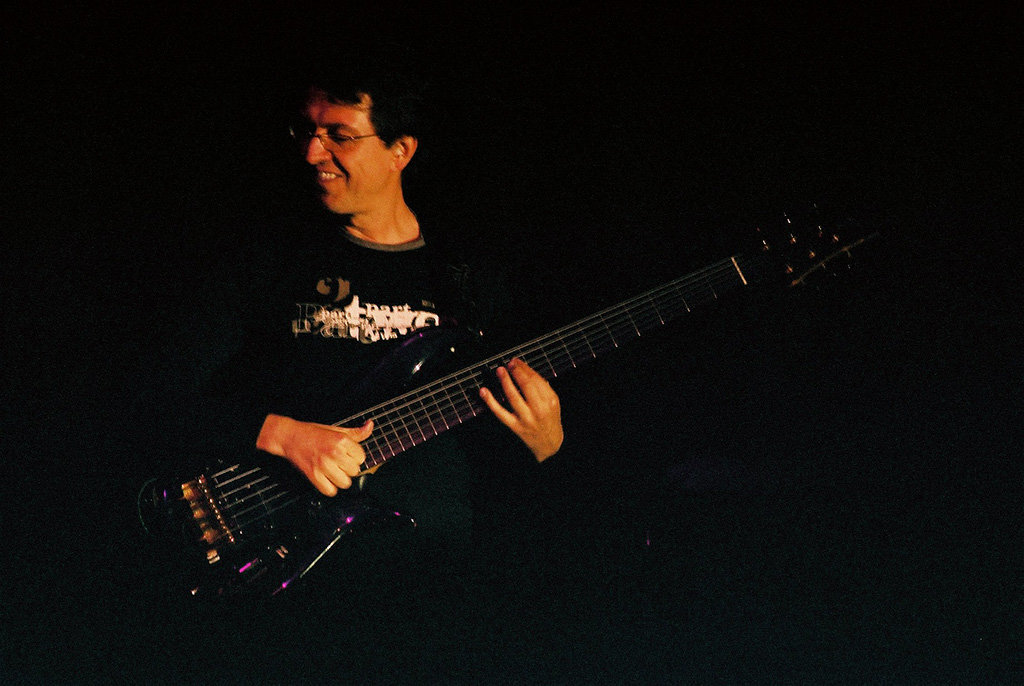 Begonia on Tour
Jun 27 - Montreal, QC - Festival International de Jazz de Montreal
Jul 14 - Winnipeg, MB - Winnipeg Folk Festival
Jul 26 - Teulon, MB - Real Love Summer Fest
Jul 28 - Squamish, BC - Squamish Constellation Festival
Aug 6 - Grand Forks, ND - North Dakota Museum of Art
Aug 17 - Elora, ON - Riverfest Elora
Sep 14 - Hamilton, ON – Supercrawl
….over at Toronto's Hugh's Room Live, HRL Guitar Week Presents Alain Caron and Pasquale Grasso, Thursday July 18, 2019. Doors: 6:00pm, Performance: 8:00pm…..Ada Lea, the project of Montreal-based artist and musician Alexandra Levy – debuted today her video for second single "Mercury" alongside an interview with The FADER who says it's a "beautifully chaotic…song about the dissolution of a friendship." The Monserrat Muro-directed video sees Levy "dancing and picnicking alone outside at night, projecting the same sort of unsettled, unfinished energy."
WATCH AND SHARE "MERCURY" https://www.youtube.com/watch?v=aYuTTEp_DX0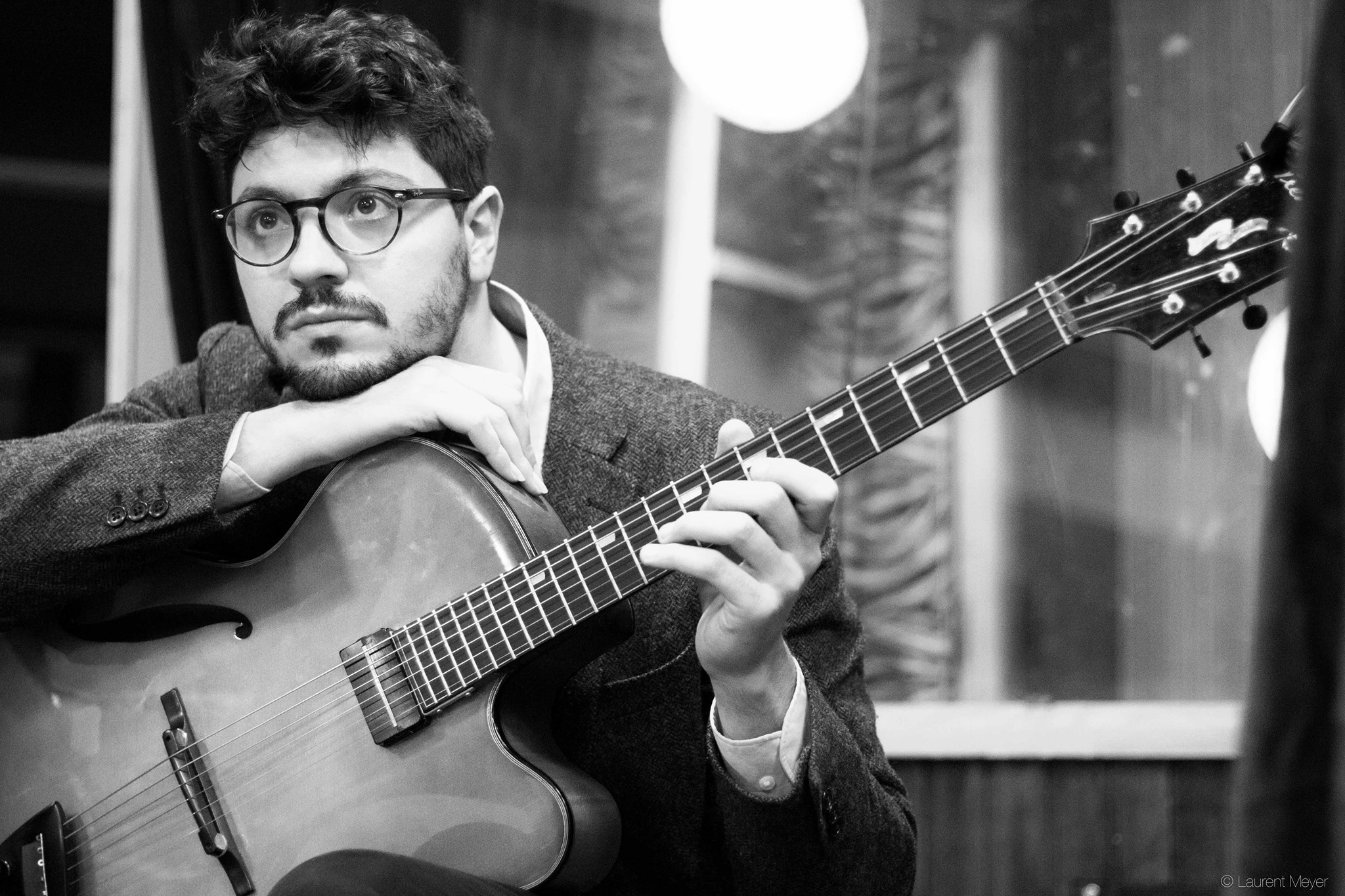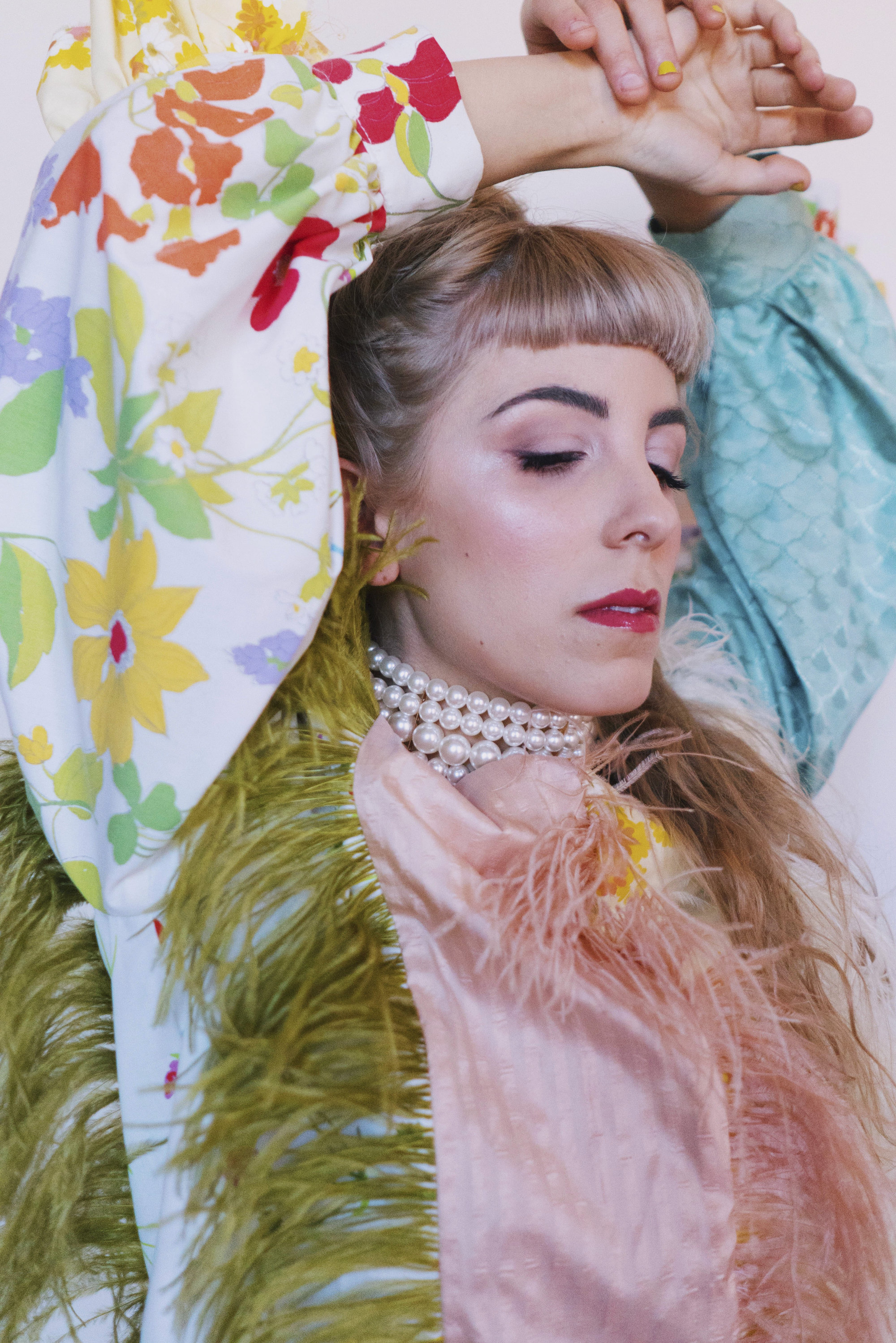 Next Door Records newest signing, Ada Lea released her debut album,what we say in private on July 19, 2019. The album is available for pre-order in multiple formats here. The LP's first single, "The Party", has already earned praise from The FADER, Brooklyn Vegan, Paste, and more.
Following a run of U.S. dates last month supporting Angelo De Augustine, Ada Lea has announced North American tour dates in August with stops in Toronto and Montreal. She'll also head overseas for the first time in November for a stop at the Mirrors Festival in London.
Ada Lea On Tour
Jul 4 - Montreal, QC - Pointe-à-Callière
Aug 1 - Toronto, ON - The Drake Hotel
Aug 2 - Brooklyn, NY - Union Pool
Aug 3 - Philadelphia, PA - Boot & Saddle
Aug 4 - Cambridge, MA - Cloud Club
Aug 10 - Montreal, QC - Brasserie Beaubien
……bold move by Toronto's Collective Concerts in hosting Alabama sound flag carriers Drive-By Truckers for three nights (Jul.3-5) at Lee's Palace. Lots of fun being in the audience at their shows…
Watch Hell No, I Ain't Happy https://www.youtube.com/watch?v=ZXrrvdr-zeM
Support live music, y'all.