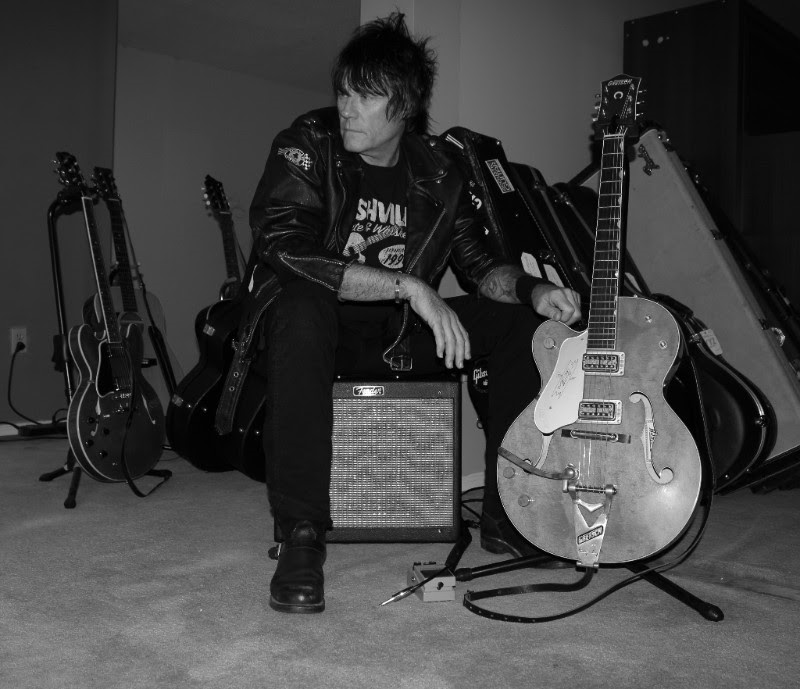 Fri Nov 18, 2016
Like a real-life character out of Bruce McDonald's classic film Hard Core Logo, Scott Earl Hardy has played the same dives across Canada more times than he'd care to mention, been on the wrong end of too many bad deals, and survived his share of near-death experiences. Yet, through it all, he never lost his passion for writing and performing rock and roll in its most dangerous form.
Hearing Hardy's new album, Love Kills Slow, without knowing any of this, one could easily assume that its go-for-broke arrangements and no-holds-barred lyrics were the work of an artist at least half Hardy's age. But deep within these grooves lies punk rock's original promise, fulfilled by music only someone with Hardy's credentials could create.
Love Kills Slow is a collection of the best tracks Hardy has recorded over the past few years at producer John Dinsmore's Toronto studio, Lincoln County Social Club. Dinsmore also contributed scorching lead guitar, after laying the foundation on bass with his NQ Arbuckle rhythm section mate Mark Kesper on drums.
The sound is a potent blend of punk, blues and garage rock best captured on tracks such as "Detroit 68," a tribute to Hardy's spiritual progenitors, the MC5 and the Stooges. He doesn't view Love Kills Slow so much as a new beginning, but rather a chance to simply do things the right way after many years of lost opportunities, and a period when Hardy was admittedly missing in action while living on Bonaire, a small island off the coast of Venezuela.
"It really just got to a point where I wasn't hearing new bands doing the kind of music I enjoyed, so that got me motivated to start writing these songs," Hardy says. "When I came back to Toronto, I got a few remarks like 'I thought you were dead,' so I guess in a way with this record I'm trying to prove I'm not."
In 1979, Hardy became the bassist in Stark Naked and the Fleshtones, one of Toronto's seminal first generation punk bands, along with The Viletones, The Demics and The Mods. The group's loud, fast and snotty approach was reflected in a handful of signature tracks such as "I Was A Teenage Stockbroker," "Surfin' Simcoe Style," and "I Wanna Marry Your Mother" that made them favourites on the club and campus circuit.Since his return to Toronto, his focus has squarely been on the future and building a body of work under his own name for the first time.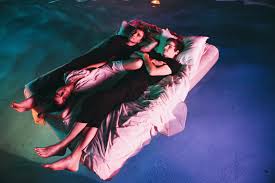 The type of sadness felt at 4 in the morning, reserved for the heartbroken and nervous, is a tender and surreal one. The world feels like the wrong size; the moment small, quiet and solitary, the rest of the day foreboding at a gargantuan scale. It's a moment of contingency and introspection, and it's soundtracked by Floating Room's new album s u n l e s s.
The record tracks the end of one relationship and the beginning of another, with lyrics and a sound that comprehend every aspect of this delicate time. Maya Stoner and Kyle Bates, Floating Room's creators, channel a heightened level of intimacy and emotional competency with their combined musical history The melancholy, textured aspects of Bates' project Drowse meld well with Stoner's past guitar rock bands, Sabonis and Forest Park. They meet in a place of sensitivity and experimentation. With the assistance of bass player and frequent collaborator Alec Van Staveren, Floating Room has classic emotive aspects that also include electronic influences and dark beats and bass lines that work to transcend the usual bedroom tape project. With a name referencing the gloomy weather of the band's Pacific Northwest home, Sunless is evocative of overcast despondency but refuses to wallow.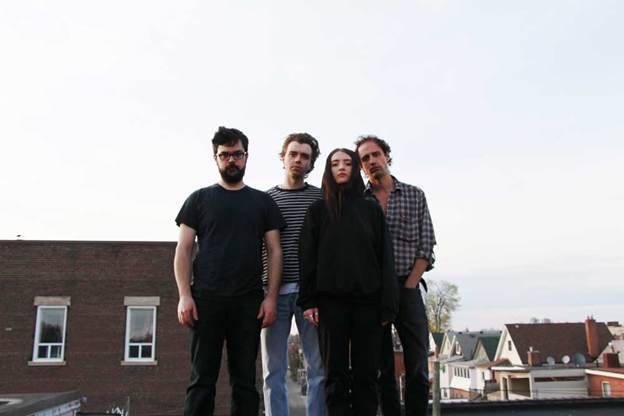 Toronto four-piece FRIGS are gearing up for a cleaner 2016 after dropping the 'dirty' from their band name earlier this year. However, the grit still remains in their music, as evidenced in a new video for "Trashyard." Today, the band premiered their new single, "Chest", via The Fader which was written shortly after their last UK tour, featuring Jaime McCuaig on background vocals. "We felt re-energized as a band, this song felt like a break through sonically and structurally," says vocalist Bria. "At the time I think I was suffering a little bit of post tour depression and was spending weeks obsessing over the Brock Turner rape case. I was really angry and decided I needed to channel that frustration lyrically into this song. Anger over passive sentencing, victim blaming, and white male privilege. I was just pissed and wanted to ask what it would take for people to start realizing out how backwards this whole thing was; releasing a white, privileged, rapist while continuing to incarcerate hundreds of people of color over lesser crimes. Selfishly, this song is me dealing with those things."
The single's B-Side "Thrashyard", comes courtesy of Noisey. The track, which began as a band jam a long time ago, has seen many iterations of itself throughout the years. Bria tells Noisey that "Thrashyard", "really grew out of playing with rhythm and noise to create an atmosphere. We like to play with tension a lot and this might be our strongest song in regards to that. Whenever I would write or re-write lyrics for this song, for some reason I always envisioned some sort of post apocalyptic desert with nothing around for miles. I guess the lyrics are about being in that emptiness and trying to remember what anything and everything feels like. The power and the strength that can grow out of solitude and the uncertainty you feel when left alone with yourself."
Current album Slush is doing good business so the band's taking its postpunk, visceral and emotionally intelligent sound back on the road. Check them when they're round your way, especially if in need of a bracing antidote to the seasonal saccharine slurry coming our way.
TOUR DATES
Nov 17 - Montreal QC - Cafe Cleopatra (M for Montreal)
Nov 18 - Montreal QC - Savoy du Metropolis (M for Montreal)
Nov 21 - Boston MA - Zuzu
Nov 22 - Brooklyn NY - Silent Barn
Nov 23 - New York NY - Elvis Guesthouse
Nov 27 - Baltimore MD - The Crown
Nov 28 - Athens OH - House Show
Nov 29 - Cincinnati OH - Northside Yacht Club
Nov 30 - Chicago IL - The Hideout
Dec 2 - Hamilton ON - This Ain't Hollywood
Dec 3 - Guelph ON - Van Gogh's Ear
Dec 7 - Toronto ON - Horseshoe Tavern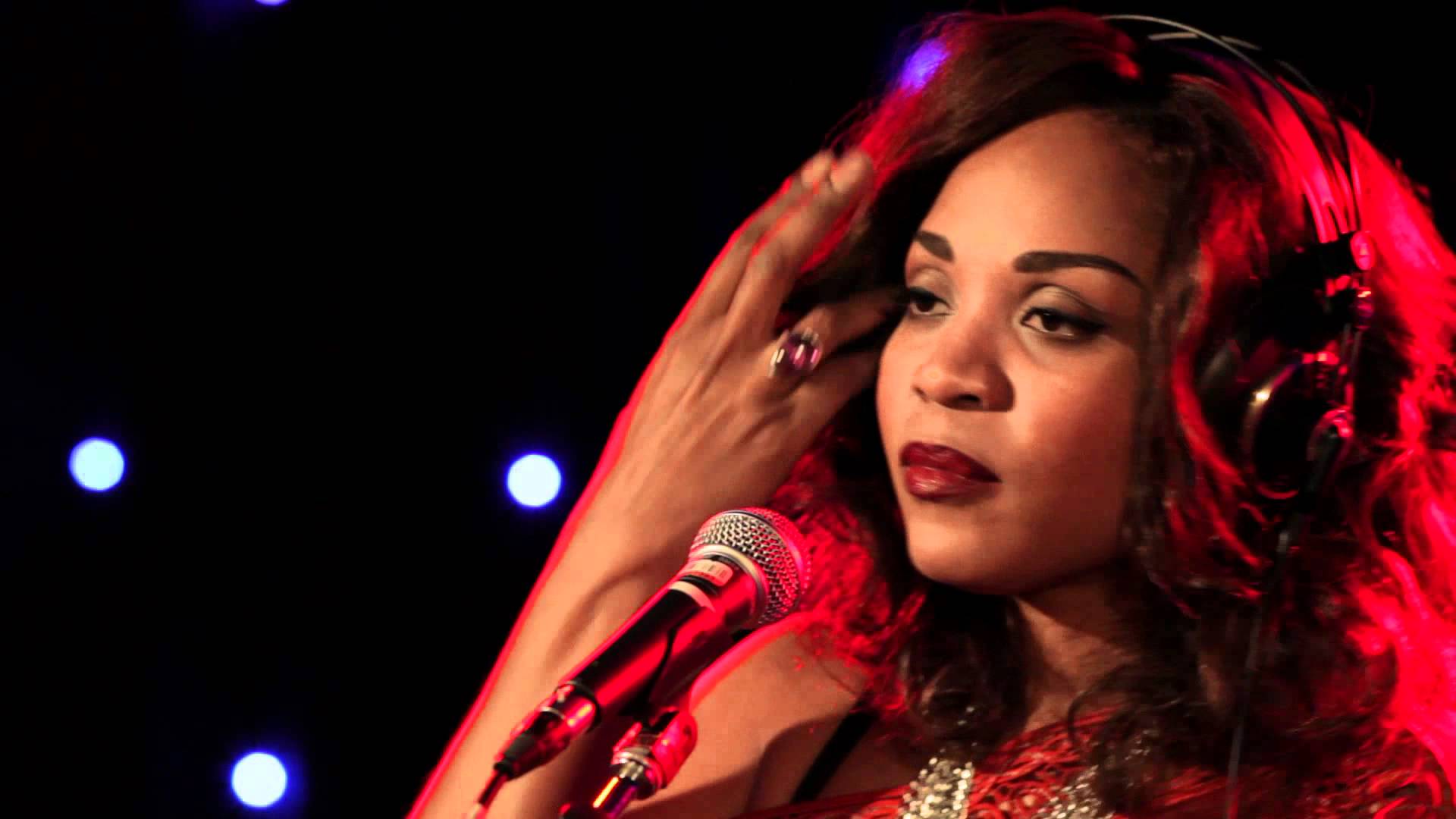 In October 2016 Divine Brown announced on social media a brand new single is set to drop titled "Love Alibi" a collaboration with Universal Music Publishing & Songwriting duo 80 Empire. The time is very soon as the Love Alibi Release Party With Divine Brown happens Saturday November 26, 9PM at Speak Easy 21 - 21 Adelaide St W, Toronto, ON. Expect the Divine set to have new tunes very much in the neosoul r'n'b groove of "Love Alibi".
Ann Vriend (AV) has a new lyric video for her powerful and politically relevant single "Anybody's Different," (Aporia Records), an epic, minor key soul/pop song, sonically reminiscent of Adele's "Skyfall," though faster-paced.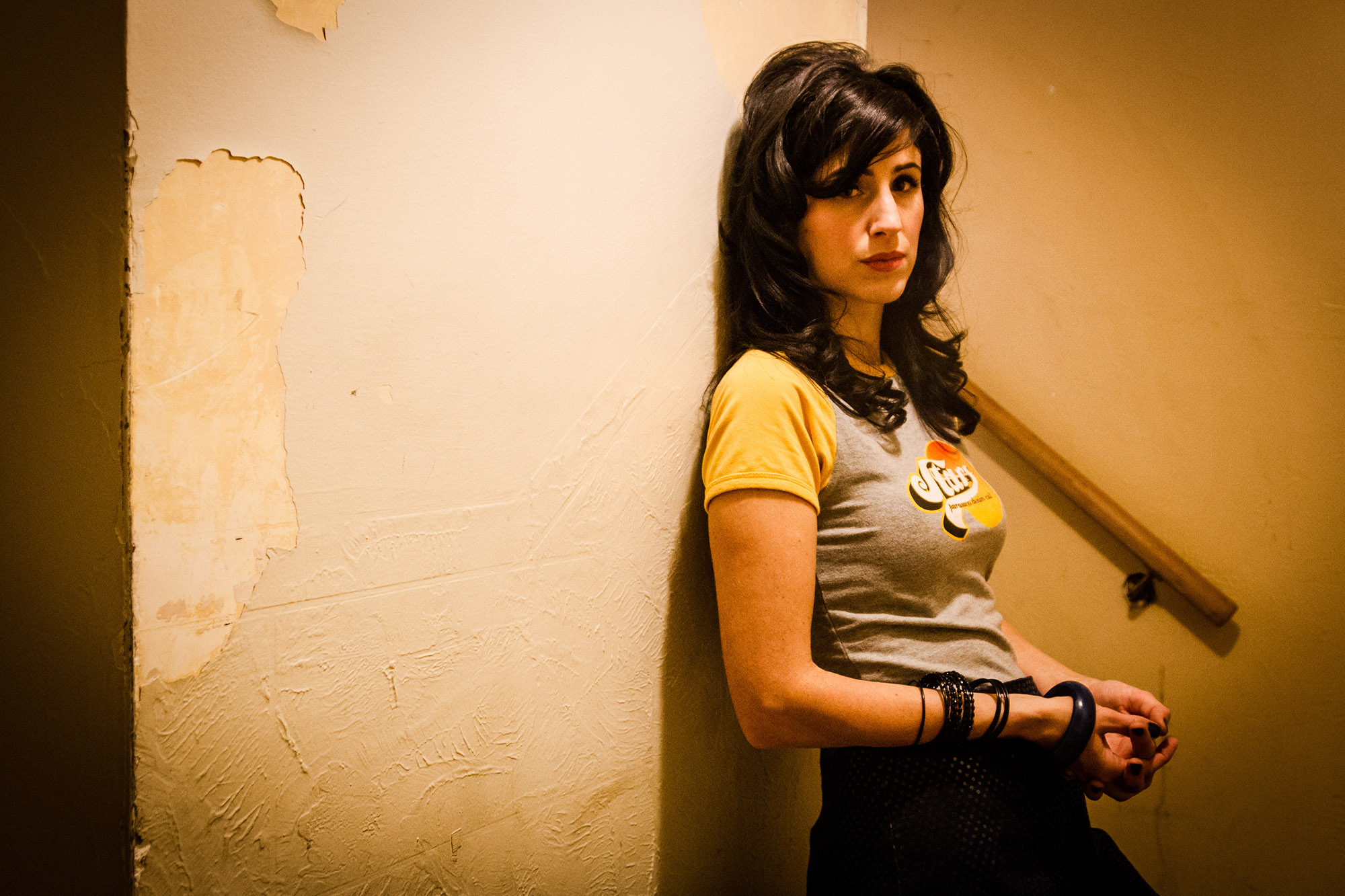 Edmonton-based AV's newest material features the high range but bluesy timbre of her voice, the groove and R&B of the production and instrumentation, her prowess as a singer-songwriter, lyricist, and as a piano player, and the musicianship that she puts before all else. The single "Anybody's Different" lyrically addresses current, globally relevant news regarding political division, the refugee crisis, gun violence, and religious extremism. All this is achieved within a three-minute song, making strong use of rhyme, repetition, and simple, image-invoking words.
"It's my response to the recent sentiment among certain people all over the world that some people are more deserving of human rights than others, for whatever reason they come up with. In my travels, if any theme about humanity has come across to me, it's that people -- no matter what language they speak, food they eat, time zone they're in, god they worship, border or boundary or line that someone drew in the sand somewhere at some time that makes them hold this passport or that passport -- all people have the same basic needs, fears, hopes, pains, and joys. This song is about that observation."
This is the first of many soul/pop singles that will end up on an EP to be released in February, 2017 followed by a full album release later that year.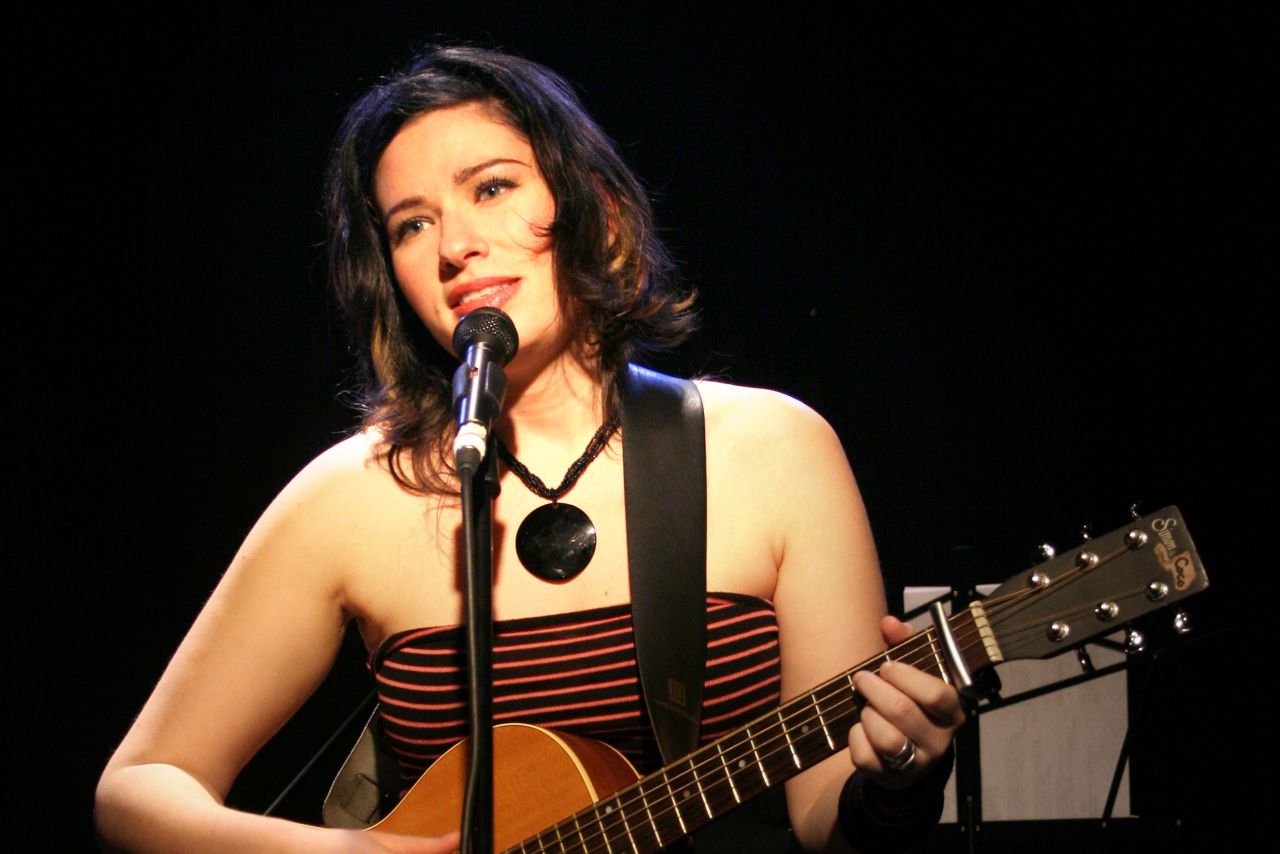 Whether she is improvising on a festival stage with her voice or trumpet, boldly genre-hopping from project to project, or simply tackling life as a professional musician and mother, Coco Love Alcorn follows her spirit. Yet, she makes her live musical experience less about following her spirit than about inspiring audience members to follow their own. It's a welcoming invitation to the listener, an offer that audiences have been enthusiastically accepting for over 20 years. Now, that gracious and inspiring energy has led her to create the project she's been working toward all her life – The Spirit Sessions.
As a performer, she is always in the moment; joyful and genuine, soulful and compelling. She sings joyful soul; a combination of her diverse musical influences including jazz, pop, R&B and folk. Her voice is hailed as extraordinary (Vancouver Province), beautiful (Canadian Musician) and stunning(Star Phoenix). Her playful and witty character, love of improvising and her willingness to engage fearlessly with the audience has made Coco Love Alcorn a leader and visionary on the Canadian music scene.
Alcorn has gained an incredible and loyal fanbase while touring across Canada numerous times, playing an abundance of music festivals (including the female inspired Lilith Fair) as well as community performances. Over the years she has worked with a diverse and notable list of artists including Ani DiFranco, Burton Cummings, 54•40, Chantal Kreviazuk, Jesse Cook, Steve Poltz, Matt Andersen, Chin Injeti (Bass is Base), Kinnie Starr, Marc Jordan, Gonzales, Lennie Gallant and Loudon Wainwright III. Born in Antigonish, Nova Scotia, then growing up between Vancouver and Toronto, Alcorn represents Canada from coast to coast. With a creative family background from both her parents, Alcorn was destined to be an accomplished artistic individual. Her passion for music has fueled her to create six albums and two electronica side projects. Coco Love Alcorn brings all the magic to Hugh's Room Thursday, November 24.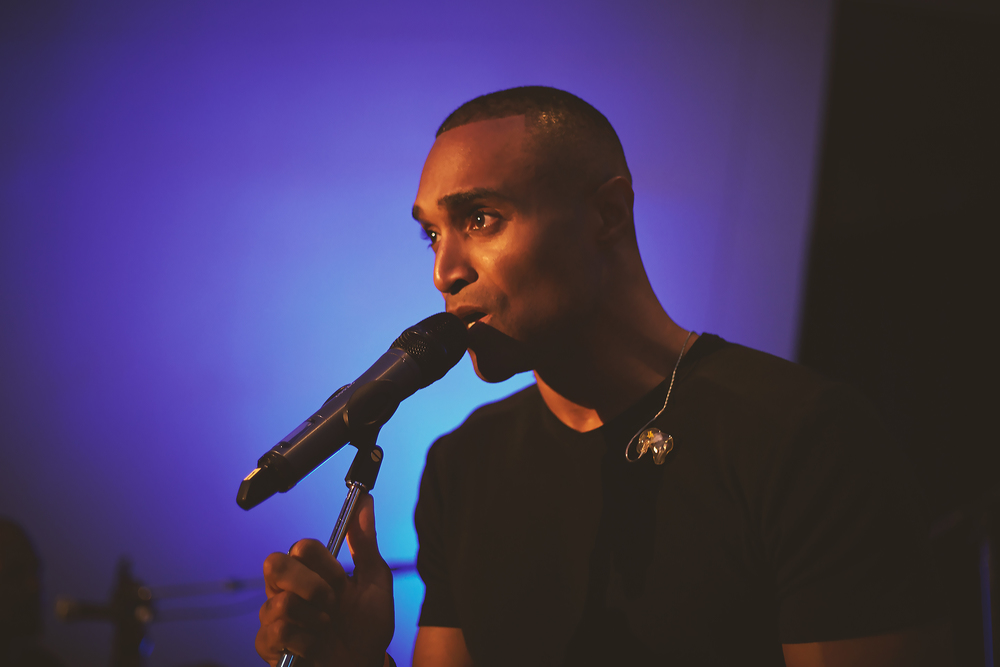 We are turning the corner into something new." That is the bold declaration of intent from acclaimed Toronto r 'n b singer/songwriter Sean Jones, and it affirms his determination to bring a fresh and contemporary vibe to the classic soul sound that has inspired him in the past. Sean first made a mark in the Juno Award-winning vocal r 'n b group In Essence. That showcased his serious skill as an expressive singer, and since commencing his solo career he has been diligently honing his songwriting chops.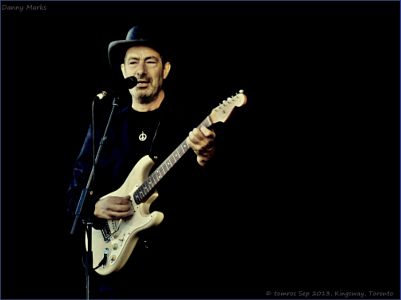 He has been collaborating with some of the best songwriters, producers and musicians in Canada, and the new material they've been coming up with has Sean majorly pumped. "I feel so good about the modern direction we're taking," he enthuses. "We're making it fun, energetic and danceable. The way we record is still organic, but we're adding production touches that make it contemporary."Jones' new songs are stylistically diverse, and he refuses to be constrained by genre barriers. This reflects musical inspirations that span many decades, he explains.
"I love the classic soul of Sam Cooke, Donny Hathaway and Al Green, but I'm a child of the '80s as well. As a kid, I grew up listening to rock, r n b, and reggae. I loved the way Prince kicked down boundaries, and I love that about Bruno Mars now too."
Sean is co-writing all the material for his next album, with the exception of a ballad called "Unconditional." Juno winner Sean Jones and his 9 piece band play an evening of top shelf soul music live at CandyLand on November 23rd. With special guest performances from Tanika Charles and Nefe. this is shaping up as a quality sampler of the new 6ix soul sound. It's a 7.30 start and you'll need to get there early as this is likely a sell out.
Toronto hip hop fans are in for a big show Sunday Nov. 20 when the Married To Success tour starring Peter Jackson and featuring local hip hop artist Leondro takes the stage at Adelaide Hall for the last show of the tour, which is sure to be full throttle.
On Saturday Nov.19, blues maestro Danny Marks makes a rare East Side appearance at The Duke Live 1225 Queen St E, Toronto. First set at 10, get there early, could be jammed.