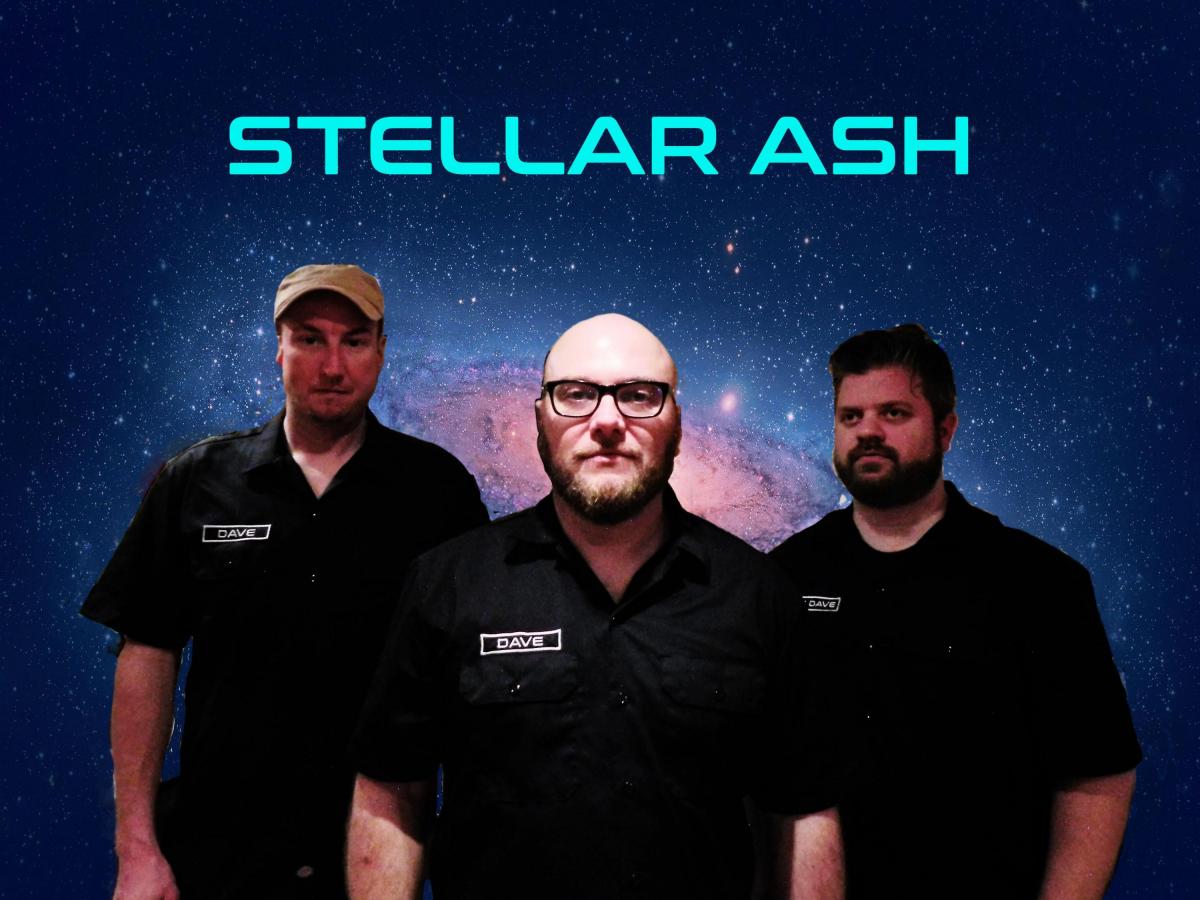 Fri Apr 17, 2020
Everybody holding strong in keeping yourself to yourself and keeping your distance? As I mentioned last week, Toronto food banks are at their ramen's end trying to keep their clients fed and are mighty grateful for whatever little help we can give.
You can give all donations to the Central Daily Food Bank 191 New Toronto St. services, among others, Allan Gardens Food Bank at St.Luke's United Church SE corner Sherbourne & Carlton. Thursday & Friday 1-3.30 PM.This location serves one of Toronto's most vulnerable and neglected populations.
Alternative indie rock band, Stellar Ash, comprised of band members Dave, Dave, & Not Dave combines 90s alternative elements with a fresh take on Canadian power rock and the result is unique, yet familiar. A big sound for a small band, with a chemistry rarely found in bands so newly formed. 
That said, "Watch Me Go" is a straight-up indie rock tune that would not have been out of place in a classic Helix set... backed by a banging rhythm section, powerful vocals and big hooks make this a stand-out track. The instruments were recorded as "loud and raunchy" as they could be, and then mixed until it was magic.
Check out the lyric video for "Watch Me Go"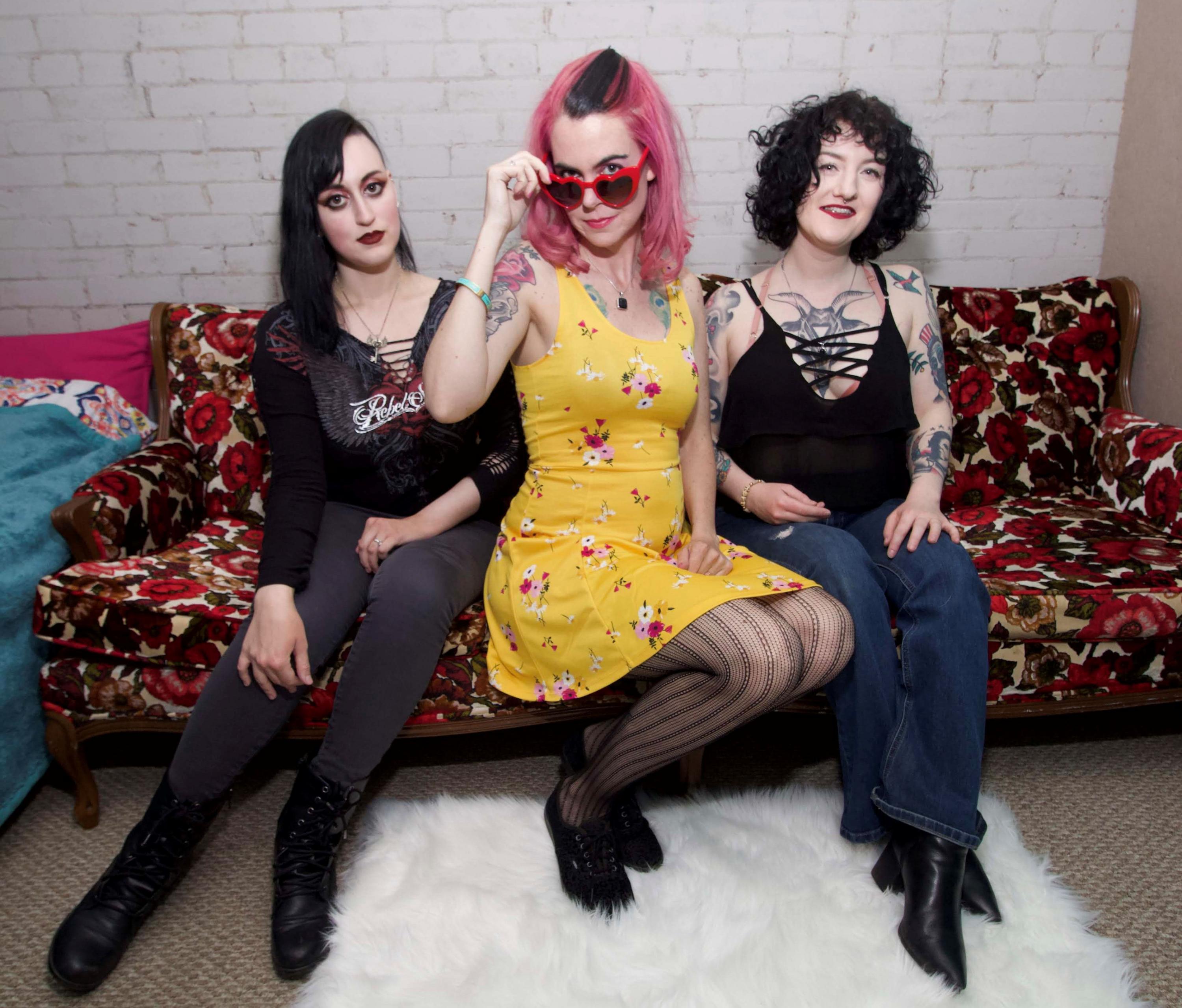 OK, I slept on this one but here we are. Serendipity created Whatzername. Three female musicians from Niagara who found each other at the right place, at the right time. Their sound is a colourful blend of fuzz-driven alternative pop/rock - a reflection of their love of grunge and punk. It's lo-fi sounds, paired with a mix of Ashlee's melancholy keys.
In May 2019, their first single "Something" was released, featuring Niagara rock sensation Serena Pryne (The Mandevilles) on backing vocals. Playing around Ontario this past summer, Whatzername brought the estrogen to music festivals like In the Soil, Big on Bloor Street Fest & Tapsfest. Along with a muscular, pomp rock sound.
On February 17th, the ladies put out their highly anticipated music video for"Vulture"
Here it is:
Whatzername is Ashlee Standish (lead vocals/electric guitar/keyboard), Clairisa Rose (vocals/bass) and Jess Gold (drums) and can't wait to see them live.
 "Vulture is about the ongoing battle of giving too much of oneself to others that take advantage, and the idea that we all have someone on our side looking out for us,perhaps someone who is jaded and has seen it all, like a vulture", according to singer/guitarist Standish.
The video takes place in a retro-themed house that featured the ladies jamming in cool, artistically decorated rooms. Ashlee narrates the song from her seat at the piano, with the rest of the band performing in the bedroom. The video also features Danno O'Shea (My Son The Hurricane), lead guitar on the track. The video was filmed by Smoothie Stufio (Bryce Smith) and Jeremy Sobocan, who brought their creative vision to the feeling the band hoped to convey.
Check out the official video for "Vulture"
All Streaming Links: https://smarturl.it/WhatzernameVulture
Afrobeat experimentalist producers Trrmà released their latest single, 'Dhaulagiri' on 9 April and it's a great listen.The track is lifted from their upcoming album, The Earth's Relief via 577 Records which will be released on 1st of May. The duo have received support from Italian publications Son Of Marketing, Music Week, Rockerilla and Blow Up. The duo have toured Japan, sharing a stage with Tatsuya Yoshida (Ruins), Koichi Makigami(Tzadik), and Doravideo.
Trrmà has also collaborated with American visual artist and pianist Charlemagne Palestine whilst one-half of Trrmà, Giovanni Todisco has previously worked with Italian punk duo? Also. Having toured Europe, the duo also played at L'homme a deux oreilles and Time Zones Festival.
Based in the South of Italy, Trrmà is comprised of Giovanni Todisco on drums and percussions and Giuseppe Candiano on modular synthesizers. Todisco, a teacher of drums and percussion in several music schools, received his formal from Monopoli Conservatory in "Classical Percussions". Candiano studied jazz guitar and trumpet before he went on to teach himself the synthesizer with a focus on electronic music.
Trrmà find inspiration in the beginnings of afrofuturism with Sun Ra taking centre stage while the more structured aspects of Iannis Xenakis provide support. The resulting sound is complex, with parallels being drawn to the likes of Clap! Clap! and Flying Lotus, while the jazzy aspects of Portico Quartet appear here and there.
Taking tribal percussionism to the next level, Trrmà combine two simple elements of drums and electronic embellishments. That is where the simplicity stops as 'Dhaulagiri' writhes in its own experimentalism. Polyrhythmic flourishes throughout the single break up the expected beat, ensuring that the listener is encouraged to pay attention to the details found within the nuances of the sound rather than allowing for passive listening.
Trrmà take the time to describe the track to their fans, "'Dhaulagiri' combines afro-jazz percussion elements with abstract electronics that remind spacey 90' scratch DJ works. An unconventional  form of broken beat composition."
Other faves round here Makalu, Cho Oyu and the blissed outKangchenjunga.
Check Makalu here: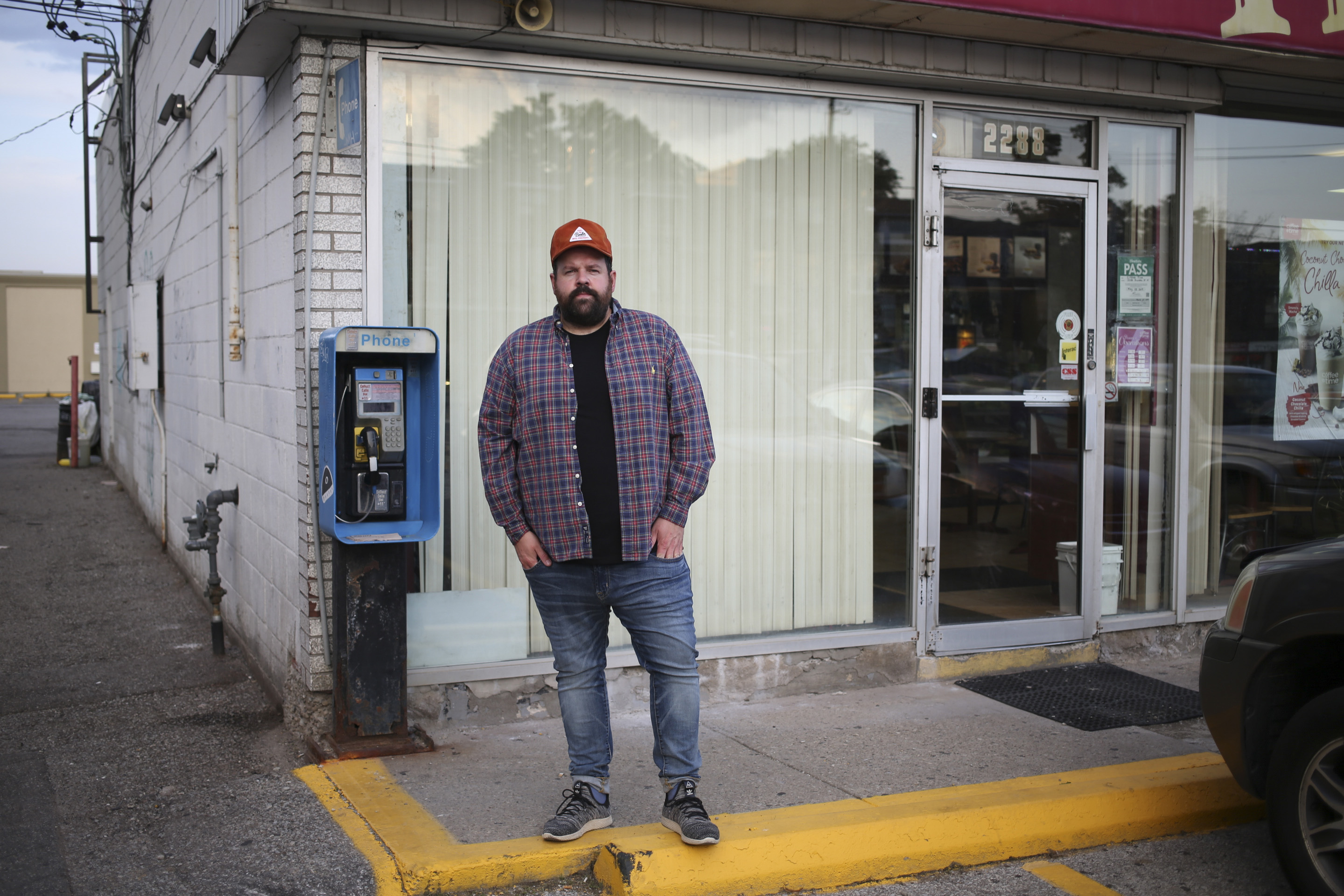 Donovan Woods is "no stranger to making music that tugs at the heart-strings" (FADER), and his poetic new video for "Grew Apart", the alluring new song previewing his forthcoming album, is available on all platforms now.
Produced by Cherie Sinclair (Big Sean, Carly Rae Jepsen) and directed by Woods' long-time collaborator Ryley Burghall the video was shot in Toronto. Co-written by Woods, Logan Wall, and Travis Wood, "Grew Apart" showcases Woods' proclivity for intimate songwriting and has earned more than 300k streams on streaming platforms.
"'Grew Apart' is about the little lies inside the words we use when we're hurting after a relationship ends," says Woods. "We wanted to tell a story in the video about men trying to help each other, and fucking it up, but trying. Men seem to think that there's some physical trial we need to put ourselves through when we're lovesick - drinking, fighting. The wrongheadedness of that idea is on display here. So often it feels like we can't escape those breakup clichés. The song and the video are about why that might be."
On Saturday, April 11, Woods participated in the Human To Human Facebook Live event benefiting PLUS1's COVID-19 relief fund in partnership with MusiCares and Sweet Relief. The livestream event featured artists Jewel, The Headand The Heart's Jonathan Russell, Grouplove, and more. Check it on Facebook and YouTube.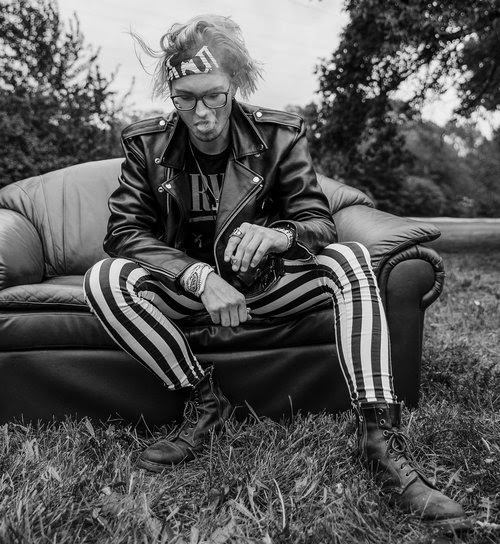 Down on the hip hop corner, Toronto-based grunge trap and alt hip hop rocker Krosst Out marks the end of his former self with the symbolic unleashing of new single, "Funerals" — available now.
The track lands ahead of his forthcoming album, Phone Calls With Ghosts, a project that has the Toronto-based artist squaring away with his small-town upbringing; the LP is set for release June 26, 2020.
"Some kids treat piano lessons like a chore, but I treated them like a lifeline," Krosst Out nee Aaron Siebenga offers. "They were my way out."
That sentiment — and its translation into "Funerals" and Phone Calls With Ghosts, are in reference to his upbringing in the small Northumberland County town of Campbellford, Ontario, population 3,500.
"'Funerals' was the first song for this project I ever did, and it hit home with me," Krosst Out shares of the revelation. "As the project grew, I built around this concept of talking to the people that don't know who I am anymore, as well as for the people currently in my life, letting them know where I'm at.
"I feel as though you get to a certain point as an adult where it suddenly dawns on you that you're no longer who you were when the people 'back home' knew you," he reflects. "You're different now, and that's ok.
"This album is about that. It's about coming to terms with — and then burying — your old self to make way for your new self. As hard as that is, it's how we grow as humans. You are not the kid they used to know.
"The project started from the idea of a 'road trip' where you're taking the scenic route," he continues, previewing the album's vision at large. "It's a road trip with another person — but for this, it's a ghost.
"The confines of the car force you to be honest with the other person, and that's like what happened for me when writing this album. It took me to a place where, with every beat, I just got real on it and emptied out everything I had, track by track."
Phone Calls With Ghosts is Krosst Out's sophomore album offering, and follows 2017's debut EP Life of the Party, and a series of singles — including 2019's "Too Much on My Mind" with Spark Houston and "End of My Rope" with Statik.
The video for "Funerals"packs a powerful and poignant symbolic punch, serving as a friend/foe farewell of sorts for Siebenga's small town to big city come up. "To make the video in a church in Campbellford is somewhat poetic considering the song is about the death of my former self, really."
Attend 'Funerals' here:
Phone Calls With Ghosts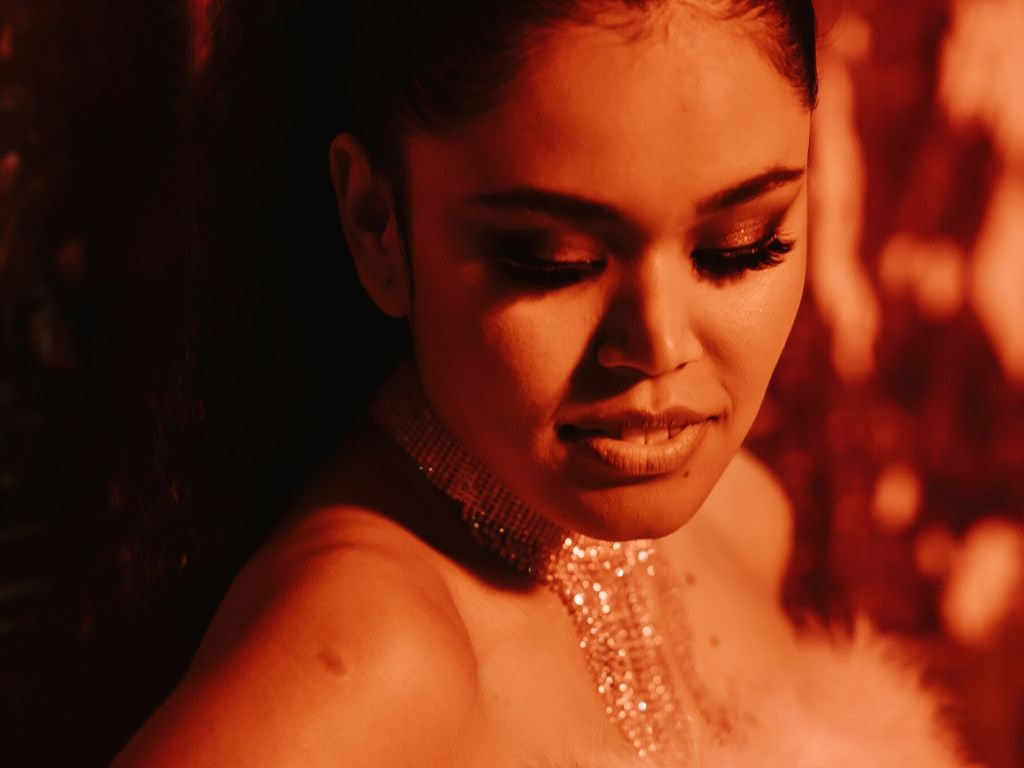 Another T.Dot based artist, Taya Marquis, is thrilled to announce the release of her new single and music video "Strive." The single aims to empower listeners to be the best versions of themselves through its raw and emotional lyrics. Written by Taya and produced by Neo Tempus, "Strive" is a modern pop song with elements of dancehall and a reggaeton backbeat. "Strive" is found on her latest EP i'mperfect, where Taya had in-studio mentorship sessions with Young Guru (Jay-Z's audio engineer). Taya is no stranger to the music scene,having opened for American producer and performer Taylor McFerrin and singer Tinashe, and has co-written with Ke$ha.
She aims to bring depth, positivity and empowerment to listeners through her fierce and bold musical stylings. With a modern pop sound mixed with reggae and dancehall, Taya wants this single to inspire her listeners to always "strive" to be the best versions of themselves. "Strive" tells a powerful story about battling with inner demons and the strength to overcome them. Taya led the creative direction of the music video, alongside choreographer Jami Lynne Harper, to reflect her own battle with inner demons throughout life. Directed by Alimzhan Alan Sabirand produced by Jessica D'Angelo, Taya's vision came to life in this highly stylized music video, portraying a dark and mysterious story that evokes the push and pull of battling with your inner self. 
"I wrote "Strive" because in hard times I've let my demons get the best of me. And I think a lot of us beg our demons to let us go," said Marquis. "I want people to feel empowered to pursue their purpose of why they are here on this planet Earth, and STRIVE for it!"
 She uses her music as an avenue for mental health advocacy, and enforces messages of self-discovery and #positiviTAY in her songwriting. For more Taya, visit www.tayamarquis.com.
Check the music vid here:
The single is streaming on Amazon Music, Apple Music, Deezer, Google Play, Spotify and Tidal.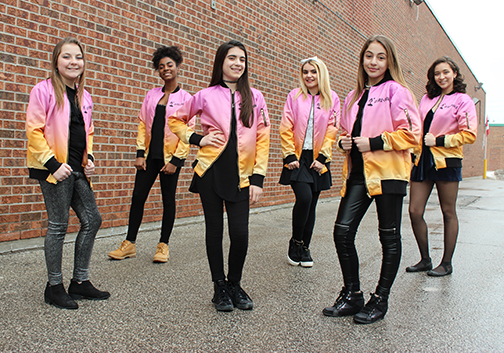 JUNO Award-nominated and chart topping all-girl pop band Girl Pow-R are mobilizing the masses via mobile phones to, quite simply, help in any way they can in this newly uncertain time.
Leveraging the power of social media in a time of increased social distancing, Girl Pow-R continues to embody their core mission of banding together and uplifting those in their community, no matter the circumstances.
"We're experiencing this quickly-changing and challenging time alongside other young people across Canada and the world," the members of Girl Pow-R say. "We can only imagine how others feel watching the news, and we know first-hand what it's like to sit at home and want to do something to help."
"As a band, Girl Pow-R wants to continue to do our part and share ideas on how everyone can be a 'helper' to those who need support right now."
Those familiar with Girl Pow-R and their management team, led by Canyon Entertainment Group's Dawn Van Dam, won't be surprised the girls are rolling up their sleeves to assist where they can amidst the global outbreak of COVID-19; passionately advocating for social causes close to their hearts is an integral part of who Girl Pow-R are, both as individuals, a band, and a growing movement.
Check out their daily videos and posts with the #GirlPowRment hashtag on Instagram, Facebook and Twitter, with suggestions and tips about everything from the 'Bear Hunt Game' to 'Caremongering'.
Girl Pow-R have helped contribute to charities who work on behalf of anti-war and anti-violence, SickKids Hospital, the Toronto Humane Society and SPCA, the Give and Restore Hope Children's Charity, WE Movement, Food4Kids, anti-bullying, and raising awareness for the occurrence of strokes in minors — a scenario that personally afflicted Girl Pow-R member Maya during a dance class.
With members ranging in age from 11 - 17, Girl Pow-R's greatest strength lies in the diversity in their ages, backgrounds and life experiences. The universal things that join them together, however, are dynamic skill sets and a shared mission of empowerment among young women in the world today.
Their debut album This Is Us received a 2020 JUNO Award nomination for Children's Album of the Year, encouraged over a million girls to stay confident in their individuality and avoid the pitfalls of peer pressure and online influence in today's hyper-digital age.
The album's title track "This Is Us" debuted on the iTunes Canada Children's chart at #2 and #15 in the U.S. and landed in the midst of a summer featuring back-to-back-(to-back) Canadian and U.S. tour stops.
This Is Us is right here:
Please support your local food bank. A little bit goes a long way.