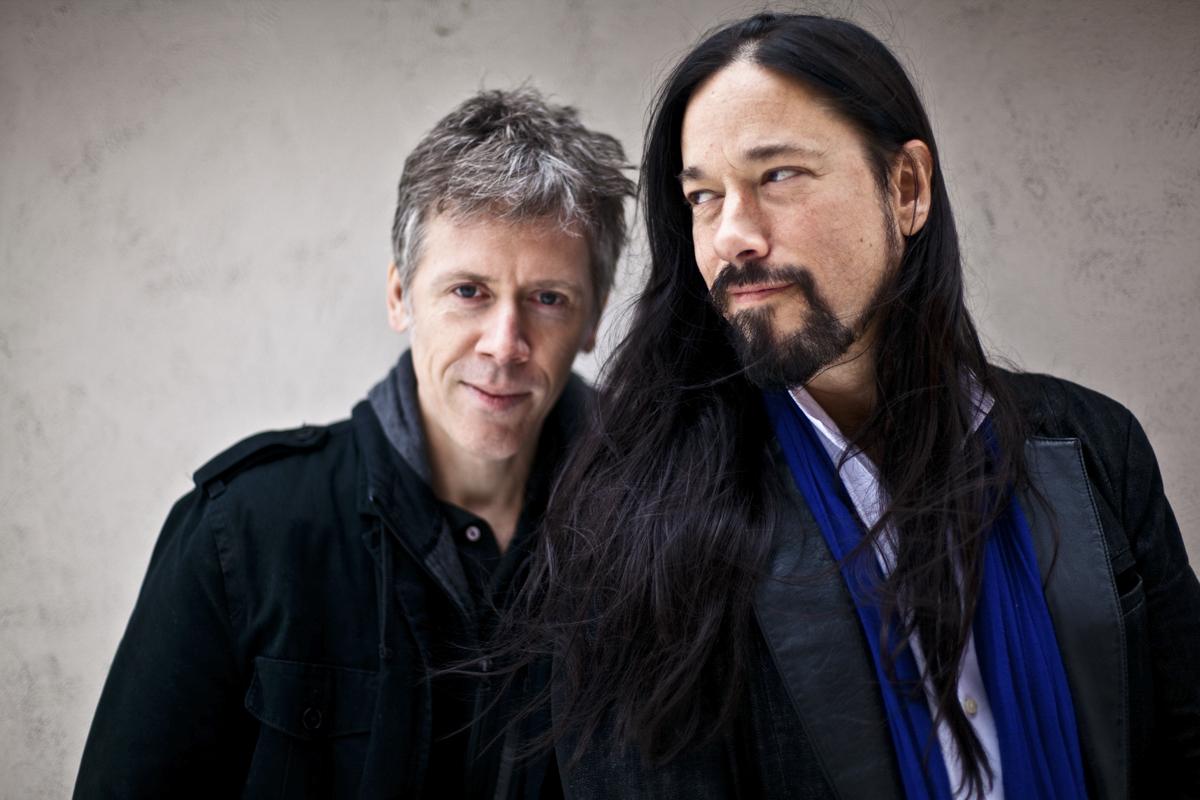 Fri Feb 12, 2021
This week we salute ACSA Food Bank, 1911 Kennedy Rd, Toronto, serving the Malvern area. Support your local food bank. The need is dire.
Stepping in with Strippers Union,  fronted by the harmonic duo of Rob Baker (The Tragically Hip) and Craig Northey (Odds), who have released Disc 1 of their new double LP, The Undertaking. Disc 2 of the album will arrive March 12. The album is also available on limited edition vinyl today which includes both discs.
In 2006, Strippers Union released their debut LP, Strippers Union Local 518, and then followed it up with The Deuce a short five years later. Now, nearly a decade later the band is ready to share their third LP, The Undertaking, a double LP recorded at The Bathouse Studio with drummer Pat Steward and bassist Doug Elliott.
Why the long wait between albums? "These last 10 years have had their share of unexpected twists and turns," says Baker. "Suffice it to say that my life was in upheaval. My lifelong dream, which was embodied by The Hip, had come to a sudden and very final end. It was, oddly, both profoundly sad and fulfilling, and it left a void for me. What was I to do now? With my dream done and my sense of personal identity badly shaken, I began the process of trying to figure out what I might do with the remainder of my life.
"I descended into my home studio and applied myself to the one thing I can count on to keep the demons at bay, which is songwriting and recording. Apparently there were more demons than I realized, and before long I was overflowing with demos… more than 50. Originally I thought I would include an album's worth of personal tunes with a book that I'm writing about my misadventures and shared laughs in The Hip...and I may still do that, but it struck me that a lot of these tunes were Strippers Union material.
 "Initially my plan was to use my bass lines and programmed drums - I'd spent a lot of time getting them right and I was pretty proud of the work - my ego wanted to see 'all instruments played by Rob Baker', but my better judgement told me to give Pat Steward and Doug Elliott a crack at those parts. These guys have been playing together so long they are a well-tuned machine - ruthlessly efficient and tasteful. I headed to North Van with my hard-drive in tow and spent three days in Craig's Doghouse of Thunder Studio with Pat and Doug nailing down the bass and drums on 18 tunes in three days!"
"I'm proud of these songs. I'm proud of the work. When we were young we wanted to conquer, to be respected and adored. Time marches on. These songs reflect who we are now - a little less bravado and a little more restraint, less inclined to thrash and more inclined to find a little truth, a little meaning, and to revel in the little pleasures."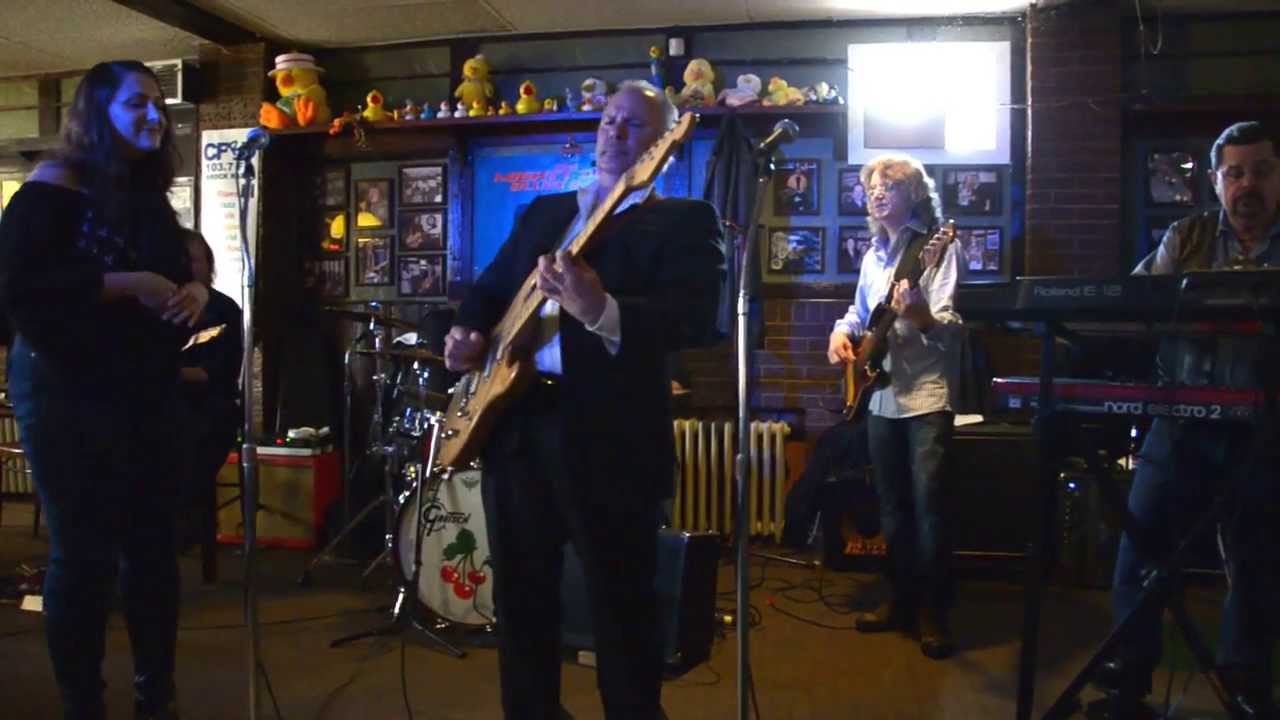 "An Alternative View of Valentine's Day "is a given in Covid times but The Mighty Ducks Blues Band are reminding us that at the best of times, Valentine's Day ain't all it's quacked up to be.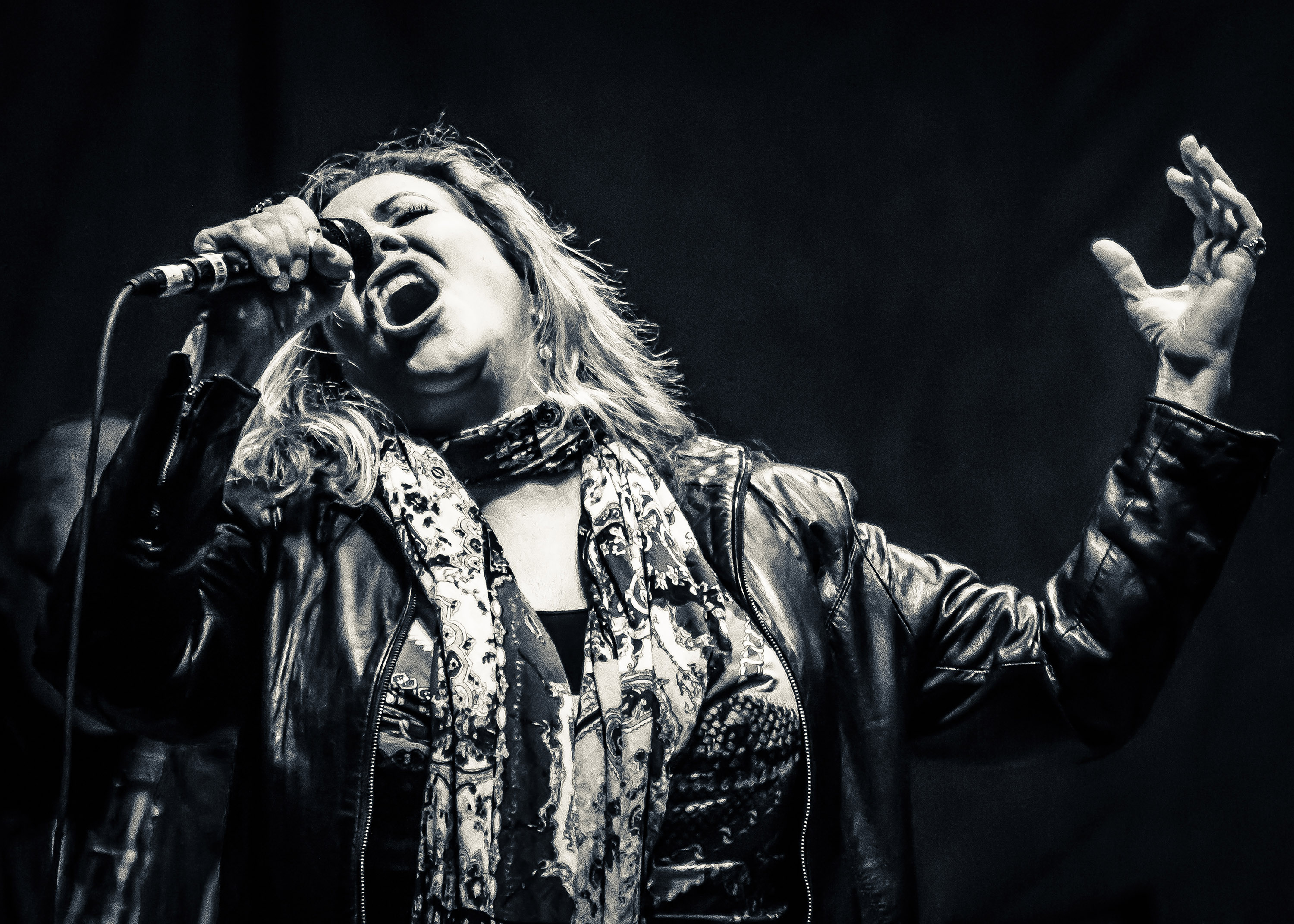 The new single is 'Don`t Send Me No Valentine', and it features seasoned blues belter Cheryl Lescom telling the news.
Here's the Free Download: dropbox.com/sh/2due77iyxyqgq56/AADuRgR78NnKuGDjb6eiXGiZa?dl=0
It's off the delicious Duck Soup album and was written by G.Kendall and M.Aucoin. Accompanying video was produced by Jim Casson for Valentine's Day and sends a strong message of self-love.
"Strength in Solitude, Being Good with Being on Your Own" sums up Kendall.
Which, as the single amply demonstrates, can be hella fun.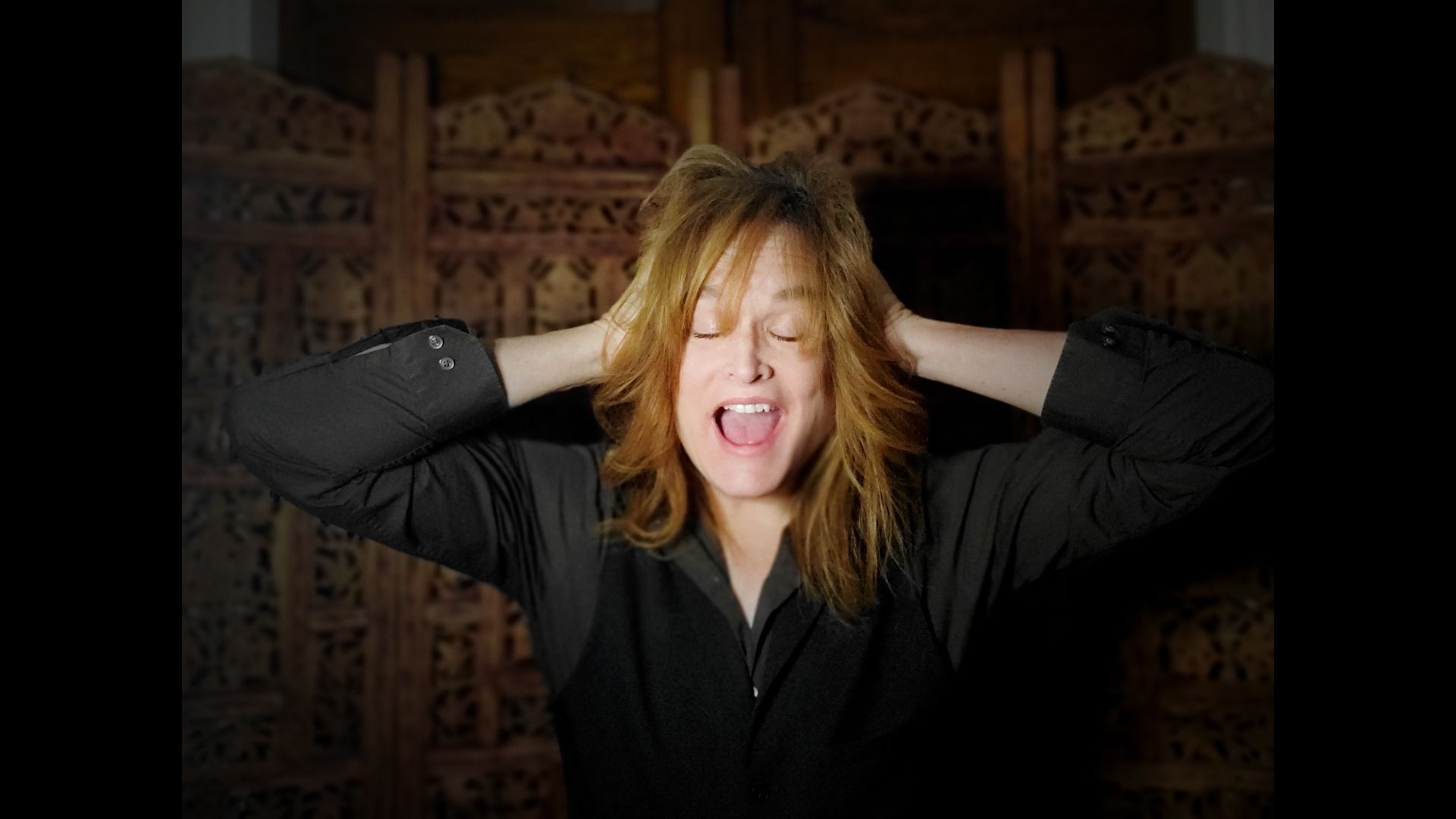 Singer/pianist Serafin LaRiviere's new album, Unravel, was born in an idyllic setting of quiet woods, wandering deer and several feet of snow – though it wasn't planned that way.
Unravel was meant to mark the 10-year anniversary of Serafin's third album, Love's Worst Crime – an event that shortly preceded the adoption of a son. The decade in between had centered more on diapers and schooling than sheet music and microphones (with a sprinkling of gigs in Toronto, Montreal and Quebec). So, 2020 seemed the ideal time to create something new: There were new songs, new arrangements for Jazz standards, and a new digital age to explore.
"I was in the Eastern Townships of Quebec when Covid-19 hit," Serafin says. "I was quite fortunate, really, though it was terrifically isolating. But I was with my wee family in the middle of nowhere, and blessed with an awful lot of time to figure out what to do with the new album."
Unravel is an album that moves through several genres. Classic torch songs like Cry Me a River and I Put a Spell On You are given an electronic kiss, while original songs like It's You and I Couldn't Be Your Girl have elements of Pop, Funk, Soul and even Country. The track Good Boy is the most personal for the artist – a musical celebration of "all the wonderful, complicated things that make him such a great kid".
Recorded at Number 9 Studios in Toronto, Unravel features a stellar band that includes bass player George Koller, horn genius Christopher Plock, pianist Clement Robichaud and Great Bob Scott on drums. It was engineered by Aaron Fund Salem and produced by Juno award-winner Jono Grant.
The first single from Unravel is a slow, intimate version of the 1980s Pop classic Take On Me, from the band Ah-ha. Where the original is up-tempo and exhilarating, Serafin's offering features just voice and piano. It's quiet, pensive and heart-breaking. Serafin released a video for the song, racking up over 20,000 views in just a few short weeks.
"I always saw the lyrics as the perfect Torch song. There's such a sense of love and longing in the words, and I wanted to try to reinterpret that in a way that was respectful to the amazing original version."
Unravel drops February 2021 on the Arté Boréal record label, in the midst of perhaps the most isolated winter we've experienced in our collective lifetimes.
"I just keep telling myself that, even if life feels like it's unraveling a bit, the day is coming when we'll be looking back on this time and marveling that we came through it. We don't need to unravel."
With a career spanning nearly three decades and a voice that spans five octaves, Serafin has become a household name in Canadian Jazz. The artists' first two albums charted in the top ten on Canadian campus radio, and his first record was the subject of a BravoFact documentary.
Unravel is available everywhere, all the time.
Check this soulful acoustic take on Take On Me

Put together the irrepressible Jaymz Bee, a lockdown load of top drawer talent and the irreplaceable Unison Benevolent Fund and you have Jaymz Bee's Caravan Of Music. We're talking a two hour show 8pm FEB. 14 at www.youtube.com/jaymzbeesez. It's totally free, courtesy of partners including Slaight Music and Vesuvius Music.
Thirty acts from all across the musical spectrum will show us their best shots via music videos in this not to be missed event.
Sez Bee, "UNISON and I hope to go back to live music in 2022 but since it's not likely in the next few months this is a perfect way to blow minds, share fans and raise money for a great cause."
Celebrity toasts/testimonials and/or intros will be had from Paul Shaffer, Anne Murray, Tom Cochrane, Melleny Melody & Clive Smith, Leah Pinsent & Peter Keleghan, Jayne Eastwood and glitzy and fun loving others.
Come Valentine's Day, heard your fellow bubblers into the living room with the bubbly and get carried away by a Caravan Of Music. Among the golden throats warbling for you, Blackburn Brothers, Theo Tams, Taylor Abrahamse, June Garber, John Finley, Billy Newton-Davis and 20 plus others.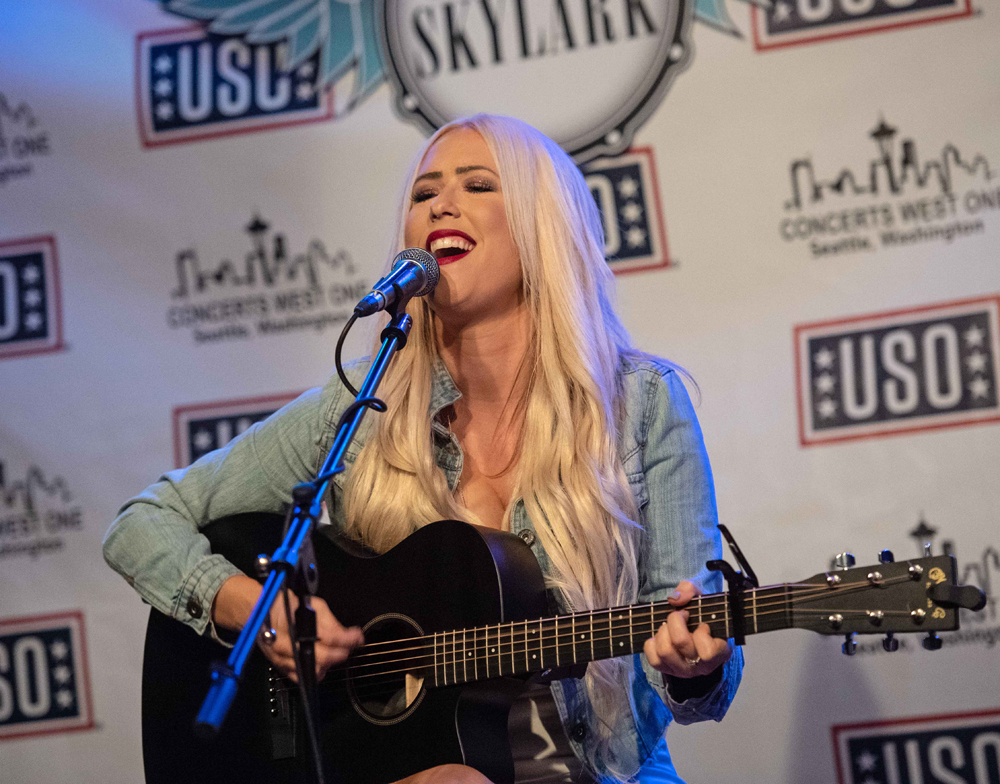 With a year of travel restrictions both behind us, and up ahead, award-winning Canadian country-pop artist Alexis Taylor's new single is the "Getaway" audiences just may need.
"If there was ever a need to escape from reality and take a vacation, 2020 and 2021 are it," the Huntsville, Ontario-raised, Nashville, Tennessee-based artist muses. "Since so many of us were stuck inside our homes, I had the idea that perhaps a vacation does not necessarily mean going to a particular place, but rather a 'Getaway' can be about the person or people you are with.
"Don't get me wrong, I love going on trips — especially to the beach! But to me, it has never been about going to a certain place, it has always been about being with that person who makes it feel like a vacation, no matter where you are. It's simply the fact that you're together, and spending time with them; that's what makes the days feel special.
Produced by multi-award winning musician John Willis, "Getaway" is the latest to land from Taylor, and follows last year's trio of singles, "Just One Look (Wariner Remix)," "Cool With That," and "Desperado."
Since first stepping onto the scene in 2016, Taylor has racked up over 350,000+ streams across all platforms, played Canadian Music Week, CMA Fest in Nashville, Tennessee, and opened for the likes of Marshall Tucker Band, Love and Theft, Meghan Patrick, Doug Seegers and worthy others.
 "Getaway" is available now.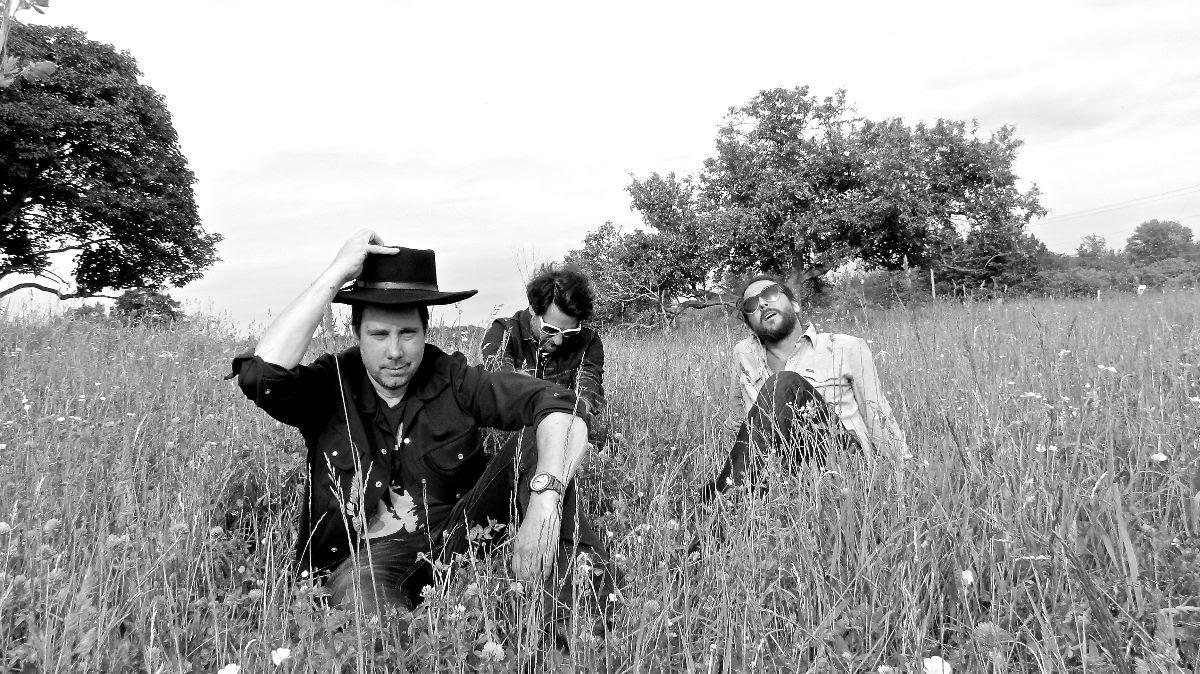 Here's another country act crossing the road and ending up in my inbox rather than Don Graham's. So let's roll with that. The men of the band ONTARIANS don't live in Toronto, although their sound isn't far removed from the distinctive brand of country rock that ruled Toronto's Queen West during the glory days of the Horseshoe Tavern, the Cameron House and the Rivoli. All of which are still dealing in the finest of roots and fusion musics.
Their turf is mostly the northern half of the province, from Collingwood to Sault Ste. Marie. But with the release of debut album, The Greatest Short Story Never Told set for March 12, ONTARIANS are more than happy to represent the southern half too with well-crafted songs played by musicians with genuine chemistry.
They've just dropped the album's first single "Time" on all digital platforms and on Bandcamp, with the video premiering exclusively at Roots Music Canada.
It's taken ONTARIANS just two years to get to this point (2020 restrictions notwithstanding), with the seeds for the project planted in 2018 when roots rock scene veterans Frank Deresti and Craig Smith decided to try writing some songs together. It soon led Frank to make regular trips from Sault Ste. Marie to Craig's studio near Collingwood where the pair laid down tracks and sent them off to their keyboardist Jay Stiles in Austin, Texas to add his parts. Chris Johns later overdubbed some drums, before Craig's painstaking mixes made everything gel into one seamless package.
"This was a true collaborative effort for Craig, Jay and myself," Frank says. "Between glasses of Pernod, car troubles and lots of laughter we wrote songs about various stages of life we found ourselves in—past, present, and a hypothetical future. When Craig and I sat down to write with a clear goal in mind, it was like a reservoir of creativity was released that had been building up for a long time."
That flood resulted in standout songs such as "Forest For The Trees," the only one written and recorded with all three principles together in the same room, "Photographs & Epitaphs," the first one written for the project, stemming from its prophetic opening line, "Some songs will write themselves…," and first single "Time," a slice of classic alt-country in the spirit of Neil Young, The Band, and early Wilco. With the release of The Greatest Short Story Never Told, ONTARIANS are fully prepared to invigorate the roots rock world with their of the moment timeless sound.
AS to pedigree, Frank Deresti criss-crossed the country as a sideman for over a decade and released four albums under his own name beginning in 2012, all while holding down several high profile teaching positions at Sault Ste. Marie's Algoma University and the Algoma Conservatory of Music.
Craig Smith cut his musical teeth in the underrated '90s singer/songwriter scene in Kitchener-Waterloo where he made two solo albums before moving to Collingwood and building a scene there through production work and booking artists at CROW Bar.
Jay Stiles has been hired to work on many projects over the years, and since his move to Austin, that network has grown exponentially. Along with being a part of ONTARIANS, Jay is also working with Big Sugar's Gordie Johnson on a new reggae project.
Put them all together and well, you know the rest. Spies say the live show isn't quite there yet but shows considerable promise.
Spend some 'Time' here
Support the music. Support your local foodbank.