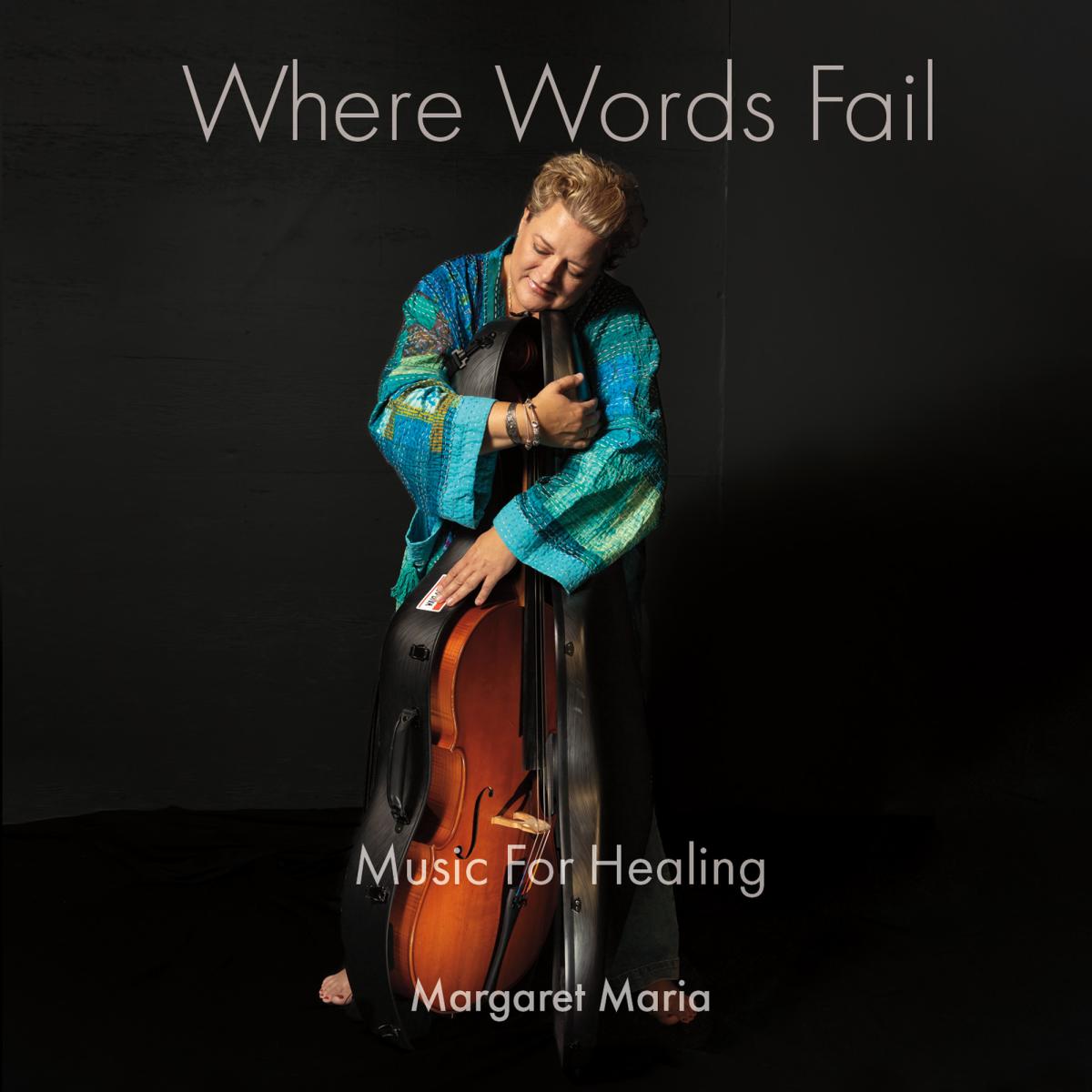 Fri Dec 17, 2021
Ebbing and flowing like an ocean's waves, healing is a notoriously nonlinear process that is as unpredictable as an insect's flight from one blossom to the next. Within such, Canadian composer Margaret Maria is guiding audiences on a journey through aspects of the arc with the release of her new album and single, Where Words Fail - Music Through Healing and "Blessing of Awakening".
Experience "Blessing of Awakening" here: open.spotify.com/track/7rEYQ2WPh1ThJwAGjkInJO?si=d6fa82903a894f58&nd=1
As the release's opening song, "Blessing of Awakening" gives sound to a languid awakening, followed by the mounting busyness of getting to whatever it is that calls for attention; slow and meandering at the start, like rolling over with the first light shining through the window, the pace picks up, driving and percussive — rounding up the kids, spilling your coffee, looking for your keys.
While that sound can be applied to everyday matters, for the Toronto-based composer, producer, and cellist, the awakening was very personal, and very painful: the Covid-19 pandemic saw Margaret Maria experiencing health problems at the same time that her own sister fought for her very life after contracting a serious case of the coronavirus.
The acclaimed composer got through all of it by writing and playing music whenever she was able, pouring her emotions and struggles into her instrument.
"Feeling helpless limitation in my human form is a recurring theme throughout my life," she shares. "This music is born of this helplessness in the hope that it can be helpful to others. That it can offer some healing, some understanding, some comfort, some strength when we feel weak or when words fail us."
Anyone who has ever experienced the pain of loss or struggle, and the strange up-and-down journey of healing, will recognize each emotion in Where Words Fail - Music Through Healing. "From The Brink" begins dark and metallic, suddenly turns airy, winding, and light, and then hits a stride with a graceful march. "Healing Hearts" is a soulful waltz that morphs into an undulating heartbeat, and then the two become layered over an energetic walk-run through the streets. "Raindrops From Heaven" is exactly what you might expect from a song with such a title – gorgeous, rhythmic "drops" over sweeping, bowing, ballet-dancing strings.
With her masterful skills as an extraordinary cellist merging with the intuition of a gifted creator, Margaret Maria is a unique and exciting voice in the world of new music. Her compositional and production talents have been described by her colleagues as, 'an unstoppable force of nature - seamless in its complete unification of technical and subconscious realms.'
A graduate of The Curtis Institute of Music, her performance career has seen her play on concert stages around the globe and as a member of the Vancouver Symphony Orchestra and the National Arts Centre Orchestra. Her later in life transition into composition has seen her work performed on stage in her very first World Premiere. 'Between Worlds' was premiered in 2019 by the Ottawa Chamber Orchestra, with the great Canadian soprano Donna Brown.
For more on Margaret Maria visit:
margaretmariamusic.com/
facebook.com/EnchantenMargaretTobolowska
twitter.com/EnchantenMusic
open.spotify.com/album/0GsuXQn33iiKQskQ764HAi?si=tTrvWYBoSfqi8nchKgtOaA&nd=1
amazon.com/dp/B09N1WYQS1/ref=cm_sw_r_awdo_navT_a_RDCRF5DFEZTX580EXZNJ