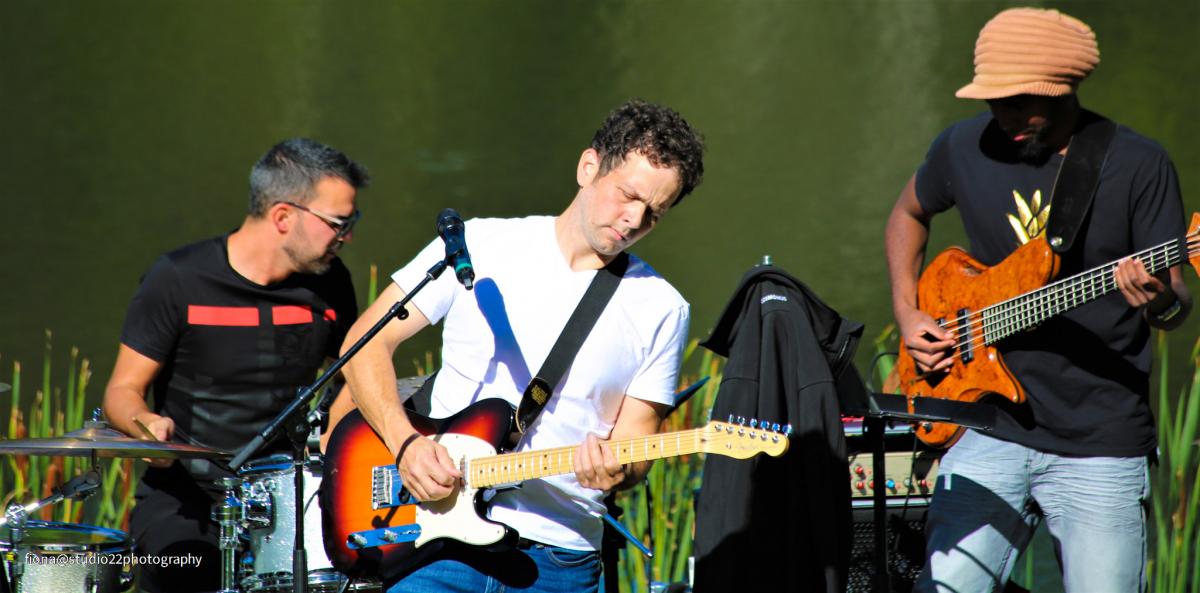 Fri Oct 01, 2021
Nova Scotia native Ian Janes is a critically acclaimed singer, songwriter, and producer who after a long Covid lockdown finally got back to the live stage and he is the real deal!    I caught up with Ian at the VANCESTOCK X Music Festival in Stouffville, Ontario,  where he and his band , Marito Marques -Drums , Andrew Stewart- Bass, Rob Christian -Keys/Saxophone,  showed what makes him as popular as he is. The show was high energy with a soulful moodiness that kept the audience in his grasp from the beginning to the last note.
Ian grew up in a house full of many different musical influences, his dad played guitar in a few bands and his mom had an extensive record collection.  Ian was exposed to such a broad amount of music as a kid which helped him develop his style , a style he describes as an eclectic sound.
Ian started playing guitar at the age of 8 and has been in a band since he was 14yrs old, being simultaneously and equally influenced by playing a stack of his moms records one after another by artists such as Joni Mitchell, Carole King, James Taylor, Ray Charles 50, 60 & 70s, Quincy Jones, Roberta Flack, then Merle Haggard to Thriller and Al Hirt.  Another turning  point was driving in the truck with his dad, listening to Country and then hanging with dad and uncle while they played Keith Whitley, Charley Pride, Randy Travis and Conway Twitty songs at the legion and also listening to Pop -The Top 40 on the radio.  Listening to and loving all of it.  
Ian explains,  "So all of that music is getting equal air time in my little mind at all times, so at the most informative time of my life when I was developing my tastes, I was literally hearing All of that music in equal measure all of the time. So to me this is why my music sounds like a mix of these things."
Ian was introduced to Delbert McClinton at the age of 14 and instantly totally identified with his music. Ian said "I remember thinking that's a little bit like what I do! My music has a little bit more of a  modern twist to it but definitely there was some core influence from Delbert." Ian continued,  "Having said that, Ray Charles was my #1 hero and biggest influence, I loved how Ray was R & B, then came out and slayed country songs and made them his own, showing that great songs don't a have genre."
When asked about his writing regime Ian said  I try to write genre-less songs. Pre-COVID, I would travel to Nashville 4-5 times a year to write. But as a writer I keep writing regardless of where I am."
Ian describes his music as Soul Music, a combination of pop and soul with heavy influences from Jazz, R &B, with a bit of Country and singer songwriter influence. "My album YES MAN has more country influences from spending a lot of time in Nashville… My latest album EPISODE 5 is more Americana and Roots influence,  but my music is always soulful. Thick and rich with emotion and a lot of feeling" I asked Ian if he could do a Duet or share the Stage with anyone who would it be. For a male artist definitely Ray Charles or Billy Withers if they were still alive. Love to play with Lionel Richie one day.   For female artist   H.E.R , her voice is outrageously great  and on the country side would love to do some singing with Lee Ann Womack.
Ian said his favorite place to play was a toss-up between the Blue Bird in Nashville in 2018 and Hotel Café in L.A. but he finds house concerts so gratifying, "the audience is so attentive and so dialed in."
The only place that you can currently buy Episode 5 - digital album and/or companion book with CD is on Bandcamp. Ian's first 4 albums and 3 singles from Episode 5 are available wherever you get your music. The easiest thing to do is to go to ianjanes.com/music Follow the links to your favourite retailer!
Ian Janes is a huge talent and if he is playing anywhere near your hometown, don't miss the chance to check him out, you won't be sorry - guaranteed !!!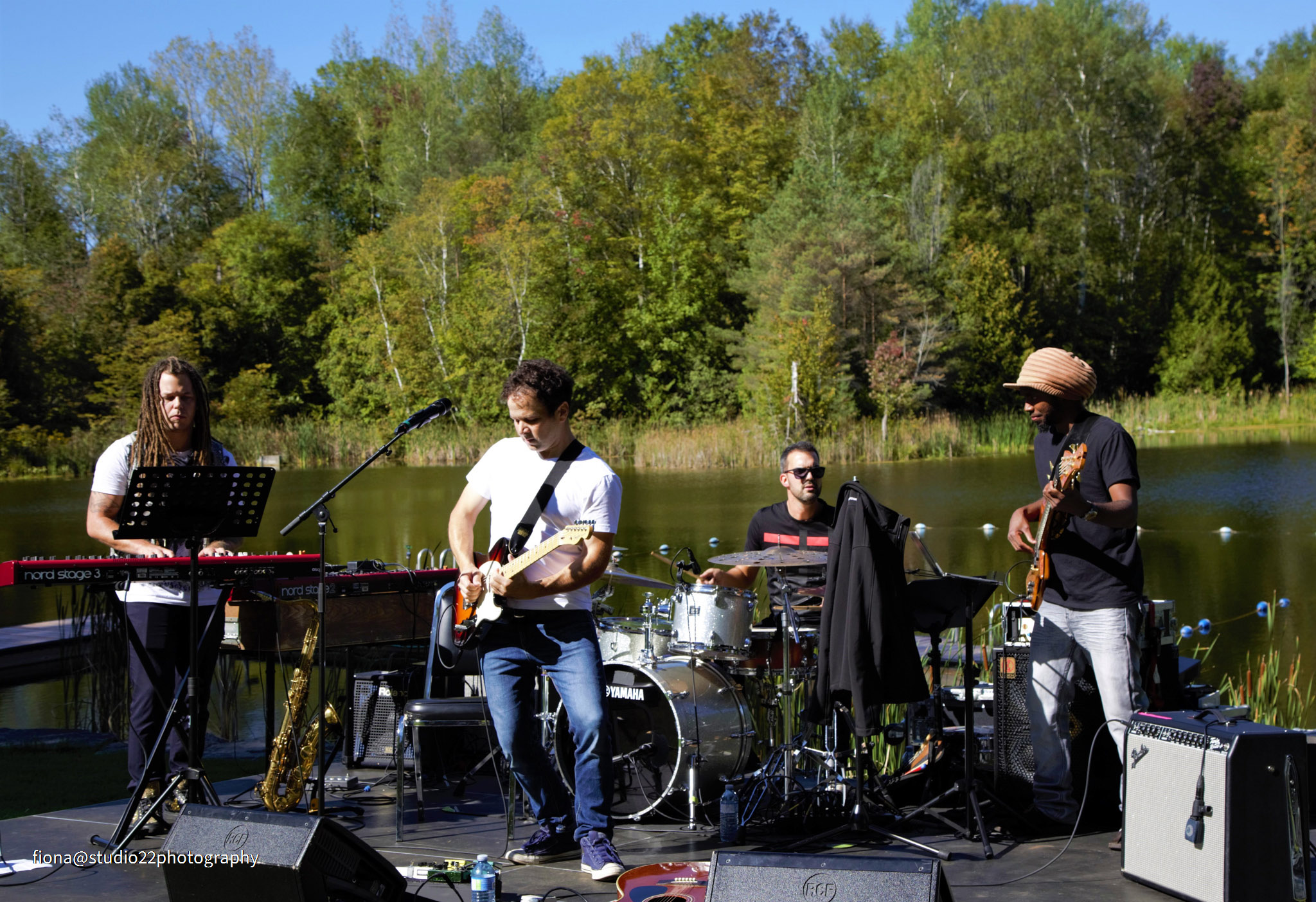 For more on Ian Janes check him out on his social media at:
instagram.com/ianjanesmusic/
twitter.com/ianjanesmusic
facebook.com/ianjanesmusic
youtube.com/c/IanJanes