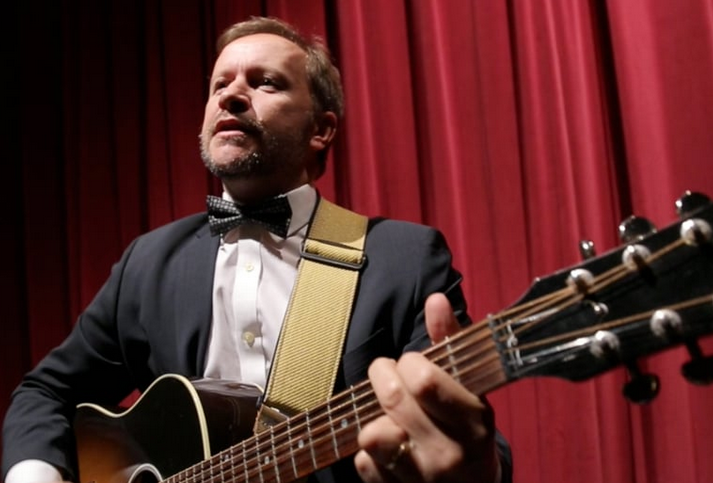 Fri Dec 11, 2020
Winnipeg-based folk musician James Culleton has used AR technology to bring his new children's concept album, Unusual Friendships, to life.
Unusual Friendships is based on the children's story Unusual Friendships: A Little Black Cat and a Little White Rat, written by the award-winning Métis author Beatrice Mosionier — who is also Culleton's aunt; the 71-year-old novelist wrote the rhyme-heavy book as symbolism for difficulties Métis persons experience.
With a collection of 14 original songs, Culleton effectively turned pen; to paper, back to pen; to paper; to ear drums. The 36 minute-spanning record features a mixture of traditional and contemporary roots song while succinctly retelling the symbolic tale of acceptance and equality relayed through a peculiar friendship which blossoms unexpectedly between a black cat and a white rat. Though rats and cats are thought to be enemies, the dynamic duo stick together throughout Unusual Friendships to fight and earn the respect of others.
Learn How James Culleton Brought Unusual Friendships to Live via YouTube here:
Touched by the story, Culleton decided to take his own shot at Unusual Friendships — but from a sonic approach. Though he breathed new life into the classic Canadian tale by recording an entire concept album based around it alone, just that didn't seem to be enough for the contemporary multimedia artist.
As his first-ever children's album, Culleton made it his mission to ensure his listeners — whether kids or adults — could be fully-immersed into the musical adaptation. How did he do it, some might ask? Well, he partnered up with an augmented reality (AR) company by the name of Artivive to help turn the exciting listening experience into a wondrous animated experience.
For the full multimedia experience, all listeners have to do is download the Artitive app on their smartphones or tablets and scan Culleton's latest album cover and bring it to life with the vivid and spectacular, music-backed animations illustrated by James and his 13-year-old daughter Mae Culleton.
The album features Al Simmons on banjo and harmonica, as well as feature vocal spots from Franco-Manitoban musician Andrina Turenne. On top of that, there's an adorable chorus of "cats" contributed by some of the children in the St. Boniface neighbourhood in Winnipeg. Unusual Friendships was recorded at Scott Nolan's Song Shop with Jamie Sitar in Manitoba.
Though Culleton has released several other family-friendly records — including Spooky Songs, At Christmas Time and Vanished Days — Unusual Friendships serves as his first-ever kid's album. It's also his ninth overall release as a songwriter.
Unusual Friendships and the lead single, "Little White Paws" — which was recorded in both English and French — are now available through all major streaming platforms worldwide.
For more visit:
jamesculleton.com/
instagram.com/jamesculletondesigns/
facebook.com/jculleton/
twitter.com/lyricalines
open.spotify.com/artist/3A86sIkg2odR4z0nQLowBe?si=-uEBADaUQu-BD40IgcossA