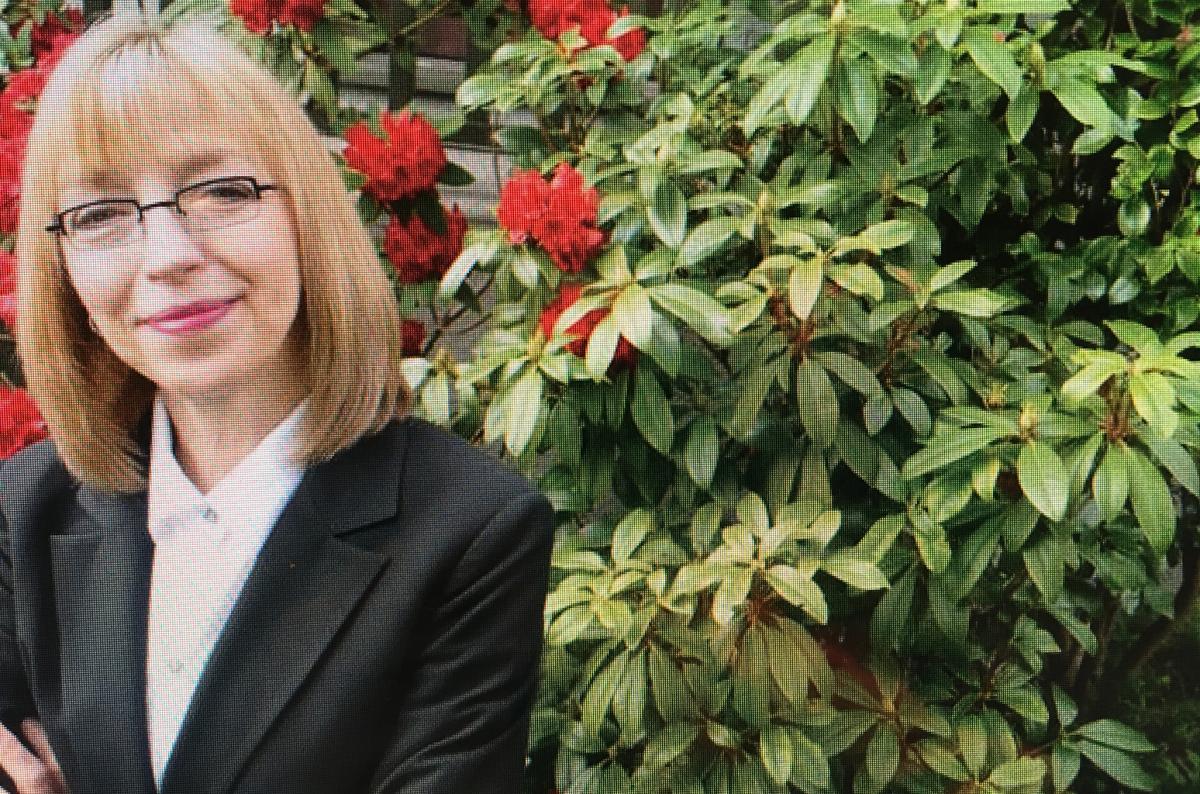 Fri Jan 05, 2018
Submitted to Cashbox Canada (with special thanks to Larry Leblanc)
Marlene (Joan) Palmer, who worked with some of the biggest names of Canadian music, died of ovarian cancer on Saturday, December 30th, at the Victoria Hospice in Victoria, British Columbia, according to husband Phillip Hurst.
She was 62.
Unfailingly cheerful, a valued colleague, friend and confidant to all, Palmer was a much sought-after publicist and a tenacious advocate for her clients. She had an incisive wit, great creative instincts, and came from a PR tradition that the media was to be treated with respect.
At one time or another during her nearly four-decade publicity career, her client list included: Anne Murray, Bryan Adams, Loverboy, Rita MacNeil, The Rankin Family, Steve Smith (aka Red Green), Tommy Hunter, Frank Mills, and George Fox.
She also oversaw the national media surrounding the historic "Tears Are Not Enough," the all-star charity single recorded in 1985 by leading Canadian artists, under the name Northern Lights, raising funds for the relief of the famine in Ethiopia.
Born in Chilliwack, BC, she graduated in broadcast communications from the BC Institute of Technology in Vancouver, worked at Radio Chilliwack, and then took an on-air position at a TV station in Lethbridge, AB. She next worked as an investigative journalist and weather reporter at CHEK-TV in Victoria.
In 1979, despite having no entertainment or publicity experience, Palmer answered a newspaper ad placed by Bruce Allen of Bruce Allen Talent Promotions in Vancouver seeking a music publicist.
She was hired and became an indispensable component in Allen's management success in taking Loverboy and Bryan Adams from the ground up to global success.
After several years working at Bruce Allen Talent Promotions (which became Bruce Allen Talent) Palmer moved to Toronto to work in a mid-level executive position at CBC-TV. She was soon spotted by Anne Murray's long-time personal manager Leonard Rambeau who hired her in 1986 to work at Balmur Entertainment Ltd. with Murray as well as with George Fox, and Rita MacNeil.
Following Rambeau's untimely death at 49 in 1995, she married Phillip Hurst and returned to live on the west coast where she launched Palmer Publicity Ink while living in North Vancouver. In 2011, she and her family, which now included daughter Katie, moved to Victoria.
In recent years, she worked significantly with Bruce Allen Talent including continuing to oversee publicity for Anne Murray and Bryan Adams. As well, she worked extensively for Rocklands Entertainment in Peterborough, Ontario; and with Annerin Productions, a division of the Calgary-based Jeff Parry Promotions.
She continued to work on projects for Anne Murray following her retirement in 2009 and was honoured by the University of Toronto for her archive donation in November 2017.
Palmer is survived by husband Phillip Hurst; daughter Katie Hurst; mother Lorraine Palmer; and sister Sharron Forrester
A memorial service is not planned at this time though husband Phillip will organize a small gathering of local friends, mainly dog walkers. Marlene loved her dogs, Finley and Brody.
In lieu of flowers, a donation account has been set up for Marlene's daughter Katie Hurst at the Royal Bank of Canada.
The bank details are Bank #: 003 / Transit #: 08340 / Account #: 5060132 / Swift Code: ROYCCAT2.
Tributes:
"Marlene and I worked together for 31 years. She was a consummate professional and a joy to work with. When she set things up, everything went like clockwork. I would show up and the first thing people would say was, 'Marlene Palmer is amazing!' And so she was. She saw the big picture so well while attending to all the details. Everyone loved working with Marlene. Not only did we work well together, but she was a dear friend, and I will miss her terribly."
Anne Murray
"Marlene started working with Bruce around the same time I did, in 1979 / 1980. She was very quiet and demure, and completely inoffensive compared to the animals she was working with. She was a calm oasis in a hurricane. This unflappable character trait never changed in the 30+ years we worked together. Her emails to me were always very long and detailed. She was a very dedicated hard worker, someone you could absolutely depend on, no matter what the circumstances. In other words, no matter how loud Bruce yelled!
"I remember the day Marlene's life changed; it was the day that Katie was to arrive in Canada, and for her to be a mum. Her eyes welled up with happy tears as she told me of Katie's imminent arrival. Nothing in the world meant more to her than being a mum to Katie; yes, even more than Bruce Allen and Bryan Adams!
"It breaks my heart to think that Marlene and I were still corresponding only weeks before she passed away, and even when I asked her how she was, she was quiet and demure about it. Not wanting me to worry, and seemingly unfazed by her ordeal. Just a calm oasis in a hurricane, that was our Marlene. Goodbye, farewell, you will never be forgotten."
Bryan Adams
"In 1980 a former CHEK Victoria on-air reporter walked into my office and said that she'd like to work with me in the music business as a publicist. That was in the era of 'dreamers and telephone screamers.' Marlene Palmer and I worked together for 37 years, only interrupted by her occasional "walkabouts" when she took her prodigious talent to the CBC or Balmur Entertainment. Marlene brought with her dignity, professionalism, and a tremendous respect for those who she worked with. She respected and admired talent, always making sure that her clients were protected as they moved along in their careers. She shunned the spotlight but made sure that it shone on her clients as much as possible. Marlene Palmer was the best."
Bruce Allen
"Marlene Palmer occupies a unique place that was of her own making. There was some aura of exclusivity about her that made her different from any other publicist. Possibly, this was because she primarily worked for Bruce Allen, suggesting she was a pillar in his empire, and emerging as a calm voice of reason. Marlene was reserved, which doesn't mean she was coolly objective about her acts, starting with Bryan Adams, and then Anne Murray. You could rely on her if you needed to talk to Adams, or if she needed you. Marlene dressed well, put herself together admirably, and carried herself with dignity."
Tom Harrison, author and journalist
"I feel very fortunate to have had worked with Marlene for so many years. Marlene touched many lives and will be missed. She was a true professional, quietly working hard behind the scenes not just for Anne (Murray), but many Canadian artists. Helping to contribute to their successes. She was an excellent listener. I had so many wonderful conversations with Marlene."
Darlene Sawyer, friend
"The best way I can describe Marlene: Supportive. Caring. Generous. Cheerful. Tireless. Marlene was always on the front line when it came to charitable causes. We worked closely during our time with Bruce Allen, and even as recently as 2016. She was always there for us, for anybody, putting a professional sheen on us all. I'll never forget her favourite expression, 'Between a rock and a hard place'. She never failed to find the middle ground, Marlene always made us look good."
Paul Dean (Loverboy)
"In recent years Marlene worked with all of our Rocklands shows in Canada and the US with the utmost of class. There was not a person in this industry that never said how much a pleasure Marlene was to work with. She always did her job with class and true professionalism. Marlene was a trooper right up to the end. I had an Email from her just a week before she passed wishing us all the best and thanked us for our continued support and patience. Weeks ago, Marlene was working as hard as ever setting up the final interviews for our "Oh What a Night Christmas" tour. She never let her guard down, and she handled everything with her kind and efficient manner."
Brian Edwards, Rocklands Entertainment
'In my sixty-five years in the entertainment business, I never met anyone more professional than Marlene Palmer. She was respected throughout our industry from coast to coast, and will be missed both as an associate and a dear friend."
Tommy Hunter
"Marlene was one of my favourite people. She was smart, extremely professional, creative and most of all, kind. Her passing is a great loss for her family, her friends, her associates and the entire media services industry."
Steve Smith (a/k/a Red Green)
"Marlene was a very special person and always a lady. She was a master at her job and a lovely person. I am touched and very saddened by the news."
Frank Mills
Editor's Note: When Don Graham and Cashbox Canada wanted to interview Tommy Hunter we went to Marlene Palmer. She guided us through the process to get this somewhat reclusive artist to allow us to interview him. She was professional, patient and unflappable. They don't make them like her anymore. RIP Marlene.