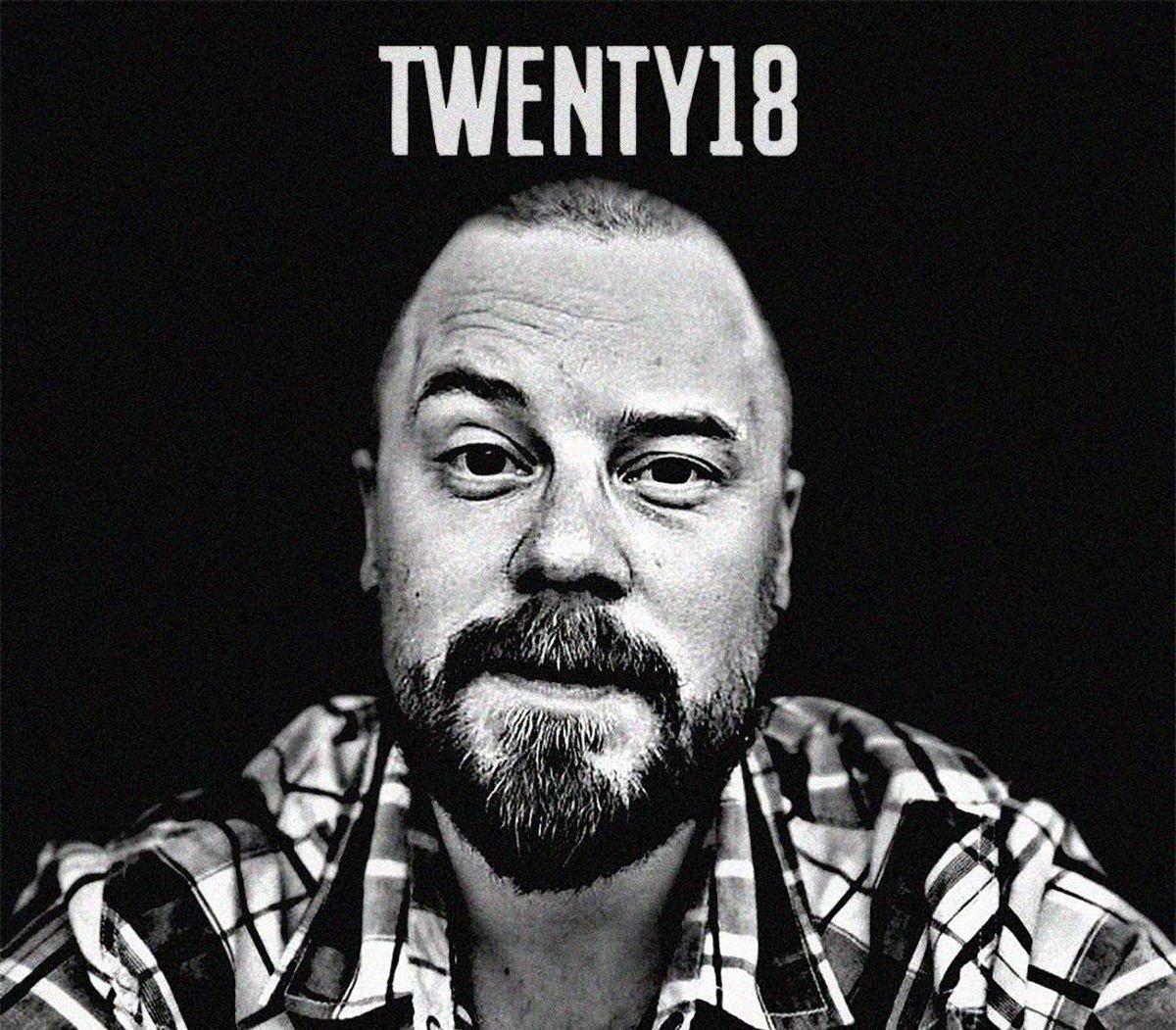 Fri Dec 06, 2019
What do you get when you cross a hard rock lead singer with an early 90's hip-hop head? You get Brenin Edmunds. Since the age of 13, Brenin aka RUBiX has been working diligently to mix his eclectic taste of music into cohesive art. From hip-hop to rock, hard rock to jazz, industrial to techno and everything in between, Brenin has made a name for himself by producing music that sits comfortably outside of each core genre.
Canadian hip hop hard rocker Brenin Edmunds shuts the year down with a fitting throwback in the form of his sophomore LP, TWENTY18 — and "Da Bom 1 Day" — watch the video here: https://youtu.be/8ayHZ3d7FYs
"I began writing TWENTY18 in 2018 during my ongoing separation/divorce, and custody battle for my daughter," Edmunds says of the process behind the release as a whole. "I was dealing directly with the heartbreak, anger, trauma, and then the subsequent situation regarding the breakup.
"Also, I endured a wrongful dismissal from my previous employment, and I had to deal with restarting the project three times due to producers bailing on the project. 
"The original title of the album was 'deVOLUTION' but TWENTY18 made more sense… It summed up my shitty, yet an inspiring year."
A 90s hip hop head thru and thru, the Guelph, Ontario-based producer and artist's sonic repertoire runs the gamut from hard rock to jazz to industrial techno, and everything in between. "Since the age of 13, I've been working diligently to mix my eclectic taste of music into cohesive art," he recalls, referencing earlier LP, XXX Man and singles "Coming & Going," and "Hidden Agenda," to name a few. "The concept for TWENTY18 bloomed late in the process as I started to realize what it was I was expressing. 
"The album is made up cohesively of thoughts between current status and past reflection ('Rubixified' and 'Shiver'), future ambitions ('Da Bom 1 Day' and 'I B Famous'), and my broken relationship ('Eyes See', 'Break Necks', 'Baby Girl' and 'Heavy Hearted'), and then classic, boastful tracks ('Murdame', 'Act a Fool', 'What'chu Got Do', 'Undagrownd', and 'Amboolance')."
For further info:
doctormaryo.com/
instagram.com/isntthisrubix/
facebook.com/isntthisrubix
twitter.com/doctormaryo