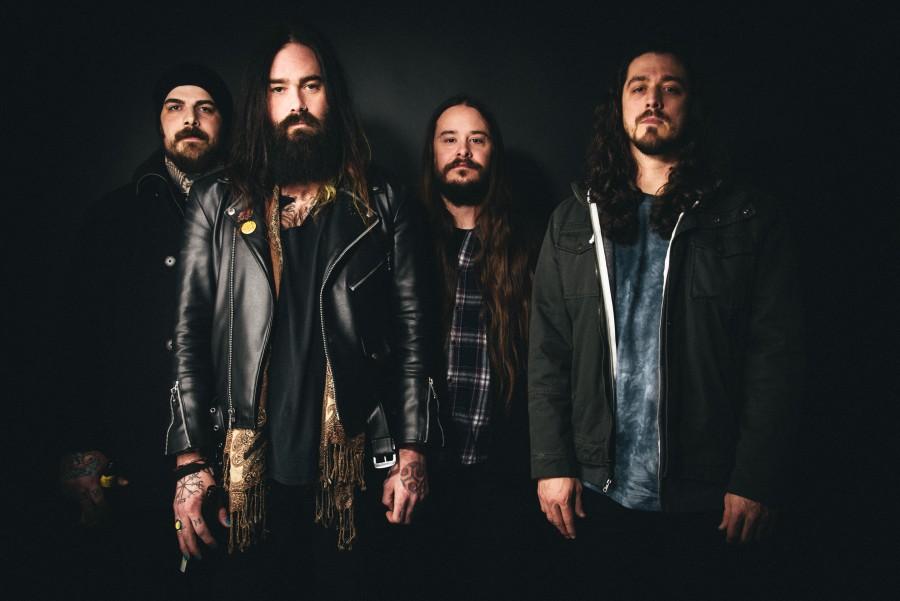 Fri Jun 09, 2017
He Is Legend announced their Canadian tour and the he band will make stops in London, Toronto, Montreal, and Ottawa. Sharing their music from their fifth full-length offering, few, which was released on April 28th through Spinefarm Records. See below for a complete list of tour dates.
The communal faith belonging to a cadre of musicians, artists, and fans brought the collection to life. That's why the album's title, a nod to Madame Helena Blavatsky's occult treasure, The Voice of the Silence, feels so cosmically apropos for the Wilmington, NC quartet — Schuylar Croom (vocals), Adam Tanbouz (lead guitar), Matty Williams (bass), and Denis Desloge (guitar). Have a look at the video for the album opener, Air Raid.
"This is dedicated to the people who supported us through everything," declares Croom. "I was inspired by the words of Helena Blavatsky. She's basically the godmother of the occult, and she dedicated one of her books to the few. Basically, that means the few that follow the way. I thought it was very fitting for what we do. It took just a few artists and a few thousand of our fans to come through and say, 'Fuck yeah, we want you to do another record.' We left it up to them."
This time around, the guys produced few with Warrior Sound owner, Al Jacobs. They amplified every element of their signature style. Summoning ghosts of White Zombie, Soundgarden, and Nirvana, the riffs hit harder, the lyrics cut deeper, and the rhythms stick longer.'few' takes flight on the hypnotic guitars and haunting harmonies; a barrage of distortion and percussion, unforgettable choruses and psychedelic elegance.
Completing the album, He Is Legend found the right partner for release in Spinefarm Records. Now, few are about to become many in 2017.
CANADIAN TOUR DATES:
August 17, 2017 - London, ON – Rum Runners
August 18, 2017 – Toronto, ON – Sneaky Dee's
August 19, 2017 – Montreal, QC – Bar Le Ritz PDB
August 20, 2017 – Ottawa, ON – Mavericks