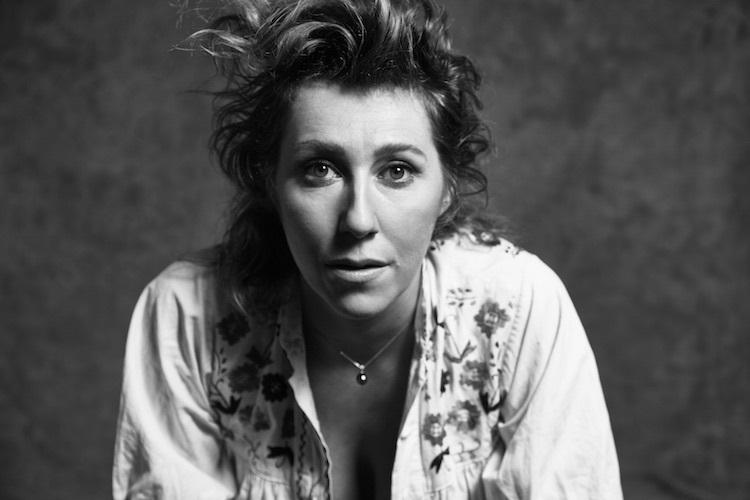 Fri Dec 09, 2016
Celebrated songstress Martha Wainwright is set to take Canada by storm on her forthcoming tour, including 9 stops in Quebec. Following the successful release of her recent studio album, Goodnight City, via Cadence Music on November 11th, Martha is ready to bring these new songs to her fans across Canada, as well as the UK and Australia in 2017. Her Canadian dates will begin on April 5th in Chicoutimi, QC and include stops in Winnipeg, Calgary, and Vancouver.
In conjunction with the tour announcement, Martha has released a brand new video for lead single, Around The Bend and shared it via Facebook . She teamed up with her cousins, Vinnie Dow, Sylvan and Lily Lanken, and Kathleen Weldon to create the DIY video in Montreal.
Goodnight City is the follow up to her successful 2012 release, Come Home To Mama, and has drawn critical acclaim across the world from Exclaim, The Guardian, People Magazine, and the Associated Press. Martha wrote half of the songs from the album, while the other half were songs offered to her from great songwriters like Beth Orton, Glen Hansard, her brother Rufus Wainwright, Michael Ondaatje, and Merrill Garbus of tUnE-yArDs. She enlisted producer Thomas Bartlett (Sufjan Stevens, Glen Hansard) and Brad Albetta (Angus & Julia Stone and Teddy Thompson) to a create a poignant album that covers a dynamic spectrum in a fluid and cohesive manner.
Martha was born in New York City to folk legends Kate McGarrigle and Loudon Wainwright III. She is Rufus Wainwright's sister, whom she often collaborates with in shows and on records, including their upcoming shows at the Ryman Auditorium as part of Nashville Noel Nights . Martha is also half sister to Lucy Wainwright Roche and their recent record together, Songs In The Dark, received much acclaim including a Juno nomination. She has spent time on the silver screen playing characters in Martin Scorsese's "Aviator" and more recently in the HBO special "Olive Kitteridge" alongside Frances McDormand. Currently Martha is finishing up a book titled "Stories I Might Regret Telling You" which, like her songs, is a window into her life without artifice, pretension or fakery.
Upcoming 2017 North American Tour Dates
Wed, April 5 - Chicoutimi, QC - Théâtre Banque Nationale
Thurs, April 6 - Quebec City, QC - Palais Montcalm
Fri, April 7 - Dorval, QC - Auditorium Serge Nolet
Tues, April 11 - Gatineau, QC - Salle Odyssée
Wed, April 12 - Sherbrooke, QC - Le Théâtre Granada
Thurs, April 13 - Trois-Rivières, QC - Salle Anaïs-Allard-Rousseau
Fri, April 14 - Ridgeway, ON - The Sanctuary Centre for the Arts
Sat, April 15 - Evanston, IL – Space
Sun, April 16 - Minneapolis, MN - The Cedar Cultural Center
Mon, April 17 - Winnipeg, MB - West End Cultural Centre
Wed, April 19 - Saskatoon, SK - Broadway Theatre
Thurs, April 20 - Regina, SK - Artesian
Fri, April 21 - Calgary, AB - The Gateway (SAIT)
Sat, April 22 - Edmonton, AB - The Rec Room
Mon, April 24 - Vancouver, BC - Imperial
Tues, April 25 - Victoria, BC - Sugar Nightclub
Thurs, April 27 - Ste-Thérèse, QC - Cabaret BMO
Fri, April 28 - Ste-Agathe, QC - La Patriote
Sat, April 29 - Victoriaville, QC - Cabaret Guy Aubert
For more information visit www.marthawainwright.com