Fri Apr 09, 2021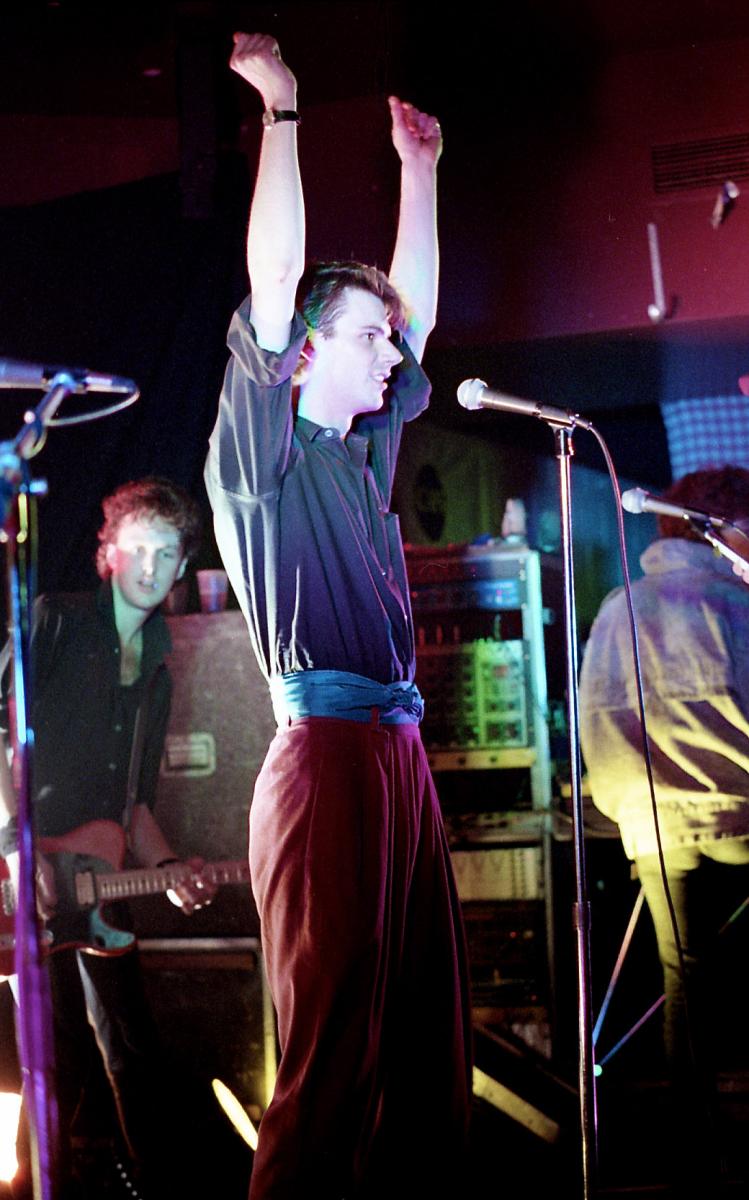 Canadian artist Paul Humphrey passed away April 4, 2021 after a long illness,  Humphrey was best known as the talented, charismatic frontman for the the new wave band  Blue Peter.  
Blue Peter was not a household name, the band was deeply influential to a generation of Canadian listeners who were attuned to the new wave scene that reverberated through the post-punk era.
Their music video for "Don't Walk Past" helped usher in the glory days of MuchMusic while Humphrey's stage persona was punctuated by improvisational storytelling and dance moves — years before Gord Downie would adopt similar characteristics as the frontman of the Tragically Hip.
Blue Peter co-founder Chris Wardman remembered first meeting his late friend and collaborator as a teenager. "I had long hair and a guitar. He had a pony tail and played the flute," Warman wrote. "We invited him to jam with an early incarnation of Blue Peter and our prog-ish aspirations crashed into punk and new wave. He taught us how to play 'Sweet Jane' and our future course was charted."