Thu Sep 24, 2020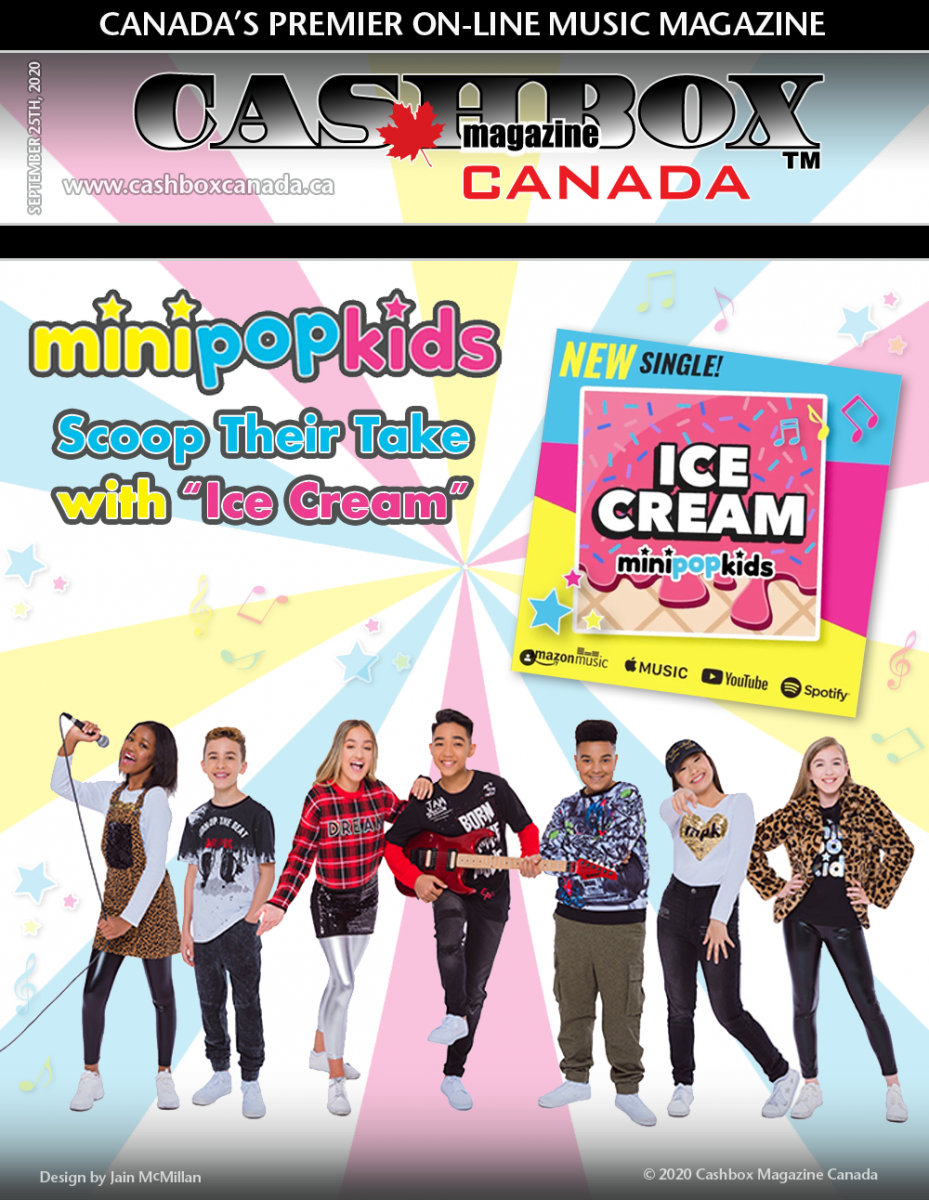 Mini Pop Kids are remarkable – no other way to describe them. With the current state of the world, and with the way music is going these days, it is refreshing to find an act like this who are solely based on talent and optimism - and a love of music!
Combine that with the historical K-Tel label and distribution with WalMart,in many ways it is all a very throwback approach to when music was fun.
With BLACKPINK feat. Selena Gomez's latest track "Ice Cream" hitting Top 10 on both the Global and U.S. Billboard charts, Canada's original and best-selling kid's music group are serving their own scoop of the song in their signature family-friendly way! MINI POP KIDS' version of BLACKPINK feat. Selena Gomez's "Ice Cream" is available now!
"This song is one of our favourites of 2020," the MINI POP KIDS say. "We're HUGE fans of BLACKPINK."
They're not kidding; MINI POP KIDS also feature BLACKPINK's "How You Like That" on this year's hit release, MINI POP KIDS 18.