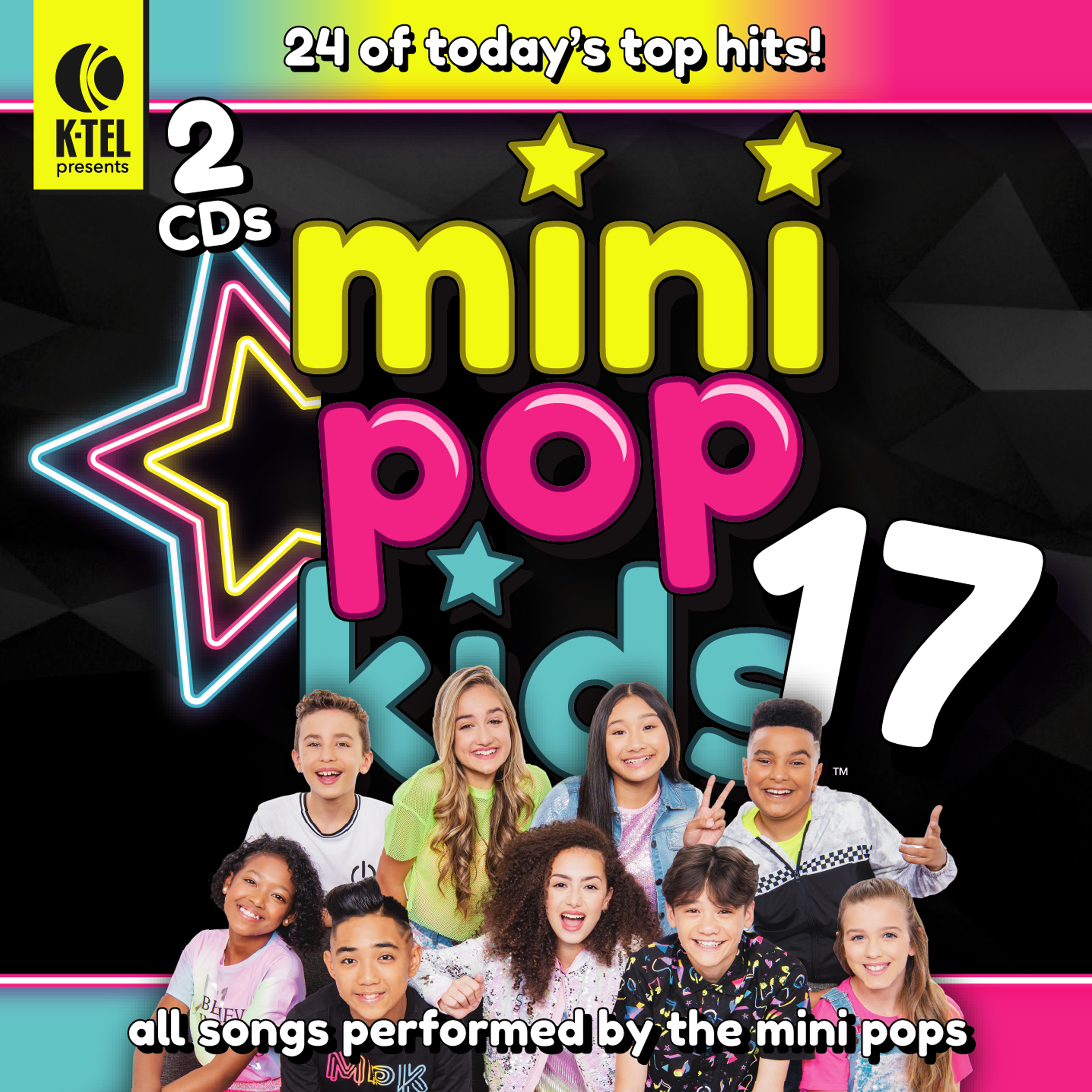 Fri Nov 22, 2019
Submitted to Cashbox Canada
It's album number 17 for Canada's best-selling and longest-running kid's music group! MINI POP KIDS have officially released their newest takes on today's hottest pop songs, including the original track "Who You Are".
Watch Who You Are - Mini Pop Kids (Original Song) [Official Music Video] here:
https://youtu.be/bgIEpZ9wbis
The latest in the now-iconic compilation series lands as the legendary family entertainment group head south to perform in California and Minnesota to perform the album on their biggest release weekend in history. The MINI POP KIDS has officially announced The Bright Lights Concert Tour with more than 45 shows in over 30 cities across the country and U.S. — including the first-time tour stops in Newfoundland, Quebec, Vancouver, Sault Ste. Marie, Ft. McMurray, Prince Albert, Lloydminster, and MORE!
Set to spark nostalgic memories for swaths of parents in the crowd as they relive their first-time concert experiences, this time with their own growing family by their side, audiences will be treated to family-friendly versions of the year's biggest hits, including songs like "Señorita," "If I Can't Have You," and "I Don't Care" by other Canadian legends like Shawn Mendes, Justin Bieber, and Alessia Cara — plus throwback favourites for fans of all ages to enjoy. In storied tradition, MINI POP KIDS Live: The Bright Lights Concert Tour isn't just an album or a show… It's an experience for the whole family!
Each year, hundreds (and hundreds!) of hopefuls across Canada audition to be a part of this legacy act, and many MINI POP KIDS have gone on to perform with the biggest names in the biz, including Justin Bieber and Beyonce, and on national TV and Broadway.
For MINI POP KIDS 17 and The Bright Lights Concert Tour, the cast welcomes back Jazzy from Aurora, ON, Kayleigh from Whitby ON, Avery from Mississauga ON, Peyton from Newmarket ON, and Carter from Collingwood ON, and introduces Tre from Caledon, ON, Abby from Etobicoke, ON, Vasili and Leyonce from Toronto, ON.
For more visit:
minipopkids.com/
twitter.com/minipopkids
facebook.com/minipopkids/
instagram.com/minipopkids/
open.spotify.com/artist/2VAjBQ6cM2faT2UKxONV93