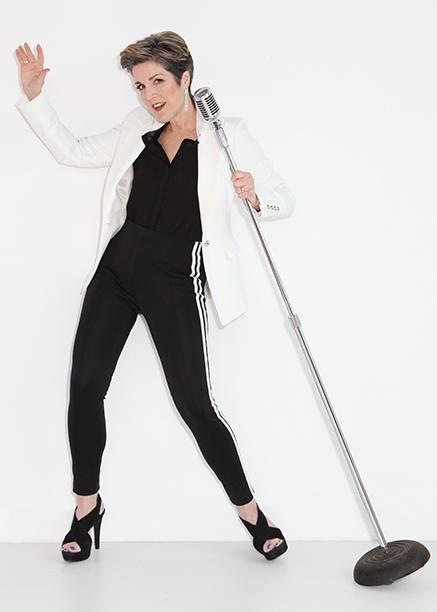 Fri Jan 24, 2020
Kinda quirky, kinda dorky and all intriguing, Canadian artist Denise Leslie is on a mission "to bring the fun back to jazz" through fresh arrangements, unique musical interpretations, and magnetic charisma. She lays it all out on the Toronto-area vocalist's debut solo album, One Fine Morning — and its premiere single, her take on Brit rockers Badfinger's circa-1971 hit, "Day After Day" — both available now! Produced by award-winning producer and guitarist Bob McAlpine, One Fine Morning sits squarely at the ambitious intersection of jazz, R&B and rock, and features bassist Pat Collins, drummer Paul DeLong, pianist Don Baird, and horn players from Brass Transit and Lighthouse.
"This album is paying tribute to the music I cherished in my formative years," Leslie shares of the release. "Particularly the 70s. The music of that time had a pureness," she continues. "It was a time when music could really make a difference, and when melody was more integral to songwriting."
One Fine Morning serves as both a professional and deeply personal milestone for Leslie. "I put my music aside for a number of years," she says, citing her career as a sought-after interior designer and busy mother of three, and that the album was three years in the making. "At some point, however, I felt a deep inner calling to rekindle my passion for singing."
Since pursuing the craft full-time, Leslie has since performed on stages nationwide for the past 16 years now — including but not limited to Alberta's Jack Singer Concert Hall, and Ontario's Living Arts Centre.
"Denise is one of those rare singers who makes every song her own," says Micah Barnes, Canadian jazz crooner, vocal coach, and former Nylon, of Leslie's technical and storytelling talents. "Her choice of unique material and unmistakable musicality make her one of Canada's upcoming vocalists to watch."
"Day After Day" and One Fine Morning are available now.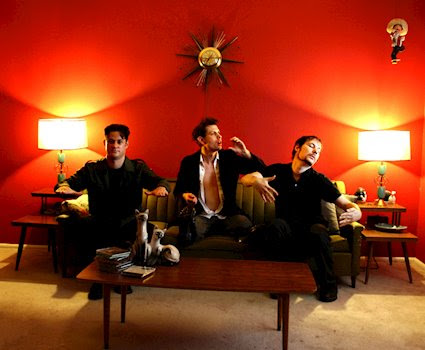 Glam-infused post-punk outfit Audra present their new long-play 'Dear Tired Friends' - the first album in 10 years for the Arizona-based band, once a fixture on PROJEKT RECORDS. Audra is joined by Mike VanPortfleet of Lycia on lead guitar for the song 'Planet of Me'.
The ten-track album was mastered at The Cage Studios in Coventry, UK by Martin Bowes of Attrition, well known for his work with Nine Inch Nails, Psychic TV and Steven Severin of Siouxsie & the Banshees. Released digitally at the end of August, 'Dear Tired Friends' is now also available on limited edition CD (300 copies) and vinyl (100 black, 50 smokey and 150 clear copies).
The album deals heavily with loss and letting go. It's about shedding the past and moving on from tired relationships and situations, about closure and slamming some doors shut. 'Dear Tired Friends' is a testimony of the effect the last decade had on each band member.
Audra is primarily Bart and Bret Helm - two brothers originally hailing from Chicago - joined by drummer Jason DeWolfe Barton.
What started as a 4-song EP recording session quickly turned into something much larger for Audra. When assembling demos for this release, the brothers discovered a virtual time capsule - the song 'Wish No Harm', which they had recorded on cassette tape with a Fostex 4-Track tape machine back in 1993. In June 2018, Bret finally completed the song, adding lyrics and melody to the original demo. 26 years later, the song would be released as the first single off 'Dear Tired Friends'.
"Our music is informed by all of the bands that we grew up with - the stark landscapes of post-punk mixed with the tribal grandeur of early Jane's Addiction and the poetic eclecticism of Lou Reed's Velvet Underground," says Bret Helm. Audra's sound and aesthetic have also been influenced by Joy Division, David Bowie, U2, James and Tom Waits.
This is Audra's first release since their 2009 album 'Everything Changes'. It is also the band's first foray into DIY production and distribution. The band's first two albums - 'Audra' (2000) and 'Going to the Theatre' (2002) - were released through Projekt Records.
Released digitally on August 23, 'Dear Tired Friends' is now also available on limited edition CD (300 copies) and vinyl (100 black, 50 smokey and 150 clear copies). Copies can be ordered directly from Audra's own Bandcamp.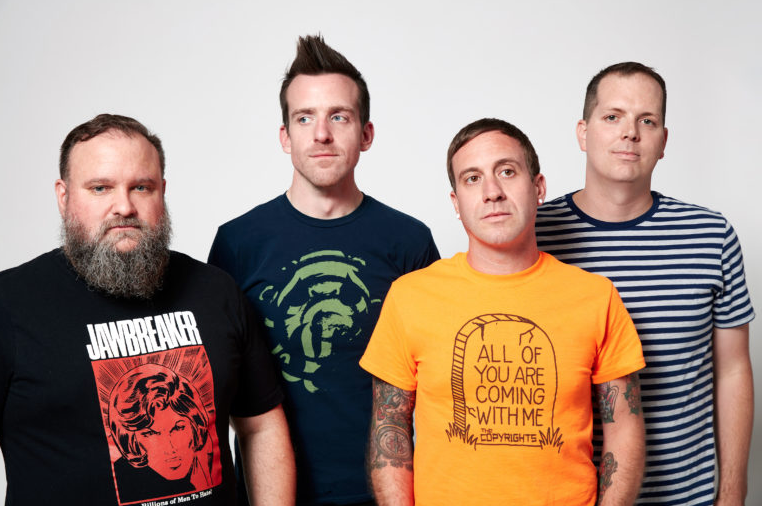 More Blows against the Empire. Washington, DC's American Televisionrelease their new album 'Watch It Burn' on Jan 24, 2020 and it's a fine body of resistance music. The melodic punk rock 4-piece has a series of shows lined up around the release of the record.
Stream the track here: https://www.youtube.com/watch?v=YUhfbD5INp8.
All LP orders before January 24th will benefit WIRES, which aims to actively rehabilitate and preserve Australian wildlife and inspire others to do the same. Available at www.wiretaprecords.com.
The band says, "Watch It Burn, is about things getting worse. In a world where selfishness and corruption still reign supreme, we can't help but be angry. It feels like we're regressing towards a misguided and idealized past. Corporations continue to treat workers like machines, and the gap between the haves and have-nots has widened. For us, that anger turned into 10 gritty, pop-laden punk songs."
"Similar to 'Glory Days' by Bruce Springsteen, or even 'Glory Days' by PkewPkewPkew, 'Standing Still' is a song about being stuck in the past and reliving accomplishments from your youth rather than focusing on your present and future. The world is moving a mile a minute these days, probably headed for complete disaster, so being focused on that big game from high school or trivial accomplishments from your college days seems so short-sighted. Forget the glory days; we need you today."
American Television is: SteveRovery - Vox/Guitar,  Jerred Lazar - Guitar/Vox, Bryan Flowers– Drums, Edwin Wikfors– Bass. They play The Pie Shop in Wash. D.C. Jan. 25.
Check 'Standing Tall.'  https://www.youtube.com/watch?v=YUhfbD5INp8
Canadian jazz virtuoso Micah Barnes has transformed into a transcontinental tomcat with the release of his new single, "When In Rome (I Do as the Romans Do)" — available now!
"For the video, we got very lucky indeed," Barnes says of the opportunity to shoot in the song's subject city itself — Rome! "So for three days, I pretended I was Marcello Mastroianni in La Dolce Vita, sweltering in a suit as we shot in the warm Italian sunshine.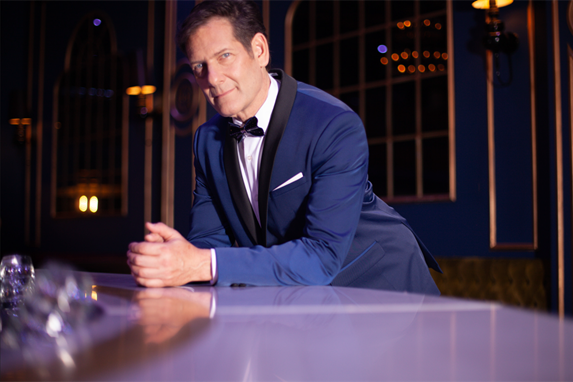 "For the song itself, 'When In Rome' has a real 'swingers anthem' to it, so I decided to give it a sexy, breezy, Bossa Nova feel with strings for that 'International playboy' approach," Barnes continues, detailing his 2020 vision for the 60s-era Cy Coleman / Carolyn Leigh classic, in collaboration with his band; Michael Shand, Russ Boswell, Al Cross, with additional contribution from Rob Pitch and Don Breithaupt."I hope folks will find the results deliciously naughty! "After all, 'When In Rome' is essentially a very smart and sophisticated 'cheating' song.I think the New York Times said it best:" he adds, referencing a piece published May 2009. "'When In Rome' has lyrics by Carolyn Leigh, Coleman's greatest collaborator and the only major American lyricist whose bon mots consistently match Cole Porter's in capturing an attitude of jaded sophistication fraught with heartbreak. The more pain is exposed, the sharper the wit that covers it up…'
"Which," Barnes continues, laughing, quintessentially captures that "mid-century American attitude of jet-setting to the tune of International infidelity."
"When In Rome" is the second single to land ahead of Barnes' forthcoming album, Vegas Breeze. The album is the newest to come from Barnes and follows his #1 iTunes Canada Jazz Chart album, New York Stories.
Featuring songs by longtime greats such as Sammy Davis Jr, Peggy Lee, Tony Bennet, Nat King Cole, Mel Torme, and Lena Horne, Vegas Breeze sets the stage immediately, transporting listeners back to Sin City's yesteryear of legendary showrooms featuring iconic entertainers working 'the strip.'
"Finding the songs for Vegas Breeze has been a gas," Barnes says of his meticulous search of the 50s and 60s-era pop. "It meant hours and hours of enjoyment, discovering lesser-known material of the classic showroom era. It was an interesting time for songcraft in that most of the 'hit parade' was generated from Broadway and Hollywood," he continues, adding that most songs from musical scores enjoyed status as mainstays on the charts. "It's not a generalization to say that meant a more sophisticated sense of lyric and melodic structure in that pre-rock n' roll period.
"With the first single being Frank Sinatra's classic, 'That's Life', I knew it was important to look beyond the Rat Pack tunes for the rest of the collection," says Barnes, noting the album's premiere release. "I went deep diving through the repertoire of other Las Vegas entertainers."When In Rome,' was first recorded in 1964 by Ms. Peggy Lee, who had a real knack for finding witty and intelligent songs… It's the Barbra Streisand version — released the same year — that I was most familiar with from my family's record collection at home."
Home for Barnes has long been Toronto, Ontario; born in Vienna and raised in Canada, he cut his teeth in the cabarets and jazz clubs of the city while still a teenager, before joining a cappella vocal group The Nylons in 1989. A JUNO Award-nominee, the years since have seen Barnes' catapulting solo career has proffered extensive International touring, and a rich coaching roster for some of the industry's most elite entertainers.
"When In Rome (I Do as the Romans Do)" is available now.
The pride of Canmore, Alberta, folk-rock group Elk Run + Riot, are happy to announce the independent release of their fourth full-length album Morning Light on January 31st, 2020. The album's first single and title track 'Morning Light' is out today on all digital music platforms, after premiering yesterday on Ground Sounds. 
Formed in 2013, with each release Elk Run + Riot has consistently built on their strength—three and four-part harmonies and a no-nonsense group mentality reminiscent of The Band. Since releasing their 3rd album, Animalia, in early 2018, Elk Run + Riot has been tearing up western Canada, and in the process winning over scores of new fans with their high-energy brand of alternative folk.
Morning Light was written by Ryan Schepens (vocals/guitar), Andrew Cotter (vocals/bass/guitar) and Brian Bailey (mandolin/bass) in one night in a cabin in Golden, BC. The guys went on a songwriting retreat for a night to come up with new material and ended up with enough songs for an entire album! Morning Light was recorded at Studio D in Calgary, Alberta by Steve Dierkens, who co-produced the album with Elk Run + Riot.
Morning Light touches on things like addiction, love/friends lost, growing up, the many times they've been crammed in the back of a Dodge Caravan for weeks and months at a time just trying to make a name for themselves, and much more.  The album sees the group growing more as musicians and becoming better songwriters and storytellers, and the first single 'Morning Light' is proof of that.
 'Morning Light' is a fun light-hearted song about living in a small town and the friends we make for life," says Ryan Schepens. "It's about never regretting a single moment of the time we have, never taking anything for granted, and having fun along the way! Oh and it's also partially based on true events."
Elk Run & Riot's new single 'Morning Light' is available on Spotify, Apple Music/iTunes, and other digital retailers and streaming services. For more information and the most up-to-date tour listings, please visit: elkrunriot.com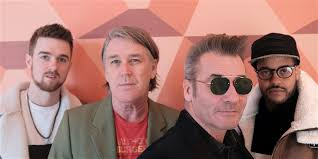 The UK's own China Crisis and Canada's new wave pioneers Rational Youth, two of the most illustrious bands of the 1980s, will unite for a special show at Toronto's Revival Bar. Organized by The Sousa Group, this event will take place on January 25 with local new wave outfit Slave to the SQUAREwave opening the show. Legendary Muchmusic VJ Michael Williams will be hosting this event.
Offering a fantastic lineup of live music straight out of our favourite decade, all proceeds will go towards supporting Ronald McDonald House Charities. Concert-goers can slip into 80s style and dance away the night with these hit-makers in a state-of-the-art music entertainment venue.
China Crisis formed in 1979 in Kirkby, near Liverpool, by vocalist/keyboardist Gary Daly and guitarist Eddie Lundon. China Crisis were part of a wave of new Liverpool acts at that time, which included OMD, Echo and the Bunnymen, The Teardrop Explodes, A Flock of Seagulls and Frankie Goes to Hollywood. Releasing six albums in the 80s/90s, three of these went Top 40, including a Top 10 album, as well as five Top 40 singles. The Kirby band returned in 2015 with the album 'Autumn in the Neighbourhood'.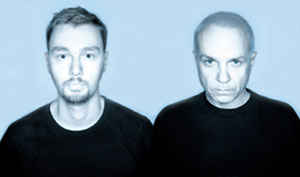 Rational Youth formed in 1981 in Montreal by Tracy Howe and Bill Vorn. One of Canada's first synthpop groups, their second gig saw them opening for OMD. After releasing their first single, they were joined by Kevin Komoda. They went on to release several albums with Capitol Records. After retiring the project in 1986, continued interest led to several re-releases, reunion concerts, touring, a new version of their 1982 track 'Dancing On The Berlin Wall' in honour of the twentieth anniversary of the wall's dismantling, and several new EPs and LPs.
In 2016, Rational Youth (now consisting of Tracy and Gaenor Howe), released the 'Future Past Tense' EP through Artoffact Records, participated in the 'Heresy' compilation, featuring covers of Rational Youth tracks by 18 artists from various countries, including former bandmates Dave Rout and Kevin Komoda. In late 2019, Rational Youth released a new deluxe remastered edition of the seminal 1982 debut album 'Cold War Night Life' on vinyl, as well as on CD and digitally, via Universal Music.
With all this music being truly fabulous and danceable, both bands bring on a good 80s vibe for a night to be remembered. The concert takes place from 7-10:30 pm Jan.25 at Revival Bar (783 College Street, Toronto, Ontario M6G 1C5). 19+ event. Tickets are from $45 (regular), $75 (VIP) and $95 (Elite), now available at https://www.eventbrite.ca/e/china-crisis-tickets-70226319813
China Crisis and Rational Youth will also be playing a separate sold-out show on January 26 at Classic Bowl in Mississauga as part of the Rock and Bowl Sessions intimate & interactive concert series with proceeds going to the charity Baby's Breath.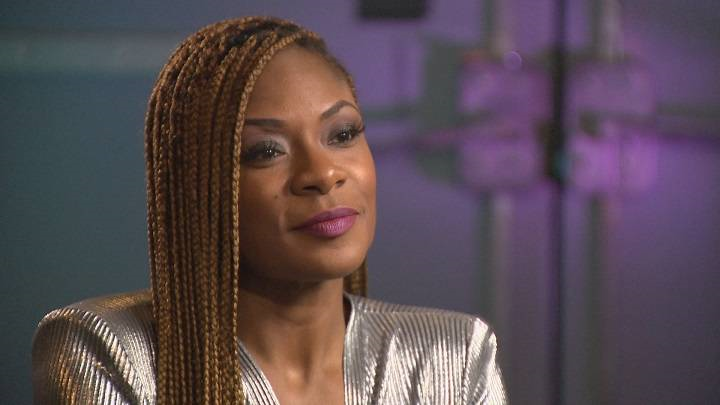 Canadian Songwriters Hall of Fame inductee and pioneering hip-hop legend Maestro Fresh Wes will host the TD Black History Month Series Launch alongside appearances from multi-award-winning top Canadian talent Jully Black, Tonya Williams, Exco Levi and more.
In addition, filmmaker and director Nathan Burland, internationally award-winning Canadian actress and Reelworld Film Festival founder, executive and artistic director Tonya Williams will be on-hand for the debut of short-film, ROYAL. There will be a moderated panel discussing the importance of amplifying diverse voices and stories within the community.
 JUNO Award-winning singer/songwriter, producer and actress Jully Black will make her musical theatre debut in the lead role as Caroline at this year's run of CAROLINE, OR CHANGE. She will be joined on-stage in the 16-performance run from January 30th - February 15th at the Winter Garden Theatre by internationally renowned Canadian soprano Measha Brueggergosman, who plays The Moon.
Food and refreshments at the event will be provided by Canadian celebrity Chef, La-Toya Fagon, owner of Twist Catering. The standout food sensation is the former personal chef to various Toronto Raptors, including players from the 2019 championship team. A headliner at the 2019 Royal Agricultural Winter Fair, Fagon was at the helm of catering for all media, filmmakers' lounges, a board of directors, and rising stars during the 2019 Toronto International Film Festival, and was formally named Executive Chef to the Sundance film festivals.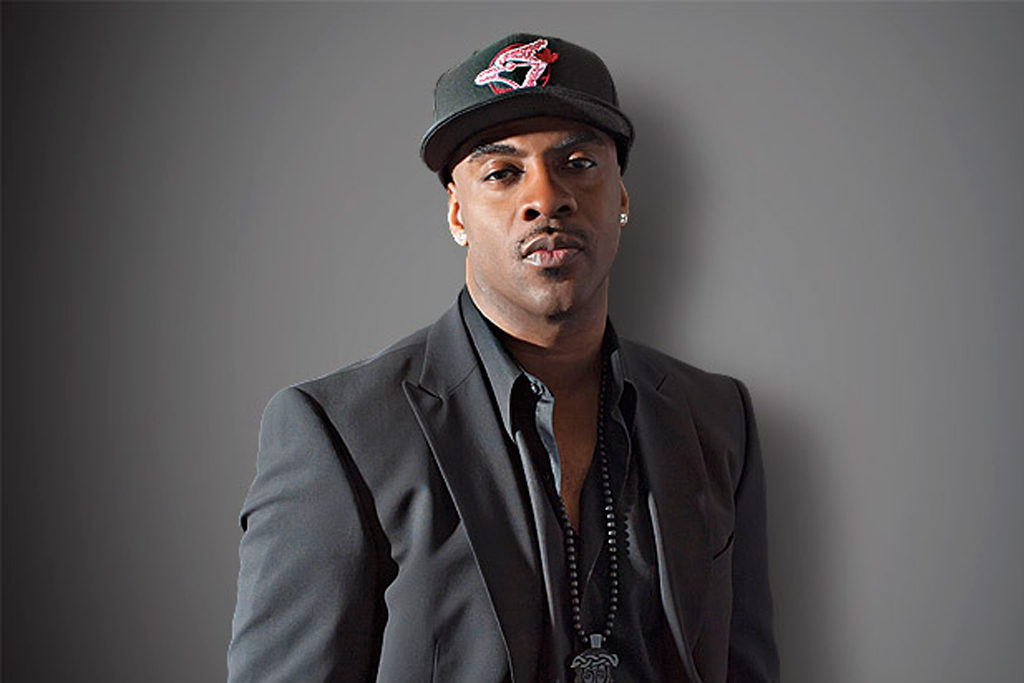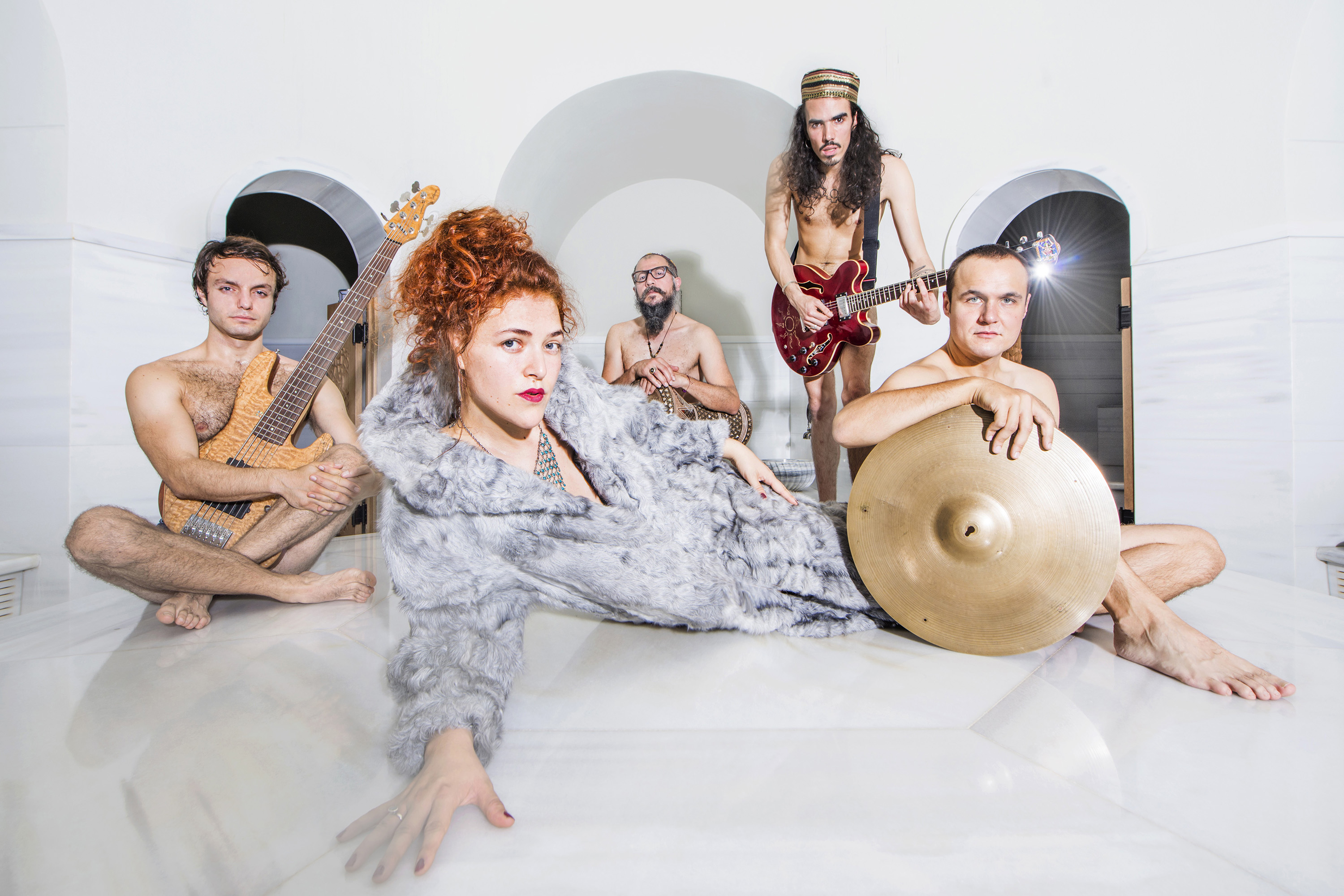 Berlin-based and internationally membered psychedelic funk-rock band Jamila & The Other Heroes have released their single, 'Khalas!The Umbilical Chord' on the 17th of January. Following the single will be the full-length album Sit El Kon (The Grandmother of the Universe) on 31 January. Their track, 'Abu Dub' from the upcoming album has already appeared in the Apple Music Mostakella playlist for Arabic indie music and they have amassed over 56 000 plays and counting whilst their previous single, 'Aliens In My Bed' was premiered on CLASH Magazine and featured by Vogue Germany. 'Aliens'…, apart from being a killer track, also work s as a sampler of the ways they infuse Arabic folk with psychedelic rock and neo-soul to come up with something otherworldly.
Based in Berlin but coming together from a variety of different backgrounds, Jamila & The Other Heroes bring influences from the Middle East, Latin America and Eastern Europe. The message of the band is simple: "All of us can be Heroes! Let's discover our superpowers and make the world a better place. "The frontwoman of the outfit embodies this with biblical beginnings. Born on the day the Berlin Wall came down, Jamila Al-Yousef went on to study Politics and History in London with a focus on the Middle East at SOAS while also exploring Contemporary Music at LCCM. More than just a love for music drives the band as they aim to set an example for emancipation and empowerment for women of colour in the music industry.
Jamila & The Other Heroes achieve their unusual sound with inspiration from a variety of musicians including Yasmine Hamdan, Altin Gün, Novos Bahianos, and Led Zeppelin.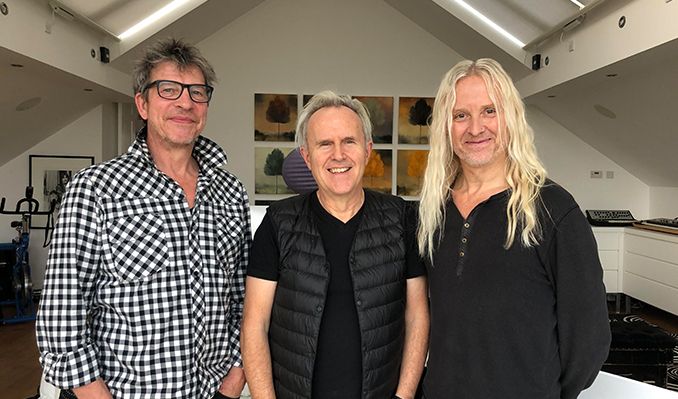 'Khalas! The Umbilical Chord' explores the concept of proximity and distance dynamics in families. Without focus on the positives or negatives, the track explores a realistic side to both, while dishing out generous helpings of enigmatic, semi-abstract art-rock. Constructed of parts from all over the world, Jamila & The Other Heroes wash ethereal folk melodies in a cauldron of jangling guitars and stirring vocals.
Speaking of the track, Jamila & The Other Heroes tell us, "Khalas is Arabic and means "It's enough!".The song talks about the struggle to find the right distance and closeness with your beloved family and tries to get to the bottom of family love. It describes the deep wish to be loved unconditionally by the ones who brought you into life. And as we are seeking their acceptance, we also want to feel accepted by society".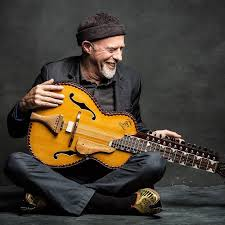 Sit El Kon (The Grandmother of the Universe) will be available in CD, Vinyl and digital copies.
BITS'N'PIECES…Harry Manx with opener Harry Knight Crescent Heights Community Hall, 1101 - 2nd Street NW, Calgary Sat. Jan.25, 2020…. Howard Jones Acoustic Trio Commodore Ballroom Vancouver Sun. Jan 26…. Jon Bryant West End Cultural Centre, 586 Ellice Ave, Winnipeg Jan.25…..The Blue Stones Petit Campus Montreal Fri. Jan. 31….support live music…..wherever…