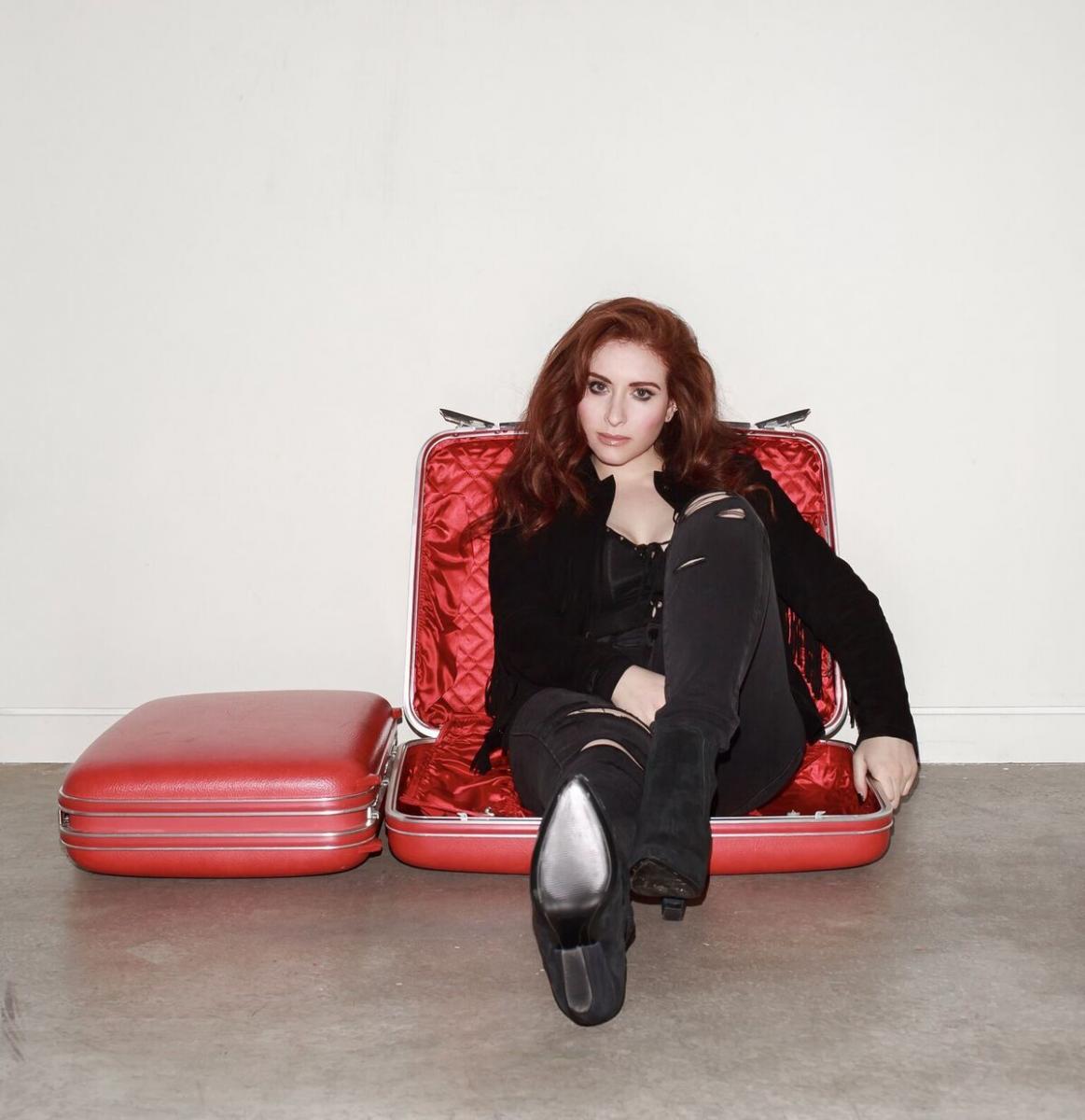 Fri Nov 24, 2017
Toronto pop artist, Kayla Diamond has shared new single "What You're Made Of." This second single comes from her anticipated debut EP Beautiful Chaos, out November 24 via Cadence Music.
Listen to "What You're Made Of"
Reflecting on the inspiration behind the track, Kayla says, "Growing up, it wasn't particularly easy being part of a community that didn't encourage young women to follow their dreams- especially the dream of being a pop artist. Thankfully, my family saw past that and my father always told me that nothing is unattainable. While dedicated to my father, this song is for all the young women that could have been something more had they been given the right push, and for anyone who doesn't believe they deserve to achieve their dream."
Her debut single "Carnival Hearts" has over a million streams and was a smash hit of the summer, spending the season on the CHR Top 40 chart, peaking at #26.
Kayla was supposed to be a lawyer but fate had a different plan. In 2015, she won Slaight Music's It's Your Shot Contest and landed a recording contract with Cadence Music. Six months into her first year in law school, Kayla made the tough choice to postpone her academic studies to focus all her attention on music; two years later she's one of Canada's brightest rising stars. Beautiful Chaos teams Kayla with noted Toronto based writer/producer Craig McConnell. The songs are a look into Kayla's life over the last few years, each track inspired by a different person or experience. The lead single 'Carnival Hearts' embodies the theme of abandonment, a subject Kayla explores throughout the EP, and is "Inspired by the concept of isolation and being lost in your own world."
"This is about me creating life within and from emptiness. I started writing when I felt empty. It's a revival of something presumed to be unusable and abandoned," she reflects. Regarding the EP itself, Kayla mentions , "Beautiful Chaos is inspired by the chaos in my life. It represents that ability to find beauty in what others perceive as sadness. It also represents my life until now- there have been many ups and many downs to get to where I am today, and that to me is beautiful and chaotic. And I wouldn't change a thing."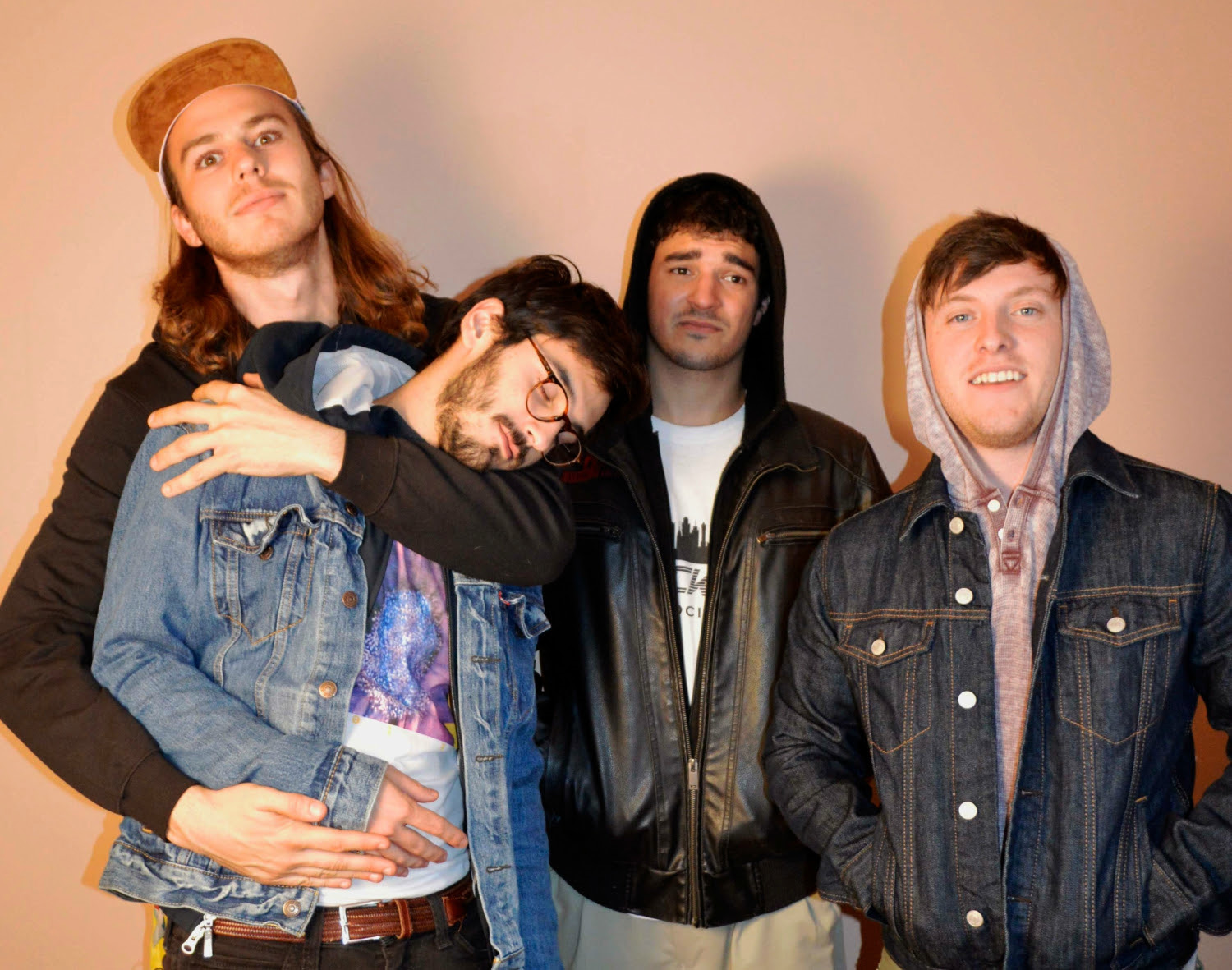 Take Neo-Progressive rock, then add a modern touch to an old school style and you come close to locating the sound of Phantom Phunk. The group consists of Hector Alexander and Juan C Gonzalez on guitars, Nicholas Emiliozzi on drums, Tom Kelly on bass, and Sasha Cheine as a featured vocalist. Since their founding in 2015, each member has come to contribute their own compositions to the band's repertoire.
Phantom Phunk presents itself as a faceless concept. Behind their elusive hoods are ordinary people from ordinary worlds who create music with passion. This is evident in their sophomore album "Turtle Stand". Listening to Phantom Phunk gives an analog 90's kind of experience to the audience. While the album is deeply personal in nature, it also explores influences from The Killers, Arctic Monkey, and The Flaming Lips. And the band's cross-genre attitude comes out to play.
Phantom Phunk's mission statement on the album "Turtle Stand"
"The audience can expect a home grown feel. Rather than trying to push our songs to their potential we just let them unfold naturally, in a way that's more representative of our true selves. As a result, the sonic feel of the album is more raw, and closer to rock and roll than we intended, but still a very different spin on what feels familiar. The moods within the album are largely inspired by divisions within the band. Creative differences began to have an erosive effect on our morale which took our music to a dim and fractious place. At the same time, those wedges allowed for attempts at more upbeat and optimistic tracks which helped lighten the mood too."
Think Earth, Wind and Fire meets Enrique Iglesias, The Supremes meet Carlos Santana, and you have Toronto band The Achromatics. They move effortlessly between R&B, blues, soul, pop, tasty funk, jazz and Latin/world styles, all the while dazzling audiences at festivals and venues throughout Ontario. The group, which recently received a nomination for a Toronto Independent Music Award for the Best World category, transmits sound and experience without distinguishing between genres. A truly Canadian band, it's their mission to create good music that is accessible to everyone.
Debut album Give Me that Beat definitely accomplishes that. It opens up with "Let it Play," a big, bold and brassy tune, as befits an anthem of personal freedom and self-confidence. A perfect mash-up of Latin jazz horns/rhythms/backing vocals in one section, with fuzz-guitar funk and James Brown-style lead vocals (by band leader Jay Vazquez) in another, and anchored by an outstanding sax break.
From soft congas and mellow acoustic flamenco-guitar opening touches, to a captivating horn chart, "Dangerous Game" – A song about how we all love playing with fire, even if we get burned – has it all leading into an almost cumbia-like chorus, complete with melodica. It features a funky break, building up from drums to add bass, piano, two different but simultaneous horn lines, then exploding with electric lead guitar and a louder, higher horn.
The title track provides lease-breaking party music to make you get up, dance, and release your inhibitions. Sung by Shannon Graham, this is one that would go great on a playlist next to Stevie Wonder or Jamiroquai, with disco drums, propulsive bass, and punchy brass to keep your feet on the go. If you want to salsa dance, "Alien From A Strange Nation" is the one for you, with a lyrical reminder that we're all foreigners or immigrants in some way. Sounds like poster kids for T.Dot musical diversity and there's lots more on the album in the way of sonic variety to cement that claim.
The Achromatics are: Jay Vazquez: Guitar, vocals, Shannon Graham: Tenor sax, vocals Chelsea McBride: Bari sax, alto sax, flute, vocals, Kathryn Scobie: Trombone, vocals, Megan Jutting: Trumpet, Matt De Luca: Bass, Reuven Grajner: Keys, melodica, vocals, Aaron Spink: Drums, Josh Molina: Congas, bongos
Upcoming DATES:
Wed Nov 29 Hugh's Room Live | Toronto, ON (CD Release)
Thu Dec 7 Supermarket | Toronto, ON (Funny Funk First Thursdays)
Out now via Flemish Eye in Canada, Chad VanGaalen's Light Information has already drawn considerable acclaim. The Calgary Herald applauds the album as "cheerfully ramshackle," while Drowned In Sound has called VanGaalen "a prismatic genius, of many talents" and Pitchfork praises his "uncanny knack for off-kilter songcraft." Chad VanGaalen is currently performing in Europe and returns to North America in November for a tour that makes a stop in Toronto on November 30 at Lee's Palace .
While alienation has always been a theme of VanGaalen's music, Light Information draws on a new kind of wisdom--and anxiety--gained as he watches his kids growing up. "Being a parent has given me a sort of alternate perspective, worrying about exposure to a new type of consciousness that's happening through the internet," he says. "I didn't have that growing up, and I'm maybe trying to preserve a little bit of that selfishly for my kids."
Throughout the dark-wave reverb of Light Information are stories of paranoia, disembodiment, and isolation but also playfulness, empathy, and intimacy. As always, VanGaalen wrote, played, and produced all of the music on the album – save Ryan Bourne's bass part on "Mystery Elementals" and vocals on "Static Shape" from his young daughters Ezzy and Pip – and designed the cover art.
An accomplished visual artist, animator, director, and producer, VanGaalen has scored television shows, designed puppet characters for Adult Swim, directed videos for Shabazz Palaces, Strand of Oaks, METZ, Dan Deacon, and The Head and the Heart, and produced records for Women, Alvvays, and others.
Tour Dates
Nov. 30 - Toronto, ON - Lee's Palace
Dec. 01 - Detroit, MI - El Club
Dec. 02 - Chicago, IL - Empty Bottle
Dec. 03 - Indianapolis, IN - The Hi Fi
Dec. 05 - Pittsburgh, PA - Club Cafe
Dec. 06 - Brooklyn, NY - Rough Trade NYC
Dec. 07 - Allston, MA - Great Scott
Dec. 08 - Montreal QC - Fairmont
Dec. 09 - Ottawa, ON - 27 Club
Jan. 19 - Winnipeg, MB - The Good Will
Jan. 20 - Saskatoon, SK - Winterruption!
Jan. 25 - Calgary, AB - Commonwealth Bar and Stage
Jan. 26 - Red Deer, AB - Bo's Bar
Jan. 27 - Edmonton, AB - The Needle Vinyl Tavern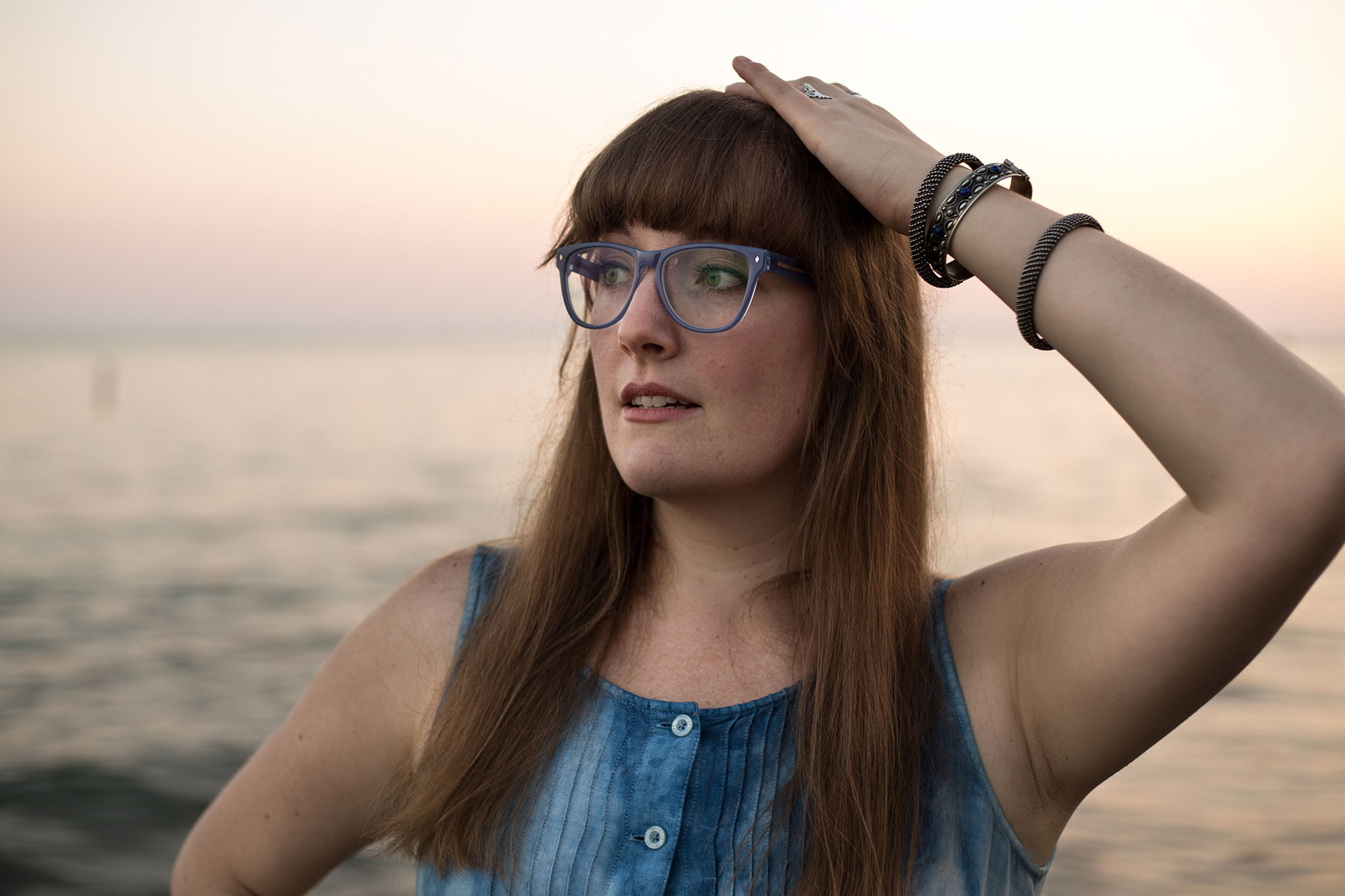 Early warning signs look good for Toronto bred singer/songwriter Sarah Hiltz as displayed on debut album Beauty in the Blue It's a compilation of songs and stories culled from Sarah's multiple journeys across Canada as a travelling musician on cross-country Via Rail passenger train, "The Canadian". Hot off a UK tour supporting Canadian darlings Running Red Lights, Beauty in the Blue is Sarah's first studio project and features long-term stage collaborators, drummer Jordan Michaelis and multi-instrumentalist David Puzak.
New song "Without You' displays her ability to traverse both the jazz & roots worlds, expertly weaving her sonic alchemy. The smooth nature of the song juxtaposes with the emotional nature of the lyrics. Played exquisitely, 'Without You' is a true showcase of Hiltz's talent as an arranger & vocalist. Beauty drips from the gorgeous melodies, inviting the listener into her point of view.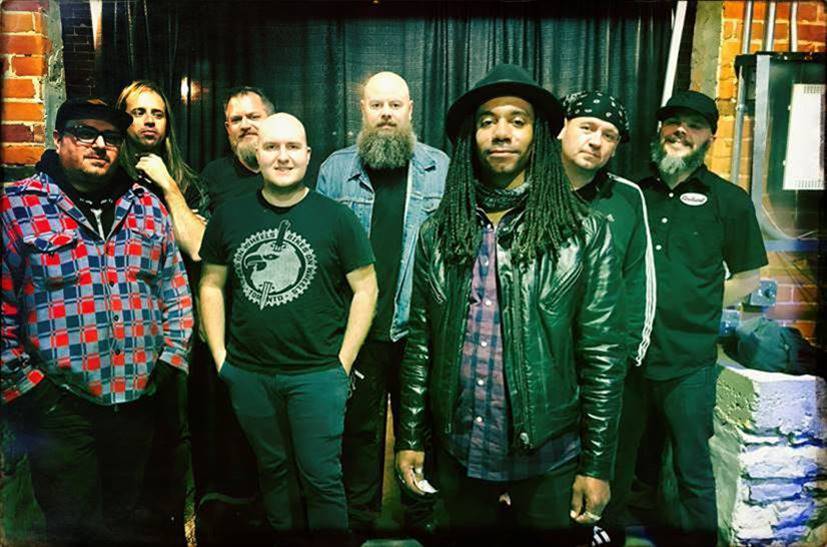 Beauty in the Blue sounds like the soundtrack to a country-wide journey-- lush, nuanced vocals and jazz-influenced songwriting are complimented by a highly sensitive rhythm section and stand-out guitar work provided by Sarah's long-term collaborators, drummer Jordan Michaelis and multi-instrumentalist David Puzak. Conversational lyrics are an attempt to connect strangers who share their stories, and in so doing create a bridge across the eclectic gap in our Canadian experiences, expressing what many suffering pain, loss, and confusion have found before- that through the storms that flash blue across our skies, there is beauty to be found if we are vulnerable with one another, if we listen, if we share our stories.
BITS'N'PIECES – The Julian Taylor Band is thankful for an epic year of new releases, highly successful tours and considerable media attention. They'll be wrapping up 2017 with three major celebrations this holiday season, that will also give back to the community. The band is honoured to be a part of The Legendary Horseshoe Tavern 70th Anniversary festivities on Thursday, December 21st,CBC's Sounds of the SeasonFriday, December 1st and the Riverdale Share 25th Anniversary Concert on Sunday, December 3rd. For more info please visit www.juliantaylorband.com
On a personal note, Julian Taylor bids farewell to his long-running "Riverboat" open mic stage held every Monday night at Dora Keogh in Toronto. After hosting for more than a decade, Taylor is passing the torch to his good pal Tyler Ellis. Taylor says, "He's the best man for the job and has been helping me co-host for some time now. "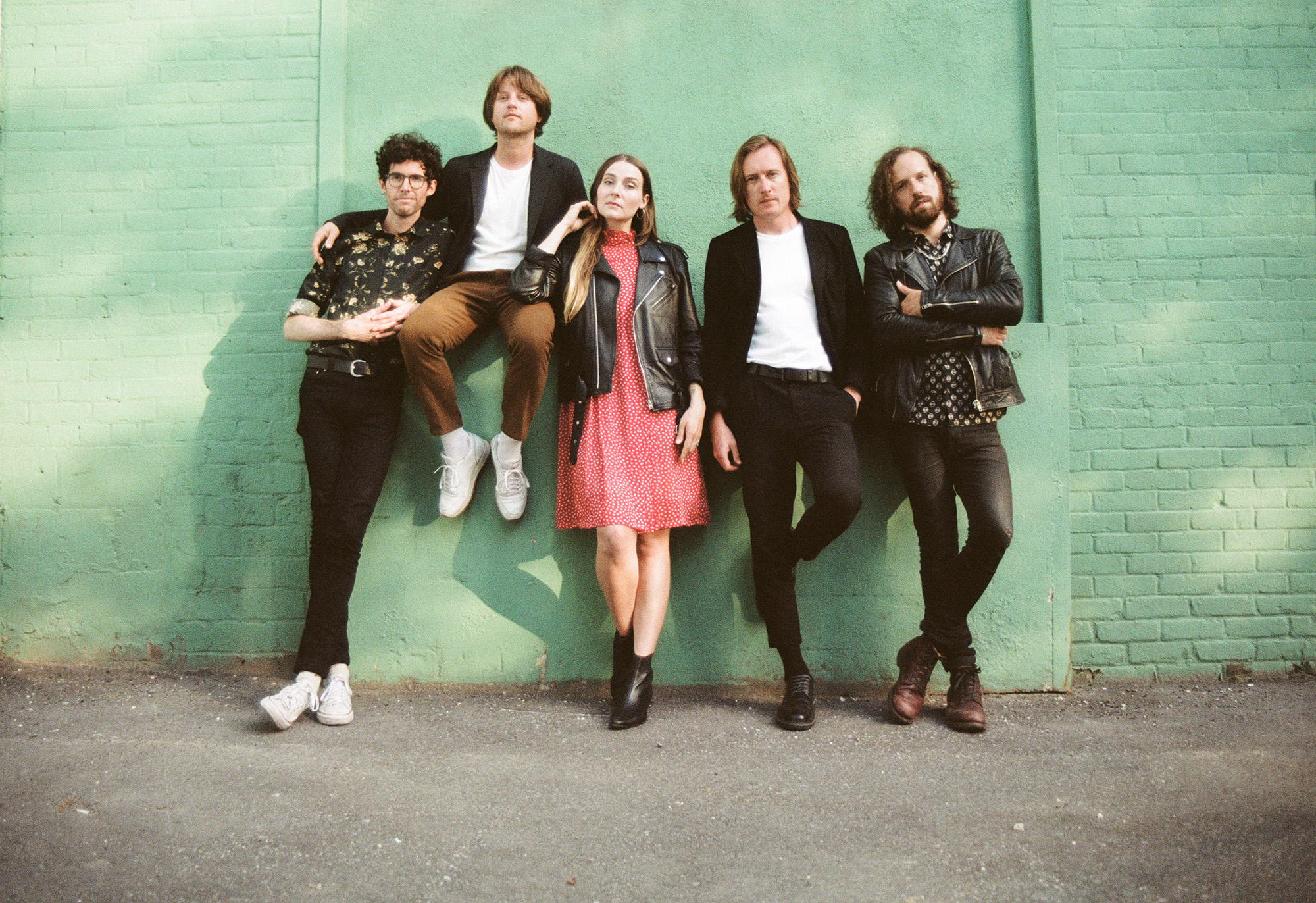 Road hounds Yukon Blonde recently shared a new lyric video for "Crazy", a song which arrived while frontman Jeff Innes was living in Madrid, Spain where he was joined sporadically by his bandmates to write new material.
WATCH AND SHARE "CRAZY" LYRIC VIDEO HERE
"The idea for the song came about just before a show in Munich at the end of the tour," says Innes. "I was just outside of the club and I could hear the rest of the band sound checking one of our songs. I had the chords mixed up in my mind so it sounded like a completely different tune. As I was humming this melody outside, I was simultaneously trying to think of what to say to defend my slightly erratic behaviour to a girl I had met in Spain. And so as I was writing to her, I ended up writing the lyrics to the song."
Yukon Blonde is currently on tour throughout North America with The Rural Alberta Advantage through till December with second shows added to both Edmonton and Toronto.
Tour Dates:
Nov 24 - Vancouver, BC @ Commodore *
Nov 25 - Kelowna, BC @ Kelowna Community Theatre *
Nov 27 - Red Deer, AB @ Red Deer Memorial Centre *
Nov 29 - Edmonton, AB @ Union Hall*
Nov 30 - Edmonton, AB @ Union Hall *
Dec 1 - Saskatoon, SK @ O'Brians *
Dec 2 - Winnipeg, MB @ Pyramid *
Dec 3 - Minneapolis, MN @ First Ave *
Dec 6 - Toronto, ON @ Danforth Music Hall *
Dec 7 - Toronto, ON @ Danforth Music Hall *
* - with Rural Alberta Advantage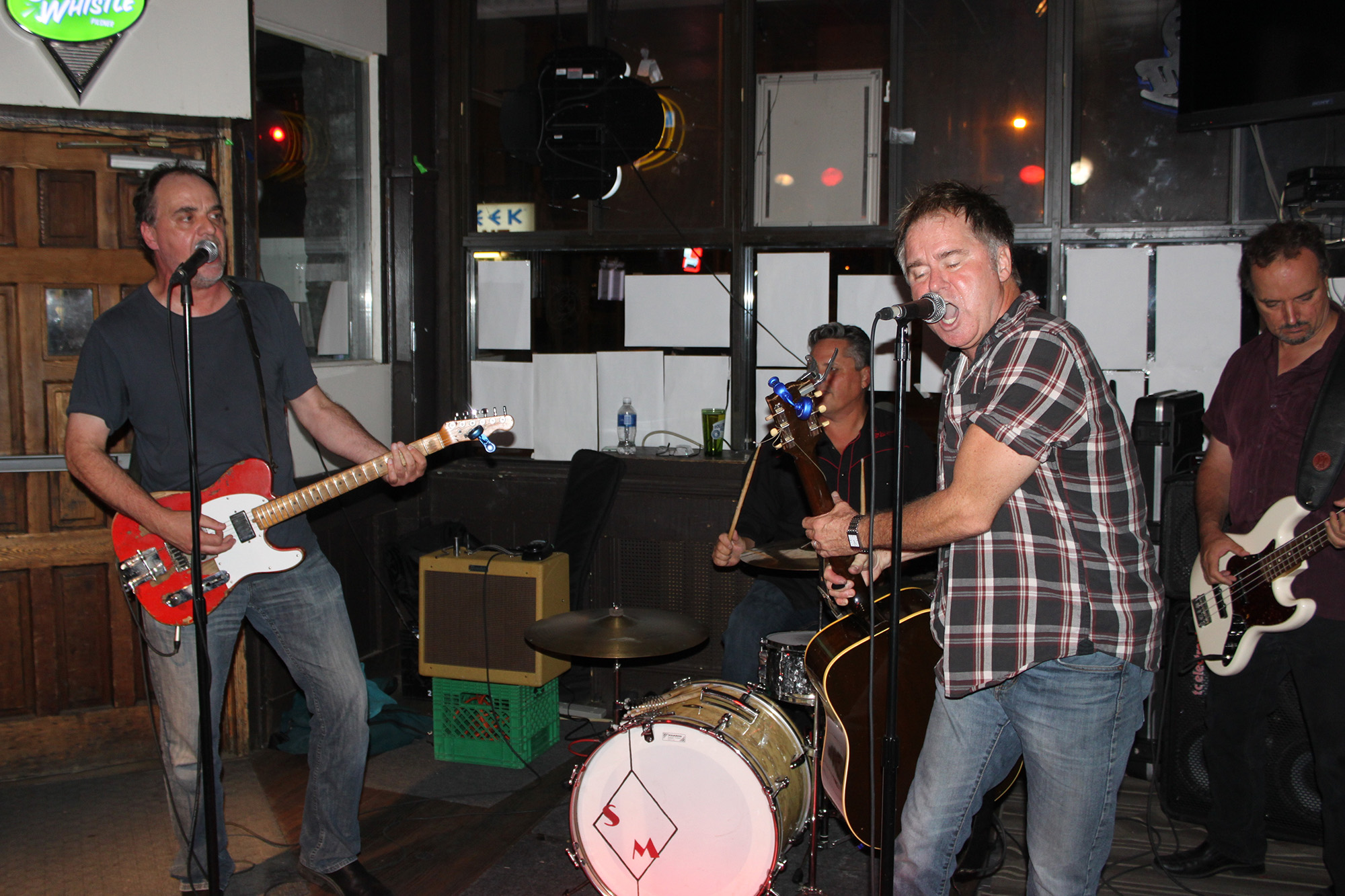 They're baaaaack! Having decamped from Toronto to a Halifax hood, thereby putting East Side rowdyists Sin City Boys in mothballs, Kevin Jollimore has repented and leads Sin City Boys into West Side retro dive The Cadillac Lounge on Saturday Dec. 2. There is a cover charge, but the first 100 people get a limited edition greatest hits CD, and the boys might even sign them for ya if you hang out later and buy many drinks.
The Riverdale Share Concert is a diverse holiday celebration held every December in Toronto's vibrant Riverdale neighbourhood. This year's version happens Sunday Dec.3 at the Danforth Music Hall. The show features a range of festive music, comedy and dance and provides great entertainment for all ages! Proceeds of the show are donated to local community programs. Dozens of local charities have benefitted from the hundreds of thousands of dollars and truckloads of food raised over the years.
General seating, doors open at 2.30.p.m. Attendees are asked to bring a non-perishable food item for donation to a community Food Bank.
This year's guests: Tim Bovaconti, Micah Barnes, Murray McLauchlan, Kim Stockwood, Me and Her, Danny Marks, Masini McDermott, Julian Taylor, Randy Vancourt, Washboard Hank and Sweet Muriel, Fade Awaays,, Spraoi, Mia Sheard, John Sheard, Nicola Adilman, Theresa Tova, Densa School of Ukrainian Dance, Frankland Junior Choir and the mighty, mighty Riverdale Share Band.