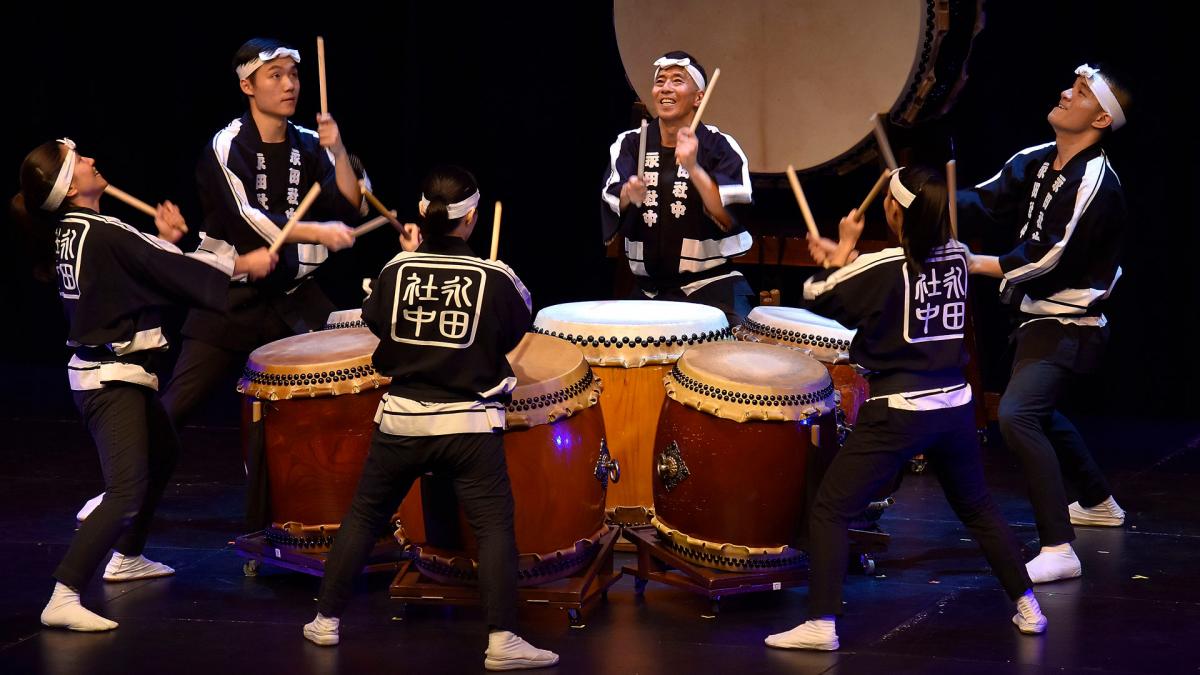 Fri Mar 31, 2017
Premier Toronto taiko group 'Nagata Shachu' continue their 18th annual concert season titled 'Toronto Taiko Tales – Global Beats from Around the City' in the vibrant community of Regent Park. They reach out with a series of four concerts featuring new, original live performance works and launch their new and fourth DVD ' Toronto Taiko Tales', which includes a new 12 track CD (official release date: April 7, 2017), at the Aki Studio Theatre on April 7, 8 and 9, 2017 (includes two weekend matinees).
WHERE: Aki Studio Theatre (inside the Daniels Spectrum Building) – Regent Park – 585 Dundas Street East, Toronto, ON, M5A 2B7.
DATES and TICKETS: April 7, 8 and 9. Advance tickets are $20.00 to $30.00.
Ticket Links:
Friday, April 7 at 8:00 p.m.
Saturday, April 8 at 2:00 p.m. (matinee)
Saturday, April 8 at 8:00 p.m.
Sunday, April 9 at 2:00 p.m. (matinee)
Artistic director Kiyoshi Nagata states, "Nagata Shachu is excited to be celebrating the official release of our new DVD/CD combo 'Toronto Taiko Tales' in the venue where they were filmed/recorded, which is in one of Toronto's most ethnically diverse and culturally active downtown neighbourhoods – Regent Park. The sound of the drum is a universal language that has the power to bring people together. Through our concerts and outreach efforts, it is our hope that our Taiko can play a positive role in the community."  
INFO: http://nagatashachu.com
In addition to the public concerts, Nagata Shachu will perform two afternoon concerts on Friday, April 7 specifically to local school children in the Regent Park neighbourhood. Nagata Shachu members are Kiyoshi Nagata (taiko, shinobue/flute), Aki Takahashi (shamisen, vocals), Tony Nguyen (taiko), Kayo Homma-Komori (taiko), Jason Huang (taiko) and Naoya Kobayashi (taiko).
Recently, Nagata Shachu has toured extensively and played rare collaborations with artists including pianist Ron Davis' jazz/string ensemble Symphronica, acclaimed percussion quartet TorQ and Juno nominated Toronto Tabla Ensemble. Nagata Shachu has previously released six original CDs (latest; Hymus Road, 2013) and three DVDs.
Kiyoshi Nagata is Canada's pre-eminent taiko soloist, whose career spans over three decades. His principal studies were with 'Kodo' in Japan and Daihachi Oguchi (artistic director of Toronto's Suwa Daiko). In 1998, he founded Nagata Shachu, and currently teaches at the University of Toronto's Faculty of Music and at the Royal Conservatory of Music. Since forming in 1998 and while rooted in the folk drumming traditions of Japan, Nagata Shachu's principal aim is to rejuvenate this ancient art form by producing innovative and exciting music (through concerts and workshops) that speaks to today's audience and creates a new voice for the Taiko. Taking its name from founder Kiyoshi Nagata and 'shachu' (old term for a performing troupe), Nagata Shachu has toured throughout Canada, the USA and Europe.
Since forming in 1998 and while rooted in the folk drumming traditions of Japan, Nagata Shachu's principal aim is to rejuvenate this ancient art form by producing innovative and exciting music (through concerts and workshops) that speaks to today's audience and creates a new voice for the Taiko. Taking its name from founder Kiyoshi Nagata and 'shachu' (old term for a performing troupe), Nagata Shachu has toured throughout Canada, the USA and Europe.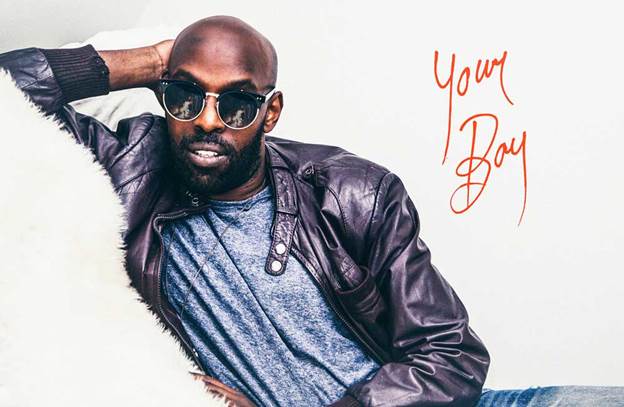 Rapper, radio host, and now soft rock singer, Shad recently released a surprise album, Adult Contempt, under the name Your Boy Tony Braxton. After opening sets for Tokyo Police Club three nights in a row at The Mod Club a few months back, Your Boy Tony Braxton is taking the stage for a headline show on April 8 at The Baby G. Adult Contempt is ""a lovely collection of songs that reminds me of Frank Ocean's Nostalgia. Ultra transposed from a modern R&B context into bright, richly arranged throwback pop in the vein of Scritti Politti and Prefab Sprout," writes Stereogum. Shad himself described it as "a soft rock album, inspired by late 80s / early 90s pop/rock. The lyrical themes are mainly masculinity, love, and maturation."
Recorded in the spring of 2014 with frequent collaborator Matthew Johnston, in his guest bedroom, Shad claims the musical inspiration for Adult Contempt comes "from the first things I ever heard on the radio. Vague memories of Michael Penn, Terence Trent D'arby, The Cure, Bryan Adams, Janet Jackson , and others that evoke a smile and a nostalgic sense in me. Lyrically, I have some fun here and there but a lot of the lyrics are just honest, simply-put musings – grappling with insecurity, love, and trying to become a better person."
He pulls it off with just the right mix of self-effacing earnestness and convincing soul vocals.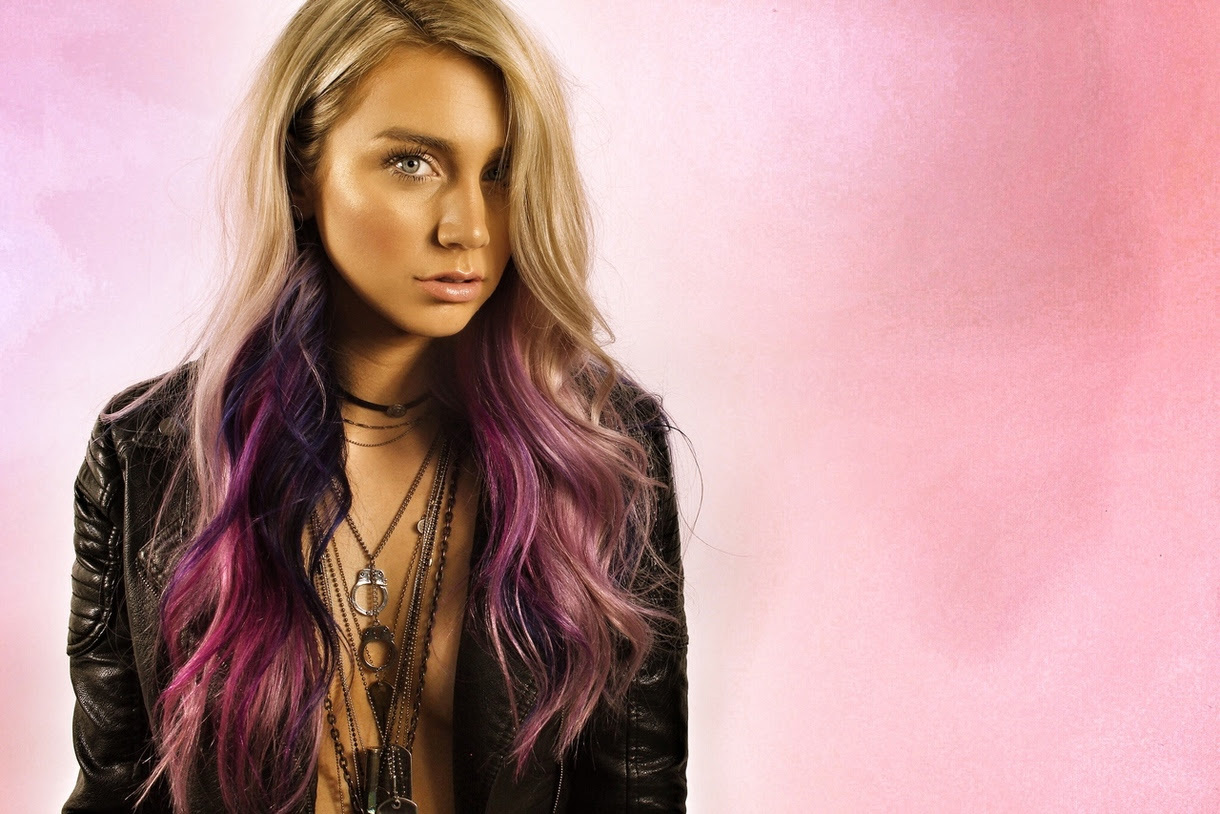 This week's new kid on da block is T.Dot singer/songwriter and multi-instrumentalist Alli Walker who comes on like so: "Let me introduce myself. I am a singer-songwriter and multi-instrumentalist. After playing hundreds of gigs, and years of experience writing, creating in the studio, and developing myself, I am finally releasing my first official single! I would categorize my style as a fun, EDM-fused, pop sound with the musicality of funk and R&B. When I stopped trying to fit in a mould and write songs that fit on radio, that's when I was able to find who I wanted to be as an artist and just write catchy songs about things I wanted to write about.
"Like most songs, I came up with the idea and hook for 'Head In The Clouds' in my car. Once I played my co-writer the not-so-hands-free-highway-driving car voice note, with my left foot as the beat, and my right foot on the gas, he was hooked. However, 'Head In The Clouds' was a labour of love. It got re-written twice, and re-recorded two more times. I knew I really wanted to nail the vibe and not just give up on the song. In the end with all the extra attention, it ended up being one of my favourite songs for its funky, outside-the-box, catchy, make-you-wanna-dance feel."
"At this point, I want to partner with a team of like-minded individuals. I want this to be a collective project, something everyone can have stake in. I want to make each song great; songs that people just love listening to." On that score, she's well on the way; all that's left to throw down is the live show."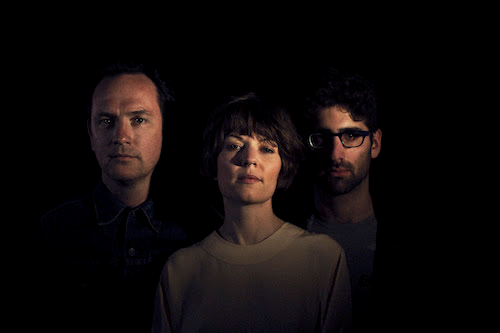 DYAN is a synthrock trio with roots in Winnipeg, Cincinnati, and Los Angeles, DYAN builds songs out of minimalist synths, layers of atmospheric guitars, and driving rhythms.
Alexis Marsh (singer/guitarist/bassist) and Sam Jones (guitarist/synths) co-produced Marsh's songs between scoring film and television projects; Dan Dorff Jr (drums/synths) joined when the duo was mixing what became the group's debut album, Looking For Knives. With the band in place, they began translating the music from the studio to the stage, playing their first show at Union Station as part of Live Nation's Ones To Watch summer concert series in July 2016. Looking For Knives premiered on Billboard late-July 2016 and was preceded by singles "St. James", " Days Upon Days", and "Looking For Knives" - each one garnering praise from outlets like IndieShuffle ('on my list of songs that I'm definitely going to replay the fuck out of') and DIY Mag ('They throw gorgeous, simple oddities in at every opportunity'). The title track spent two weeks in the top 10 of Spotify's Viral Chart (both USA & Global), helping push play-count to over 500,000 within a month of its release. Looking For Knives is available on vinyl at vinylmoon.co/dyan . "What Fiction is For" is the new single from DYAN, just out in digital format and carries on the album's blend of atmospheric synths and moving vocals, at once accessible and a shade out there.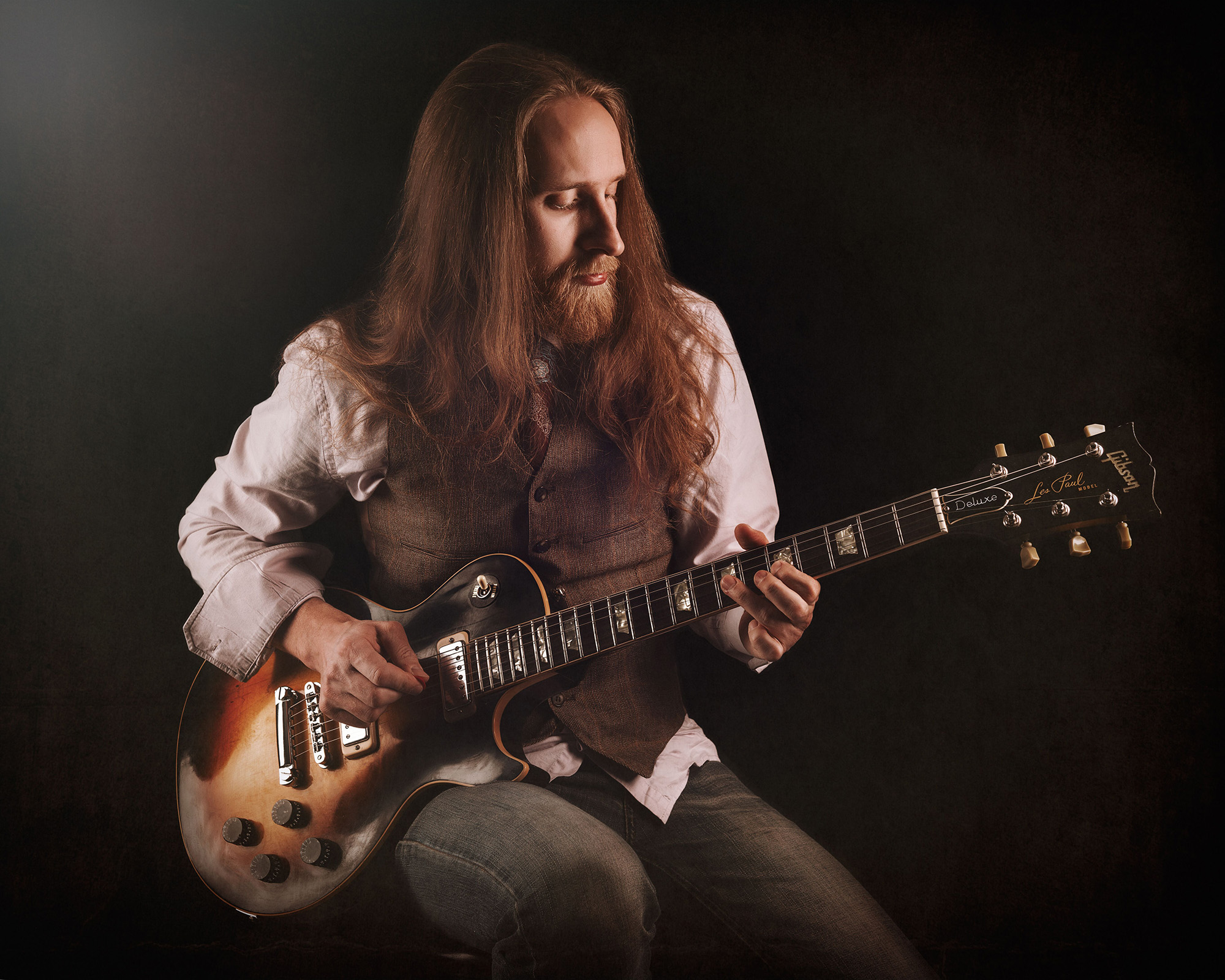 Artistic diversity can be an elusive mistress. Natural diversity, the gift to seamlessly transition from genre to genre, to infuse individual ideas into a prescribed musical mold, is rare, a gift given from the muse of endless Inspiration. Regina based, fifteen-year music veteran Brodie Moniker (PandaCorn, Brain Sauce, Fancy Diamonds), is a truly diverse talent with sophisticated songwriting, artistic arrangements, and progressive-pop presentations. Comparisons with such as Frank Zappa and Father John Misty naturally crop up. Brodie celebrates the release of his debut self-produced/ engineered album Nowhere Left to Ghost featuring the third single "Even Birds Return".
Polite, honest and aggressive, Moniker puts his entire being into every song, challenging listeners' presumed ideas of modern rock, reminiscent of past and present sound masters with Frank Zappa arrangements, Brian Eno production, Nick Drake tone, Jack White blues, Trent Reznor edge and Gordie Johnson style. Touring internationally with critically acclaimed artists like Jeff Straker, while producing and engineering breakthrough albums for artists like Megan Nash (Song Harvest Vol. 1), Moniker has honed his sound and developed his songwriting, melding his influences into a true sonic mosaic. Poignant and poppy, expanding and exploratory, Moniker combines modern avant-garde sensibilities with a pop flare, creating brave, listenable music, pushing boundaries while retaining an accessible ear.
While guitar is his true tonal voice, there is an ease in his arrangements for all instruments, every part having its distinct natural voice while seamlessly blending within the entire composition, Percy Grainger layering two versions of "Rufford Park Poachers" one on top of another. His production is sharp and clever with an impressively diverse tonal palate. More expansive than Saskatchewan's living skies, this debut solo album promises a true musical journey, a mixed-genre compilation with eased delivery, ambient soundscape, poignant lyricism, huge guitar riffs and catchy melodies.
Accompanied by Drake Mark (Lords Kitchner) on drums and Steve Leidal (Johnny 2 Fingers) on bass, Moniker is touring Midwestern Canada preparing the roads, Oregon Trail style, for his upcoming debut album tour. In regards to his third single Even Birds Return, Brodie has this to say. "Buildings mysteriously burn down in Saskatchewan, and probably many places. Moose Jaw is no exception. Usually on the coldest day of the year, and to heritage buildings often destroyed by pigeons Even Birds Return is inspired by these types of events. Initially, there are feelings of loss and resentment for how people neglect things that have been so present in their lives. This accentuated by trying to understand falling in love in a small town that knows too much about your past and dealing with the expectations of gender roles growing up on the prairies, makes it easy to entertain the idea of packing up and leaving things behind....but even birds return to the land of living skies". The album balances nicely between space rock, ambience, and oddball instrumentalism and grabby vocals/ It has all the makings of a killer live show.
Tuesday, April 4 Avery Raquel and her terrific band(s) will celebrate the release of Without a Little Rain at 3030 in the Junction. Avery has been working extremely hard over the past year – nothing new for this very focused young woman who started in the entertainment industry when she was just 7 years old – she has risen to every challenge handed to her - probably the biggest to date, has been to write original songs, and to that end there are six Avery Raquel originals on this her sophomore recording.
Her passion for singing has never wavered, and has led to an impressive list of career accomplishments on her musical resume. Avery Raquel has garnered numerous vocal awards over the years, and has excelled on the festival circuit too, delivering winning performances at The Oakville, Brantford, TD Niagara, and South Coast Jazz Festivals and sharing the stage with the likes of Matt Dusk, Lou Pomanti, June Garber, and other prominent Canadian artists.
Note that it's an early show Tuesday, April 4 with a 7.30 showtime at 3030 3030 Dundas Street West, Toronto.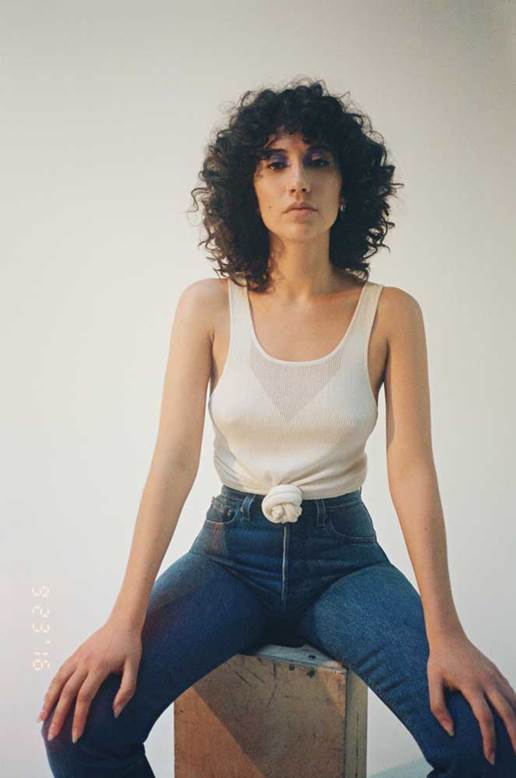 Here's a female vocalist coming from the more experimental side of pop. Available to stream courtesy of CBC Music, Crawl Space documents Tei Shi's transformation from the cautious and curious new kid on the block to a confident, self-possessed and buzzworthy artist. Following a week of incredible performances and praise from critics and fans alike at SXSW and a North American tour with MØ, Tei Shi has also announced another round of tour dates this Spring, headlining shows in NYC, Boston and DC as well as a performance at Field Trip in Toronto on June 3.
Out now on Arts & Crafts, Crawl Space was written and recorded over a year and a half, the album traces a much wider arc, from Tei Shi's earliest musical explorations to this, her first long player. Growth is never easy, though, and if the title makes the process sound difficult, even claustrophobic, that's because it was. In fact, there is a palpable physicality surrounding this record, and it reveals itself everywhere: from the album's song titles - "Keep Running," "Lift Me" – to its rhythms, to its astonishing cover art. Constant motion is a fact of life. A real, physical crawl space fits only one person and demands that person move forward, out and through it. Tei Shi's debut evokes that feeling and the experience of centering oneself, changing focus.
Born in Buenos Aires, Valerie Teicher (aka Tei Shi) spent her childhood in Argentina and Colombia before moving to Vancouver and Montreal, cultivating a strong artistic sensibility from a young age. During her studies at Massachusetts' Berklee College of Music she began to realize her full potential as a performer, and by the time she moved to New York City after graduation, the Tei Shi project was born. Her gorgeous voice projects confidently as she explores deep yet relatable autobiographical themes, while her instrumentals deconstruct pop and R&B like a more polished Evy Jane or a less eccentric Grimes. Or as someone put it, "Pastel toned pop with some sharp and dangerous corners."
The one show you really want to be at this week happens at the Danforth Music Hall Wed. April 5, when Aussie psychedelic septet King Wizard and the Lizard Gizzard make a rare Toronto appearance. The band are noted for their energetic live performances and prolific recording output, having released nine full-length albums since 2012. King Gizzard & the Lizard Wizard's early work saw them primarily perform in a style that blended 1960s surf music, garage rock and psychedelic rock, but recently have experimented with a broader range of influences, including elements of film music, progressive rock, folk, jazz, soul, and heavy metal. But curiously, no reggae. Yet. An engaging musical deluge is a given. Expect folks be tripping out like it's 1969.