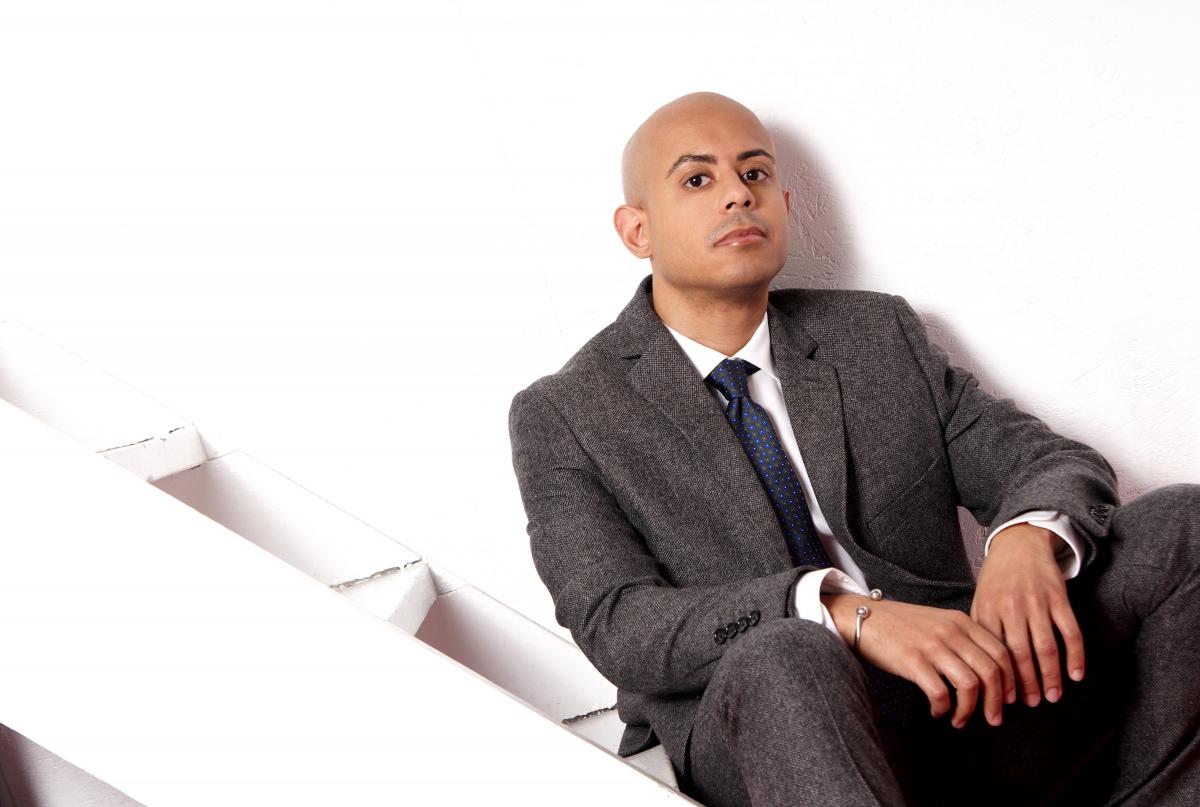 Fri Nov 20, 2020
This week we spotlight Toronto Vegetarian Food Bank 784 1/2 Crawford St, Toronto. Please phone ahead as hours may vary: 647-878-6516,
Usually, Toronto born virtuoso pianist Stewart Goodyear would be busy blitzing the world and performing at some of the most prestigious venues around the globe. However, not happening, so Goodyear is using this opportunity to get his daring, distinctive sound out to as wide an audience as possible. He's released a new single "Congotay" with his quintet, which includes masterful musicians Michael Occhipinti (electric guitar), Joy Lapps-Lewis (steel drums), Larnell Lewis (drums) and Roberto Occhipinti (electric bass).
Oft rated as one of the best pianists of his generation, Goodyear is an accomplished concert pianist, improviser and composer. He's performed with, and has been commissioned by, many of the world's major orchestras and chamber music organizations. His classical party trick is performing all 32 Beethoven sonatas in a single day, a feat he has done at Koerner Hall, McCarter Theatre, the Mondavi Center, the AT&T Performing Arts Center, and Memorial Hall in Cincinnati, Ohio.
That's not all. Goodyear doesn't just stick to classical music. The new single "Congotay," meaning "one day, one day," is a Trinidadian expression that refers to the time that will come when individuals will have to pay for their misdeeds. Goodyear explains, "I was inspired by this expression, and the snapping, rhythmic theme of this piece seemed to go with those words."  "Congotay" is an exceptional fusion of calypso, classical, and rock improvisation, and it premiered in Toronto in the winter of 2019 with Goodyear's rock quintet, as part of the 21C Music Festival.
Released on the Marquis Classics, Orchid Classics, and Steinway and Sons labels, Goodyear's discography includes the complete sonatas and piano concertos of Beethoven, as well as concertos by Tchaikovsky, Grieg and Rachmaninov, an album of Ravel piano works, and an album, "For Glenn Gould," which combines repertoire from Mr. Gould's US and Montreal debuts.
Stewart Goodyear pop-up concert: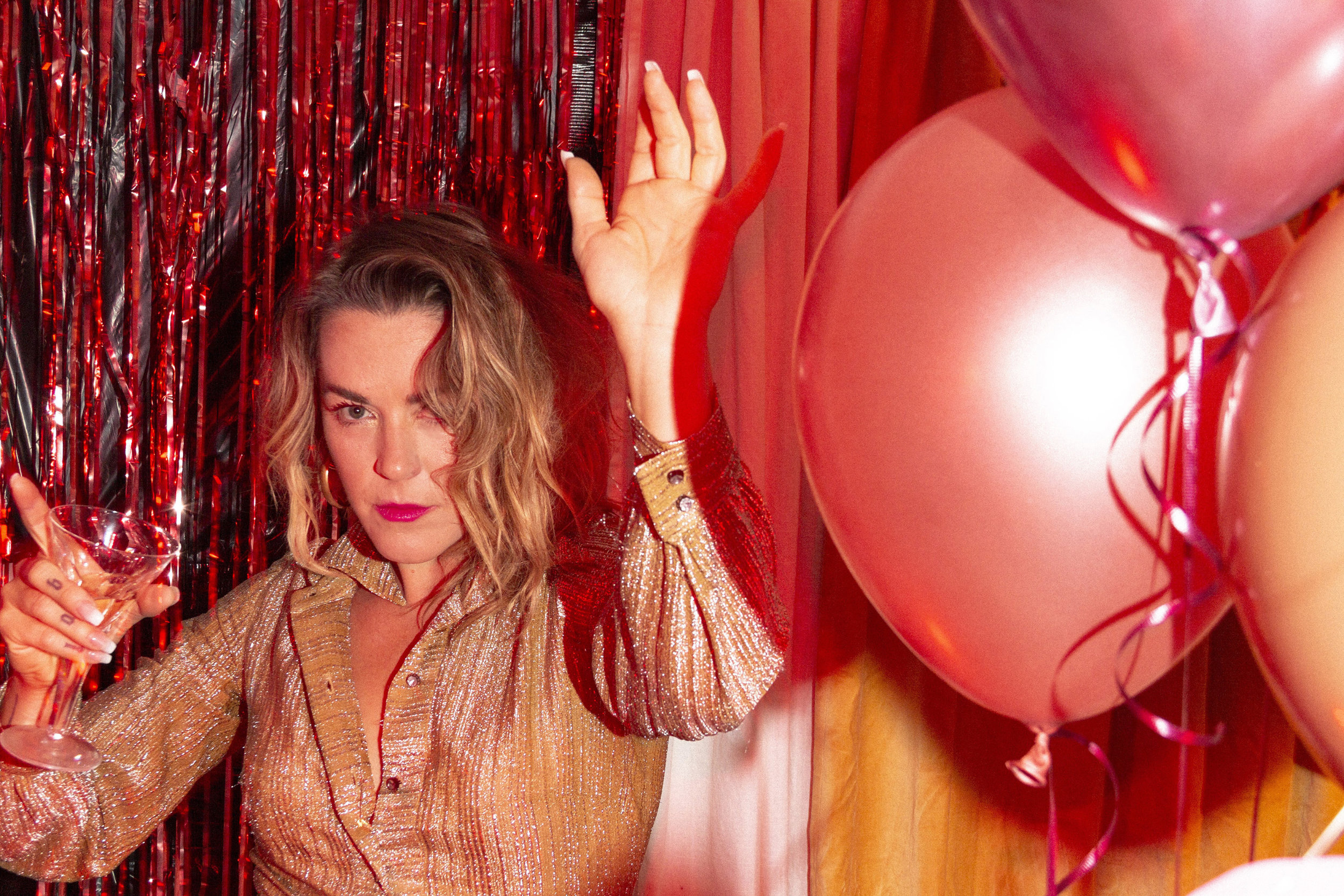 With the wrap-up Indie Week 2020 Virtual, Toronto was the centre of the musical universe, so we're just gonna go with that. Pop shape shifter Cat and The Queen has released an alt-pop single called "Bear Boy." This track will be accompanied by a whimsical and emotionally loaded music video in mid-December 2020. This is the teaser single off Cat and The Queen's upcoming album, I Caught A Fish, dropping early next year.
"You know when you break up with someone and it just doesn't feel like you want it to? Like, you want to feel like you're free and empowered and evolved and jet setting but instead you just feel really fucking sad. And you miss them. You miss their dirty apartment. You miss the sight of them reading comics on your toilet with the door open. You miss sleeping in their arms. Ya. That's what this song is." - Cat and The Queen.
Wielding synth and prose-style vocals, Cat and The Queen wrote this simple yet emotionally weighted song as she spent months alone (during COVID-19 quarantine of Summer 2020) in a cabin in the woods, in Northern Ontario. Mixed and co-produced by CATQ's long-time collaborator, Alex Gamble, CATQ uses honest and humorous lyrics alongside a simple drumbeat — the result is the listener gets to feel and humanize CATQ's heartbreak. With only her drum machine and a sad love poem about her ex, CATQ asks: "Why does doing the right thing still hurt so much? I miss you. What else can I say?"
Cat and The Queen (CATQ) is the name that embodies both Cat Montgomery, Toronto-based singer-songwriter, and her beloved keyboard whom she calls adoringly, "The Queen." Playing piano from a very young age, CATQ combines musical skill with her work as a theatre artist to make each song she creates a raw and visceral experience. Two albums later, and many electrifying stage shows under her belt, Cat and The Queen is a musical and theatrical outfit that serves as an outlet to create and perform, in motion, stories of the heart.
Watch Cat And The Queen   Horseshoe Tavern, Toronto 2018 here:
"It felt like time to give folks the torchy 'bar stool' ballad," Toronto jazz stalwart Micah Barnes says of his sad and sensual new single, The End Of A Love Affair' — available now.
It's the latest to land from Barnes' most recent and #1 iTunes Jazz Album, Vegas Breeze, and follows the hard swinging version of "That's Life," his playful and wink-worthy take on "When In Rome," and the celebratory sizzle that accompanied the release's title track, "Vegas Breeze."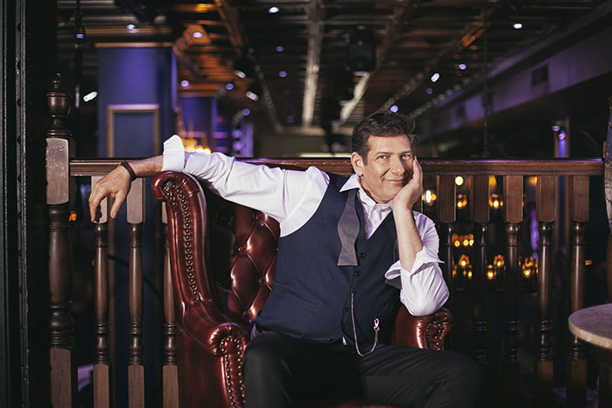 "Every Vegas entertainer seems to have that moment where they sit on a stool, in the middle of the spotlight, and sing about the heartbreak of a love affair gone wrong. It's the flip side of the Vegas high life, when the glitter and neon have faded & our high rolling hero admits to being a loser in love...  
"In some ways, 'The End of a Love Affair' is the perfect saloon song," Barnes adds, offering its astute lyricism and gorgeous melody as indisputable evidence. "The listener never drowns in the emotion, but stays buoyed up in its mood of sophistication and intelligence.
"After all, what happens when we are suddenly alone at the end of a love affair? We may drink too much, talk too loudly, drive too fast, but hopefully we're still in the game, hoping to love again. So the rhyming scheme of this song alone makes the singer sound 'world-weary and wise' rather than broken and desolate.
"The arrangement for this song started with the band in our weekly creative sessions long before we hit the studio. We chose to arrange the song as a sensual and slow Bossa Nova, and give it strings that swirled around the lonely trumpet; an intimate vocal heightens the feeling of dissolution and despair.
"Once pianist and arranger Michael Shand worked his magic re-harmonizing the verses, I felt we'd deepened the languorous mood and put our own stamp on the song."
"After laying the bed track with the trio, including bassist Russ Boswell and drummer Al Cross and getting that classic Bossa Nova feel with guitarist Rob Piltch, next move was bringing in master trumpeter William Sperandei His soulful playing makes this essentially a duet between two heartbroken guys, all surrounded by Don Breithaupt's deliciously silky smooth string arrangement.
"The results perfectly express the kind of mid-century torchy 'cool' I was hoping to create on Vegas Breeze."
Most recently, Barnes completed a 14-date digital cross-country tour, a creative and inventive pivot in response to COVID-19 restrictions, and looks forward to the upcoming European release of Vegas Breeze in 2021, thanks to its Canadian success.
"I'm one very grateful jazz singer," Barnes shares of the experience. "COVID-19 has effected so many people in so many ways, and I appreciate the opportunity to 'travel' into the ears and hearts of so many with this unique concert series we offered."
Check 'The End Of A Love Affair':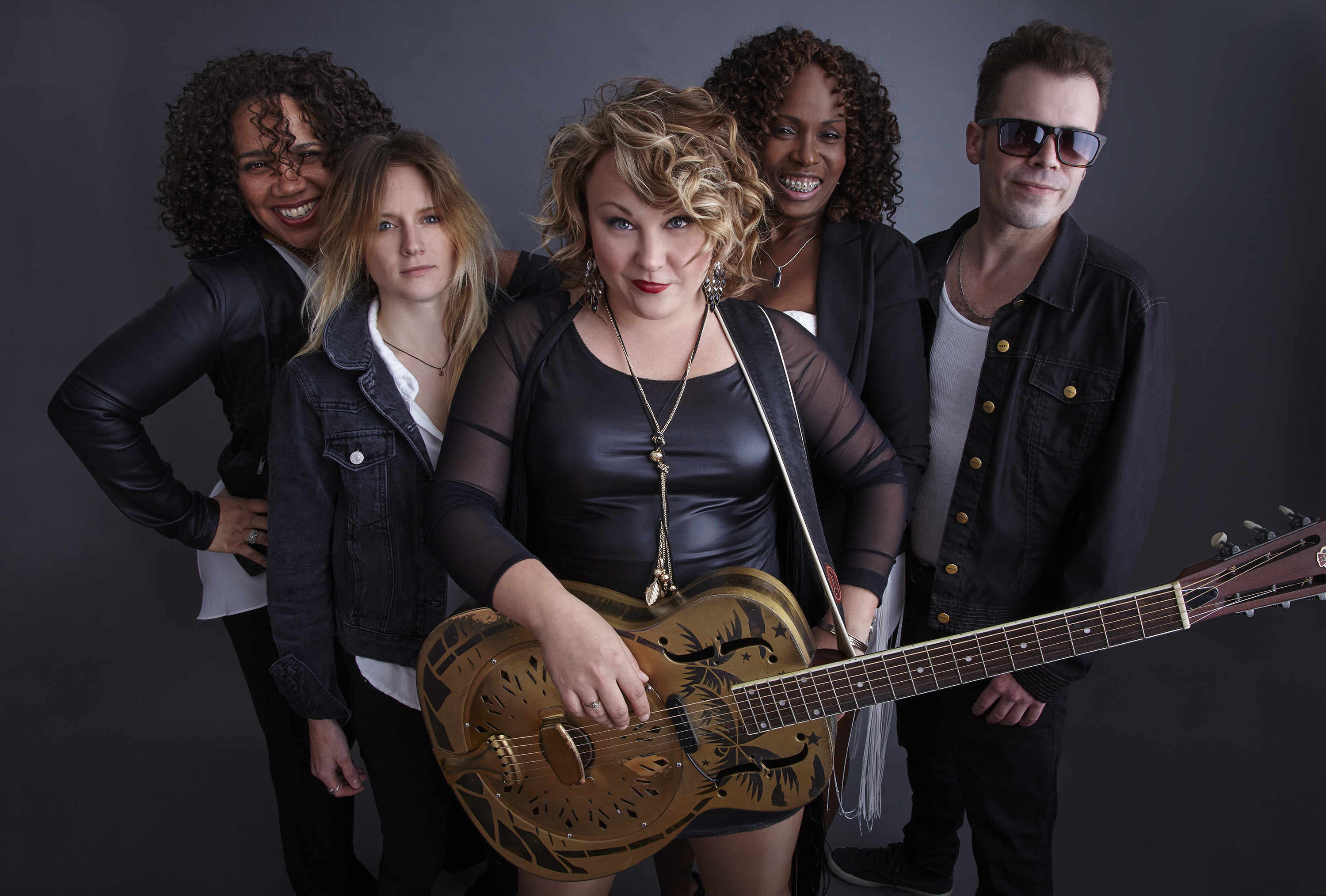 Edmonton's JUNO-nominated blues belter Samantha Martin & Delta Sugar, are dropping new full-length project, The Reckless One, November 20 via Gypsy Soul Records. The album leads off with soul-flavoured single, Don't Have To Be. Sporting an earworm melody that will have listeners humming, the track features swirling Booker T-inspired organ, a swaggering horn line and Martin's trademark gale-force vocals.
Check 'Don't Have To Be' here
"Don't Have to Be is about confrontations, and how empathy and the willingness of both parties to see the other person's perspective can go a long way in creating common ground and understanding," says Samantha.
Following the group's JUNO nomination for their 2018 release, Run To Me, The Reckless One (Produced by Darcy Yates and Renan Yildizdogan) builds on the strengths and pure talent of Samantha Martin & Delta Sugar. The 12 tracks cover a lot of ground, including 12/8 gospel-infused soul ballads such as, I've Got A Feeling and Better to Have Never; funk inflected tracks like Love is All Around; stomping four-on-the-floor dance numbers epitomized by Don't Have To Be; and the Wall of Sound influenced Sacrifice.
 "After a series of intense tours and big changes in my personal life that left me feeling ungrounded and emotionally raw, I felt intense pressure to write and record another record before we lost the momentum.
"Those feelings were channelled into my writing, and it is a deeply vulnerable collection of songs for me.  When it came time to get back in the studio to record the songs, I really let go of the process and put all my trust in the producers, and the band to help me realize the vision. I felt… reckless."
Samantha Martin & Delta Sugar's debut release, 2015's Send the Nightingale, was a stripped-down affair consisting of Martin, her two co-singers, and two guitars. For 2018's Run to Me, Martin elected to record her emotionally wrought material with an expanded band, augmenting the core of Delta Sugar's gospel-infused harmonies with a full rhythm section, piano, organ and an ever-so-soulful horn section. The Reckless One continues in the same trajectory, further expanding the palate of sounds with vibes, mellotron, Wurlitzer, Hammond and Farfisa organs plus strings.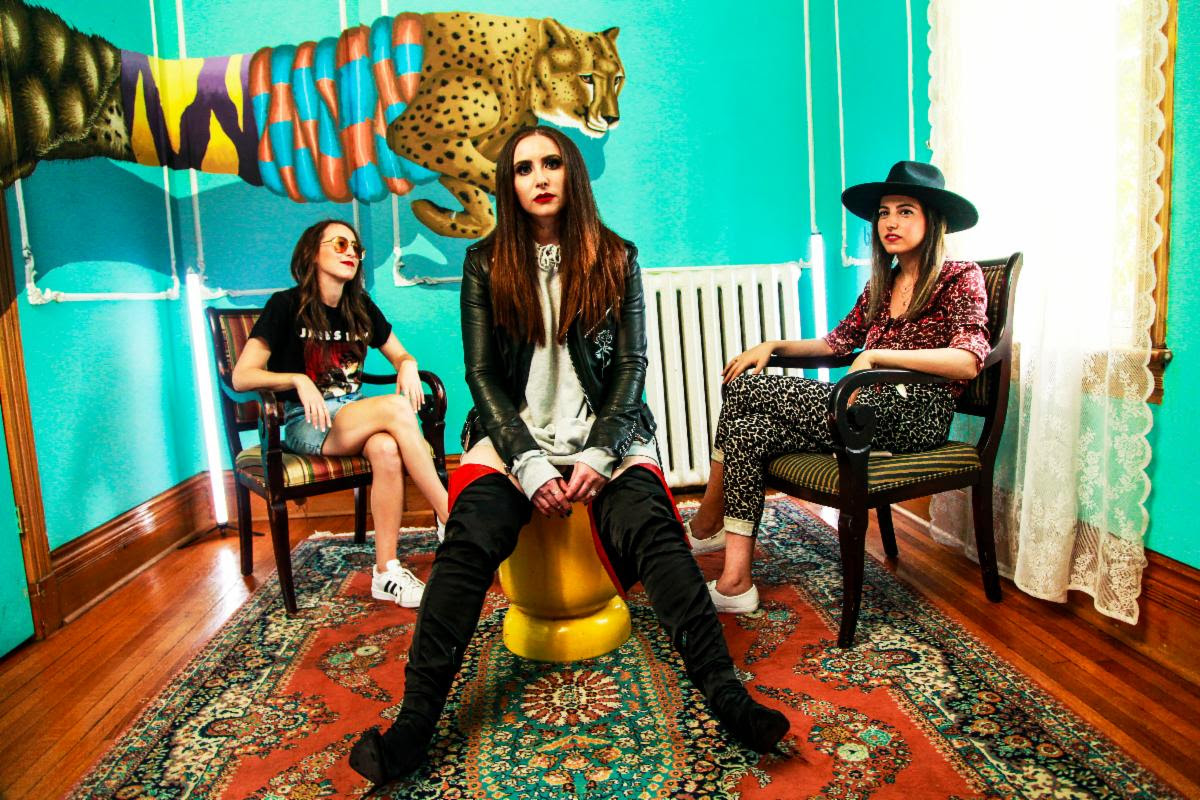 Back to another TDot talent, altpop creative Kayla Diamond who returned last month with new music, treating fans to, "always been you", a love song to her wife - the couple tied the knot on October 18! Today, she shares "i should have listened to my friends," a song about an ex, who her friends weren't raving about. Teaming up again with acclaimed video director Cazhhmere, the video stars Kayla and her real life pals Ruchie Shainhouse and Rikki Yunger. 
 See 'I Should Have Listened To My Friends' here:
Produced by Diamond and Craig McConell, who discusses her inspiration for the track thusly, "My new song is about my last relationship and how my friends all saw some warning signs that this person wasn't for me. They all tried to tell me, but I was always super optimistic. I chose to play dumb and continued dating her. In the end... I guess I should have listened to my friends."
Diamond's newest works, written over the past year, and produced in quarantine, still traverse traditional pop song pathways. Instead of adding electronic flourishes and elaborate production, Diamond has stripped down each track to its essential elements, allowing her vulnerability to shine through composition and lyrics.
What makes Diamond's music so compelling is that she's willing to share her real life with her fans in an authentic and honest way. She has become a strong voice for the LGBTQ+ community by sharing her experiences growing up in an Orthodox Jewish community and coming out as queer.
Sooooooo, keep watching Kayla Diamond. Could be big fun.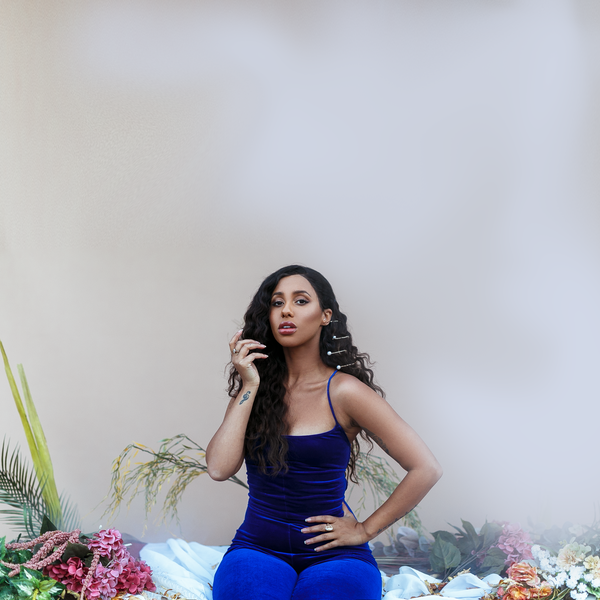 Meanwhile out West, Calgary-based singer-songwriter, Justine Tyrell, has a brand new single "Worthy" released this past Friday, October 23rd. The decorated Canadian artist has been called a game changer in her city of Calgary, Alberta, by Branded Magazine, and has certainly taken the city, and music scene, by storm. With a sound reminiscent of icons Aaliyah, Mya, and the classic R&B sound of the early 2000's, Justine's sultry vocals and traditional R&B melodies come with a fresh, modern day flair.
A proud supporter of the Black Lives Matter community in her hometown and across the country, Justine is a trusted voice within the movement and was called on for her insight and commentary by numerous television and instagram live outlets throughout the summer.
With its dreamy R&B melody, anthemic chorus, and sultry vocals, "Worthy" pays homage to the traditional R&B sound and adds a modern twist. The tune is about "owning your value, owning your worth – and remaining unshakable in your stance of accepting only what you want and deserve." Inspired by personal experiences in relationships, and as a woman of colour, Justine's "Worthy" was written as a reminder to all, and to herself,  that no matter the situation at hand - be it an issue in a relationship or something else, nobody can determine your worth but you.
"Worthy is about discovering and honouring self-worth in the midst of uncovering a partner's deceit and dishonesty. I was inspired to create something that can empower the listener to know that it is better to let go of someone, than to lose yourself, and most importantly – that it's critical to determine your worth, rather than let someone else decide for you. Part personal recounts of toxicity, and people trying to tear down my self-worth, and largely born from being a fly on the wall when people close to me who were moving through the seasons of their own relationships.
Check the strong and uplifting 'Worthy' here:
When asked about her largest influences and greatest musical memories growing up – she says it's as somewhere between "discovering my first Aaliyah CD, crying to the first Amy Winehouse song I'd ever heard, scribbling down song ideas in the back of my journals– and the feeling I got when the hair stood up on end, at my first concert." Woman's on fire!
Everybody on your feet for Dolly Parton in April the country music icon announced she was giving $1m (£750,000) to Vanderbilt University Medical Center in Nashville.
That was one of the trial sites for the Moderna vaccine, which is nearly 95% effective according to early data. Dolly said she was honoured and excited to be part of the CoVid-19 solution. Way to lead Dolly.
Support all music. Be cool with one another. Support your local food bank.