Thu Oct 22 2015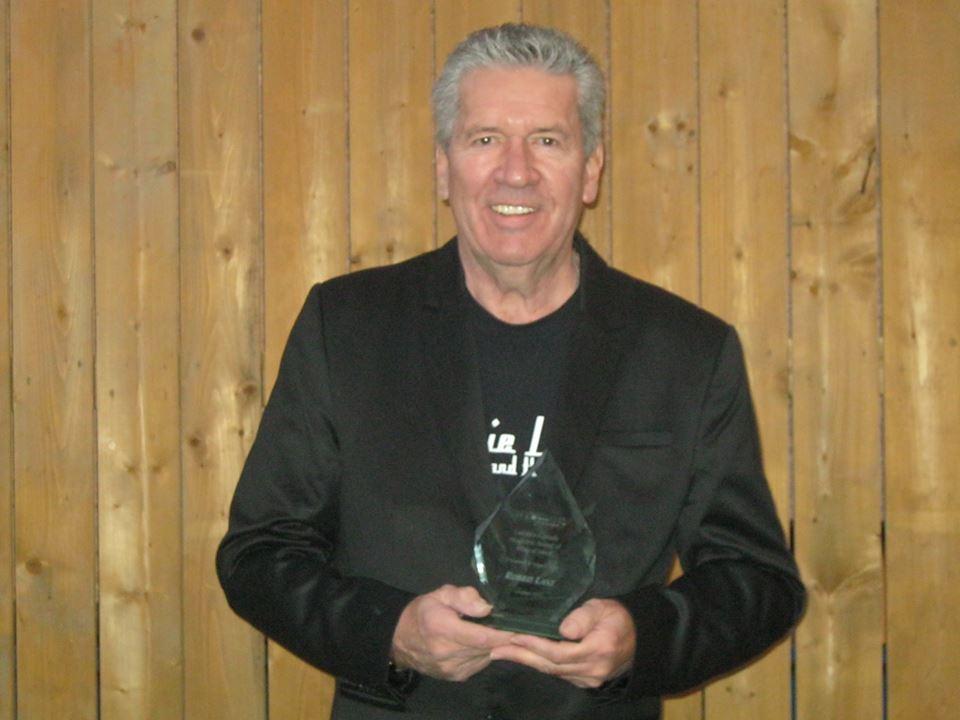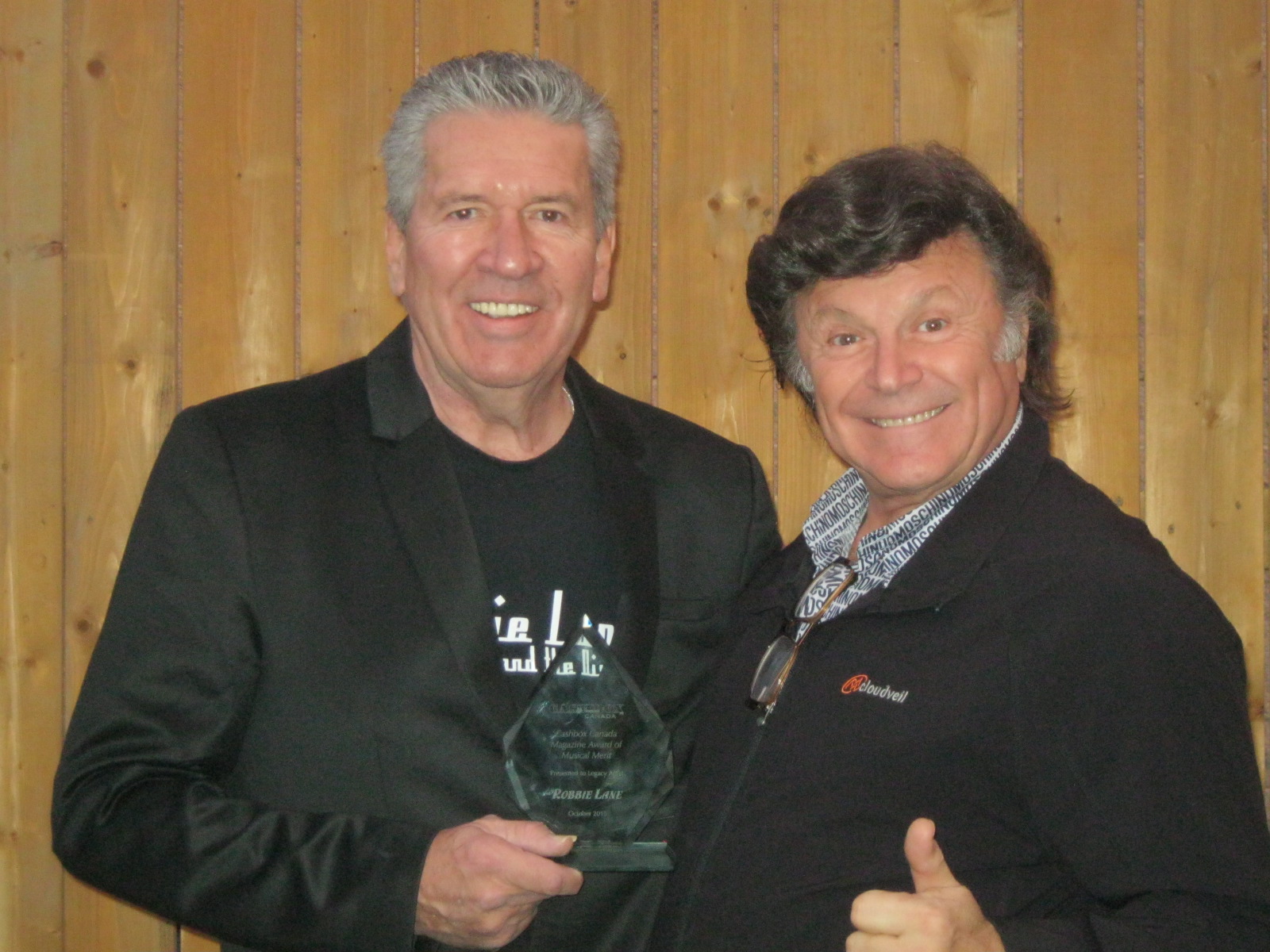 Robbie Lane, Canadian music pioneer, was honoured at his place a work, on stage, where he has spent the majority of his adult life. Rarely will you see an entertainer more at home, under the lights and performing for the crowd than Robbie Lane.
Robbie received the Cashbox Canada Legacy Award of Merit on Sunday October 18, 2015 from none other than Canadian legend and old friend Bobby Curtola. "What an honour it was for me to be the one to give this award to my old friend Robbie Lane," said Curtola after the event. "He truly is a pioneer and the Canadian music industry owes a lot to guys like Robbie. And he's still doing it!"
Robbie Lane's career spans six decades, 1960's through to 2015 and a brief history of how he got here is awe inspiring.