Fri Apr 30, 2021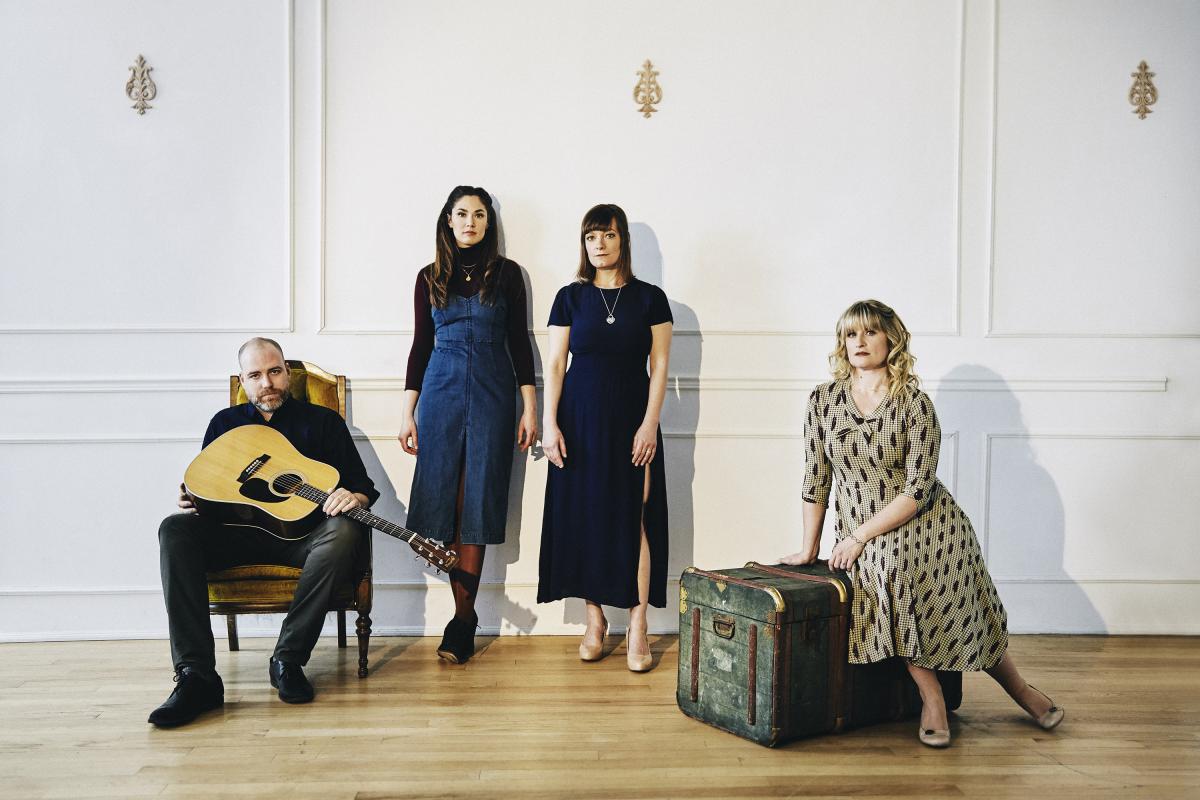 Don't let the title fool you... The folk music forecast just got brighter and livelier with the release of "The Wind of Death" from Canadian acoustic quartet, Samways.
The second single to drop ahead of the group's forthcoming debut album, the song juxtaposes   a muscular, driving rhythm and sunny vocal harmonies with the moving poem, "The Wind of Death." Written by Canadian poet and journalist Ethelwyn Wetherald well over a century ago, the poem touches on the tenuous and reflective last moments of someone's life.
The wind of death, that softly blows
The last warm petal from the rose
The last dry leaf from off the tree
Tonight, has come to breathe on me
Respectively all known and loved Toronto-based artists in their own rights, lead songwriter, guitarist and composer Nathan Hiltz — and the vocal trio of Shannon Butcher, Jessica Lalonde and Melissa Lauren — have combined their formidable talents to form the creative core of Samways.
As they succinctly put it, they create and perform "acoustic music with lyrics drawn from early Canadian poetry."