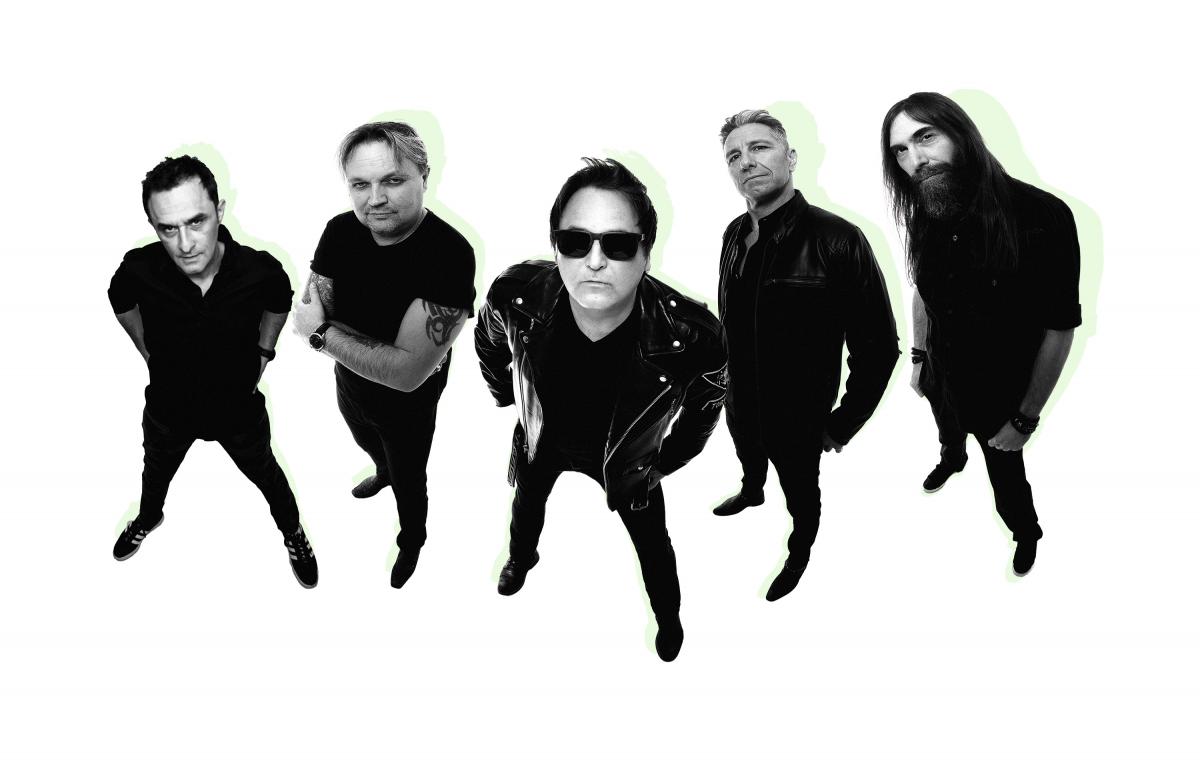 Fri May 01, 2020
This week's featured neighbourhood food bank is another Parkdale institution doing good work at the gritty street level. Please help if you can.
Yelp Food Bank
797 Dundas St W, Toronto · 416-203-3011 Opens Tues.10 AM
Back from the undead comes popular Toronto hairband Sven Gali. Leading the charge, the single "Now" off their soon come EP entitled "3" due out June 12. Known for their fusion of 80s screaming hard rock and 90s blazing metal, the new EP is their long-awaited follow up to 1995's "In Wire" and 1992's gold-selling and Juno Award nominated self-titled debut album released on BMG Music Canada that featured hits "Under The Influence" and "Love Don't Live Here Anymore".
"3" features two previous released singles "Kill The Lies" (2018) and "You Won't Break Me" (2019) both produced by David Bendeth (Paramore, Breaking Benjamin, Bring Me The Horizon) along with new tracks "Now" and "Hurt" produced by Jon Howard (Threat Signal).
"Now" is available for stream at the following links: YouTube, Spotify and downloadable on all digital platforms.
Vocalist David Wanless opines, "We are all experiencing changes in our lifestyles, and one thing that's helping me get through this is music. It's Friday - settle in with your choice of beverage and crank the new tune from me and my brothers Sven Gali. Now, more than ever, is a time we all need to stick together and do the right thing! Stay Safe!"
Following extensive touring worldwide, sharing stages with such as April Wine, Foreigner, Pearl Jam, and Def Leppard, Sven Gali returns for their next chapter and are here to take on the 00s. As soon as the touring life returns to semi-normal.
Sven Gali is Dave Wanless – Vocals, Andy Frank – Guitars, Shawn Minden – Bass, Sean Williamson – Guitars, Dan Fila – Drums.
Check 'You Won't Break Me' here.https://www.youtube.com/watch?v=Sbs93ticq1Q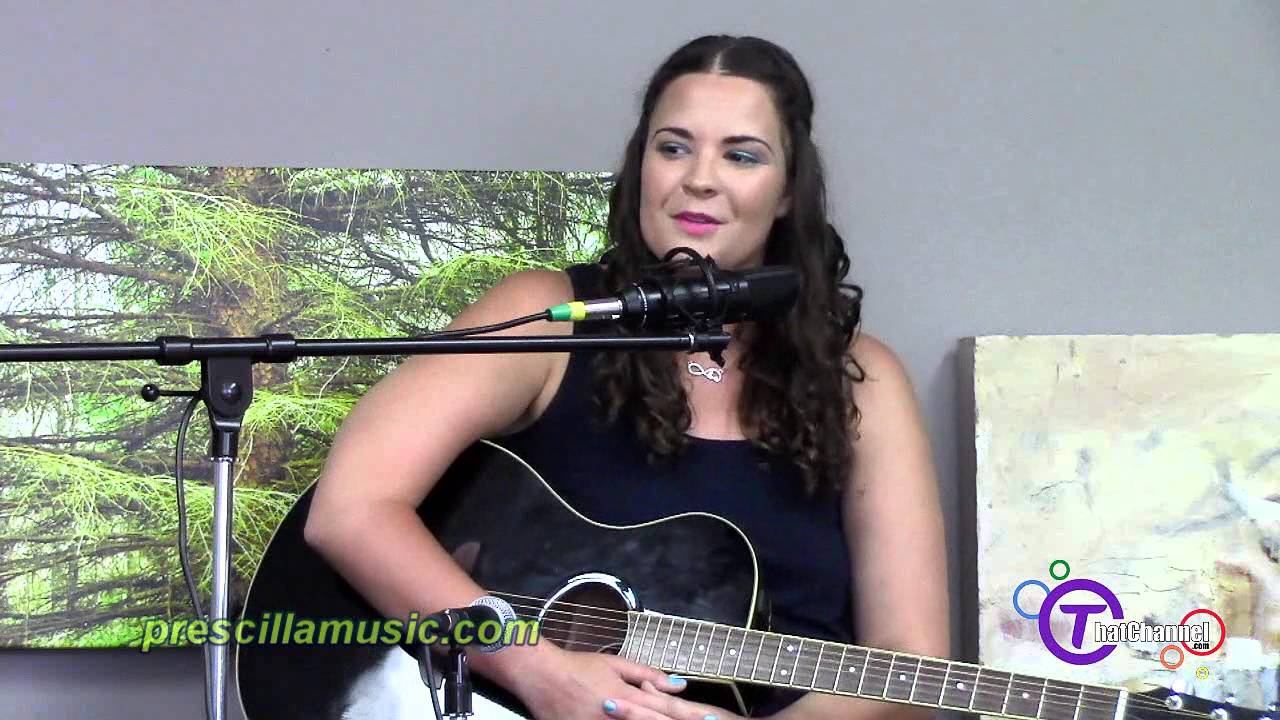 This new single is from a new to me voice, that of Toronto singer/songwriter/musician/producer Prescilla Una. Clearly there's catching up to be done, as the presser gushes she "has been a fixture on the Toronto music scene since her 2014 debut release Music Therapy."
That long huh?
"Catch" is off Una's forthcoming album Enlighten, posited as more pop-oriented, according to Prescilla. "Catch" is very much a collaborative effort. She wanted to write a "sexy fun song" and sheasked producer friend Nova to create a deep bass hip-hop song to sing over. Once he sent overthe beat, she quickly came up with the hook of the song and then enrolled hip-hop artists Young Prezi, who she knew from the music scene in Toronto, and Huli from the U.S., who contributed to the track online.
The final piece of the puzzle was to find an engineer/co-producer to put it all together, and after meeting Sean McCarney, he introduced her to drummer Greg Smith, and helped mix the final track. The track was mastered by Dan Weston. The music video for the single was coproducedby Nathen Powell, who worked on a video for Drake.
"Catch" is four parts CanCon. Catch it below.
https://www.youtube.com/watch?v=0-TiEJ8dQp0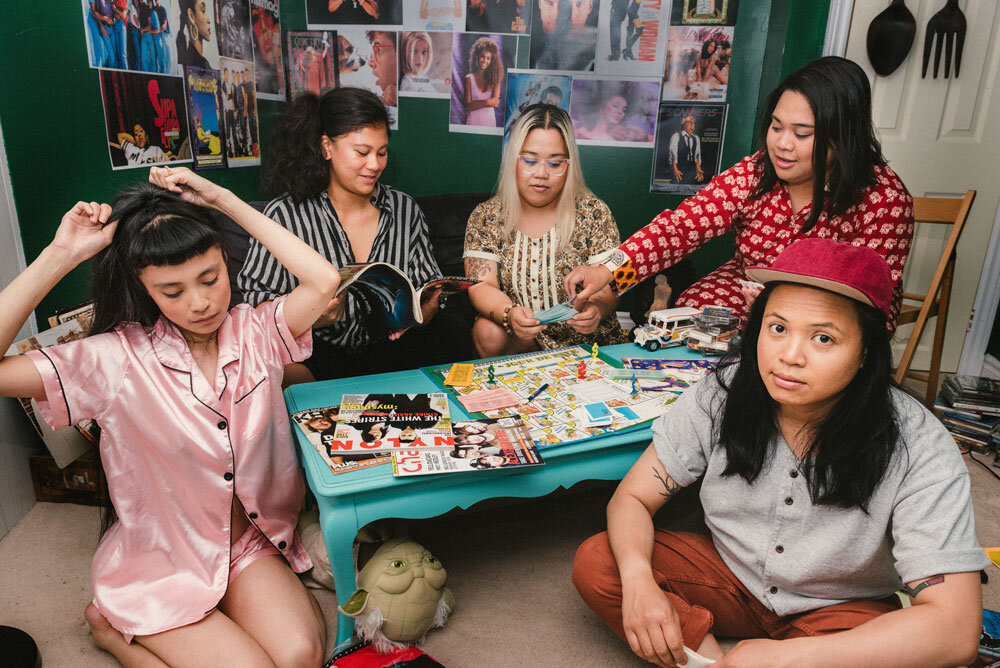 Now to flip the script. Queer diasporic Filipinas Pantayo explores what's possible for contemporary kulintang music with the atonal blend of kulintang ensemble instruments with vocals and electronic production. Today, they share the second single off their upcoming self-titled debut, "V V V (They Lie)".
https://www.youtube.com/watch?v=TUj9fvkKCbE
It's a looming prog pop masterpiece, with textures and resonances for days.
"We wrote 'V V V (They Lie)' in a day," the band says. "We were having bubble tea at that time and the song just came together intuitively. The composition of the song was a lot like a cup of bubble tea. We added 2 cups of blended percussion as the base, then some analog synth tapioca pearls to keep the texture interesting and fun, and finally topped it off with a few tablespoons of fresh tropical vocal fruits for some added sweetness."
The album features eight diverse songs speaking to Pantayo's musical influences Produced by Yamantaka // Sonic Titan'salaska B, Pantayo was written and recorded from 2016-2019 in Toronto.
Pantayo is an audio diary of how the ensemble has grown together as writers and performers. The songwriting process started with members workshopping and performing traditional kulintang pieces from the Southern Philippines, often instrument-switching on the kulintang,agongs, sarunays, gandingan, bandir, and dabak. Adapting kick drums and synths to the modal tuning of the gongs further expanded Pantayo's ability to incorporate modern musical expressions such as punk and R&B. "If you listen to the recordings of our rehearsalssongwriting sessions, you can hear us deconstructing the kulintang parts section-by-section and practicing our songs in different styles"and says keyboardist and vocalist Eirene Cloma. "You can also hear how close we've gotten and how our creative workflow strengthened over the years."
Grounded in the interpretation of kulintang music, Pantayo can be a vehicle for discussions around diasporic Filipino identity. All five members have different experiences of settling in Canada and with that comes their relationships with music. Kat Estacio, co-founder of Pantayo, says "One way that we can make this world feel like home for folks like us is to mix the kulintang music that we learned with different sounds and song structures that feel familiar to us."
Pantayo's self-titled record will be released on May 8 via Telephone Explosion Records.
The more things change for multi-award winning and Internationally acclaimed guitarist, composer and producer Jesse Cook, the more they can feel the same. At least, that's the case when it came to recording for his recent video release — a timely revisit to his debut single "Tempest" — available now via his Facebook page. "Twenty five years ago this June, I released a little song called 'Tempest' on a record bearing the same name," Cook recalls. "Three weeks ago, I was supposed to begin the Tempest 25 Tour, one of the biggest tours of my career, and a celebration of that record and the 25 years of music and touring that followed it. But, of course, that was postponed. So I sit here at home, like most people in the world, wondering what to do during a pandemic."
The video started as a simple idea based on a simple question, Cook offers. "I thought I'd use this time to record a new version of 'Tempest' and see if it would sound different all these years later. "I wanted to see, have I changed as a musician? Or as a producer?"
For Cook, the similarities from his perspective were a welcomed surprise.
"Oddly enough, the process seemed familiar…" he says. "The original was also created with me, alone at my house, playing all the instruments. 25 years ago, I couldn't afford to hire musicians. This time, I'm alone because of social distancing."
While the lion's share of "Tempest" circa-2020 is Cook and Cook alone, he's quick to give credit to some important helping hands. "Luckily, my friend Marito Marques has a beautiful studio in his home, and so he was able to add some fantastic timbales to the track," Cook says. "It's amazing how much life one extra person can add to a song.
"For the filming, I had the help of my 12 year-old daughter," he adds. "She wisely wishes to remain anonymous, so I didn't include her name in the credits, but I wanted to acknowledge her great camera work. I'm incredibly proud of her!"
As for a message to his fans, many of whom share his disappointment they won't catch this year's 25 date cross-country Tempest 25 Tour, Cook sends appreciation and well-wishes to all.
"At the time, I had no idea it would change my life," Cook says of "Tempest" and its initial release.
"Twenty five years ago, if you had asked me what I wanted to do with my life, I would have told you I was happy in my solitude," Cook reflects, a notion especially poignant considering current times. "I didn't want to be in the public eye, but I was wrong.
"Before Tempest, I'd never seen the rest of Canada.I never dreamed I would one day see Asia, let alone tour it. My fans have lifted me up in so many ways, and have given me the freedom to follow my muse and chase my dreams. They opened the world to me.
"Without my fans, none of this would have happened. Words are not enough to thank all the people who have been with me on this crazy, beautiful journey these last 25 years.
"I hope you enjoy this," says Cook. "It was a lot of fun to make!
"Be well, stay safe! Thank you, all!"
Check 'Tempest' here
https://www.youtube.com/watch?v=YHR5Bdh28PU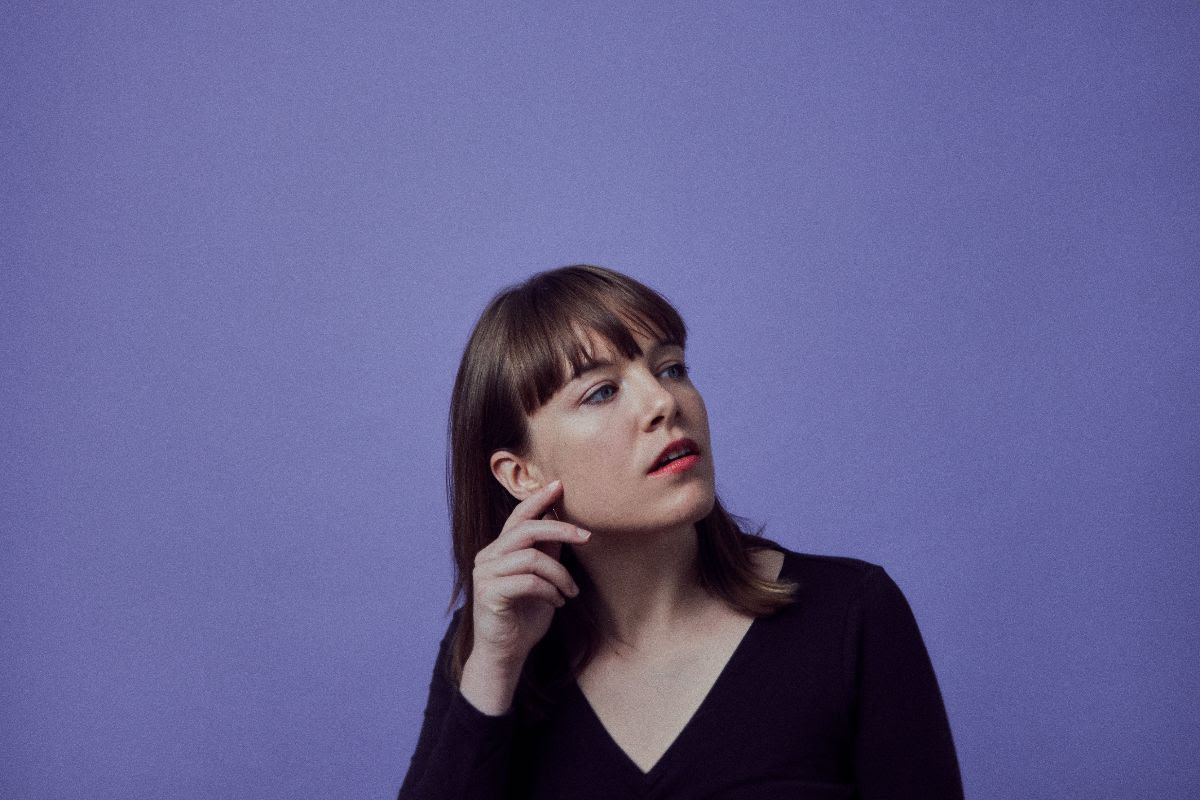 From Montreal, the home of QuirkPop, indie singer-songwriter Emily Rockarts shares her debut album Little Flower (Independent). Poised, polished, poppy, and endearing; it's hard to believe it's a debut. Little Flower features 9 original songs, penned by Rockarts (with the help of Dan Rougeau on "Without You"), and bursting with sonic Easter eggs. The debut effort includes "Stay" - a fun single complemented with a colourful BrittPaperScissors video. The new album has garnered buzz from likes of Indie88, Stingray "Canadian Indie" channel, SiriusXM's "Ones To Watch", CBC Music, CBC Radio One, Spotify's "Folk & Friends", Exclaim, Canadian Beats, etc.
See 'Stay' here
https://www.youtube.com/watch?v=Mg6TTGXnLVg
Rockarts, a self-confessed extroverted introvert, is a cool and comfortable, sharp-eyed observer much like the wallflower in Little Flower's lilting title track. Taken as a whole, Little Flower is about personal growth and empowerment and not being afraid to take up space as a person and as a woman. This is possibly best expressed on cathartic "Stranger," the rockiest song on the album. "This song was very therapeutic to write," Rockarts says. "Every single woman I know has had an experience where she's been made to feel uncomfortable and unsafe while going about her daily life. I think our society is slowly inching along and improving, but we have a long way to go. I wanted to write this song to hold people accountable."
Her songs explore interpersonal relationships: expressing heartbreak, love, loss, and being in the moment. "Margaret" is a classic character song meditating on why some people can't commit; while "Golden Hour" is a reflection on the heartbreak that Alzheimer's and Dementia has on a relationship between two lifelong partners, remembering the time they had together before the memory fades. Other songs, like "Vistas," paint vast lyrical landscapes, contextualizing human perspectives.
Produced by Brooklyn-based, Montreal-bred Franky Rousseau, Rockarts was joined by bandmates Dan Rougeau on guitar, Soren Nissen on bass, and Ian Wright on drums. The album features guest performances by Brooklyn-based composer and pianist Dominic Mekky, who played piano and contributed sound design to the album, as well as arrangements for "Margaret" and "Golden Hour," while Matt Rousseau (Franky's brother) played synthesizer on "Vistas." Multi-instrumentalist Levon Henry's clarinet and sax take the breezy "Right Now" into Andy Shauf territory.
Fave tracks here are Get It All Back, Stranger, Stay and Golden Hour.
Emily Rockarts On Tour
Friday, October 16, 2020 - Cambridge, ON - Four Fathers Brewing Co.
Saturday, November 7, 2020 - North Bay, ON - House Concert
Sunday, November 8, 2020 - Uxbridge, ON - Second Wedge Brewing Co.
Thursday, November 12, 2020 - Kingston, ON - The Mansion
Friday, November 13, 2020 - Wakefield, QC - The Blacksheep Inn
Saturday, November 14, 2020 - Montreal, QC - TBA
Sunday, November 15, 2020 - Belleville, ON - House Concert
Thursday, November 19, 2020 - Guelph, ON - Silence
Friday, November 20, 2020 - Toronto, ON – Burdock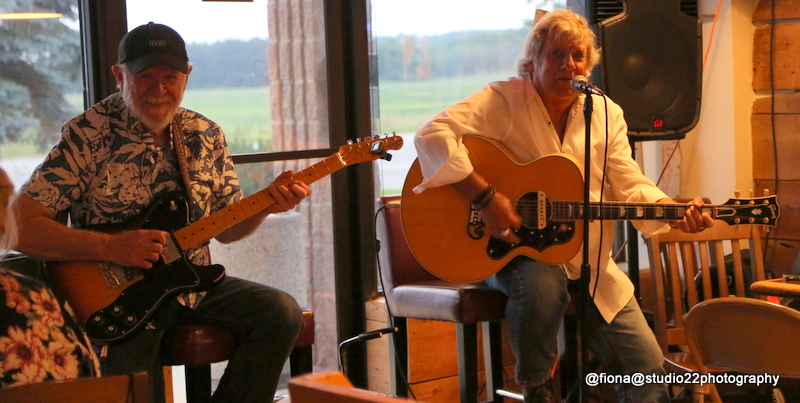 BITS'N'PIECES…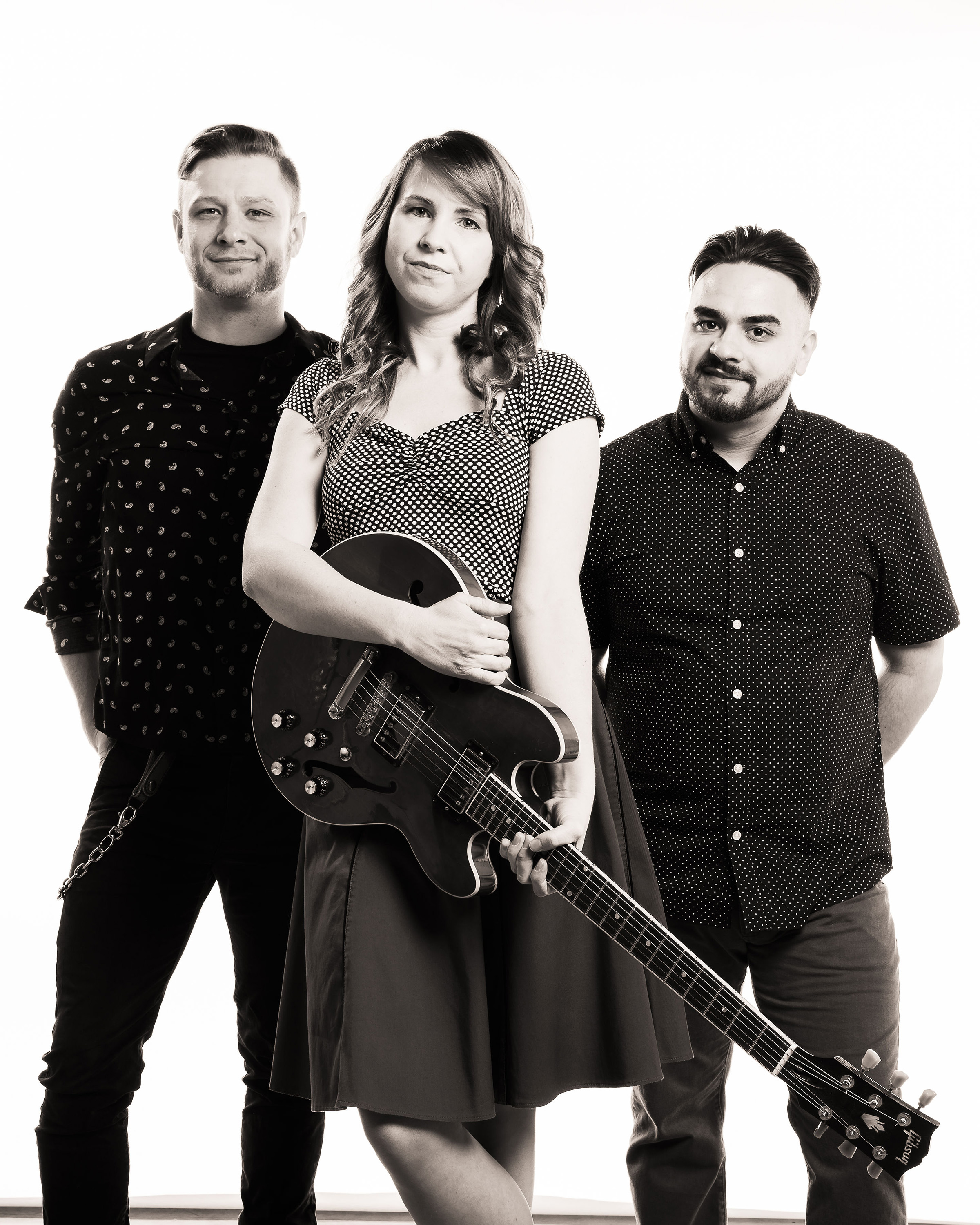 Out today on worldwide release and available from the usual stream bandits, country storyteller Don Graham's latest, You Can Count on Me. It arrives via an unexpected TexMex twang to the galloping guitars, with links to those on Ghost Riders in The Sky, and Graham singing and picking in tandem with vintage Montreal rock musician Bill Hill. The result is a warm like bear hug sound that totally complements lyrics which are emotional and uplifting without being maudlin. Thinking when the Car Ad folks tire of 'Lean On Me,'then 'You Can Count On Me,' with all the right parts, is next up to bat. Even has a nod to Toy Story in there. All that's lacking is the right ears to hear.
Check 'You Can Count on Me' here.
 https://www.youtube.com/watch?v=fAplU7_0Gj4
Much thanks to Kim Doolittle who, with superb timing, phoned in an impromptu house concert of perfect dinner music just as we were sitting down Sunday.
Of special interest, a gripping new ballad 'I Call Your Name' and an au courant and amusing self-isolating plea, working with the main lick off 'Follow Your Daughter Home'. Titled 'Stay The Blazes Home,' t'was Kim on voice and acoustic, just killing it. There was some talk as to how it might be with a band. Next thing I hear,there's an electric version with a swamprock sound pimped out with scintillating guitar runs from Emily Burgess,The Emburys be percolating and Kimbo in sweet voiced form with a touch of Bette Midleresque sass. That was then and now there's a video that truly represents.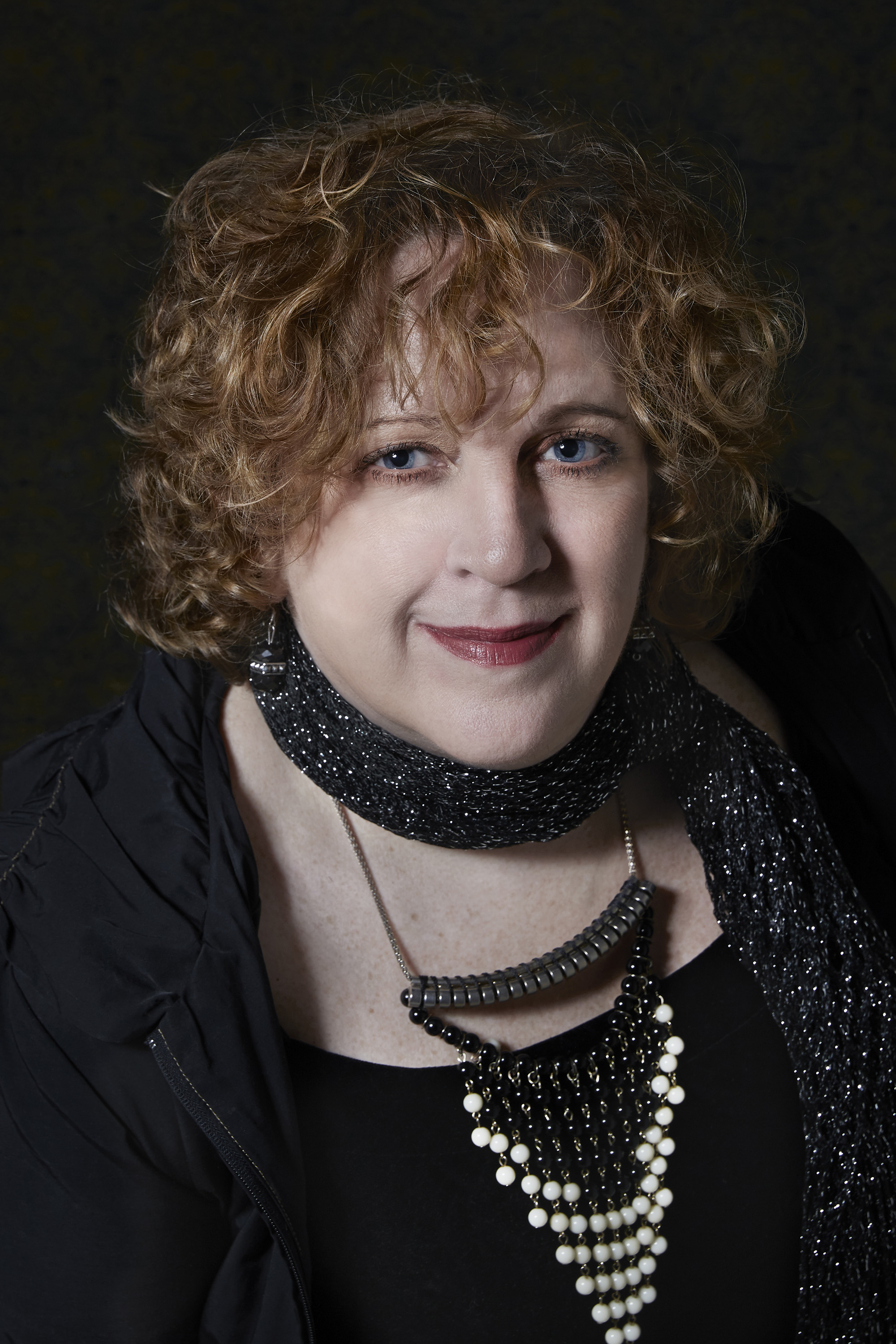 Let's let the lady tell how it came together apart.
"The video was done by Dawson McManus.
"Emily Burgess and The Emburys won the Best New Group at the 2019 Toronto Blues Awards. Emily and Marcus also play with the Weber Brothers.
"Prior to Covid, we were playing all over the damn place. Like all of us now, we are waiting to see what is happening, which none of us know right now.
"This came about when Premier Stephen McNeil coined the phrase "Stay the Blazes Home" during a press conference in Nova Scotia regarding social distancing. I used to share the bus and went to school with him back in the day.
"My high school friend Joan Nadine Mackintosh got a hold of me and had the idea of a song being written to the tune of Follow Your Daughter Home. She sent me a couple of lines and I added a bunch of lines and between the two, the lyrics were written. So I credited she and I for the lyrics.
"I then approached Dawson about the Embury's doing a video with me and now as you see it is done and the rest is history. He did a great job and so did they. Amazing that you can film your part and be far apart literally, welcome to the new normal.
"Being a native Nova Scotian, I had to wear that tartan bustier! "
Buckle up, here we go!
Revel in all the new music spawning on FB and YT.
Support your local food bank.
Hope you're able to do both.