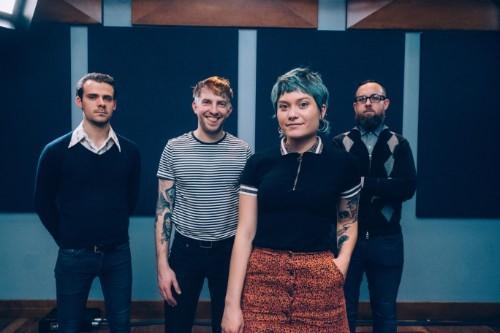 Fri May 15, 2020
This week's spotlight: Bluffs Food Bank  33 East Road, Toronto.
Thursdays 1:00 p.m. to 3:00 p.m. and 6:00 p.m. to 7:00 p.m., by appointment, the Bluffs Food Bank is open to give groceries to those who need help.  Sandwiches, hot soup, coffee & tea are available. Drop off grocery or boutique donations on "Welcome Wednesdays" 9 a.m.-12 p.m. Please help Scarborough's most enduring food bank.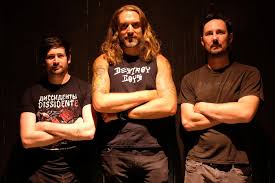 Come June, California indie label, Bad Time Records, will be releasing a unique split 7-inch. The release pairs Philadelphia's soul-ska outfit, Catbite with East Bay's newest ska-punk trio Omnigone- featuring members of the beloved late 90's ska-core band Link 80. Catbite and Omnigone released their debut albums on Bad Time Records last year and quickly developed a fond appreciation of each other's music. To celebrate their new found e-friendship, both bands decided to cover one another and put their personal touch on it. Additionally, Catbiterecorded a cover of the classic Clash tune "White Riot" while Omnigone did an updated version of Link 80's "Nothing New."   You can stream Catbite's take on "White Riot" right now at The Key.
"We had just learned a bunch of two-tone ska songs and a couple Clash songs for a local London Calling Anniversary show. So I said, fuck it let's record the punkest, least ska song we know right now for this. Thus White Riot." - Tim Hildebrand (Catbite).
Catbite is Brittany, Tim, Ben&Chris. Blending ska with 50's rock, soul & punk, their sound is simultaneously classic & forward-thinking. It's music for the next generation of punks. Their debut self-titled release on Bad Time Records has been getting good word within the music community, often rated as a solid example of skadone right.
For the split 7-inch check Bad Time Records.
Check 'White Riot'
Multi-award winningGold and Platinum-selling Canadian, Grande Dame of the Guitar' Liona Boyd is "Sending Love In The Time Of Corona"viaa new single available now.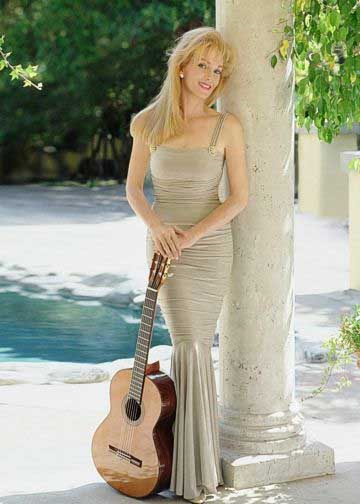 Proceeds from the song's release will be directed to the Unison Benevolent Fund to help support musicians and industry professionals with counselling and emergency economic relief.
"While bicycling early one morning near my winter house in Palm Beach, Florida, I was anxiously thinking about my friends, family and fans scattered around the world and how we are all having to cope with rapidly changing times due to the COVID-19 pandemic," Boyd shares of the song and its heartfelt inspiration. "I began to hum the melody and lyrics to a little song, which would become 'Sending Love In The Time Of Corona.'
"I first posted a simple version of the song on YouTube using my computer's camera. After seeing all the comments fans had kindly posted, I decided to make a more developed version and worked remotely with Andrew Dolson and my producer, Peter Bond, in Canada.
"Wanting to help raise money for the Unison Benevolent Fund, I conceived this song to bring a message of hope and appreciation to those affected, and to those helping others."
A 2019 recipient of the Lifetime Achievement Award from the National GUITAR Museum, Boyd's illustrious 40+ year career continues to enthrall millions with her romantic take on classical, folk and world music.
The author of two books, No Remedy for Love and In My Own Key, Boyd is a dedicated philanthropist and activist for a lengthy selection of charities close to her heart.
"Sending Love In The Time Of Corona" is available now.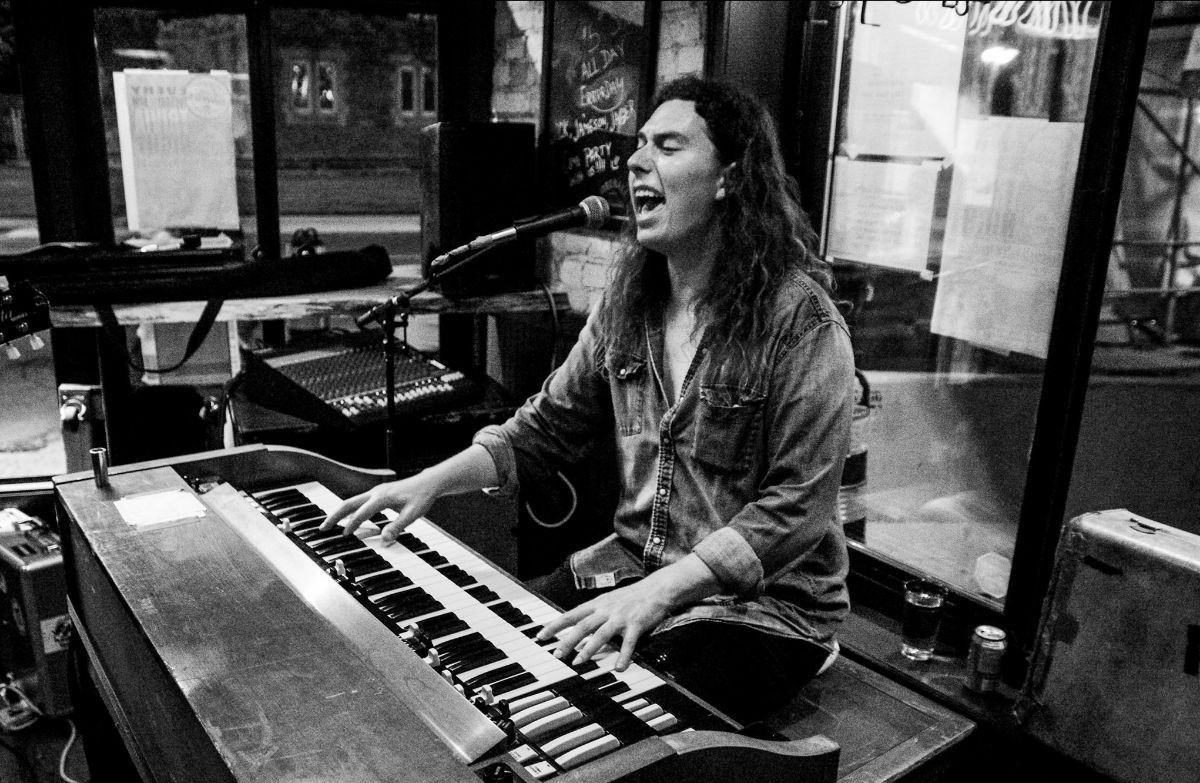 Music, like nature abhors a vacuum. Into the one left by the stepping away of blue eyed soulster and piano man Remy Shand comes Matt Weidinger.
Current album Breakage dropped May 1 on Bandcamp, with a full release on all digital platforms shortly thereafter.
Essentially recorded live over the span of three days at Toronto's Union Sound, the eight original songs — plus an inventive cover of Led Zeppelin's "Going To California" — on Breakage pare everything down to the core essentials: Weidingeron Hammond organ, electric piano and guitar, accompanied by his longtime rhythm section of bassist Mark McIntyre and drummer Ben Rollo. It puts the focus on Weidinger's one-of-a-kind voice, which, like his idols Van Morrison, Joe Cocker and Steve Winwood is well steeped in classic blues and R&B. Mama, the boy can sing and play - be both beguiling and intense in a way that brings to mind fellow Toronto blues artist Jenie Thai.
During his formative years, Weidinger found a home within the thriving blues scene in Kitchener-Waterloo, playing regular club gigs with its leading practitioners while still in high school. He later graduated to playing the area's upscale jazz venues, and his Christmas show has become a popular annual tradition for the past six years. Recently, he joined forces with 12-piece band MatchedashParish whose debut album Saturday Night earned them a 2020 Maple Blues Awards nomination for New Artist of the Year.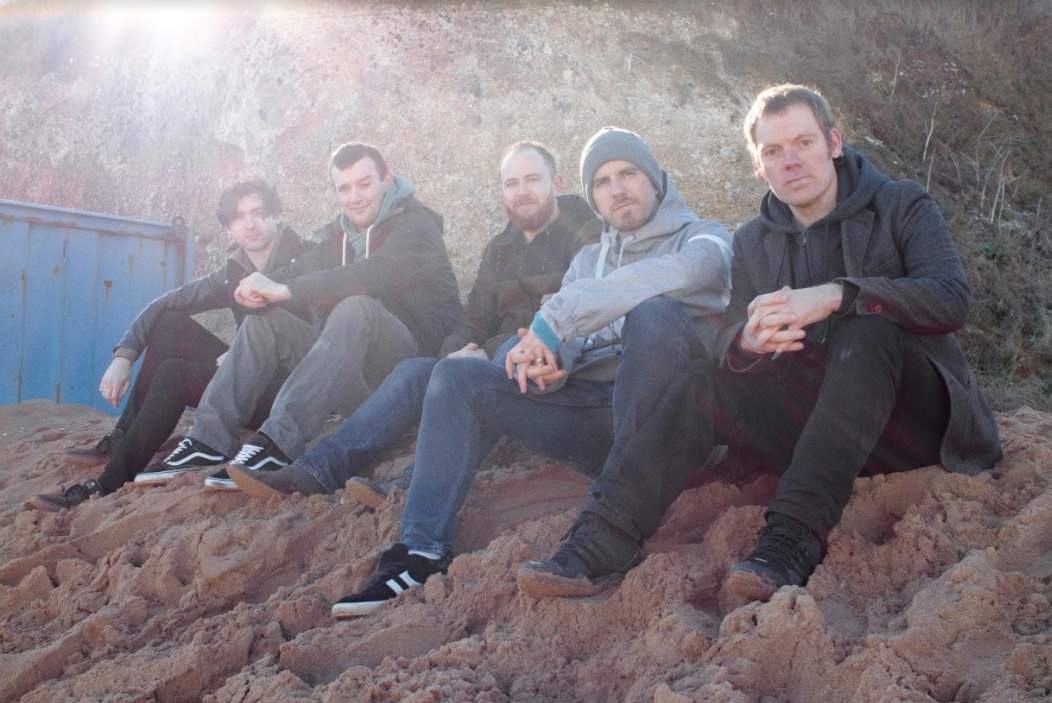 Wouldn't expect a South London Ska/Punk band to have to go to the US to get a deal but here we are. Raucous quintet Call Me Malcolm has signed with LA-based label Wiretap Records, to unleash their new full-length album "Me, Myself andSomething Else" - Friday,May 15th.
The announcement follows the release of the band's two recent singles and music videos from the album, "Wake Up, The Monster Said" and "What You Burn", both of which you can watch below.
The band says, "We're ecstatic to be welcomed into the Wiretap Records family for the release of 'Me, Myself and Something Else.' After two years of love and devotion to a record, it's incredible to be working with a label who shares not only the same passion for the music that we make but also about creating a supportive global scene."
'Me, Myself and Something Else' will be available on all digital services starting May 15. 12" vinyl copies of the record are also now available pre-order at www.wiretaprecords.com
Originally from Kent, Call Me Malcolm deals in a blend of hard punk, crunchy skaand three-part harmonies. Yes, harmonies.  They were originally inspired by the US third wave leaders of the late 90s. Since then, Call Me Malcolm has evolved a harder, sharper edge, creating a unique sound which is getting heard around the world.
April 2018, Malcolm released 'I Was Broken When You Got Here', an album telling the story of the band's struggles with mental health, to critical acclaim. Recorded with Oz Craggsat Hidden Track Studios, the release showcased the band's layered, intricate songwriting.
Following last year's success at Punk Rock Holiday, a capacity after show party at Boomtown and the main stage at Rebellion Festival, they embarked on a UK tour with US legends The Slackers.
May 2020 sees the release of their new album 'Me, Myself and Something Else', a record looking more outwardly at the struggle we face with mental health in the outside world.
"Wake Up, The Monster Said"
"What You Burn"
It's been almost four years since Martha Wainwright released her critically acclaimed album Goodnight City,so it's great to hear "Wolves", a track recorded during the Goodnight City sessions but one that didn't quite fit the final album sequence. It's a fave of Wainwright's, not just for its sweeping, layered beauty but because it also featured her brother Rufus. Not wanting to keep it under wraps any longer, Martha shared "Wolves" with fans. It's beautiful and spooky, kinda like hearing wolves howl.
Check it here 
Most recently Martha treated fellow quarantined friends and neighbours in her Montreal neighbourhood with several balcony sing-alongs, organized by POP Montreal and her Mile End café and music venue, Ursa.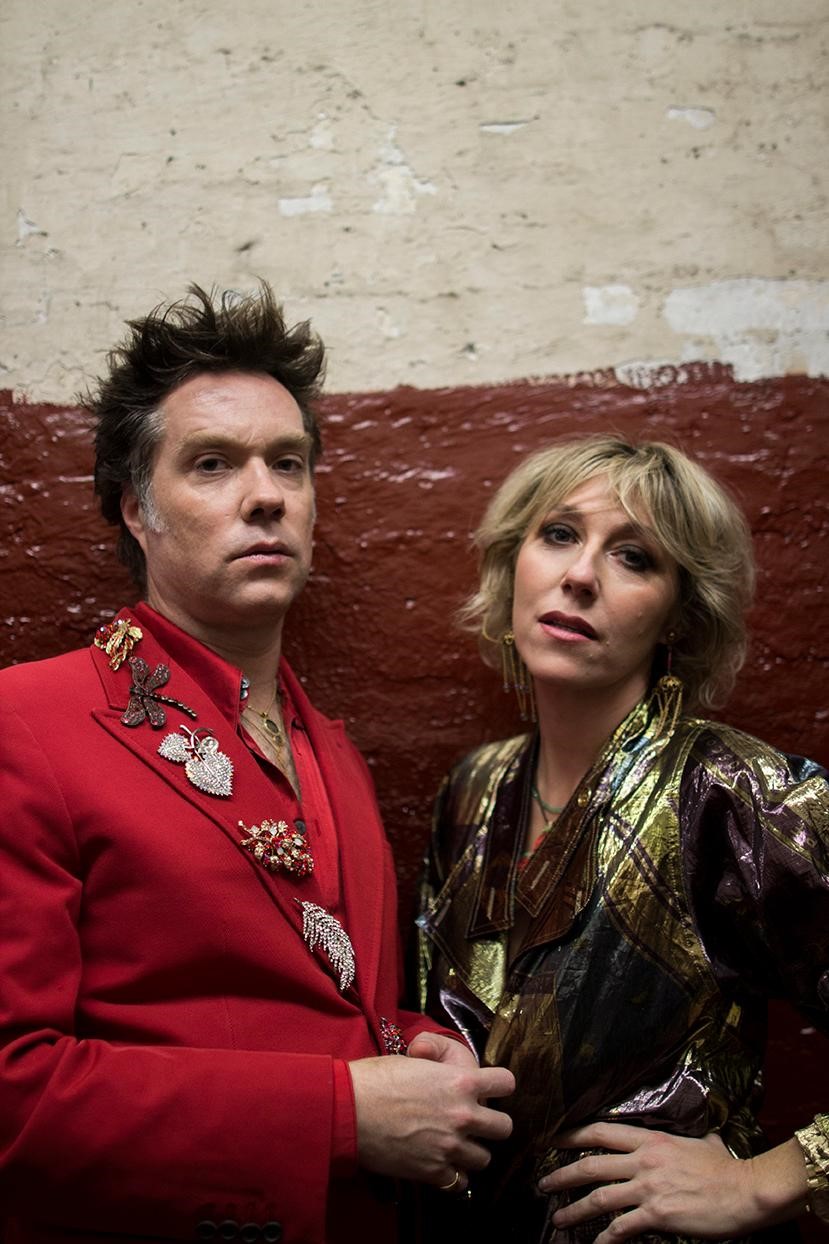 Goodnight City' received notable praise from the likes of Exclaim, NPR, and The Guardian.  The songs were written by Martha while several were written by or with her friends and other great songwriters such as Beth Orton, Glen Hansard, her brother Rufus Wainwright, Michael Ondaatje, and Merrill Garbus of tUnE-yArDs. Recorded in her hometown of Montreal, Goodnight City was produced by Thomas Bartlett (Sufjan Stevens, Glen Hansard) and Brad Albetta (Angus and Julia Stone, Teddy Thompson) to create a poignant album covering a dynamic spectrum in a fluid and cohesive manner.
Here's how things are with the Unison Benevolent Fund.
The impact of COVID-19 has been equal parts swift and devastating. As venues, tours, and festivals shut down indefinitely in response to necessary public health measures to flatten the curve, musicians and music industry workers who rely on live gigs for revenue are among the hardest hit sectors during this pandemic.
Over the last six weeks, since our new reality took effect, the Unison office has recorded a +3,500% increase in requests for financial assistance and counselling services, and that number only continues to grow. To further put this number into perspective, in a few short weeks, Unison has doubled the number of people helped by our programs since we first launched nine years ago. 
This #GivingTuesdayNow, we are proud to announce our new text-to-donate campaign that will allow us to continue to provide direct aid for music industry workers and their families during this public health crisis.
If you are able, please text UNISON to 45678 or visit unisonfund.ca to make a contribution today, and have your gift matched by Spotify.
#GivingTuesdayNow is a global day of generosity and unity, a day to come together and give back in response to the unprecedented need caused by COVID-19, no matter who or where we are.
On behalf of the Board of Directors and Staff at Unison Benevolent Fund, we would like to take this opportunity to thank our valued company partners that have, and continue to amplify our reach by raising funds for our COVID-19 Relief Program, ensuring we can provide support to as many music industry workers and their families as possible during this critical time.
Special thanks go out to A Dollar A Day Foundation, Almighty Voices, Bell Media, CAMH, Canadian Musician, CCMA Foundation, CIMA, City of Toronto, CMRRA, Durham Radio Inc.,  ET Canada/Corus, Fit On Tour, FYI Music, Homebody Music Festival, iHeartRadio, Invictus Entertainment, Jazz FM, Mariposa Folk Foundation, Morning Buzz Coffee, Music Canada, NAC, Red Rover Entertainment, scrunched xo, Seven Strait, Side Door, Sony Music Canada, TD Canada Trust, True North Records, Universal Music Canada, Warner Music Canada, weare1world.net and many, many countless others.
We would also like to thank all of the artists who have participated in fundraising live-streams for, or otherwise contributed to the fundraising efforts of Unison Benevolent Fund. You make us proud to do what we do!
Your contribution makes a real difference in the lives of thousands of music-makers and industry professionals across the country.
Donate Now Music lovers helping music-makers.
Unison Benevolent Fund is a non-profit, registered charity that provides counselling and emergency relief services to the Canadian music community. We are here to help professional music makers in times of hardship, illness or economic difficulties. Unison Benevolent Fund is an assistance program – created and administered for the music community, by the music community – designed to provide discreet relief to music industry professionals in times of crisis through financial assistance and counselling and health solutions.
Let's go strollin' with Montreal 8-piece collective Busty and the Bass. They're sharing new single "Kids" along with a mini documentary highlighting the collective's commitment to music education. The band, who met in the jazz program at Montreal's McGill University, are advocates for strong musical and cultural education in schools. While on tour they make a point of stopping at schools in each market to conduct music workshops and assemblies with students ranging from elementary to high school age.
Check 'Kids' here.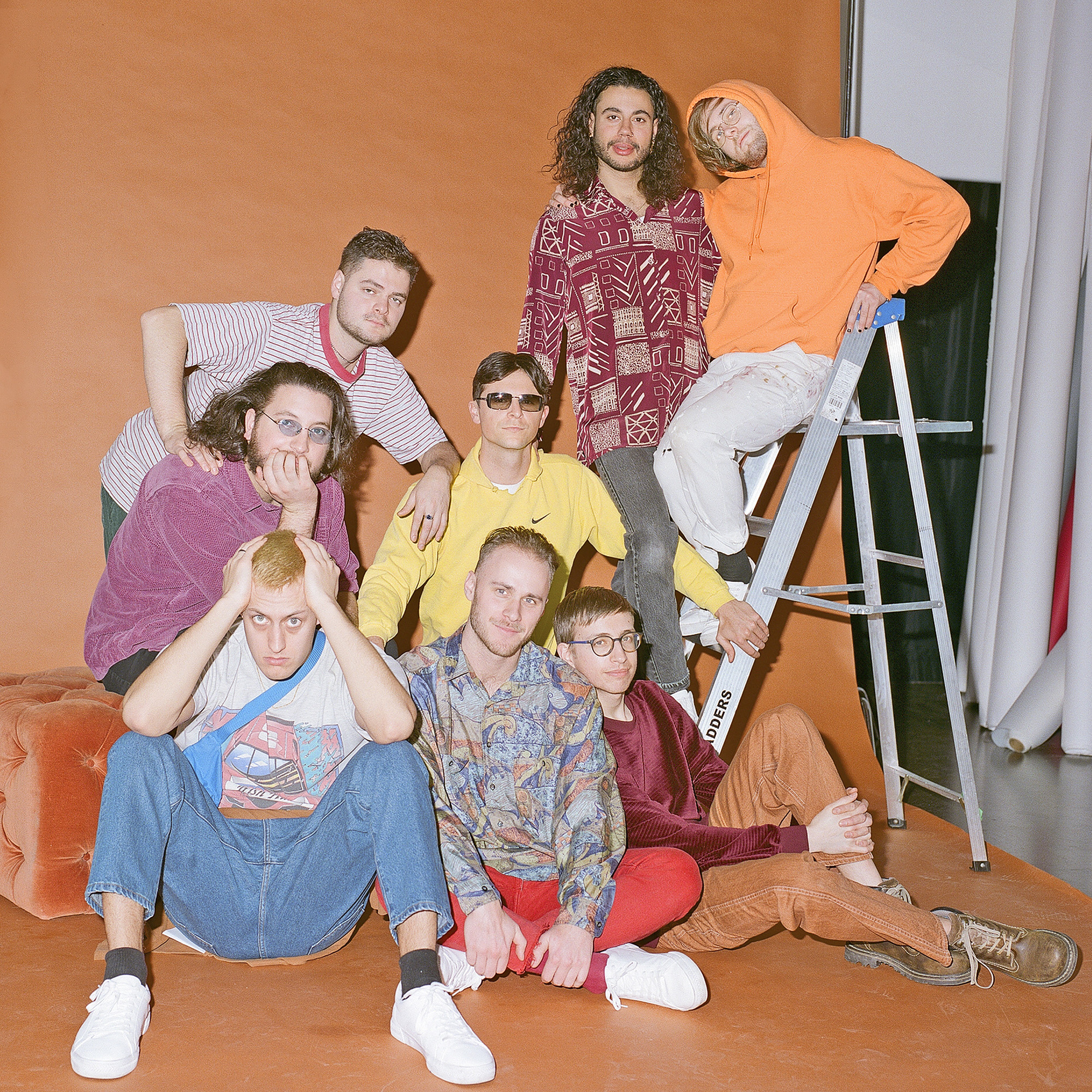 Busty and the Bass have officially signed to indie record label, Arts & Crafts, home to Broken Social Scene, Andy Shauf, Liza Anne, and more. Since signing they have released three tracks, "Clouds", "Summer", and the hilarious "Baggy Eyed Dopeman (ft. George Clinton)", produced by Neal Pogue, who has recently worked on numerous iterations of modern funk and jazz
The octet, Nick Ferraro [vocals, alto sax], Evan Crofton a.k.a. Alistair Blu [vocals, keys, synths], Scott Bevins [trumpet], Chris Vincent [trombone], Louis Stein [guitar], Milo Johnson [bass], Eric Haynes [keys, piano], and Julian Trivers [drums]—score nostalgic lyrical ruminations with a soundscape of simmering soul, fiery funk, spirited rock, hypnotic hip-hop, and artful R&B.
The multinational band met during their first week as students in the jazz program at McGill University back in 2011. Beginning as an instrumental act, they capitalized on any and every gig they could, taking $100 for a three-hour set or exchanging tunes for wine and hors d'oeuvres at a cocktail party. They went on to drop a pair of EPs—GLAM [2015] and LIFT [2016]—before unveiling 2017's full-length debut, Uncommon Good. In addition to packing houses on headline tours, they graced the stages of international festivals such as Made in America, Osheaga, Pinkpop, Montreal International Jazz Festival, The Great Escape, Ottawa Bluesfest, and Rifflandia, playing alongside the likes of Radiohead, Anderson Paak, and Lana Del Rey.
This is Buy a CD Weekend in Canada. Make it fun. Do some listening around and when you come to an album you like from an artist you've never heard before, buy it.
OK, I made that up, but if you can afford it, why not try it?
Best way to get some physical exercise is to get out, do some food shopping and deliver it to your nearest food bank. The workers are properly dressed for the occasion and there is curbside acceptance.
Take care of each other.