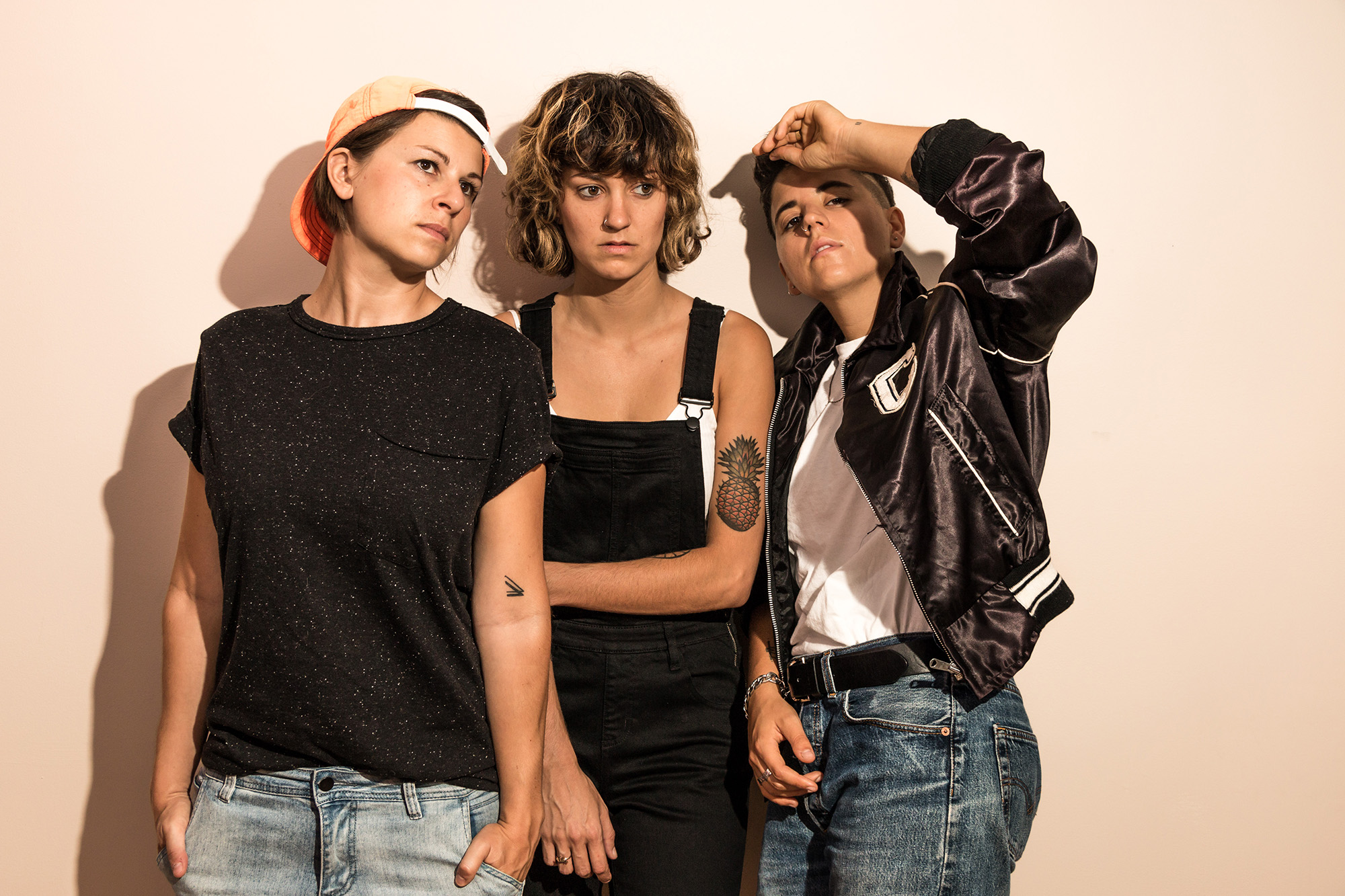 Fri Nov 03, 2017
Recently in Toronto, Montreal's Caveboy blew the roof off at the Allan Slaight JUNO Master Class Showcase - demonstrating their innate power to command a crowd with their live performance. Sneak previewing their brand new track, New Touch - OUT TODAY, the trio had the audience grooving from the first beat of this tasty jam.
Since the release of their recent single, Raconteur, Caveboy have played a SOLD OUT hometown show, joined forces with Ria Mae and Scott Helman on their Scott VS Ria tour, and were crowned one of three winners of the Allan Slaight JUNO Master Class. The new single is available now on iTunes and Spotify. Stay tuned for more from Caveboy atwww.caveboymusic.com. The band shared this about the track: "New Touch" is one of our favourite new songs. We remember getting really excited while writing this one; it felt like we were onto something really special, bridging the gap between alternative and synth-pop. We centered everything around this dark overdrive side-chain bass line, and the simple hooky drum beat followed pretty organically after that. As for the chorus, the line 'How far should we go?' just kind of came out, and it stuck. It's about that fear and excitement of the unknown. The unanswerable questions about the future really pushed the melodies of this song. Jumping back into the producers' chair for the second time, the trio captured the track while in Ireland at Grouse Lodge Studios (as part of their Grand Prize for the Recording Festival 2017). Upon returning to Canada they handed over the audio files to Joseph Donovan (The Dears, Sam Roberts) to fine tune the track in the final mixing stages and Harris Newman (Wolf Parade, A Silver Mt Zion, Vic Chesnutt) for mastering. Feast your eyes and ears on a new tune from one of CBCMusic.ca's lauded "Montreal Emerging Acts To Watch".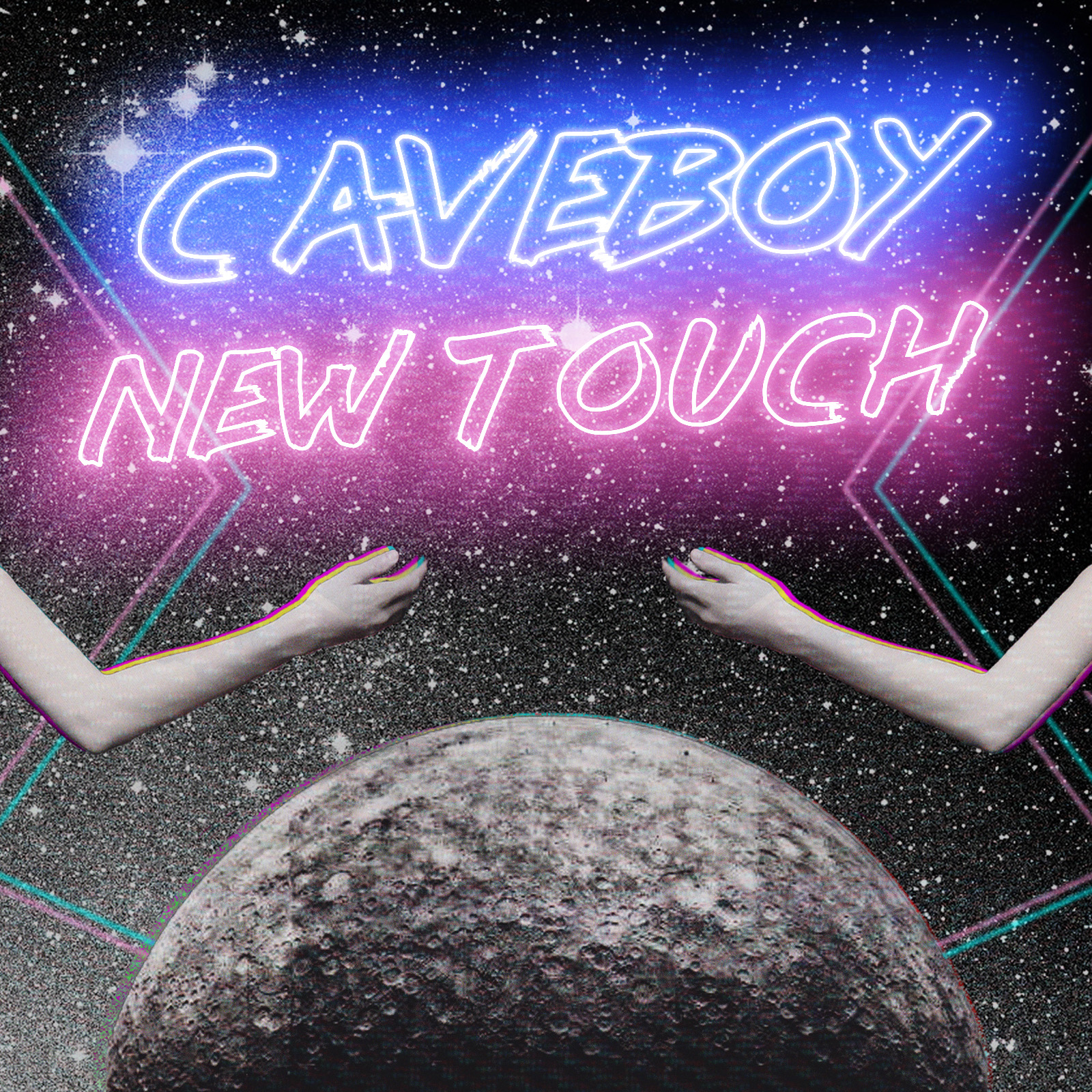 With a fresh perspective on indie dream pop, Caveboy roots themselves in the primal and builds to multilayered experiences. Influenced by similar childhood identities, Caveboy is the culmination of the shared life experiences of its three members Michelle Bensimon (lead vocals, guitar, synth), Isabelle Banos (synth, bass, backing vocals) and Lana Cooney (drums, backing vocals).
The band recently shared the stage on the Ria Mae & Scott Helman tour, won the Allan Slaight JUNO Master Class 2018, included as one of CBCMusic's Montreal Emerging Acts To Watch, placed 1st in the Recording Festival 2017 (prize included 2 weeks recording at Grouse Lodge Studios in Ireland), and worked with Grammy-winning engineer Cameron Craig (Adele, Annie Lennox).
Their debut EP, released in October 2015, immediately began charting on Canadian college radio and broke the top national 25 on Earshot. Their music has been featured in FX Series "You're The Worst", SYFY's "Killjoys", MTV's "Awkward" and Netflix's "Orange is the New Black".
The band has opened for touring artists such as Dear Rouge, Operators, Keys N Krates, Neon Dreams, Young Galaxy; and electrified audiences with showcases at Pop Montreal, CMJ, SXSW, and CMW. Caveboy has made waves with festival performances including Glowfair, Sound of Music, Hillside, Pride Toronto, Osheaga, and Rifflandia.