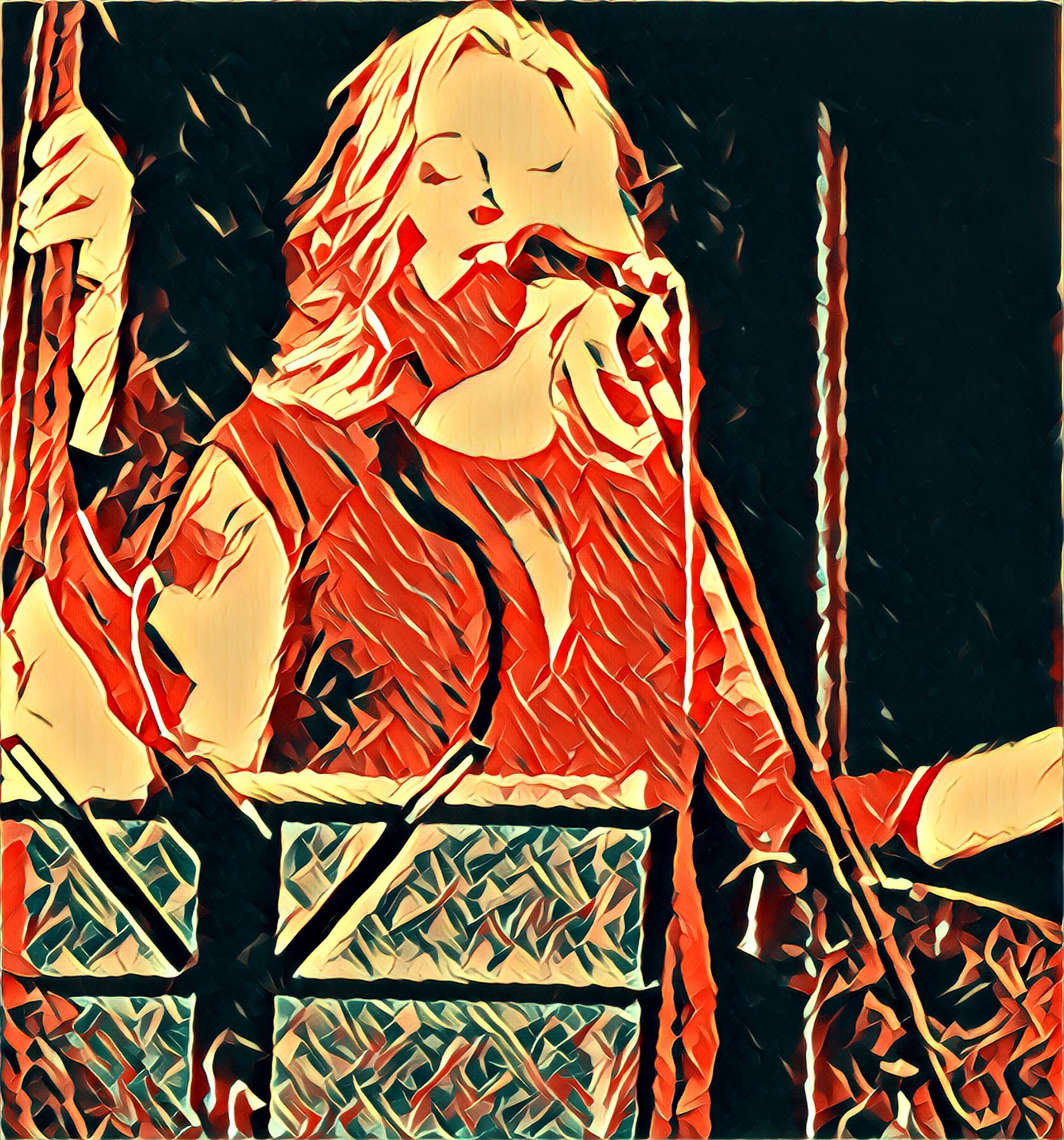 Fri May 26, 2017
The chestnut haired jazz singer finished Kitty White's "So Many Beautiful Men" with a knowing grin and a vocal swagger and as the place erupted in applause murmured, "Story of my life in my younger days. Now I'm focused on my big bad handsome man," beaming at the lucky gent in a scrum of well wishers as she launched into Imelda Mays "Big Bad Handsome Man."
So yeah, Linda Carone is a damn fine singer but she also brings da show. Abetted by a stellar crew of George Koller ( upright bass) Johnny Johnson (saxes, bass clarinet) Michael Shand ( piano) and Mark Kelso( drums), LC did that thing where she sets up a time trip by telling a little bit about the origin of a tune, applies her own vocal interpretation, then hands it over to the personna who takes it all the way home to the Thirties or so with a sense she fits the period like a kidskin glove and with nary a break in character.
On another hand, it was a lovingly curated shoutot to the huge contributions made to the blues by female artists, with Carone introducing the likes of Une Mae Carlisle (Oh I'm Evil), Lane Leighton(The Spring Don't Mean A Thing To Me) and Helen Humes ( Livin' My Life My Way) with such rapport that she surely made fans for herself as well as the artists she drew from.
Being that the occasion was the release party for Carone's debut album Black Moonlight, the set featured the album in its entirety . Not in the order in which they appear on the album but instead, on how each fits into the atmosphere of the set at that point. F'rinstance, the second set was four deep before a song from the album made an appearance and the title track didn't show until close to the end of the first. As this was the same lineup which recorded the album, they exuded confidence, switching smoothly between swing, shuffle, silky downtempo ballads and risqué r'n'b all the while wearing the big grins of a group having fun stretching out and egging each other on.
On which front the lady stepped way outside the lines for an Italian version of a Henry Mancini tune that was a hit for Michael Buble, "It Had Better Be Tonight." In Carone's version, there's more than a hint in the callout to a lover that he needs to be on game this night, which was balanced on all fronts by the gently handled though no less suggestive "Aged And Mellow."
It was an entrancing, instructive, warm, engaging and ever so slightly bawdy evening, encapsulated by Linda's wistful and sense-of-wonder take on "Under The Spell Of The Blues."
Linda Carone plays Gate 403 June 25, Imelda May plays the Danforth Music Hall June 28. The other artists mentioned no longer perform this side of the veil.