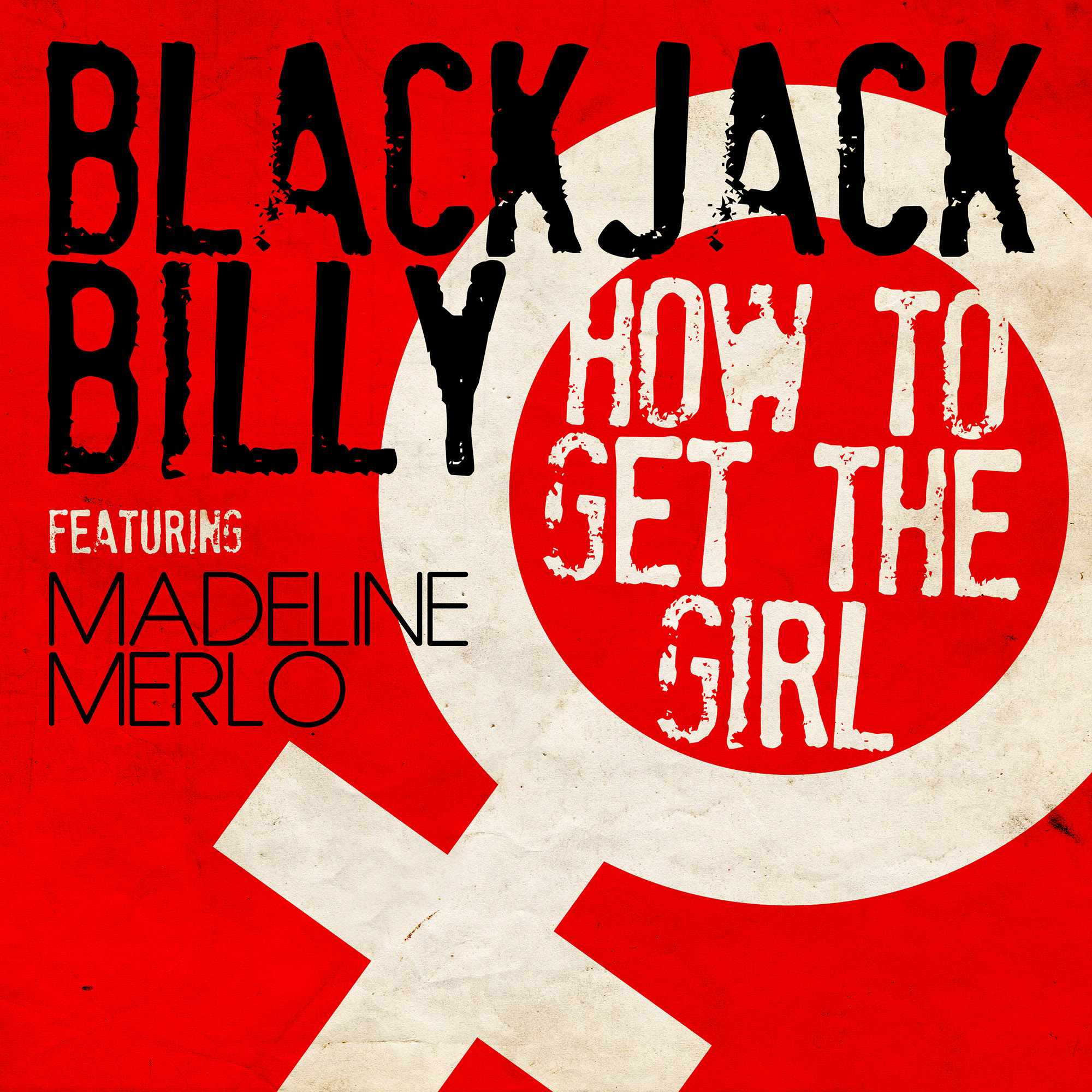 Fri Apr 28, 2017
Blackjack Billy, good-time group, known for getting the party started, has a brand new single titled "How to Get the Girl" featuring Canadian country act, Madeline Merlo. The single, set for release to Country radio May 3 and available everywhere May 5, was written by Noll Billings, Jeff Coplan and Tim Hicks. It showcases the powerful vocals of both Blackjack Billy lead vocalist Noll Billings and Merlo, while playfully breaking down the right way to 'read the signs' and win over a girl in up-tempo, high-energy, Blackjack Billy style.
Born as a result of discussing failed attempts at winning the admiration of women as Billings, Hicks and Coplan were songwriting in Nashville, Coplan notes, "it became clear that some crazy things had been done and said to try to get girls. Tim said that maybe there's actually some good advice from all our failures, and that's how 'How to Get the Girl' was born. We thought it would be great to get the female perspective on it so we immediately thought of Madeline. We are all fans of her and not just for her killer voice. She's a sweetheart and tons of fun," said Jeff Coplan.
The group garnered international attention with the independent release of their party hit "Booze Cruise", becoming an overnight success. With minimal promotion, the summertime anthem nonetheless won frequent rotation by SiriusXM's "The Highway," achieved Platinum certification in Canada, charted #1 in Australia, and became the hottest-selling iTunes song in America by any act without a label deal that year.
The Nashville-based group consists of Noll Billings (vocals), Ian Munsick (vocals, bass guitar), Jeff Coplan (electric guitar), and Brad Cummings (drums). They are hard at work recording tracks for the release of a Canadian EP expected June 2017, which "How to Get the Girl" will be part of. Canadian fans can catch Blackjack Billy on the festival circuit this summer, at Harbourfest (Kenora ON), Mussels Bad Soiree (Lewisporte NL), and Havelock Jamboree (Havelock ON).
For more visit blackjackbilly.com
For more information, please contact:
Erin Richards
E: Erin@HypePR.ca