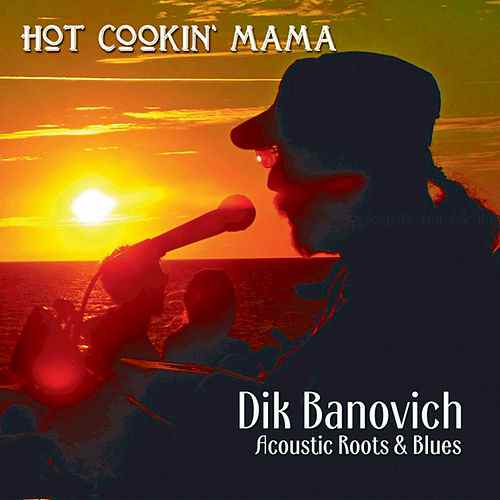 Fri Aug 31, 2018
Banovich is an interesting guy, a guitar picker and songwriter with his feet firmly planted in both blues and Americana music traditions, a wealthy combination that often produces genuine pearls when least expected.
Following on from his 2016 release 'Acoustic Roots and Blues,' Banovich here serves up a cracking dish of modern classics peppered with his own writing in the genre, while always pushed along by his punchy and often fiery fretwork. Tracks range from classic standards like 'Walkin' the Dog' and 'Walking Blues' to the folk-roots classic, 'Black is the Color' and the seldom heard 'Blues Run the Game' originally from the mostly long-forgotten and overlooked sixties US writer-picker, Jackson C Frank.
As a result, Banovich, a Scot who was partly raised in the blues hotbed of Chicago, brings a refreshingly delightful and innovative take to the blues music table with 'Hot Cookin' Mama,' a twelve-track release that rocks and ripples with sensitivity, hooks and hotspots throughout. This is an acoustic-driven album to savor, a rare thing these days, and a thing of great beauty. Buy it while you can.