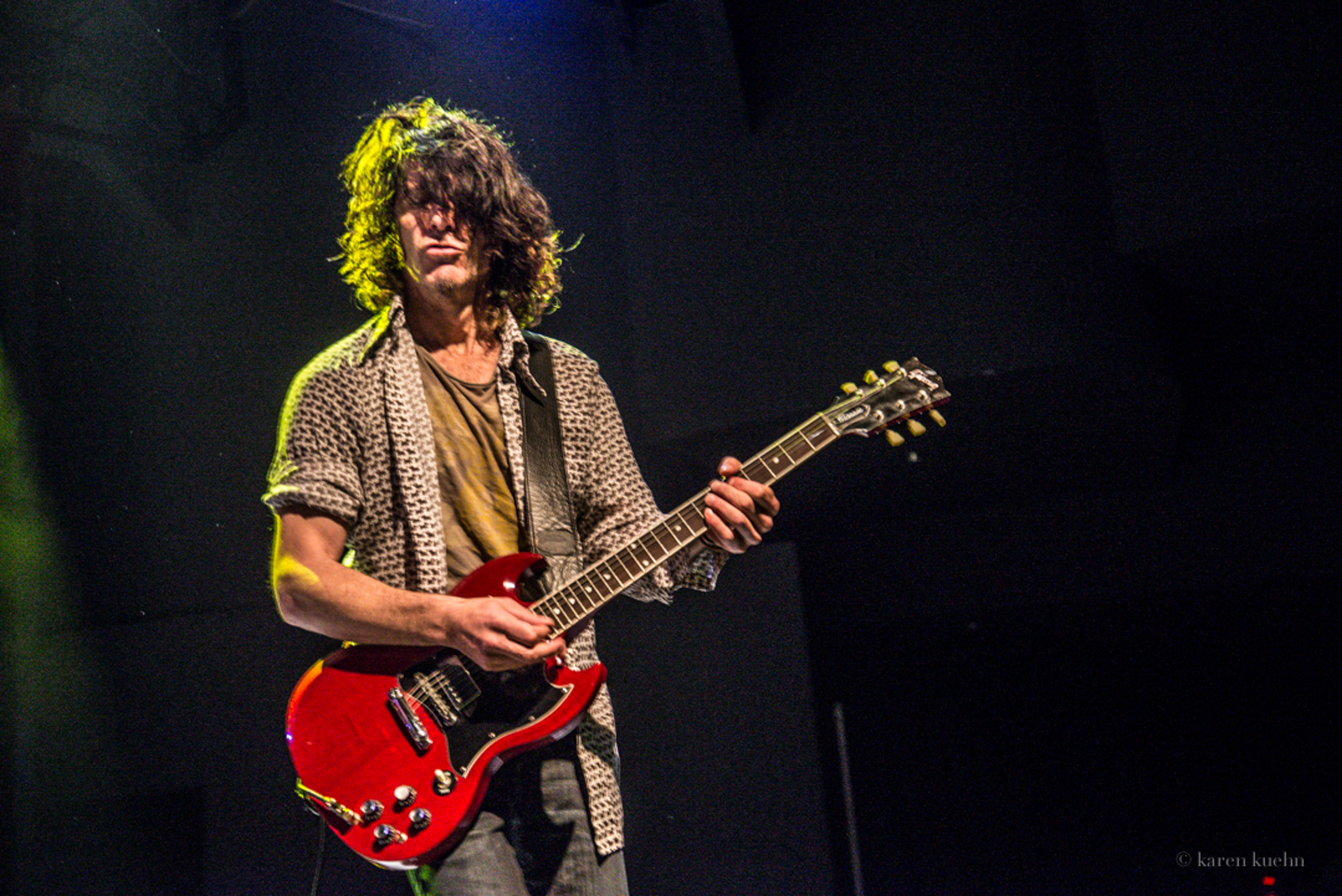 Sat Oct 19, 2019
Eric Schenkman has released his new video, the title track of his magnetic CD "Who Shot John?" – a retro/modern rock offering that grabs you from the opening riff.
You might have seen him before, on stages before thousands of fans throughout the world with the Spin Doctors. You would already know he is one of the band's not-so-secret weapons — a vital songwriter and a virtuoso guitarist who both crafted the '90s band and co-wrote all five of their Top 100 hits. He also worked with Chico Hamilton, Carly Simon, Natalie Merchant, Noel Redding, Phoebe Snow and Corky Laing, among many other notable musicians.
The title track of his latest album offering  WHO SHOT JOHN? showcases the many sides of ERIC SCHENKMAN from raw, rockin' blues to funk/soul/pop. With its elemental lineup of guitar, bass and drums, and songs that seldom stray beyond three chords it's radio-friendly and familiar enough to draw listeners in. After that, the complexities reveal themselves.
WHO SHOT JOHN? is both classic and immediate. And, as SCHENKMAN would likely admit, it's overdue.
"I've been playing the Ontario blues circuit for about a decade," he explains. "I have this long history as a guitarist in relationship to the blues up here in Canada. And I've been writing songs in a couple of different idioms. So WHO SHOT JOHN? comes from a convergence of my three worlds — vocals, guitar and songwriting. It's about my life. Where I'm at now."
Behind every track is the hum of authenticity and the natural output of who SCHENKMAN is as a musician. "When you struggle through life you end up expressing yourself about it. And that's when music happens. These songs are my expression of what is happening around me, really around all of us, right now."
That's why the project kind of launched itself, beginning in December 2017, when he went to visit Van Romaine in Newark. A bona fide groove master, Romaine plays drums with Enrique Iglesias and with the Steve Morse Band. Together they recorded the foundation for about half the songs, which resulted in WHO SHOT JOHN?
The rest of the guitar/drum basics were nailed when SCHENKMAN asked another longtime pal, North Mississippi All Stars drummer Cody Dickinson, to play electric washboard on the title track. That session led to Cody playing drums on the rest of the tracks, cut at the Checkerboard Lounge just south of Memphis.
The next step was to invite Canadian blues veteran, Shawn Kellerman who plays with Lucky Peterson, to co-produce and play bass. As the production continued in Kitchener, New York and Los Angeles, it became clear SCHENKMAN accomplished what many have tried: each track crackles with the live energy he has cultivated for the last 30+ years on stage.
The proof is in the beats, in the intimacy of those late nights on the stage and through every moment of WHO SHOT JOHN? It's even expressed in the title track, an old American colloquialism meaning "cut the bullshit, let's get real."
WHO SHOT JOHN? is infectious and is a combination of genres, with a bit of reggae and rock thrown in. The video is infectious, fun and the best part is just great music.
Watch Who Shot John? here:
https://youtu.be/PaYrd3UfguI
For more visit: ericschenkman.com/
iTunes: music.apple.com/ca/album/who-shot-john/1437672921?app=itunes&ign-mpt=uo%3D4
Amazon: amazon.com/Who-Shot-John-Eric-Schenkman/dp/B07HSLN1ZD/ref=sr_1_1?keywords=Eric+schenkman&qid=1549934389&s=gateway&sr=8-1
Spotify: open.spotify.com/artist/2uqNhcHAzAEwtupvfqFYY4?si=Ii-J8NfeQfqyf71-S03CwQ
Facebook: facebook.com/EricSchenkmanMusic/
Instagram: instagram.com/ericschenkman/