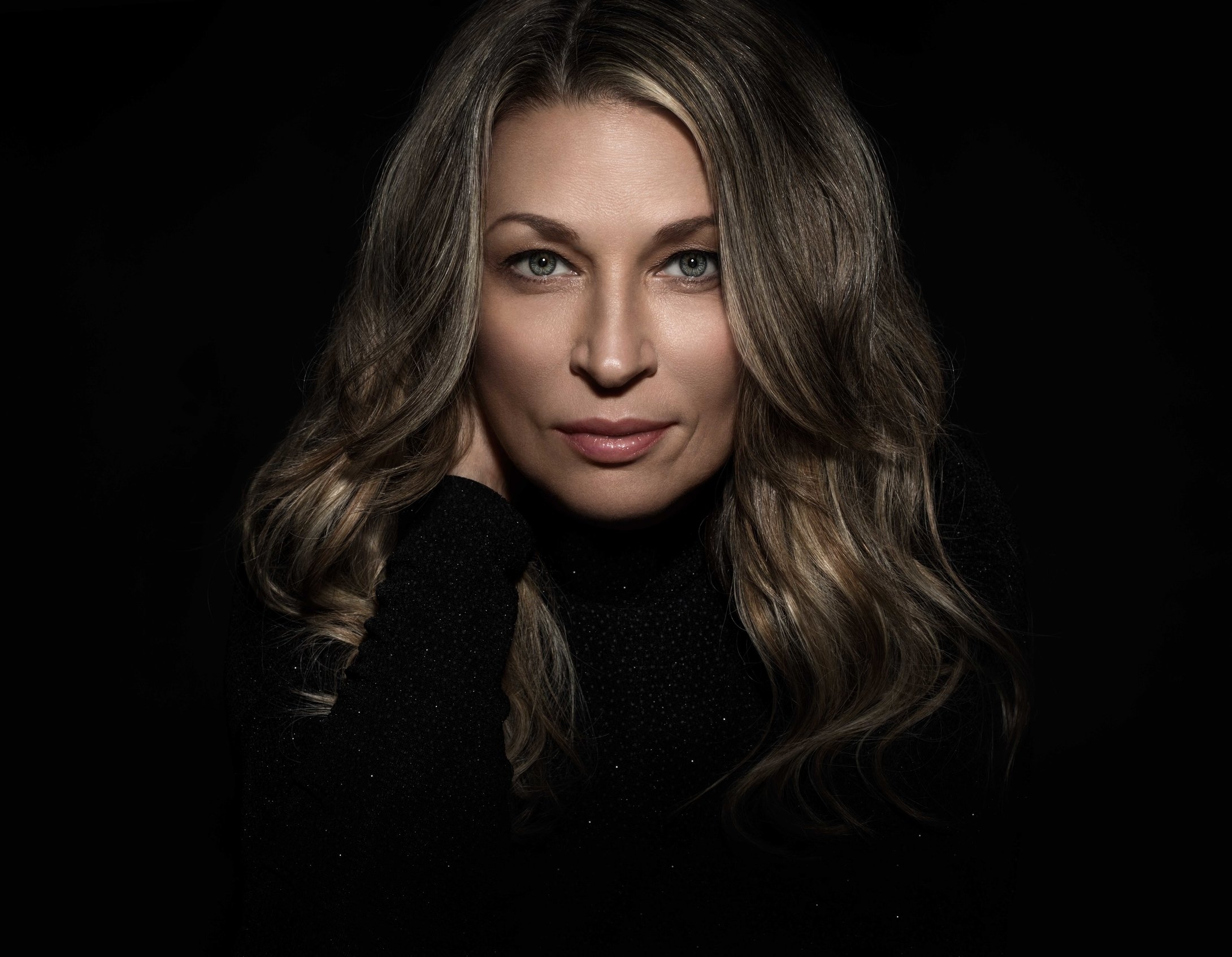 Fri May 12, 2017
"There are songs and lyrics that are timeless and that deserve to be heard. I think of music as timeless, an old song can sound new. If you haven't heard a song before, it's new to you. It's all about finding these songs I love and doing them my way. People who hear me sing say I seem to find just the right songs from an era that suit my voice, but that I don't necessarily sound like any other singers in particular."
Introducing Linda Carone, vintage jazz and blues vocalist, a niche song stylist and interpreter of popular music from the 1930's and beyond. A late bloomer currently making a name for herself around Toronto, an interpreter who goes way, way back and deep for her songs and then reimagines them. Delivers them with a voice that can do beautiful, rich, sultry and provocative, often in the same song. Ms. Carone's natural and diverse approach to music has shaped her vocal style in a way that is playful, intimate, and unpretentious. An equal opportunity music appreciator, she's equally at home at a Jackie Richardson gig as at a concert by The Damned.
She played piano as a kid but but only started singing in her thirties. It took hold immediately.
"I'd sing at home for myself. I love looking for songs that I could walk around singing, that I loved and I guess gradually I began to think, if I don't do this now, it's never. I started going to open mics, and the first few times I got up, I couldn't tell you what the reactions were because I was so focused on getting the vocal right I honestly didn't hear anything around me."
She's also very much about opening up jazz to demographics outside of the usual suspects and goes about it in her unique way. This involves researching brilliant songs that are rarely performed or recorded. Linda has been discovering, digging and collecting these gems over time before carefully selecting the choices for her just out debut album Black Moonlight.
"I'll hear a particular song that resonates with me in one way or another, the rhythm, the lyrics. I may fall in love with that song searching for the right key, practicing the melody, then if it sticks, I go to work on it and voila! It becomes part of my repertoire. With an abundance of great songs out there, some lost, some forgotten, there's no need in covering the usual standards, especially for this first album."
The songs are indicators of a life view that acknowledges the beauty and the grit, the dark, the light and the tunnel in between. The languid delivery on "Oh I'm Evil" is the veneer atop an understated glee that the lady acknowledges is a nod to all our impish sides.
"The song topics songs cover a gamut of female issues and I like to think they're reflective of different sides of my personality, clues as to who I am."
"Each has its own attraction.'Big Bad Handsome Man', the only contemporary tune on this album is written by modern Irish rockabilly singer Imelda May. She was inspired to write it about her band guitarist and husband, they've now since split up the marriage. This song satisfies my love of rockabilly as I've been influenced by various musics from classic rock, punk, funk, grunge and more.... it just feels right singing this one!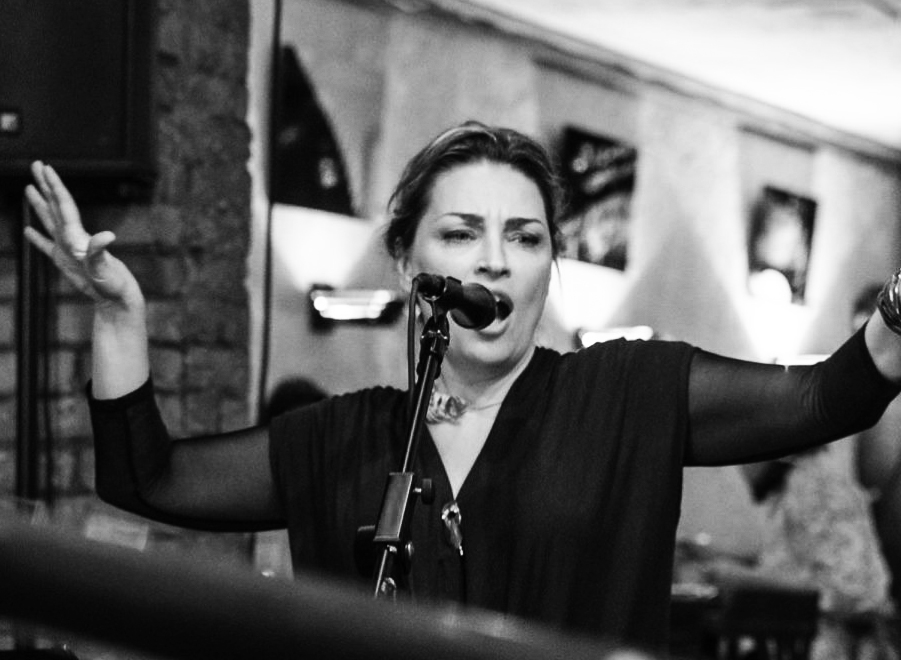 'Sweet Lotus Blossom' was originally titled 'Sweet Marijuana' in the pre-code film 'Murder At The Vanities' and was performed by Gertrude Michael. I first heard this song many years ago by Julia Lee and Her Boyfriends The lyrics and the title had to be changed, since marijuana laws started to be scrutinized during the early and mid 30's. This song tends to appear on many 'reefer song' compilations. When I'm performing this one, most people don't catch on to its meaning. Sometimes I let them in on the secret.
"Livin' My Life My Way' was written and recorded by Helen Humes – known as a jazz, blues, and r&b diva. She could sing it all. The song itself is self explanatory as Helen did things her way. Humes said of her career, "I'm not trying to be a star. I want to work and be happy and just go along and have my friends. That's my career." It's a blues song that resonates with me as I'm not one to necessarily play by rules, so the lyrics of this song really sum it up. If I had to choose a theme song, this would be it.
'Title track Black Moonlight' has been covered by few artists, mostly male. The version that turned me on to this melancholy song would be Ernestine Anderson's, recorded in 1960. The original introductory verse is very long and I chose to omit that in my recording. It seemed the perfect choice as the title for the CD, since producer George Koller connected with it upon first hearing and arranged this one track. It set the mood for the songs I had already had chosen for the rest of the album." There are another six jazzy time tripping tunes on Black Moonlight, each given its own special treatment a la Linda Carone.
"I keep busy writing original material but I'm in no hurry to record it. I feel I have maybe another couple of albums of vintage standards I'd like to put out first."
In classic Carone idiosyncratic style, she got to all that jazz was by way of Eastern music, not an oft used avenue.
"I practiced Kundalini Yoga for many years, which involved a lot of breath work and chanting/singing.. as well I practiced a Buddhist chant. During this time I had returned to art school and in a creative mode, I was singing and writing lyrics, open to experimenting with different music and sounds. I loved middle eastern sounds and eastern influenced music. "I found the Indian raga scales an alternative way of exploring the voice, perhaps in a meditative way.
It was more calming and grounding. I then found myself open to traditional scales and studied the Bel Canto or Cornelius Reid technique in 2004. "I didn't know anything about techniques. It just happened to be what my next door neighbour was teaching. I used to hear her with her students and thought perhaps I should give it a go. I wanted to gain more power and range. I felt so good going to these lessons and found it freeing. I felt like I was accomplishing something there. This was also the same year I booked my first few gigs."
Along the way Carone's put a distinctive stamp on her shows and audiences have come to expect an aura of vocal allure and musical intoxication around them. Linda likes to work with the best talent available and is always deeply appreciative when it happens. This was exactly the case when she tapped iconic multi-instrumentalist/producer George Koller to produce Black Moonlight.
"George was well, Zen to work with. He brings an open heart and a calming vibe to everything. Not having a formal music education sometimes makes communicating technical info a bit more challenging when trying to relate certain sonic ideas to players. George gets it, and naturally transitions his approach to the music and the space around it, creating an exceptional studio recording experience.
"I do that material my own way because too many people hear 'jazz' and turn off. I'd like for the way I do my songs to be a bridge to getting all kinds of jazz heard by more people that might appreciate it, and beyond that, appealing to the younger audience. That would be good."
Splendidly accompanied by a creamy crop made up of George Koller (producer and bass player extraordinaire), Johnny Johnson, horns; Michael Shand, piano and Mark Kelso on drums, Linda Carone celebrates the release of Black Moonlight Thursday May 18 at The Jazz Bistro. A sexy, swinging time could break out.