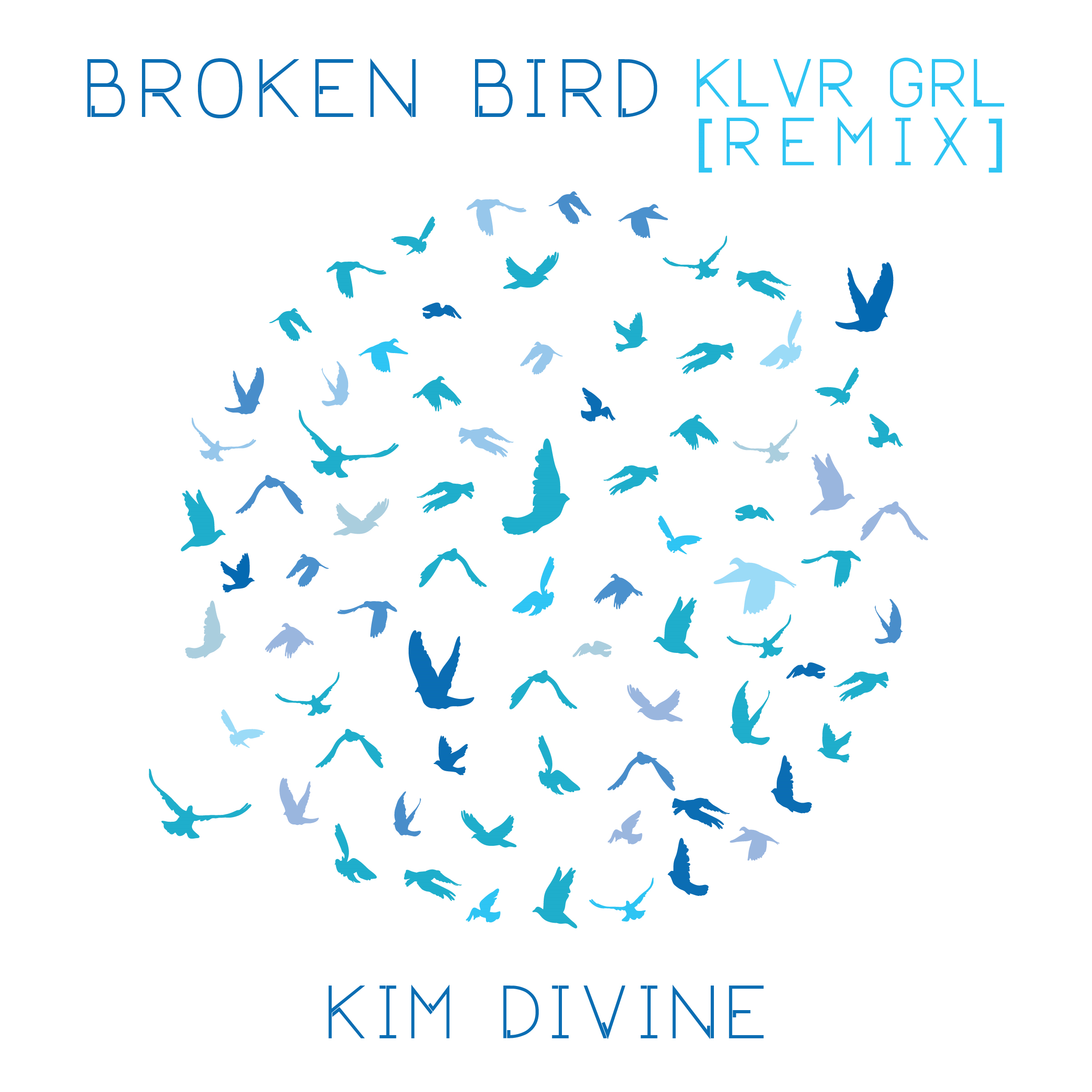 Fri Mar 02, 2018
Kim DiVine, along with talented producer Klvr Grl, come together on "Broken Bird (Klvr Grl Remix)." This comes after a series of highs and lows that forced her to take a hiatus from music, but not before releasing her latest EP – This Time Around, from which "Broken Bird" is originally featured. Kim DiVine has an extensive background with a lot of her songs being featured in Film and TV. After dealing with personal losses, she's now back up and running with this incredible Remix.
Without giving away too much about the original album version, it's best to hear it first in order to appreciate the Klvr Grl Remix, because for the sake of the song it's great to hear it both ways. The tune itself is beat-driven but also contains a very melancholy vocal, which essentially carries the song all by itself, to begin with. The added bells and whistles of the Remix serve to bring it up a notch in energy, which gives it another reason to enjoy it all-the-more. But you can start with either version to get to the other, as it plays just as well in reverse. Klvr Grl just takes what is already great to another level.
It's hard to focus on a Remix without giving the original its due, so the song is a thing of beauty to start with, and that is enough to make it obvious why it was chosen for the task of completely transforming it in a unique way. Everything about it is so different it almost re-categorizes the track in the process of enhancing it. The song already has a hypnotic effect about it that draws you in, but the Remix takes it to another sonic level and it's almost unrecognizable in places, but that helps set it so far apart from the original version. If you can imagine taking a ballad and making it danceable, then you've got the right idea.
The original EP version becomes more stripped back, and it succeeds ten-fold at the Remix because it's almost another song altogether, and both have their equal values for this popular indie artist. If you have heard the song already, you know from the get-go it's going to be wildly different. It instantly rings of more pop as it starts out gradually with an electronica vibe in the intro, which repeats just enough before the vocals take a front seat for long enough before a series of repeated parts take over and transform the song into something completely different.
The Klvr Grl Remix is recommended for everyone loving a great Remix. Kim DiVine and company are bringing a great vibe to the indie pop music table.
For further information www.kimdivine.com