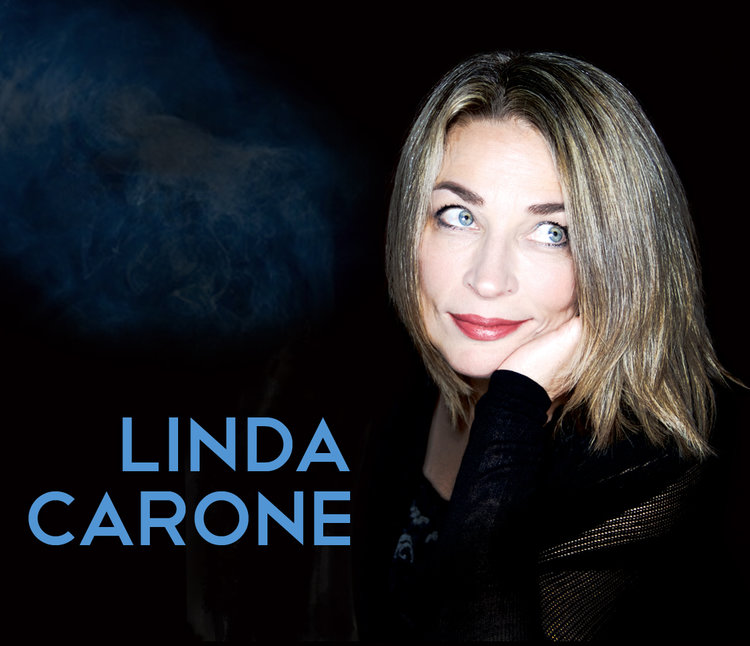 Fri Mar 31, 2017
An early passion for jazz and blues developed upon first hearing the raw and emotive melancholy of Billie Holiday. This inspiration laid the foundation for growth as a vocalist and as an artist. Linda's musical journey was further influenced by jazz and blues vocalists like Ella Fitzgerald, Carmen McRae, Mildred Bailey, Helen Humes, Valaida Snow and Lil Armstrong.
Linda's eclectic repertoire includes rare and sometimes risque vintage songs of the 20's, 30's and 40's, classic jazz and swing standards, cocktail lounge and torch ballads, to boogie woogie & roots blues.
Most recently, Linda has been found thrilling audiences at venues such as 70Down in Yorkville, Relish Bar & Grill, SpiritHouse/Foundry GastroPub, RasaBar, 120 Diner, Salutè Piano Bar, Gate 403, White Elephant Restaurant & Bar and Rasputin Vodka Lounge, and as well as various other venues and private functions.
Linda Carone's debut recording, "Black Moonlight" is a must for any vintage blues/jazz lover and a worthy purchase for anyone's music library.
'Guilty' sets the stage for the sultry, romantic vocal offerings of this talented singer, with the standard torch song about love and lost. A classic horn solo rounds out with just the right sound, soft percussions and mellow piano – a perfect combo.
'Big Bad Handsome Man' is reminiscent of Keely Smith, lovin' her man, ready to sing and tell the world about him.
'The Spring Don't Mean a Thing to Me' starts off with a fine vocal and piano, filling in later with soft brushes and sexy trumpet rounding off the melancholy song.
'Sweet Lotus Blossom' captures the 1940's feel and conjures up images of a smoky bar, filled with patrons nursing their drinks while the female singer in blue lights on stage commiserates with them on their own love story. Kinda feels like Louis Armstrong is in the room!
'Black Moonlight', the title track, is a haunting, melodic tune with challenged vocal deliveries that Carone captures with just enough angst and sadness and she knows how to annunciate her words pulling the listener in to hear her story.
'Oh I'm Evil' is a swing tune, with a jump boogie woogie vocal that truly shows off her natural talent of channeling the great vocals of the past.
'Why Is a Good Man So Hard to Find' once again shows Carone's love for the classic vocals of the torch singers who set the bar high in the past, but she goes up and past the bar with her own style.
'Blue Drag' has a 1930's feel, showing her love of Ella and her way of delivering the message.
'Under the Spell of the Blues' once again takes us back to that smoky bar, while the beautiful heartbroken singer tells of how a man 'done her wrong'.
'Livin' Life My Way', the final track on the album, gets the message across that the hero(ine) does really win in the end. A woman who sees the way she wants it and reaches out to grab that life and live it her own way.
Linda Carone is a breath of fresh air in the vocal department, and the music and arrangements on this album are clean and well-produced. Truly a delightful and refreshing musical offering.
Black Moonlight Linda Carone
To purchase or know more about this artist visit www.lindacarone.com