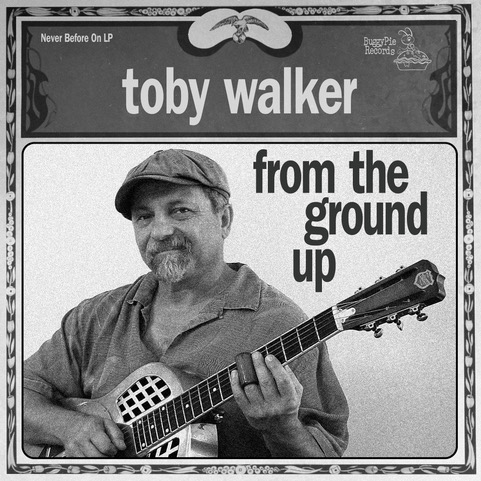 Fri Oct 20, 2017
The latest offering from New Jersey, US, acoustic picker, Toby Walker, is nothing short of a complete, masterful tour de force of blues-picking at its very best. Walker is a guy who has been out there many years now, always happy and prepared to push the boundaries with his music and his sheer class act. Here, with 'From the Ground Up,' he has glanced over his shoulder, looking back to those remarkable songs and artists that first fuelled his own interest and love for the music as a teenager.
In truth, there's a track version cover from almost every true, traditional blues giant included within this package: kicking off with Robert Johnson's 'Terraplane Blues', Walker moves effortlessly through Blind Boy Fuller, Reverend Gary Davis, Mississippi John Hurt, Charley Patton, Fred McDowell, Lead Belly, and just about anyone you care to think of, tackling each style – and these vary enormously – with complete ease and towering skill and talent. And, as Walker explains, these are the tracks, the musicians who first fired him up, lit the spark, and whose work he still adores and returns to time and time again.
As a result, we have a simply stunning collection of traditional blues tracks from the true greats all picked here by Walker, a guy who seems to be easily their equal. This is clearly an album of the year, with twenty-four superb tracks making it an absolute must-have for anyone who loves traditional acoustic blues music.