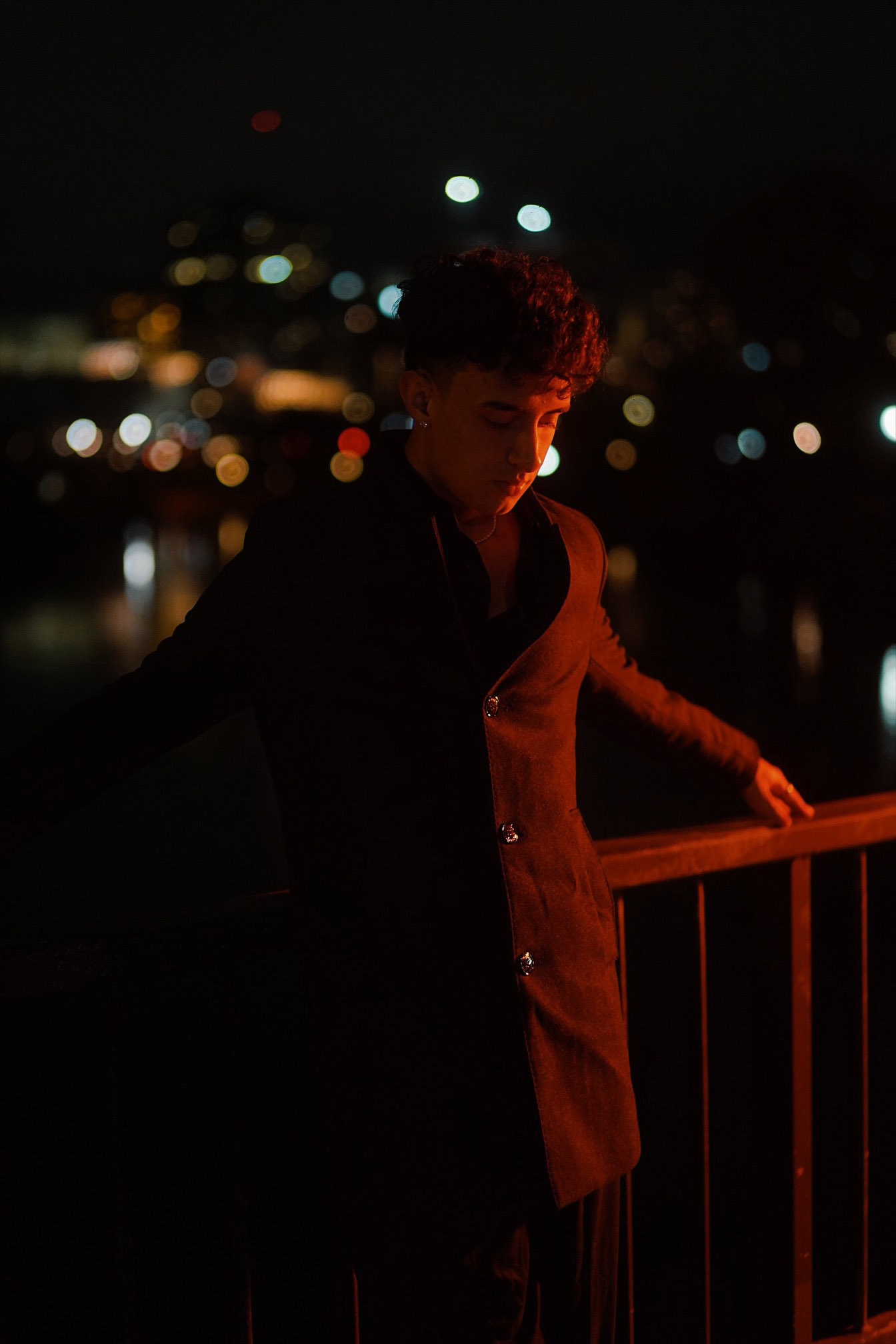 Fri Mar 11, 2022
Canadian singer/songwriter Victa harnesses late-night vibes to drop a seductive R&B bop recounting the trials and tribulations of a complicated lover on his blazing-hot new single, "Keeping Score" – watch and listen on YouTube here:
A story about a couple with a raw, tumultuous connection plagued with mixed messages and trust issues, the song touches on themes of relationship imbalance and the feeling that both parties aren't on the same page; as Victa puts it, "at that point, people start questioning if it's worth the emotional cost."
Victa's objective on "Keeping Score" was to fuse a relatable message with infectious musical energy "maybe they'll hear a bit of themselves in my lyrics." The lyrical composition is a multi-layered affair with Victa's melodic crescendos and sophisticated yet catchy hooks.
"And for your love, I can't afford
She hate playing games but she play to keep scores
I got some dough, so Imma need some more
And there's Cali in the air and there's money on the floor"
The song is the latest jam from the Ottawa-based artist that seamlessly melds an up-tempo trap swing with textured synths to construct a song with mass appeal. Channeling the most significant artists in R&B and pop with a side of Jack Harlow, Victa's ear for hits continues to develop; a balance of distinct soundscapes and pristine production values demonstrate that "Keeping Score" can stand alongside the most prominent recordings today.
Accompanying the release of "Keeping Score" is the music video release captured by prominent videographer Francis Klan 'Chleepy,' who lines up the visuals to the sonics in a cohesive way. Beautifully shot and edited, the music video further illustrates the lyrical dynamic between both characters. Rinila Haridas plays the sultry provocateur opposite Victa in a video brimming with style and seductive tone.
Victa, who goes by the real name Victor Gabriel-Hanson, is as dedicated to his music career as his education. After initially being criticized by his peers, a seismic shift from his haters came with the release of his first track "Switching Sides." Victa has since honed his music as a vehicle to express vulnerabilities and "inspire people around me to do the same and follow their passions."
For more on Victa check out these links:
apolloverse.io/usoundboard/Victa
tiktok.com/@viictta?lang=en
instagram.com/viictta/?hl=en
open.spotify.com/artist/7nlMs5ZggeF08MgDLieyoQ?si=SAHmT45zTCm4N0eY5D-4og&nd=1