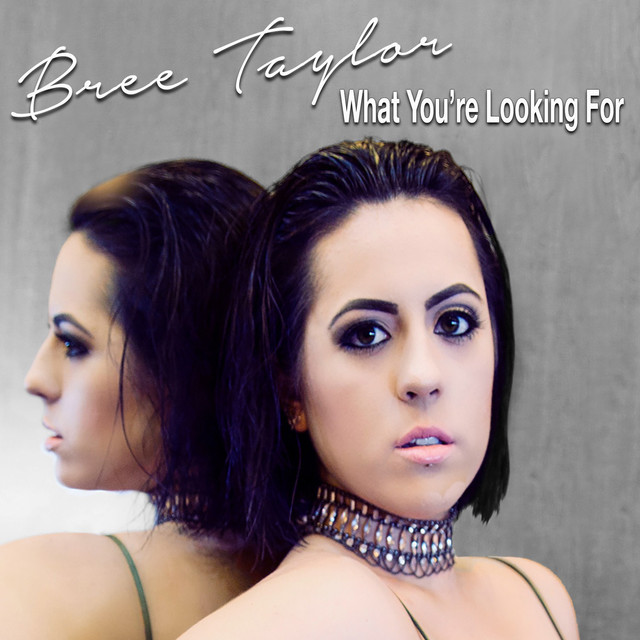 Fri Dec 15, 2017
Hailing from the Toronto, Canada area, Bree Taylor's rise in the music world should be swift and notable based on the quality of her initial releases. Her first single "Broken Dreams" introduced her in late 2016 as a formidable talent in the making whose powerful pipes, songwriting acumen, and willingness to put herself on the line in songs sets her apart from the typical young performers looking for their piece of the pie today. There's little doubt that Taylor craves the spotlight and critical recognition, but there's equally little doubt that she writes and performs music simply because she has no other choice. Her latest single "What You're Looking For" amply testifies to the breadth of her unusual talents and positions her to assume the mantle of one of her generation's most promising musical exports. Based on the quality we hear with this new single, there's little question that Bree Taylor has the talent and discipline alike to grace stages around the world for years to come.
There's evidence of it in every minute of this nearly four-minute song. Taylor is far more than just another beautiful woman entering an often cosmetic world; her words and music alike tackle topics that will engross human beings until the end of time. "What You're Looking For" chronicles love's vagaries without ever embracing the bevy of clichés so often defining these sort of songs. The enormous emotive force she brings to the words doesn't necessarily announce itself; instead, she subtly gets under listener's skin one line at a time and shows a clear focus on conveying to her audience the fullest extent of her feelings. It makes for an intimate and emotionally involving listen. In the hands of a lesser writer and performer, this song would likely be an over the top number focused more on the trite turns we've all grown far too accustomed to, but Taylor is much more artful than that and holds our attention thanks to the heart bearing manner she embraces to get this song over.
The musical backing is equally evocative and never strains for effect. It turns on a marriage of synths with an unobtrusive rhythm section that knows when to flex its muscle and provide extra support for Taylor's vocal. That moment comes during the chorus, a fantastic high point in a great tune, and the drumming especially seems to inspire Taylor's singing to reach even greater heights than ever before in the song. There are many reasons why "What You're Looking For" is a wonderful single for Bree Taylor, but the obvious chemistry of the arrangement and vocal rates high. The release of this single is a pivotal moment in Taylor's career as it provides her fans and newcomers alike a tantalizing listen to what her forthcoming EP release will sound like as well as standing out as one of 2017's best singles.
www. breetaylor.com