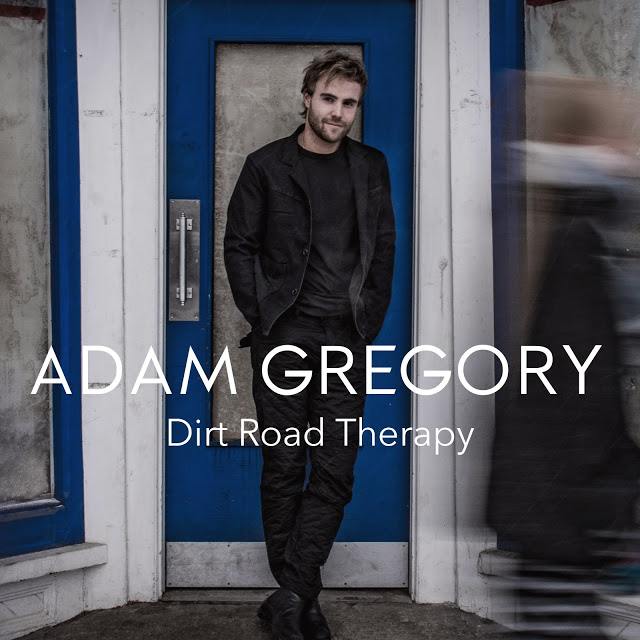 Sun Jul 30, 2017
After a brief hiatus, Country music legend Adam Gregory is back, and the award-winning singer is bringing a fresh new single with him available now on iTunes, Apple Music, Spotify, and Google Play.
"Dirt Road Therapy" is the first of many upcoming singles to be released, which, along with several performances including the Big Valley Jamboree in Alberta on August 6th, lead up to the launch of Gregory's latest album due to come out early 2018.
The song talks about how a good, long drive never fails to do wonders for the soul. Putting your troubles behind you, seeing the expanse of the open road, and feeling the wind go through your hair almost magically seems to clear the head and put troubling things in perspective. While there are numerous methods to shake off the blues, as the song goes, "sometimes all we need is dirt road therapy"!
"This song spoke to me from the minute I heard it, from its catchy beat right down to it's meaning." says Gregory, a man known to bring his personal reflections into his music. "It holds one of life's remedies and it's not even a secret. It's as simple as "Dirt Road Therapy". Hope you all enjoy it as much as I do."
There's not a single person in the Country music world that doesn't know Adam Gregory. From his intimate live performances to his distinctive studio recordings, for over 17 years the Alberta-born singer-songwriter with the unmistakeable voice has been a constant force of musical energy. With a long list of accomplishments to his name, including five studio albums, a series of singles, music videos, much critical acclaim and recognition, it may seem a little surprising that Gregory is only in his early 30s. But having landed his first record deal at the age of 13 and taking things from there, he is the true result of what happens when you never let go of your passion and work hard for it every day.
Adam's debut album, "The Way I'm Made", hit the musical world in 2000 and immediately captured the attention of fans and industry members alike, achieving gold status and leading the young musician to several award nominations including Juno Awards for Best Country Male Artist and Best New Solo Artist, as well as Canadian Country Music Awards' "Male Artist of the Year", "Rising Star", and "Album of the Year". Gregory also took home the Slaight Music Humanitarian Award during the 2013 Canadian Country Music Awards for his tireless philanthropic efforts. With the wide success of the album, along with the hit singles it brought forth, including "Horseshoes" and "Only Know I Do", the young Adam found himself an instant star, touring constantly and sharing the stage with such artists as Alan Jackson, Billy Ray Cyrus, and Keith Urban.
Adam's newest album is expected to be released in early 2018 with the first of a string of new singles dropping to radio in July 2017! The project touches on the artist's journey so far, of holding on to the past, embracing the present, and accepting the future. "My life throughout my musical career, and especially on the personal end, as I'm now a father, has come with a lot of lessons that have allowed me to evolve." Gregory says, "and I feel that this album is a total reflection of that." Combining this experience with songs that range from playful and energetic to emotional and reflective, long-time Adam Gregory fans will not be disappointed in this stellar addition to the country artist's extensive body of work.
There are many things in life that are certain. The sun will always rise, the sky will always be blue, and Adam Gregory will never cease to create, evolve, perform, and be one of the most notable names in Canadian country music.
For more information about Adam Gregory, please visit
adamgregory.com
MEDIA CONTACT:
robin@anyawilson.ca